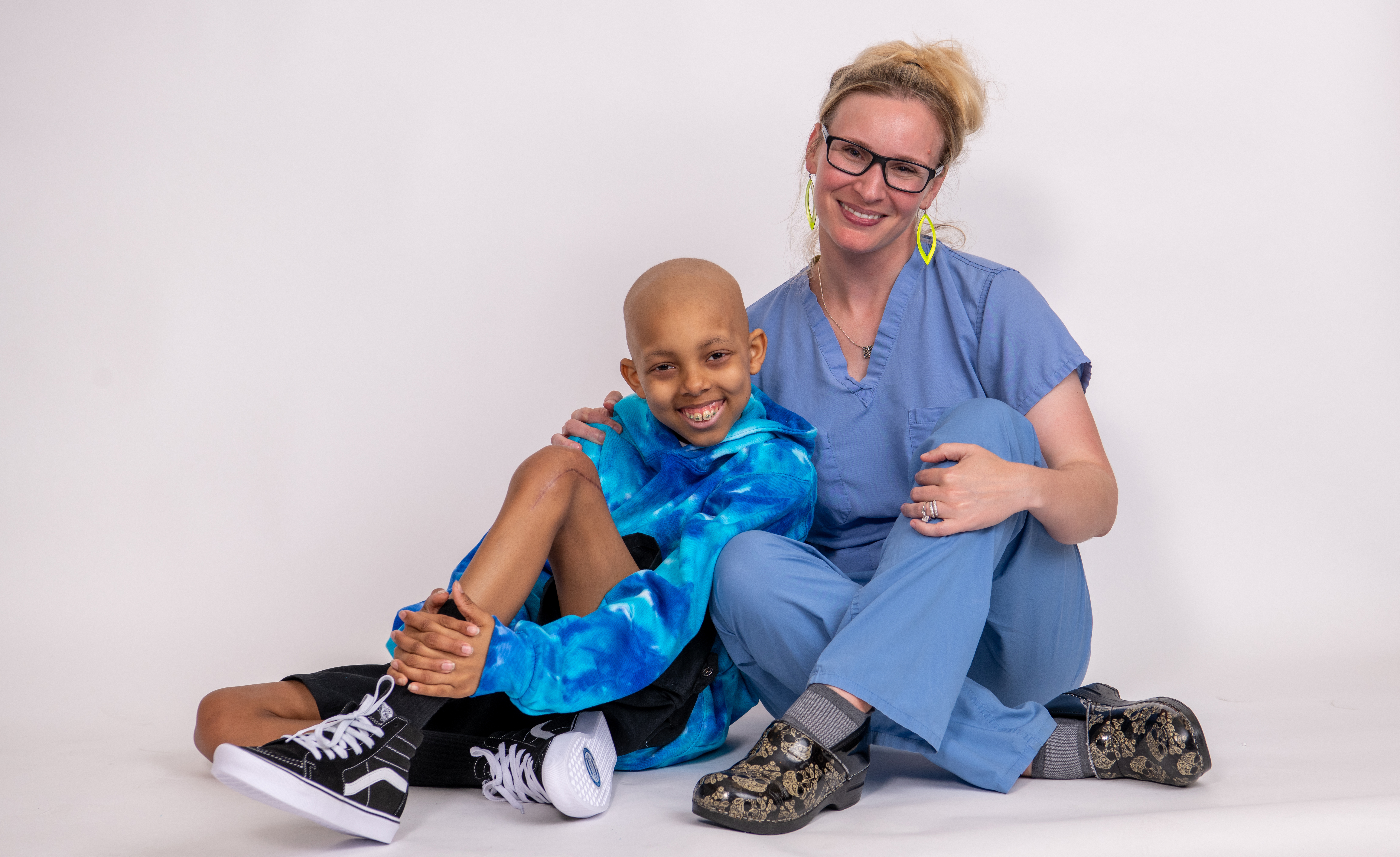 When it comes to rare pediatric bone cancer, MemorialCare Miller Children's & Women's Hospital Long Beach are experts at saving life and limb
The Jonathan Jaques Children's Cancer Institute at MemorialCare Miller Children's & Women's Hospital Long Beach incorporates new research findings into treatment plans so that children and their families benefit from the latest therapies, technologies and procedures for common and rare cancer. Pediatric bone cancer is among the rarest types of cancer, accounting for only one percent of all cancers in the United States. However, this cancer literally threatens life and limb.
Osteosarcoma while very rare, is the most common type of bone cancer among children, adolescents and young adults. Osteosarcoma is one of the few cancers that begins in the bones and sometimes spreads (metastasizes) to other parts of the body, usually to the lungs or occasionally other bones. Usually, tumors develop during "growth spurts," or periods of rapid growth in the teen years. This type of cancer especially occurs in the long bones, including the bottom of the thigh bone (femur), top of the shin bone (tibia) and top of the upper arm bone (humerus).
Every child experiences symptoms of osteosarcoma differently, but symptoms may include:
Pain, tenderness, swelling or a lump close to or in the joint.
Unexplained limping.
A sudden break in an arm or leg even after a small fall or with routine, normal movement.
Osteosarcoma is rare, however, if your child is experiencing these symptoms, you should talk to your pediatrician.
Treating Osteosarcoma in Kids
Miller Children's & Women's has a specialized Soft Tissue & Bone Tumor Program dedicated to the treatment of bone cancer and soft tissue sarcomas. Miller Children's & Women's is the only children's hospital in the region to have an in-house orthopedic surgeon specializing in both pediatric orthopedic surgery and musculoskeletal oncology — her name is Amy Williams, M.D.
"Musculoskeletal oncologists can perform surgery to remove tumors while salvaging limbs," says Dr. Williams. "Our role is crucial in removing cancerous tumors in bones and soft tissues and ultimately preserving the quality of life for patients. Innovative reconstruction techniques are used to save the affected limb."
Treatment includes the use of implants that are expandable and can 'grow' along with the patient. These implants, called expandable endoprostheses — artificial devices used to replace a missing bodily part — are placed inside the body, and generally made of metal and plastic and can be described as large versions of more standard joint replacement implants.
For lower extremity (leg) tumors, these implants can replace the sections of the bone that have to be removed. The implants can be lengthened surgically to match the growth of the healthy leg.
"If needed, in addition to the use of expandable endoprostheses, surgeons have many other surgical techniques that allow them to shorten or lengthen bones so a child can have equal leg lengths," says Dr. Williams. "This allows patients to stand, walk, and do other normal activities with correct alignment of their limbs. These techniques are available for upper extremities (arms) as well."
For more about the Jonathan Jaques Children's Cancer Institute, visit millerchildrens.org/Cancer or call 800-MEMORIAL.
Support our journalism.
Hyperlocal news is an essential force in our democracy, but it costs money to keep an organization like this one alive, and we can't rely on advertiser support alone. That's why we're asking readers like you to support our independent, fact-based journalism. We know you like it—that's why you're here. Help us keep hyperlocal news alive in Long Beach.