The Long Beach Chapter of the Red Cross honored more than twenty local heroes yesterday during their fifth annual Hometown Heroes breakfast, celebrating extraordinary feats of courage and kindness in the past year. Lives were changed, and many were saved, by the efforts of these brave men and women. Long Beach Chapter CEO Nancy Kindelan presented each honoree with a plaque and a medal, alongside Red Cross National National Volunteer of the Year Bill Clausen and Long Beach Fire Battalion Chief Jeff Reeb.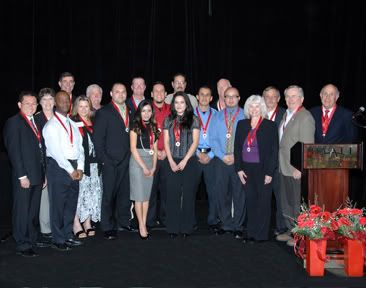 The entire group of honorees.

This group witnessed a car accident pin a young boy against a wall and a young girl underneath. Together with others, they lifted up the SUV to remove the girl.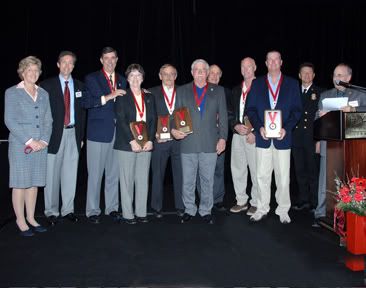 The crew of The Sidekick stopped during a boat race to rescue a woman who had fallen overboard from another boat.

Robert Turansick leapt into the ocean to rescue a woman who was floating face down in the water.

Sgt. Doug Rangel noticed a man about to jump from the Gerald Desmond Bridge, and grabbed him while another officer distracted him.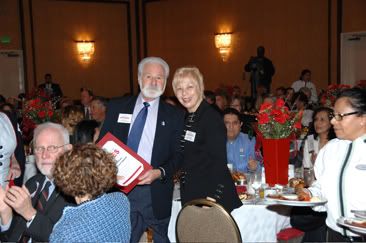 Oxford Healthcare was a sponsor of the event.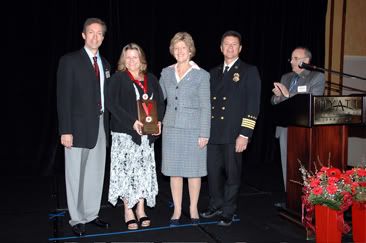 Linda Rowland assisted an elderly woman who was struck by a large metal cart and injured in the leg, calming her until paramedics arrived.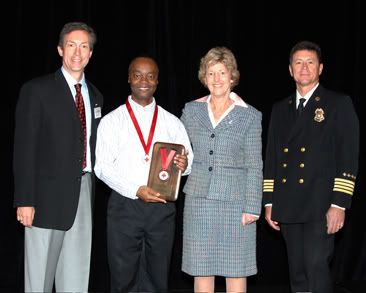 Larry Kelly calmly took control of a crowded room while a woman suffered uncontrollable seizures until help arrived.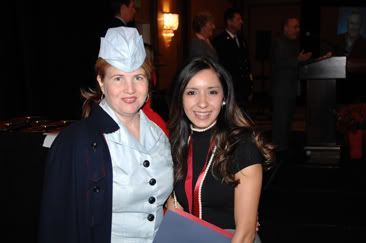 Dafne Sandoval administered CPR to her brother after a seizure and kept control of the situation until paramedics arrived.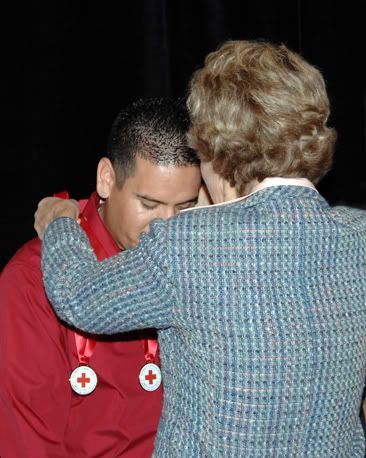 Chris Fuentes, of the SUV-lifting group.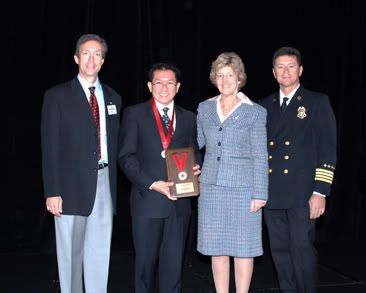 Charles Song administered CPR to his wife when she collapsed, saving her life until paramedics arrived.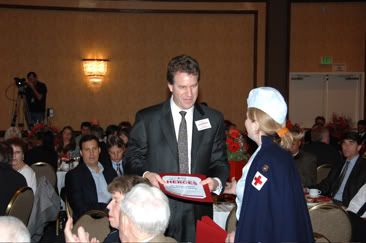 The Boeing Company received the Outstanding Corporate Hero award.

By Ryan ZumMallen, Managing Editor
{loadposition bottomshare}