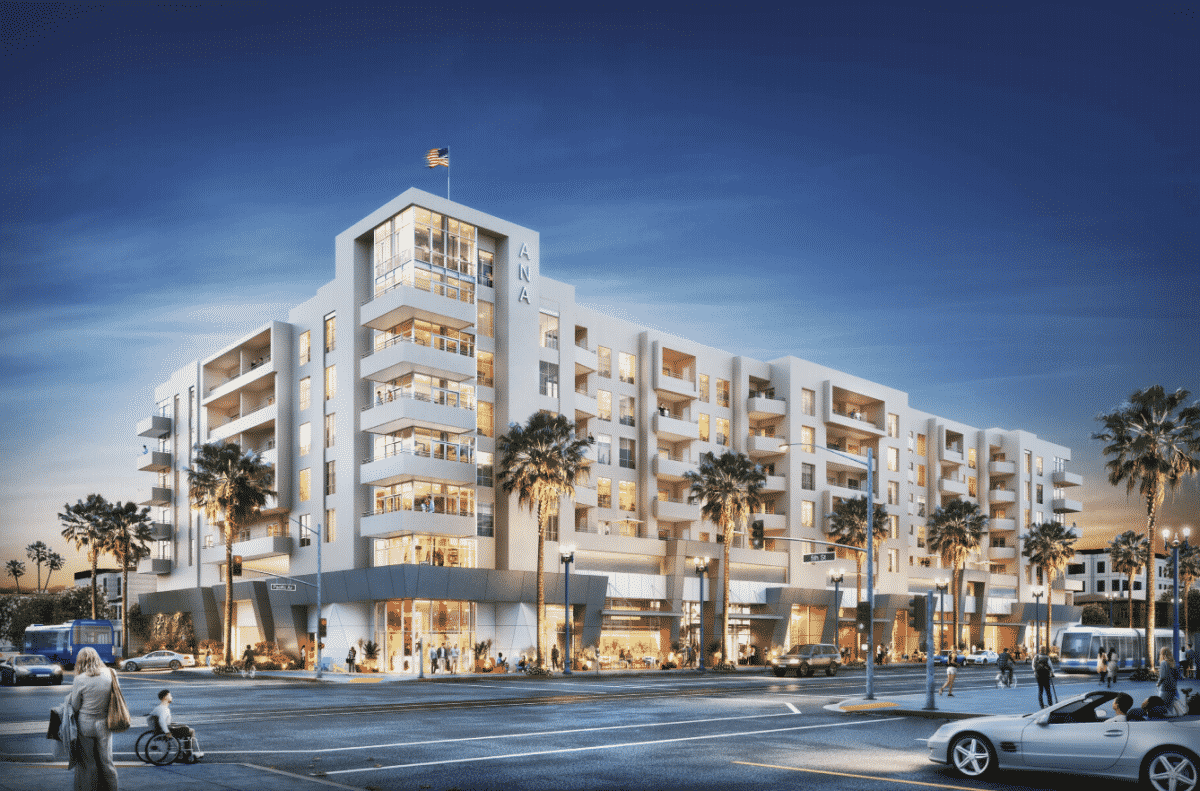 Long Beach to consider 7-story residential, commercial tower in Downtown
The former site of a Methodist church designed by Kenneth S. Wing in Downtown Long Beach could soon become a seven-story mixed-used tower.
The First Methodist Church building at 507 Pacific Ave., completed in 1974, has already been demolished. Now the developer, Anastasi Development Company, wants permission from the Planning Commission to construct a 79-foot tower on the roughly one-acre site.
The building would include 157 residential units, 9,000-square-feet of commercial space and a two-level, 209-space parking garage, according to a staff report prepared for the Planning Commission.
The plan is in line with the city's emphasis on transit-oriented housing complexes; a Metro rail station is located just south of Fifth Street.
Despite being designed by Wing—who also designed the now-demolished former courthouse in Long Beach, and was part of a team that designed the soon-to-be demolished Civic Center—the Methodist church building was not considered a historic landmark, officials said in the staff report.

If approved, the building would include:
Commercial space on the street level ground floor.
Parking garage on the second floor.
Floors three through seven would include 44 one-bedroom units, 111 two-bedroom units and two three-bedroom units.
Two common area courtyards located on the third floor, and a roughly 10,000 square-foot roof-top deck. It would also include a recreation and fitness room.
Electric vehicle charging spaces.
The building will improve the corner of Fifth Street and Pacific Avenue "by introducing a high-quality mixed-use development with a clean, contemporary aesthetic," using a combination of glass and concrete elements on the exterior, city staff say.
The Planning Commission meets at 5 p.m. Thursday in Council Chambers, 333 W. Ocean Blvd., Long Beach.
Support our journalism.
It's been one year since the Long Beach Post began asking you, our readers, to contribute to keeping local journalism alive in the city.
Thousands have contributed over the past year giving an average contribution of $12.39 a month.
Please consider what the news and information you get every day from the Post means to you, and start a recurring monthly contribution now. READ MORE.