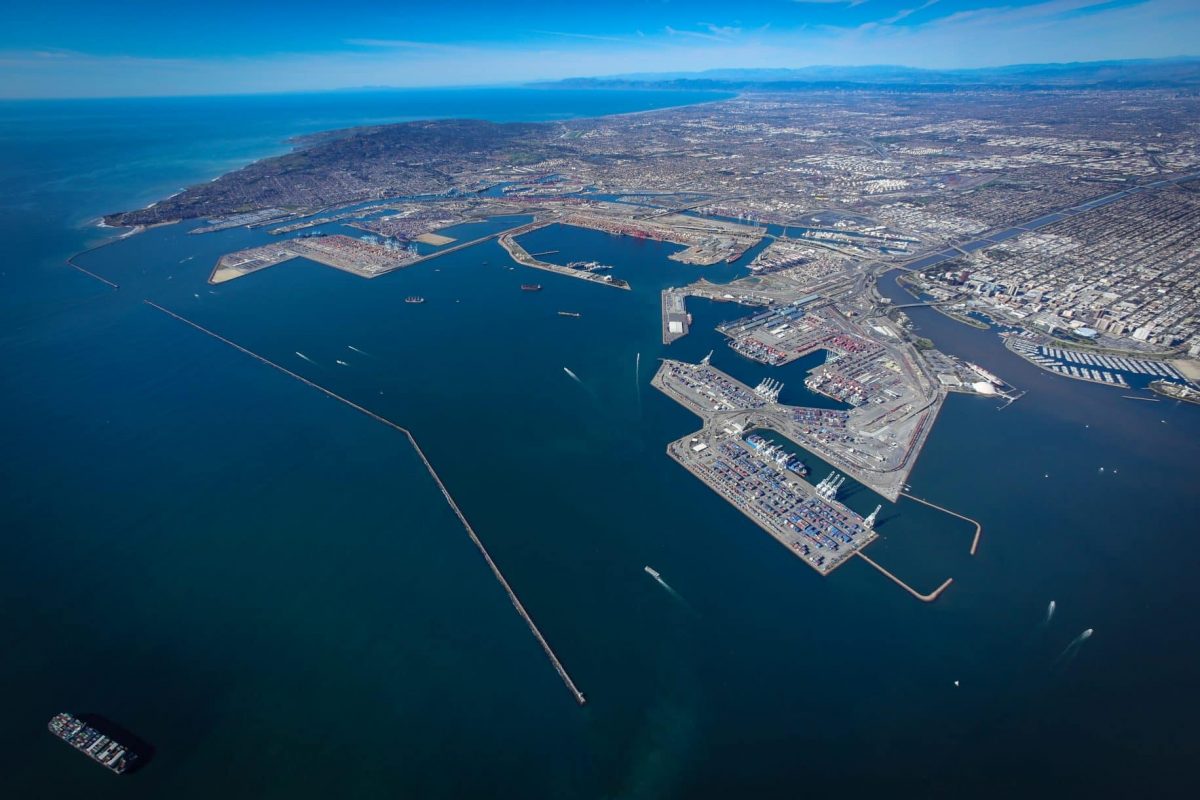 Companies fined $530K for importing illegally polluting engines at LB-LA port
Federal officials have fined two dozen companies more than half a million dollars for importing vehicles and engines that didn't have proper pollution controls or certification when they arrived at the ports of Los Angeles and Long Beach, authorities announced this week.
As part of an ongoing operation, the Environmental Protection Agency and Customs and Border Protection have been on the lookout for foreign-made products like ATVs, motorcycles, scooters and construction equipment such as jackhammers and generators that don't have the required emission controls to be brought into the U.S.
Today, authorities said they'd found more than 10,000 such vehicle or pieces equipment, resulting in $530,199 in fines.
"Oversight of foreign-made engines imported through southern California ports is a priority," EPA Pacific Southwest Regional Administrator Mike Stoker said. "The enforcement cases announced today prevented hundreds of thousands of pounds of harmful air pollutants from being emitted into our air."
The company slapped with the largest fine was Piaggio, a New York company that imported more than 5,000 motorcycles from Vietnam, China and elsewhere, according to the feds. They were required to pay $240,000 the agency said.
Value Group, a Norwalk company that imported 108 motorcycles from China was hit with a $50,000 fine, according to the EPA.
The Yamazuki company in Ontario and BMS Motorsports in Riverside were also hit with $50,000 and $10,000 fines respectively for illegally importing motorcycles and ATVs.
To be brought into the U.S. legally, any engines or vehicles must be certified by the EPA, which checks to make sure they  meet federal emissions standards.
In these cases, investigators determined the engines' specifications didn't match the descriptions submitted by the companies, according to the EPA.
The companies were required to pay the fines and most of them had to ship the products back out of the country, according to authorities.
Jeremiah Dobruck is the breaking news editor of the Long Beach Post. Reach him at [email protected] or @jeremiahdobruck on Twitter.
Support our journalism.
It's been one year since the Long Beach Post began asking you, our readers, to contribute to keeping local journalism alive in the city.
Thousands have contributed over the past year giving an average contribution of $12.39 a month.
Please consider what the news and information you get every day from the Post means to you, and start a recurring monthly contribution now. READ MORE.