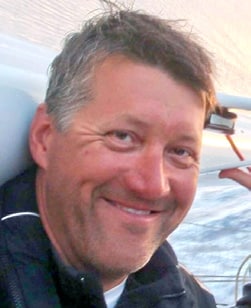 At $9 million, Alamitos Beach concession stand doesn't pencil out
People Post is a space for opinion pieces, letters to the editor and guest submissions from members of the Long Beach community. The following is an op-ed submitted by John Sangmeister, owner of Gladstone's restaurant in Rainbow Harbor, and does not necessarily reflect the views of the Long Beach Post.
The City Council's decision to move forward on the construction of a $9 million concession project at Alamitos Beach will prove to be the Long Beach equivalent of high speed rail.
A $9 million dollar hamburger stand? Good grief! Why is the city using precious Tidelands money to build a hamburger stand? What operational expertise does the city have running a hamburger stand? This proposed and ever growing budget now touches $2,122 per square foot. This is nearly four times prevailing industry averages.
What about Return-on-Investment or ROI? At the simplest, market rate, investors demand a 20 percent return, meaning investors should recapture their investment within five years. For this project to work, it will need to generate nearly $2 million annually in net income.
Well, the restaurant business is a game of pennies, with razor-thin margins. Let's assume a burger, fries and drink sells for $10, which generates 15 percent, or $1.50, in profit. If we use our investment guidelines, this hamburger stand that seasonally operates six months a year, will need 1.8 million customers annually, 300,000 guests monthly for the six months it is open, or 10,000 guests a day or 1,000 guests an hour for the 10 hours a day the store is open.
Put another way, they will need to serve 16 burgers a minute! Let's compare these sales projections to the heavyweights in the hamburger industry. McDonald's and In-N-Out Burgers have average unit volumes of about $3.5 million annually. These stores have large parking lots, drive-thrus, and are centered in dense populations or high traffic locations.
Certainly there are examples of exceedingly high volume locations. Danny Myers' Shake Shack at the New York public library probably averages $1 million a month. However, that store is at the center of an island with a population of eight million people, one million within walking distance.
If this project should be put out to an RFP (Request for Proposals), the budget would be right-sized, the investment more appropriate and the winning private bidder would assume the risk.
These Tidelands dollars would be better spent on coastal infrastructure, public safety, sea walls, public docks, pollution mitigation, etc.
The mayor and the council have abandoned their fiduciary responsibilities. If you listen closely, you can hear the sounds of drunken sailors singing in full voices. #RecallThemAll
Support our journalism.
It's been one year since the Long Beach Post began asking you, our readers, to contribute to keeping local journalism alive in the city.
Thousands have contributed over the past year giving an average contribution of $12.39 a month.
Please consider what the news and information you get every day from the Post means to you, and start a recurring monthly contribution now. READ MORE.