Missed one or two of these monthly lists? Click here for the full archive of Favorite Things I'm Eating. Looking for other food listicles? Click here.
****
A few years back, I wrote an Essential Long Beach Dishes listicle. I wrote it because there's something so elemental and useful about a specific great dish at a specific place; it was less about some grander proclamation than it was about, "This is just great food."
And I want to return to that, but the reality of that list is that some restaurants went out of business, some ingredients aren't around, moods shift, seasons alter, food changes. Constantly. So why not just own the moment? Without further ado, here are the favorite things I'm eating right now…
---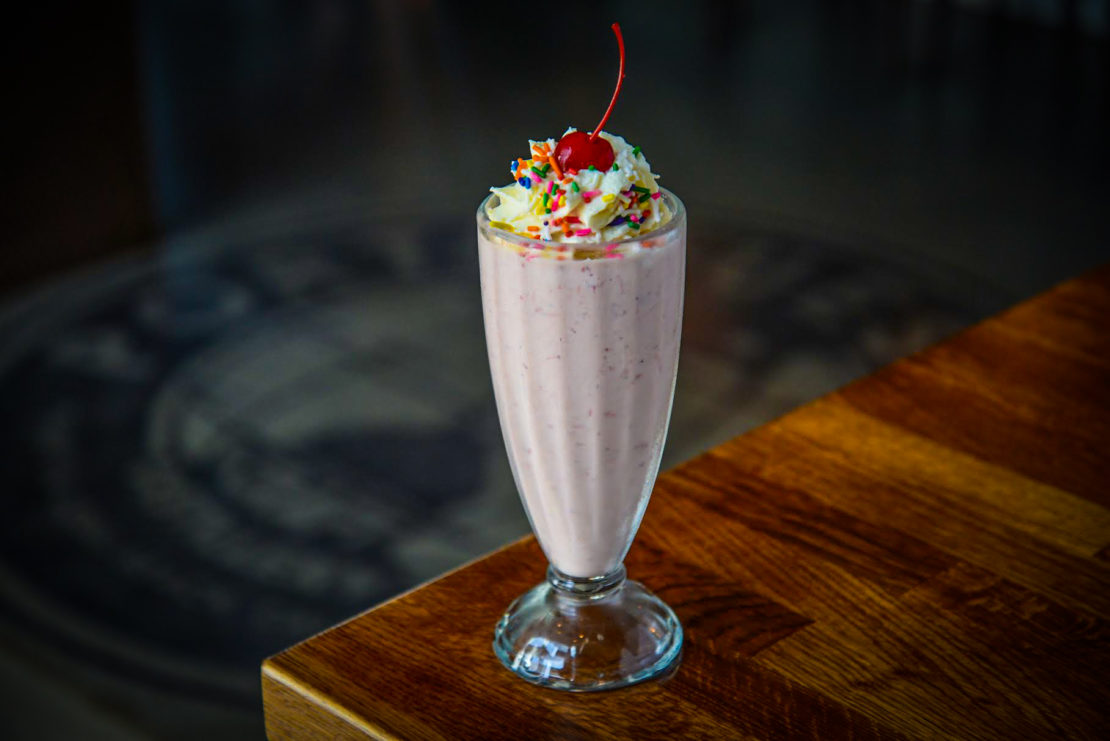 The strawberry shake with Dona Rosa gin at Portuguese Bend
300 The Promenade North
I, admittedly, have a slight obsession with the cocktails at Portuguese Bend. After a recent update, the array of classic cocktails—I'm talking Sidecars, Millionaires, and the such—has confirmed me as a return customer.
And then Master Distiller Simon Hax told me about their alcoholic shakes. Naturally, a bourbon chocolate shake would have been the go-to but he knew my love of their hibiscus-based Dona Rosa gin. (Which is, by the way, now available to purchase by the bottle in all its magenta-toned glory.)
"Strawberries and gin are, actually, a very old pairing—and one that is truly great," Hax said.
And he wasn't wrong: Dangerously sip-able, wonderfully creamy, a dessert for adults. Win, win, win.
---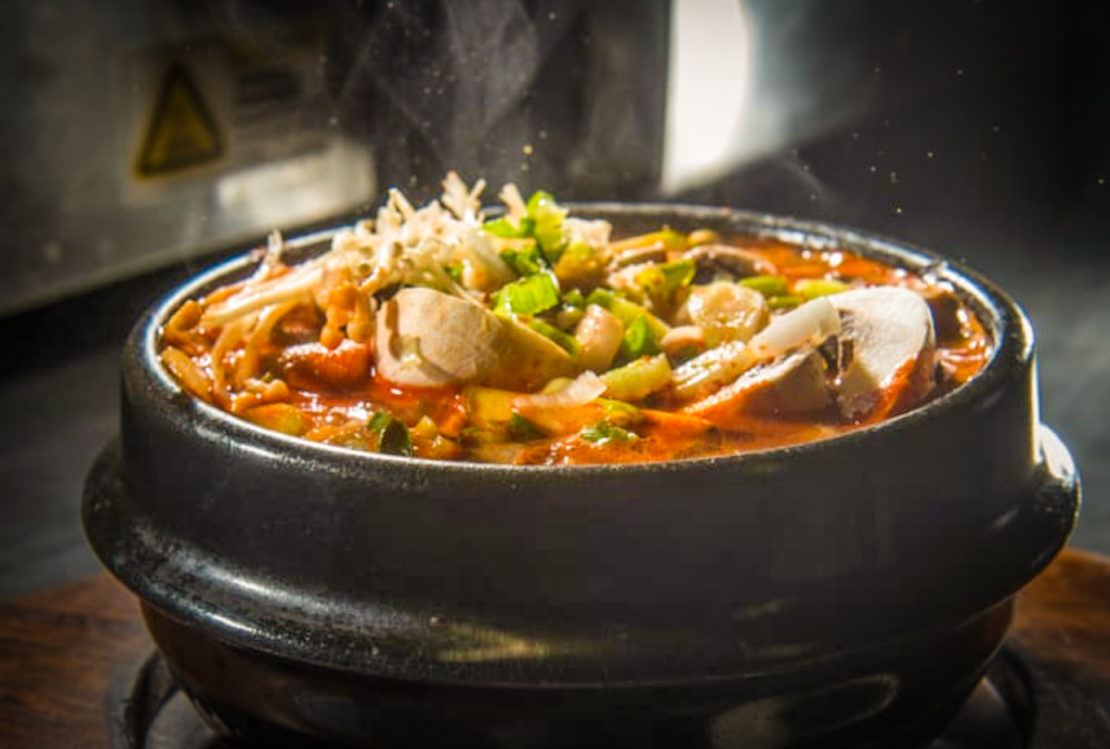 The mushroom and tofu soup at Sura Korean BBQ & Tofu House
621 Atlantic Ave.
In order to keep up with my contributions to our environment—Climate Anxiety, for those that deeply follow the subject, is real and excessive meat farming is one of the earth's deadliest enemies—I try to make at least one meal of my day vegan.
Upon returning to Sura (easily one of Long Beach's underrated gems), I had to almost-unwillingly skip ordering the yuk gae jang—the shop's stellar spicy beef soup—and go for their vegan broth-based mushroom and tofu soup.
Incredibly, for lack of a better term, meaty, this almighty soup comes in a piping hot stone bowl—its bright, rust-red broth bubbling amid healthy chunks of tofu—and, while certainly the shitake and maitake mushrooms are welcomed, a bright, white bunch of enoki mushrooms—long, thin, with little white caps—offer a wonderful crunch to the soft meatiness of the other mushrooms in the mix.
The result is a wonderfully filling, definitively more healthy alternative to the yuk gae jang. Just make sure to order it spicy and get some extra kimchi.
---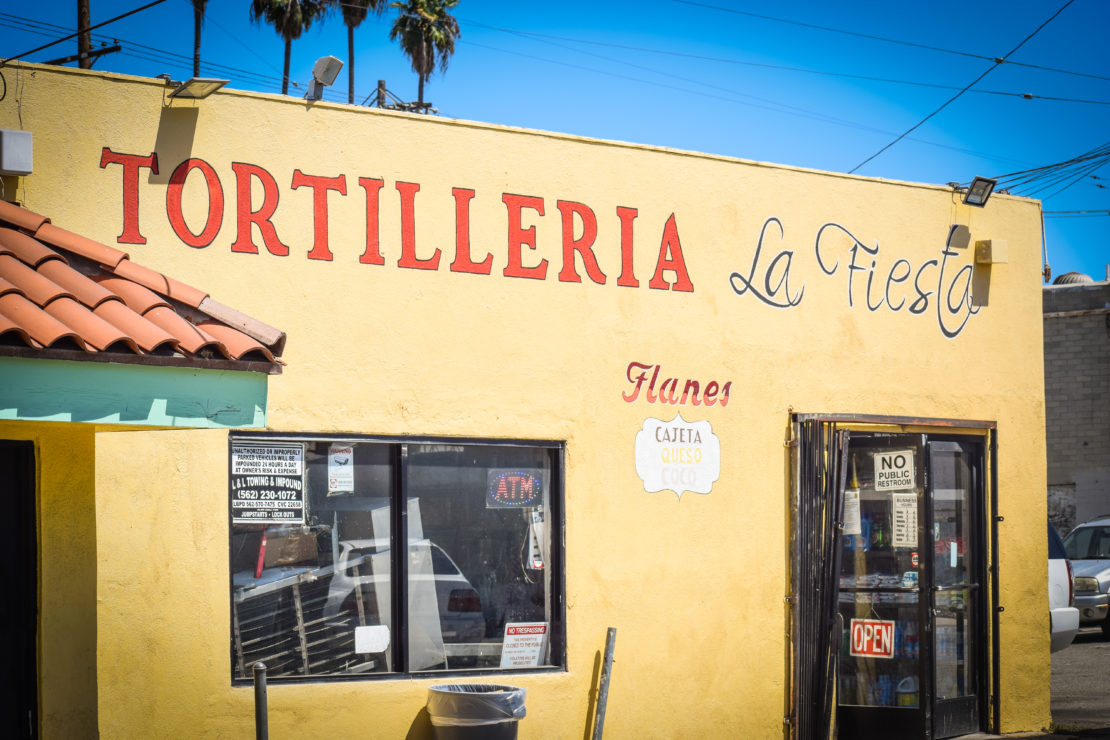 Tortillas at Tortilleria La Fiesta
1324 Pine Ave.
Yes, we have a tortilleria and yes, it is tucked behind a laundromat in Central Long Beach just above Anaheim Street.
There is not much known about the joint: Cash only, no digital footprint (outside of a stunning-but-happy-for-locals upset over the much more popular Los Cinco Puntos tortilleria in Boyle Heights), and the ability to also buy Fabuloso and some Doritos if you need be, this shop offers incredible tortillas to take home instead of that dried-out Mission stuff you get at major markets.
---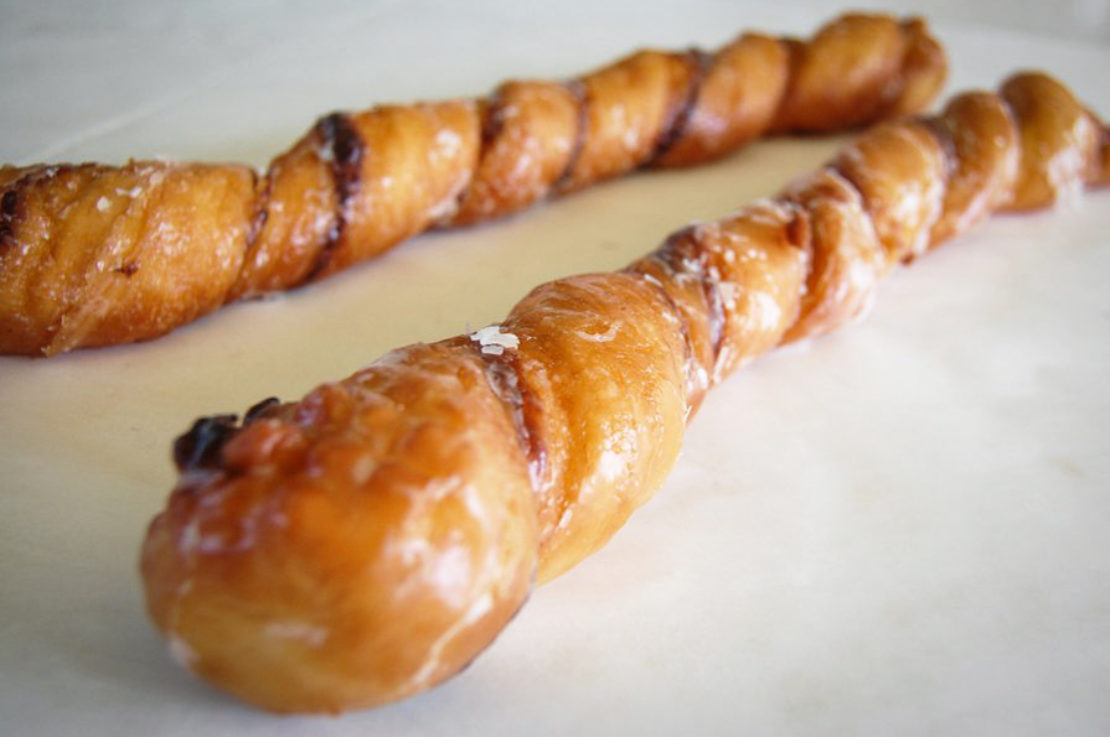 The tiger's tale donut at Knead Donuts & Tea
3490 E. Seventh St. 
I have long extolled the virtues of Knead since they first opened nearly two years ago. Wonderfully creative, consistently consistent, Knead offers up some of the city's best donuts (along with the more underrated Sweet Retreats).
Their Tiger's Tail is one my weaknesses and one that deserves a bit more recognition for its simplicity and delectability. 
A twisted strip of chocolate dough is intertwined with their yeast-based dough, creating a twisty flavor profile of sweet and sour: The sweetness of the chocolate pairs wonderfully with the sourdough-y flavor of the yeast dough.
In other words, get it.
---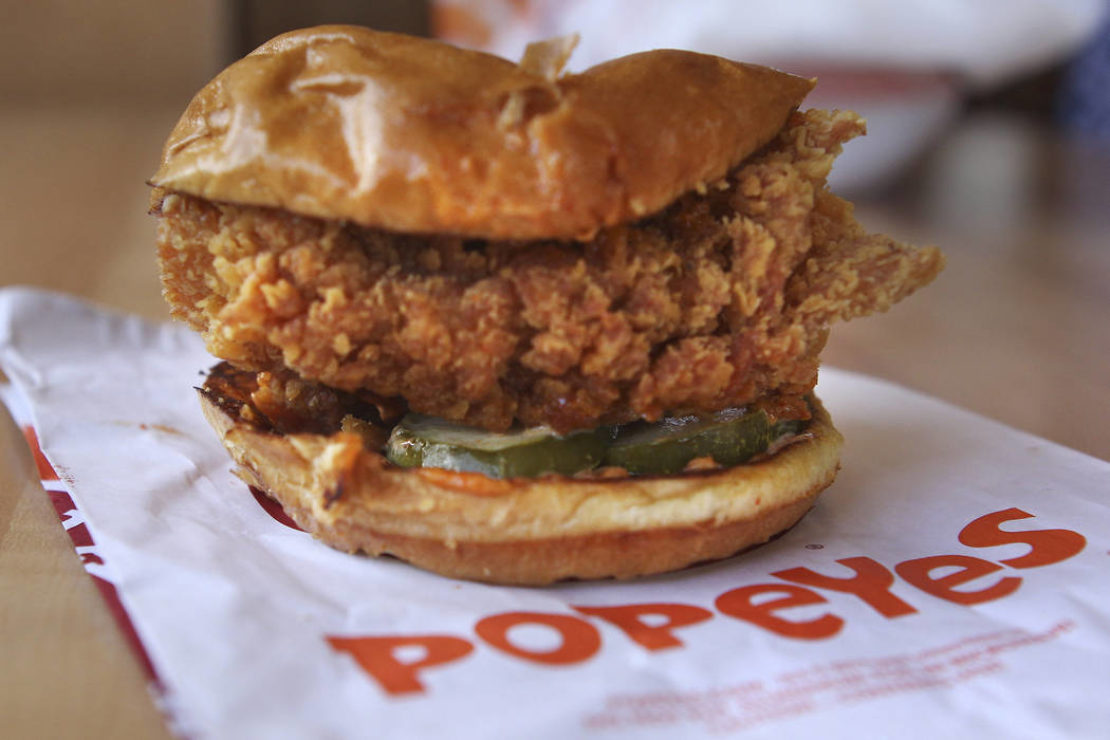 The chicken sandwich at Popeyes Louisiana Chicken
Multiple locations throughout the Long Beach area
And we have come to this.
The same year Sweet Dixie Kitchen (now Arize Bistro) owner Kimberly Sanchez decided to reheat and resell Popeyes' chicken tenders in her chicken and biscuit sandwich without really telling people what she was doing—including Popeyes—was the same year that Burger King's parent, Restaurant Brands International, bought Popeyes for $1.8 billion. 
In the two years since, Sweet Dixie is gone—replaced by Arize Bistro—while Miami-based Restaurant Brands worked on developing a chicken sandwich for the famed New Orleans-birthed chain. This made sense for two reasons: Popeyes, easily the best fast food fried chicken, shockingly didn't have, well, a chicken sandwich. Additionally, they could easily prove Chick-Fil-A, the domineering chicken sandwich king despite being overwhelmingly mediocre, that food doesn't have to be served with a side of hate.
The ultimate ending? An incredibly addictive, outright delicious, utterly awesome, you-know-where-it-comes from chicken sandwich that we all deserve: The chain used the 1972 New Orleans recipe for the chicken itself and created a spicy mayo also using a seasoning concoction from the '72 recipe. Throw in a pickle and shove it between a brioche—not a biscuit—and you have a damn near perfect fast food sandwich.
---
But, if I had to pick just one to live with for the rest of the month—just one—it would be Popeye's sandwich because there's nothing more appreciative than people owning what they cook, even if it is on a mass fast food level.
Brian Addison is a columnist and editor for the Long Beach Post. Reach him at [email protected] or on social media at Facebook, Twitter, Instagram, and LinkedIn.