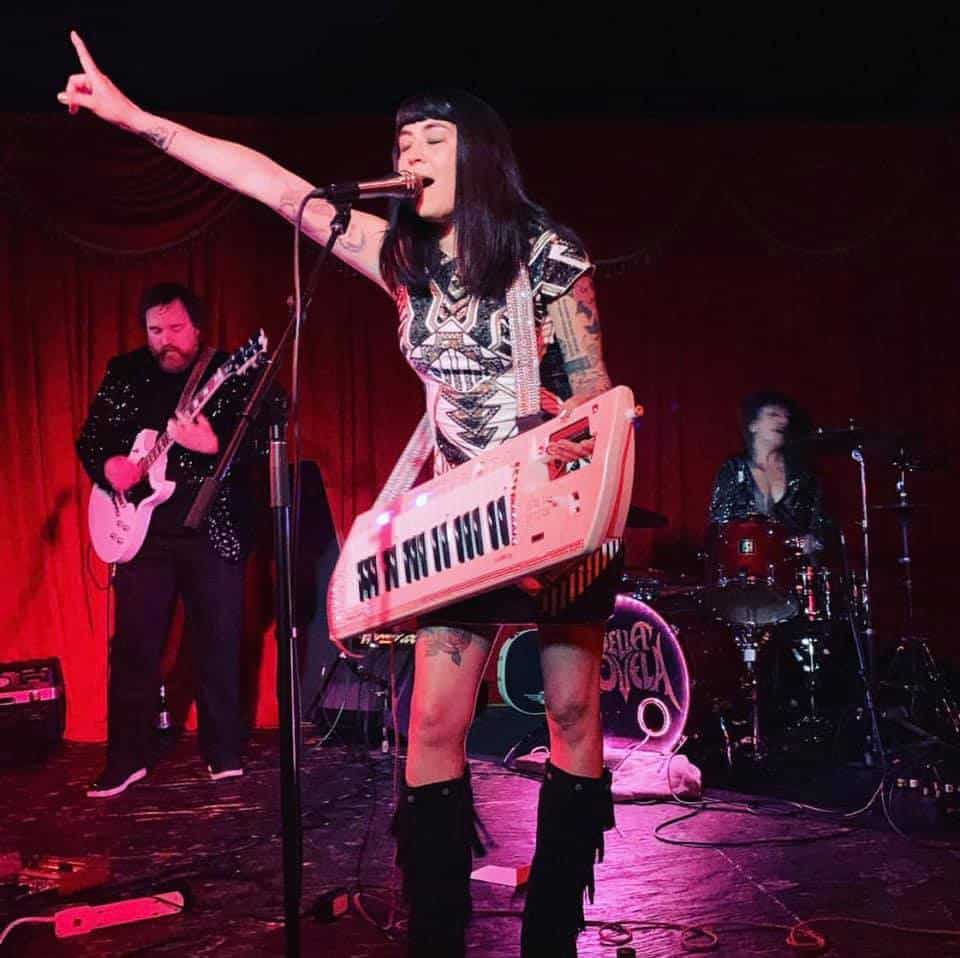 My Weekend: Thin lines, big men and sexy veggies
They say we hang by a thin thread and speaking as someone who's had multiple echocardiograms and observed the beating crumble of crepe that keeps us alive, I know this to be true. (The echos are necessary, doctors tell me, because of a leaky valve, but I know the real reason: I love too deeply.)
Saturday night, I found that we also hang by a thin line, those painted on the road. They weren't there on Broadway that evening as I looked for the highly recommended Bluebird Sushi. The road had recently been repaved, but the lane lines had not, so there was no way of knowing who was supposed to go where or when, giving the motorist the sensation of tooling about somewhere between Autopia and Thunderdome; so many near-misses.
Speaking of Thunderdome, it was either my third or fourth pass by the Bluebird that the familiar dread hit me that I was not going to find parking. Now, those not from Long Beach might say I panicked, but anyone from here knows I reached a logical conclusion based on experience. My dread was fueled by the fact I needed to be at Alex's Bar by 10 p.m. to check out Bella Novela who would be playing their new album, "Incinerate," in its entirety.
After 20 minutes, I finally found a spot—I think it was a spot, it was between two cars, kinda—and went into the Bluebird—not to be confused with Seabirds or Blackbird Café or Starling Diner—and sat at the window-facing bar.
If you've never been, the Bluebird is a sushi place that serves both fish and vegan sushi. It's fairly intimate, maybe half a dozen tables and the bar. Now, let me be clear, THIS IS NOT A RESTAURANT REVIEW. Restaurant reviews are the property of Brother Addison, and one does not mess with Brother Addison's property.
With that out of the way, my daughter, a personal trainer who believes strongly in good food choices, had given Bluebird the most glowing recommendation and strongly suggested ordering the vegan Tuna Nirvana and the Fresh Roll. I felt I owed it to her since, a couple of nights before, I had returned home from the Long Beach Post's celebration of our Best of Long Beach winners in a very celebrated way, and had consumed a bag of McDonald's items in front of her in what can only be described as a marked manner. (I later asked her if I was a bit aggressive in my McDonald's love, to which she replied, "You seemed into it.")
The Tuna Nirvana was very good, the Fresh Roll, that somehow manages to seem light despite being layered with multiple fish and an oh-so-delicious citrus sauce, is perhaps the best thing in Long Beach right now. And I'm not just talking food. The Fresh Roll is my new religion.
I headed over to Alex's, said hello to Tony Godino who was working the door and told him I was on the list. He looked for that agonizing moment, stopped, looked up and said …
"This says plus-one," Tony said. "Where's your one?"
"No plus-one.," I half-mumbled. "I'm very lonely."
Looking me straight in the eye, Tony said, "Lonely can be a good place, if you just lean into it."
I have a new religion. It's called Tony.
Bella Novela came on stage at 10:30. The crowd was effusive in its love but you could tell the band, particularly singer Jackie Laws, was a little uneasy, soon telling them that many of the songs they would be playing off of "Incinerate" they would be playing live for the first time.
And off they went, giving no clue of having not played this live before. Bella lives somewhere between metal and rock opera, their performances soaring both sonically and sequin-ly; they do love the sequins. The only problem I had with their performance was where I was watching it; to the left of the stage.
Anyone who has seen Bella Novela knows one of the true joys of the experience is watching drummer Jannea McClure play with true joy; like Keith Moon if he'd found a rewarding hobby. Problem was, on the left side of the stage, guitarist Jacob Heath stood between me and a view of McClure. Now, Jacob Heath is a wonderful man; kind, smart and a great guitar player, but he is also quite a sizeable man—in a Brawny Paper Towels kind of way—and trying to look around him is near-impossible, especially when he's wearing the biggest sequin sport coat this side of Elton John.
I told my friend Ellen Thornton, one half of DJ group Twin Harbors, about my frustration and she sympathized, being well aware of the show within a show that is McClure's drumming. It was now Sunday afternoon, and I was sitting in The Hawk where Twin Harbors was having their own celebration, a year's anniversary of the bi-weekly residence at the bar.
Ellen plays yacht rock, her friend Bridget Campos smooth funk and soul; a perfect mix for a warm Sunday. Ellen excused herself to play her set and myself and my companion settled into a couple of delicious cocktails, hers with Campari, mine with Mezcal. The Hawk is a straight forward kind of place. I expected it to be larger for some reason, but it was more than accommodating for everyone that showed up and were either grooving to the music, watching basketball or playing pool in the back.
I was strangely at home on this, my first visit, perhaps because The Hawk's decor reminds me of the homes of my youth, all that was missing were the ashtrays and plastic covered sofas. Especially eye-catching was the wall art, paintings of women that recall album covers of the Herb Alpert and the Tijuana Brass. One, in particular, caught my eye and I became rather obsessed with her. I'd like to say I hadn't had this kind of experience before, but, the fact was, I had it just two days previous at, as you might expect, at a produce contest.
The Blue Ribbon produce contest took place at the Long Beach County Fair, the one-off event of Bixby Knolls First Fridays. The fair was packed, so much so, that I had that never-gonna-find-parking feeling there also. I finally did, on Roosevelt. Everyone agreed it was a big crowd, one that they assigned not only to the Fair's one-off quality but the fact that it was the first decent night of weather for a First Friday in some time.
I made the trek past several bluegrass and country acts and into the Expo Arts Center where I checked out some art, listened to some techno and then happened into a brightly lit room with some brightly lit people mulling about some brightly lit fruits and vegetables on tables.
It was all so beautiful. No, really beautiful. The root veggies and the lettuces, or were they cabbages—I get those mixed up.  At first eye catching, then breathtaking, I found myself drawn one to the other, then lingering a bit, then lingering a bit longer, wondering if anyone noticed. At that moment, being a Foodie took on new meaning for me, as I could feel my heart getting leakier and leakier.
Support our journalism.
Hyperlocal news is an essential force in our democracy, but it costs money to keep an organization like this one alive, and we can't rely on advertiser support alone. That's why we're asking readers like you to support our independent, fact-based journalism. We know you like it—that's why you're here. Help us keep hyperlocal news alive in Long Beach.