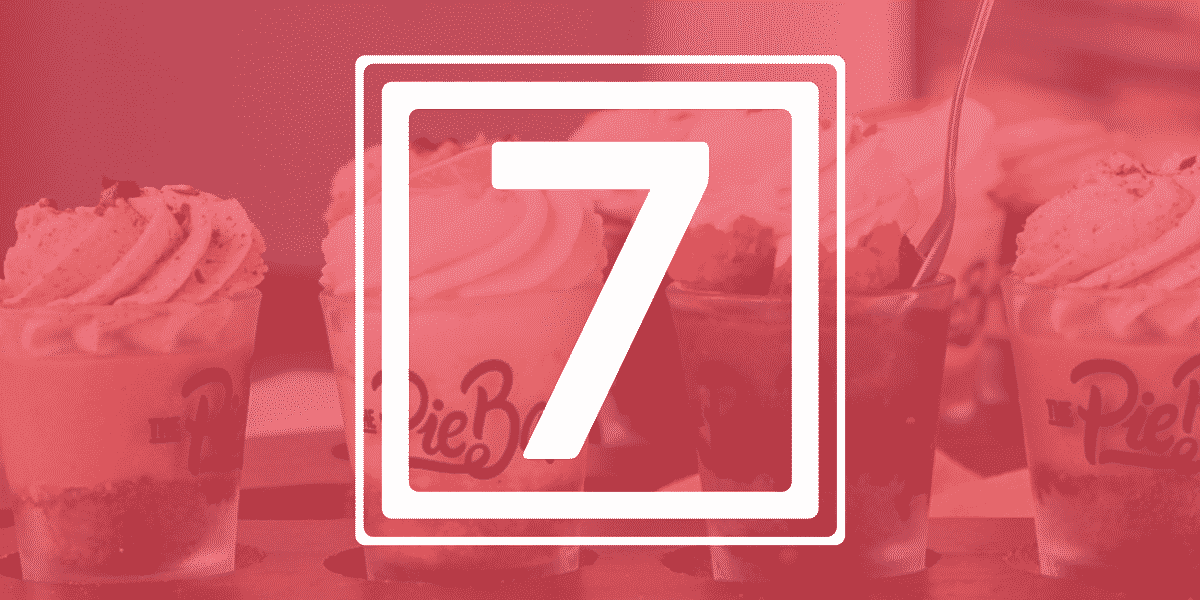 The 7: Things to do in Long Beach this week including stuffing your face with pie
I just so happened to be complimenting my dear friend and Long Beach Post "cult leader" Dennis Dean on his magnificent, flowing locks (asking him in Twin Speak what type of conditioner he uses) when Steve Lowery shouted across the newsroom, "Have you heard from her yet?"
Her, being our young and impressionable intern, Sarahi, who Lowery had dropped off the other night at not a strip club, but "the kind of place where you dance that way," he said.
It all sounded extremely suspect until my dear friend and fantasy Quidditch league captain quickly explained that Sarahi was on assignment, taking photographs for a story on a body-positive pole dancing class… or something.
He'd made sure she had made it to said assignment safely, but left early because he had "things to do" and hadn't yet heard if she'd made it home yet.
This is the lack of follow-through our team suffers from daily, Lowery missing deadlines, not finishing a beer because it's "too heavy" and leaving half-eaten baked goods around the office because he's "on a diet" or "not eating wheat".
It's no wonder he wishes he were a part of our cult. We're a hard-working, dedicated team, serving you, dear readers, and making sure the job gets done. We're not so inwardly focused on avoiding added sugars that we forget the intern.
On that note, there's plenty of sugar for you to consume this weekend starting as early as Pi Day!
Thursday
If you show up to The Pie Bar and whisper "Pie is the answer" to the nearest employee, you might win a free Margarita Pie Shot (Key Lime pie with tequila). If not, Key Lime Pie slices will be sold all day for $3.14 in celebration of, you do the math, Pi Day. Stop by in the evening for live music by indie-soul outfit Black Noise on the patio (from 7 to 9 p.m.) and enjoy $3.14 glasses of Sangria, or craft beer and wine. And don't miss the pie-eating contest at 6 p.m.
All proceeds will benefit Children Today, a local organization helping young children reach for success. To RSVP, visit the Eventbrite page here; 450 Pine Ave.
Saturday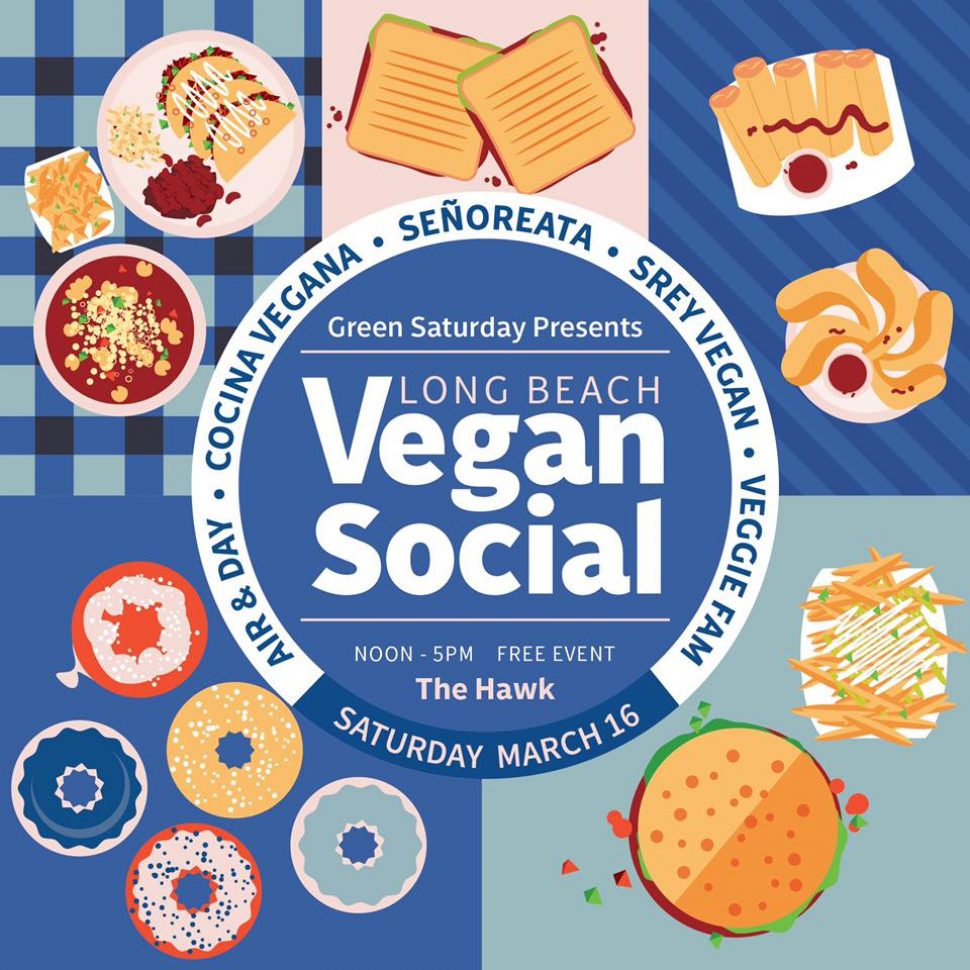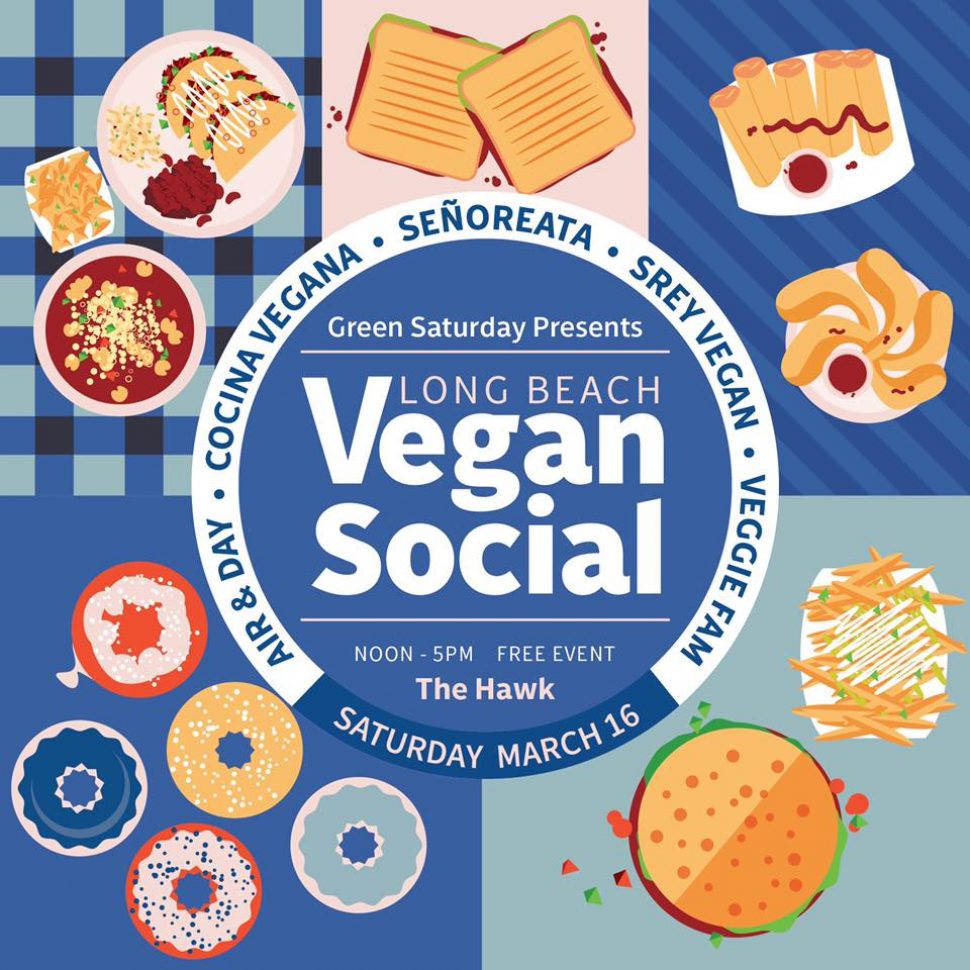 Grub on vegan fare from Veggie Fam, Cocina Vegana, Srey Vegan and more at The Hawk bar's vegan social pop-up put on by Green Saturday LA, a vegan and cruelty free marketplace. Expect good music, delicious food and great cocktails.
The pop-up runs from noon to 5 p.m. and is free and open to all ages (bar is 21+); 468 W. Anaheim St. For more info, check out the event page here.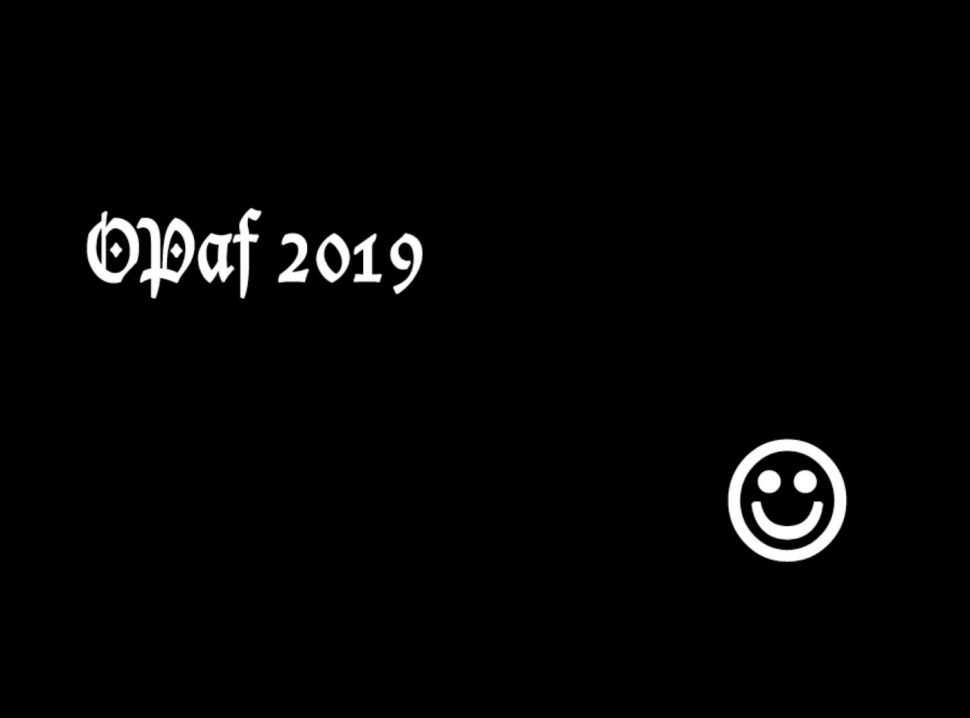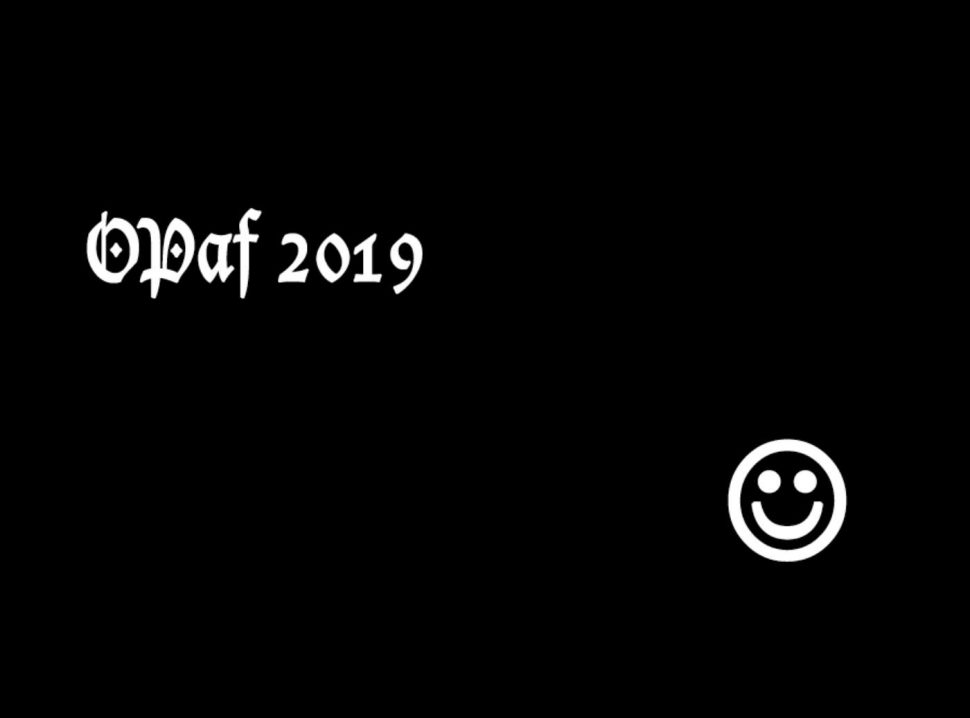 Then, unless you've been drinking, hop in your car and take the 110 right off Anaheim St. and head to Angel's Gate Park where Other Places art fair has 40-plus artists and groups showing their work. Make sure to check out CACtUS (Creative Arts Coalition to Transform Urban Space)'s spot, where the Long Beach-based art coalition will be showing freestanding paintings by more than 15 local and regional artists.
OPaf takes place Saturday and Sunday from noon to 5 p.m. is $5 or free for students with an ID. Angels Gate Park, 3601 S. Gaffey St., San Pedro. Parking is free and you can bring your kids and pets! For more info, check out the website here.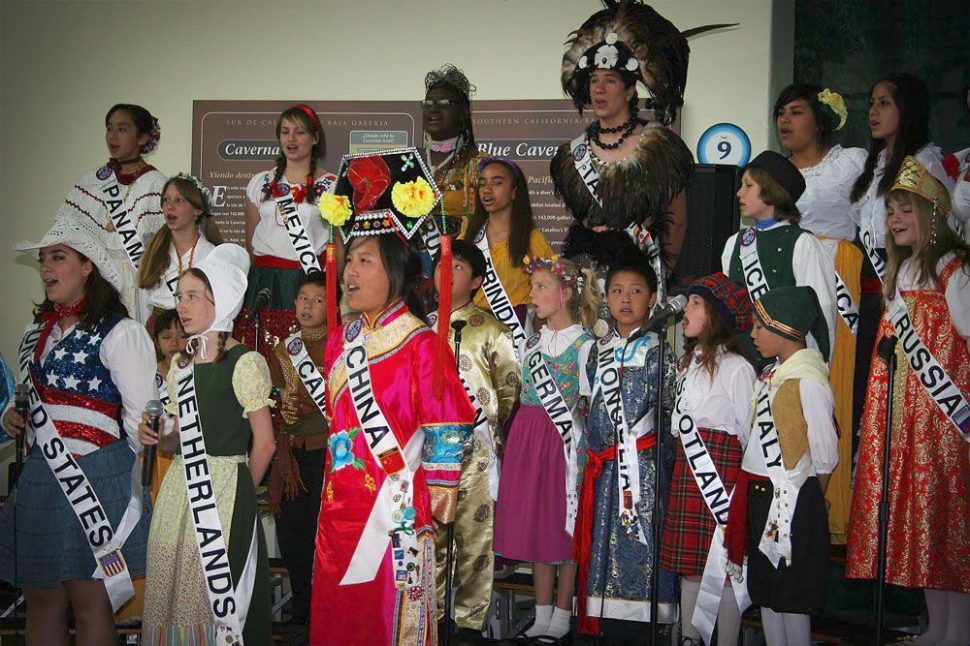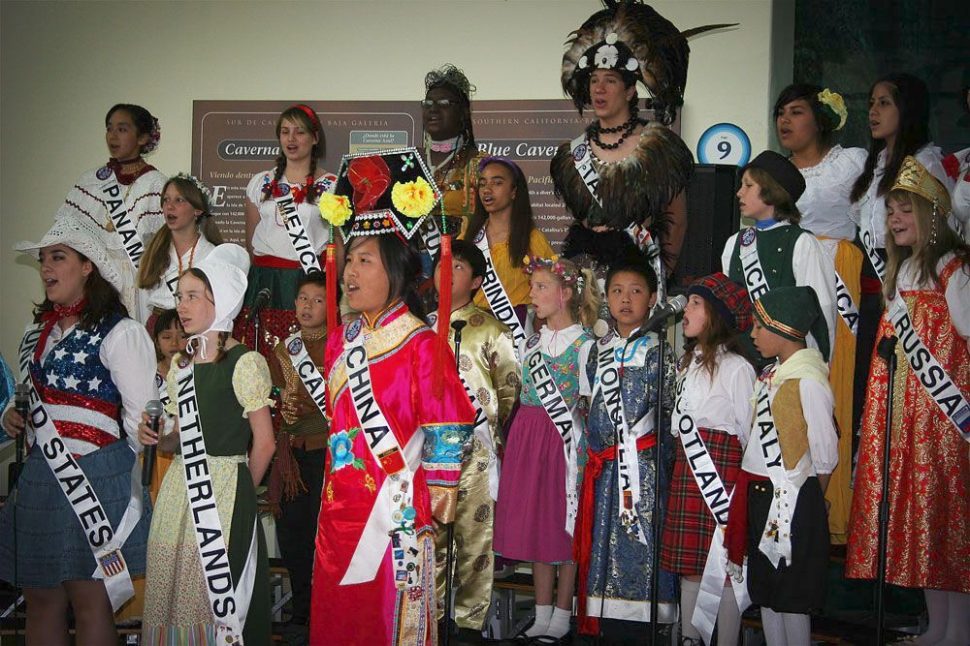 [SPONSORED] The Aquarium of the Pacific's 14th annual International Children's Festival is all about the kids. Celebrating the amazing talents of children of many cultures, two days of festivities will highlight West African, Mexican, Pacific Islander, Cambodian, Chinese, Korean, Japanese, Persian, Irish, Slovak, and Czech dance performances, including performances by a children's choir and martial arts demonstrations. Kids of all ages can partake in an international percussion circle, Japanese origami, Native American crafts, and Pacific Islander traditional children's games.
Also worth mentioning: 9-year-old Ryan Hickman will be honored at 12:20 p.m. on Saturday with the Young Hero Award. Over the past seven years, Hickman has collected and recycled 450,000 bottles and cans and raised over $8,000 for the Pacific Marine Mammal Center in Laguna Beach.
The festival runs Saturday and Sunday from 9 a.m. to 5 p.m.; 100 Aquarium Way. For tickets and the full schedule of events, visit the link here.
It's finally the weekend and you're in the mood for comfort food; The Kroft is opening at Long Beach Exchange's The Hangar (at Long Beach Exchange) and enticing its first customers with free grub. If you follow The Kroft on Instagram (@thekroft) and you show up to the grand opening, you can expect a free sandwich or free poutine (while supplies last).
The grand opening celebration runs from 11 a.m. to 10 p.m. Find The Kroft at 4150 McGowen St. #15. For more info, check out the Facebook page here.
Sunday
Now open on Sunday from 9 a.m. to 3 p.m. serving breakfast, brunch and lunch, eat your fill at PigBurd (the restaurant formerly known as 4th & Olive). And if you haven't tried Chef Roq's menu yet, now's the time; expect items with locally sourced ingredients, from drool-worthy cheeseburgers to Grilled Shrimp Risotto.
PigBurd is located at 743 E. 4th St. For more info, check out their Facebook here.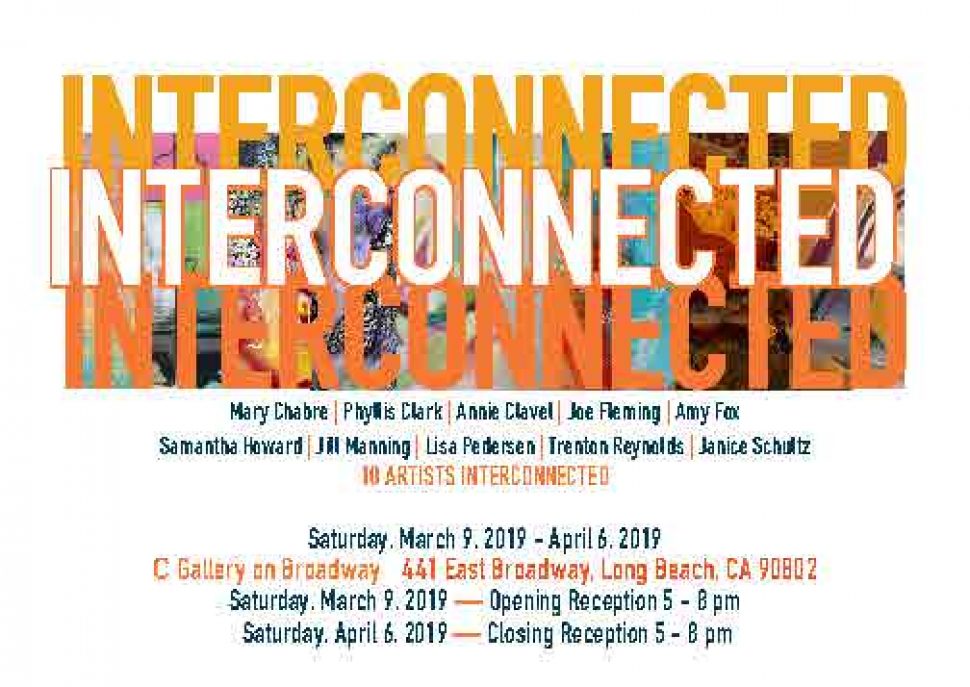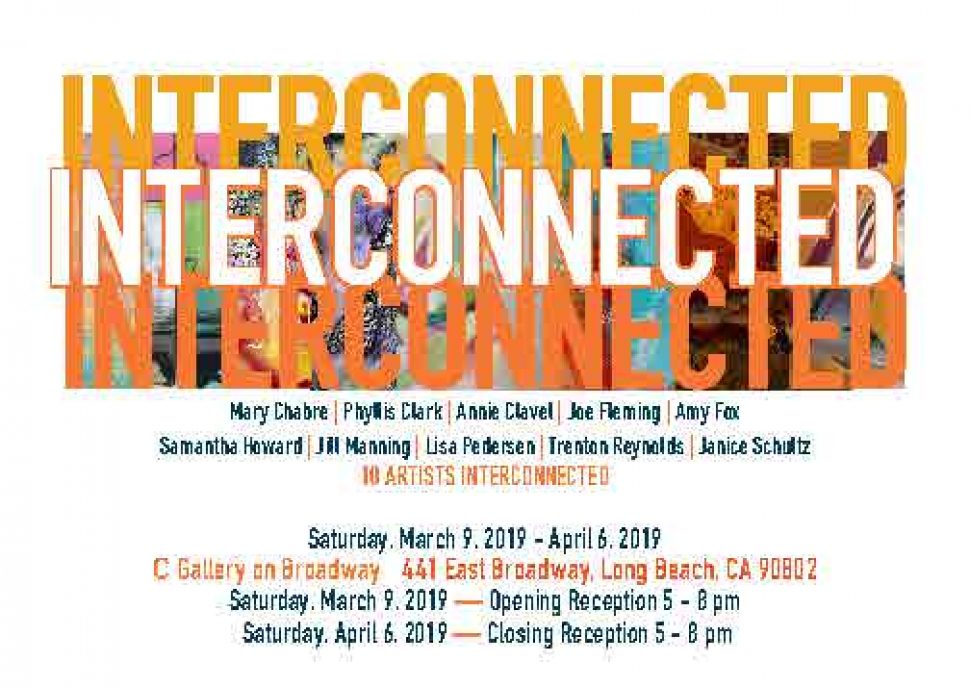 Walk off your food coma on your way to C Gallery in less than 10 minutes, a 0.4-mile jaunt from PigBurd, where 10 different artists have a variety of media on display. In collaboration with the Los Angeles Art Association, gallery owner Charlene Palmer organized "Interconnected", asking what keeps us together in times of turbulence?
"Interconnected" opened last weekend and will be on view through Saturday, April 6. C Gallery is located at 441 E. Broadway and is open Sunday from 1 to 4 p.m. For more info, visit the website here.
Support our journalism.
Hyperlocal news is an essential force in our democracy, but it costs money to keep an organization like this one alive, and we can't rely on advertiser support alone. That's why we're asking readers like you to support our independent, fact-based journalism. We know you like it—that's why you're here. Help us keep hyperlocal news alive in Long Beach.