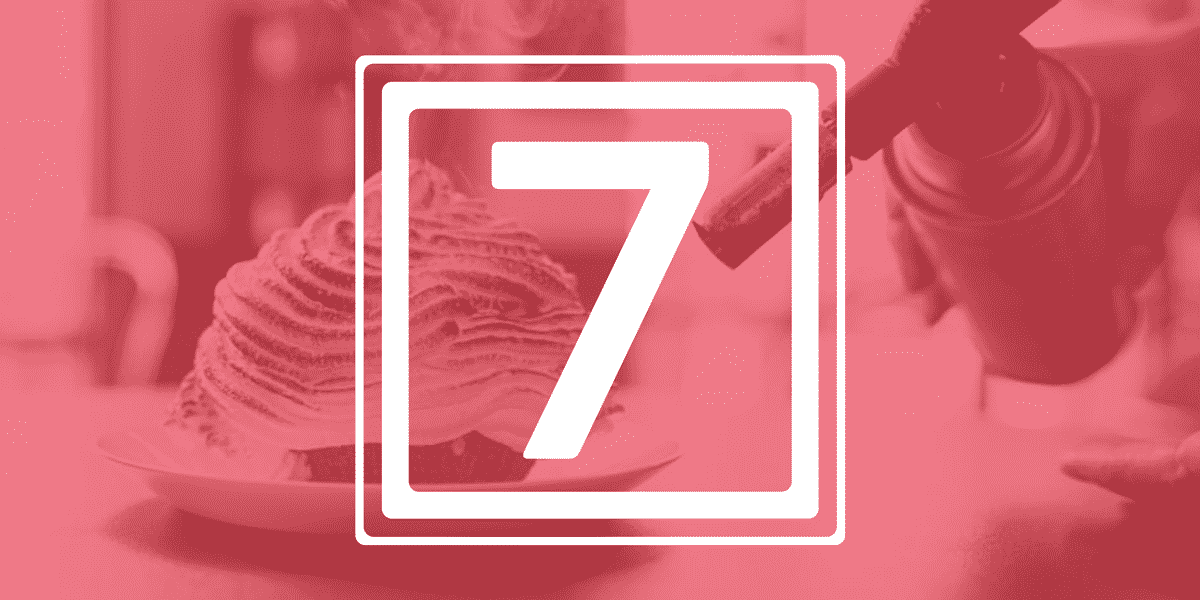 The 7: Things to do this weekend, including Baked Long Beach (Get it?)
We are smack dab in the middle of the quasi-holiday season, with St. Patrick's Day behind us and Cinco de Mayo ahead. And right in the middle, Saturday, April 20, 4/20, a day that, like St. Patty's, produces a kind of religious fervor in some, and, like Cinco de Mayo, represents freedom to others.
And some people just like weed.
Since the day falls on Saturday, we're featuring several 4/20-related activities/desserts in this week's "The 7." And to give the whole thing an added sheen of authenticity, I decided to write this column while under the influence of mood-altering substances. Which is why, as I type this, I have consumed nothing but toffee-covered peanuts all day.
If you're wondering where the peanuts came from then clearly you've never been to the sticky-sweet Long Beach Post headquarters, which is what would happen, I imagine, if Willy Wonka married Mrs. Hostess and they moved to Pepperidge Farms to have more room to raise the recently adopted Keebler Elves. There is not only a constant supply of baked goods, cookies, candy and other diabetes-related items in this office, but one is under constant pressure to eat the things, especially by Managing Editor Melissa "Someone eat the cookies I made!" Evans. While this is not unusual in journalism—Ben Bradlee was well-known to badger people about his Snicker Doodles—it does have an effect on one's body chemistry. I have no doubt the next time I have blood drawn, my type will have shifted from AB negative to LC (Log Cabin) positive.
Anyway, was there a point to any of this—is there ever? Oh yeah, stuff to do this weekend. Try…
1. BAKED LONG BEACH (Saturday)
Long Beach gets Baked, for one day only. (Yeah, right).
I believe this is the first time that a dessert item has charted on "The 7." But this is no ordinary item, this is a one-time, specially made, lovingly rendered dessert made by two of Long Beach's recognized sweet masters. Laurie Gray and Dina Amadril are longtime friends who also happen to run two of the most delicious places downtown: The Pie Bar (Laurie) and Long Beach Creamery (Dina). For 4/20, they decided to get together and create something unique: Baked Long Beach.
It's a twist on Baked Alaska, of course, which, I believe, was responsible for the sinking of the Titanic, but this version is made with a base of Key Lime Pie, stacked with strawberry mascarpone ice cream and topped with fluffy toasted marshmallow. The pair say they chose the ingredients Key Lime and strawberry mascarpone because they are two of the bestsellers in their respective stores, though we believe it may also have something to do with deliciousness.
You can purchase Baked Long Beach on April 20—get it?—with the small batch creation available only until the initial batch lasts.
Another great thing: Laurie and Dina say they hope to eventually release Baked Long Beach once a month with different flavors and ingredients, depending on the time of year and/or holiday.
Giving us a moment's pause: A pallet of Baked Long Beach will soon show up in the Post's break room.
Long Beach Creamery is located at 222 E Broadway and 4141 Long Beach Blvd. The Pie Bar is located at 450 Pine Ave.
2. "LIGHT IN THE WATER" (Friday)
In 1982, just after the first Gay Games, the West Hollywood Swim Club registered as the first openly gay masters swim and water polo club, competing in open competition. This 2018 documentary chronicles the club which not only became a powerhouse in the sport but whose male and female members became renowned in fighting for equality in competitive sports. Friday's screening at 7 p.m. will be attended not only by the film's director, Lis Bartlett, but about 20 members of the original team.
"We met the director and some of the swim team members in January at the Palm Springs Film Festival and have been in communication ever since," said the Art Theatre's Jan van Dijs. "It really is a great documentary and very few people know about it and it speaks to the LGBTQ community which is a strong supporter of the Art. It is the type of film we want to show at the Art so we have invested a lot of time to make that happen."
Another great thing: The film plays on Saturday and Sunday and on through the week at 7 p.m.
Giving us a moment's pause: Though we love the film's message of inclusion and understanding, we get an undeniable dark thrill when, in the film, a man named Jim Ballard relates the story about when, before a relay race, another team called he and his teammates "the fag team." He says he turned to his teammates and said, simply, "We are going to crush them." Then, as matter-of-fact as one notes the sun hangs in the sky, adds, "And we did." Know what? Not sorry.
The Art Theatre is located at 2025 E 4th St.
3. ROLLER SKATE MURAL TOUR (Saturday)
Put on by the folks who usually do the Bike Mural Tour of Long Beach, the idea behind this roller skate version is the same: slow down a bit and actually see the wonder that is around you. Downtown is rife with great, public art, some of which can only be found with an experienced guide.
This special roller skate edition of the mural tour will not only take you to all of the downtown murals but will offer you insight and information on the works and the artists who created them. Plus, you'll get a bit of fresh air and exercise. Why not?
Another great thing: Having roller skated all over downtown, you now have an excuse to eat ALL of the Baked Long Beach you can handle.
Giving us a moment's pause: Where did I put by skate key? It's been a while.
The tour begins at 11 a.m. and meets at MADE by Millworks, located at 240 Pine Ave. For more information, click here.
4(20). "THE BIG LEBOWSKI" (Saturday)
The Coen Brother's cult classic will be screened for one night, April 20—get it?—at 9 p.m. Though it is easy to dismiss or even criticize the film for its irresponsibility in further normalizing White Russians, it is also decidedly on point, poetic and truthful. Jeff Bridges performance as "The Dude" is so easy and real that it has become legendary as one of those instances when actor and character become indistinguishable from each other—think DeNiro's Jake LaMotta ("Raging Bull"), Day-Lewis' Daniel Plainview ("There Will Be Blood"). It also gave birth to numerous and some of the most unlikely catchphrases in the history of the language, starting with "It really tied the room together."
We asked van Dijs what kind of audience he's expecting on Saturday, he said: "I predict a happy group."
Another great thing: "Lebowski" and "Light in the Water" are just two parts of an awesome weekend of film-viewing at the Art. Starting Thursday, the theater offers a one-time viewing of "Monty Python's Life of Brian." Then, Friday through Sunday, it's showing the quirky Irish independent, "Lost and Found," the documentary "Satan and Adam," and anime offering "Penguin Highway." It's an unusual weekend for the Art which normally can't exhibit this wide a menu of films because of agreements with studios to give their movies exclusive showings through the week.
"For this coming week, we decided to go "dark" and book all these films directly with the filmmakers, so we have a lot more flexibility to be creative in our programming," van Dijs said. "We do not often get the opportunity to do free programming like this due to studio obligations, so we just sort of ran with it."
Giving us a moment's pause: "Lebowski" runs about 2 hours and 10 minutes, which means if folks from that screening hang around for a half hour, they'll run into the "Rocky Horror" crowd potentially giving birth to a superfandom supernova. Should we be afraid?
The Art Theatre is located at 2025 E 4th St.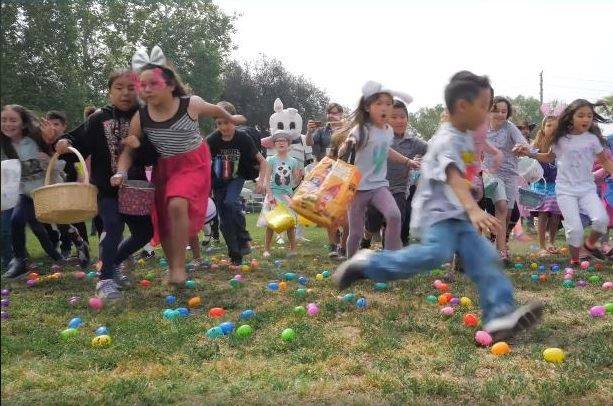 5. COMMUNITY EASTER EGG HUNT (Sunday)
The group, Kids Can Cosplay, is once again joining with Long Beach First Church of the Nazarene for their Community Easter Egg Hunt at Los Altos Park. The hunt will go on for more than 20,000 eggs, with plenty of toys and candy. And though that should be enough, and it really should, there will also be carnival rides and giveaways. Kids, of course, can come dressed as a favorite character.
Another great thing: The character doesn't even have to be Easter-related because, what, there's like how many of those?
Giving us a moment's pause: This will be the only Easter-related event we'll mention in this space. It's not that we're anti-Easter, far from it, it's just that there's so much going on we don't want to seem like we're picking one event over another, especially since so many of them are offered by religious organizations. We're not about to make the same mistake we did a while back with our "The 7: 7 Stupidest Religions (Number 4 may shock you, or maybe it won't)."
The hunt runs from 10 a.m. to 2 p.m. at Los Altos Park, located at 5485 Stearns St. For more information, click here.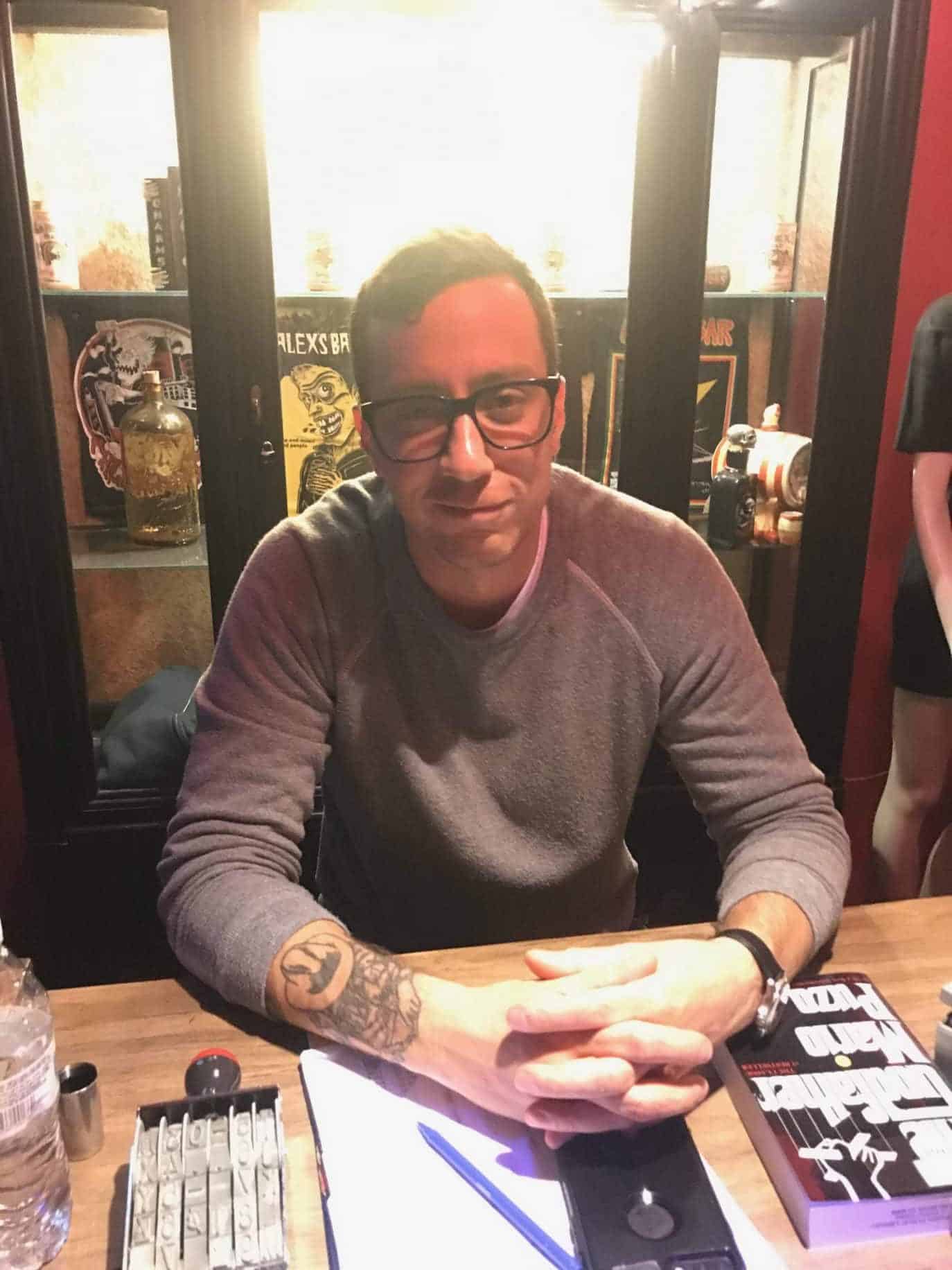 6. TONY! (Anytime)
Alex's Bar's Tony Godino.
Because, Tony!
Another great thing: What part of Tony are you not getting?
Giving us a moment's pause: Some of the less cool kids don't get this. How's it going, Narc?
For more information, click here.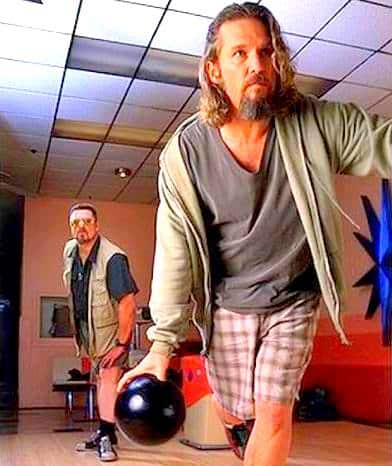 7. LEBOWSKI FEST BOWLING NIGHT (Saturday)
As anyone would expect in a film that deals with nihilism, bowling is at the center of "The Big Lebowski," providing a platform for philosophic inquiry, parking lot violence and ripping choreography. This event, which runs from 8 p.m. to midnight, is just down the freeway in Fountain Valley at the Fountain Bowl and includes unlimited bowling, costumes, trivia contests and special guests. But hey, aren't all guests special?
Another great thing: It's an all-ages event, so bring the babies!
Giving us a moment's pause: Someone is bound to ask, loudly, if the Fountain Bowl has 16-pound balls. And someone will laugh. Won't they, Narc?
Fountain Bowl is located at 17110 Brookhurst St., Fountain Valley. For more information or tickets, click here.
Support our journalism.
Hyperlocal news is an essential force in our democracy, but it costs money to keep an organization like this one alive, and we can't rely on advertiser support alone. That's why we're asking readers like you to support our independent, fact-based journalism. We know you like it—that's why you're here. Help us keep hyperlocal news alive in Long Beach.