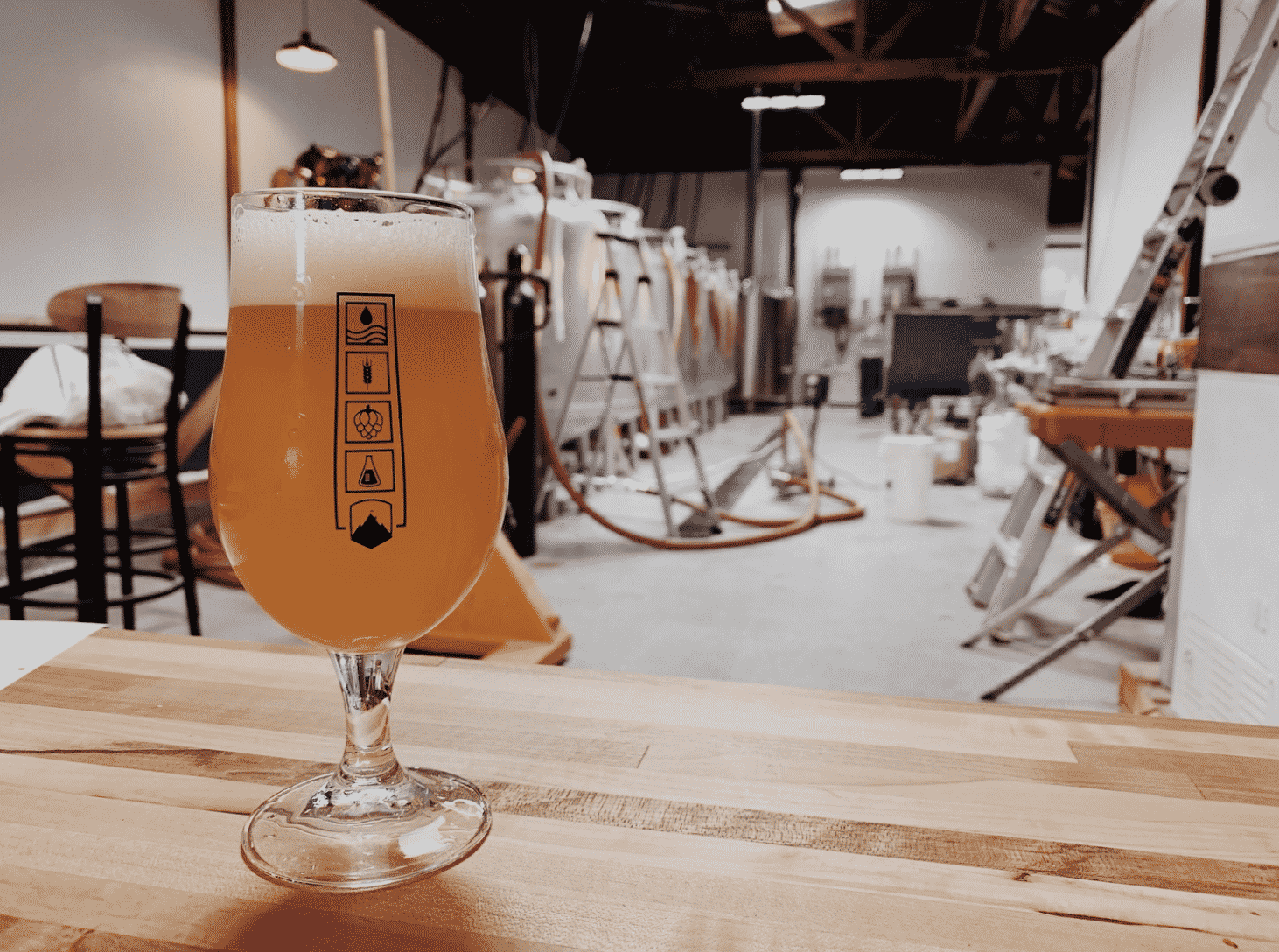 Ambitious Ales, Bixby Knolls' newest brewery, to open doors in February
Ambitious Ales, the brewery that took over the space formerly occupied by Tuttle's in Bixby Knolls, will open its doors on Feb. 16, hoping to transform Bixby Knolls into hop-driven destination.
Ambitious announced its presence shortly after the opening of the vastly underrated Liberation Brewing Co. (Long Beach, go there!) And its crew will be bringing a more beer-centric flavor to the neighborhood as they join other existing neighborhood staples like Rasselbock and Dutch's BrewHouse.
In spirit with Liberation, Ambitious brings a history with them that stems from a home-brew operation back in 2010 that was inspired by experiences in at the beer mecca known as the annual Oregon Brewers Festival.

Owner Garrett Carroll spent well over a year in Anaheim searching for a location for Ambitious, only to keep coming up with bad locations and even worse landlords. But with Long Beach's impressively open approach to new breweries, Carroll and his crew ended up here and, after five months of searching, the charming space once occupied by Tuttle lured them in.
"We instantly fell in love with a building that has tons of character and history," Carroll said. "The entire neighborhood has been very welcoming and it fit the exact community vibe we have been searching for. One of our values is to be a community asset—so finding the right community was crucial to the foundation of our brewery."
Carroll is unapologetically romantic about what beer can do for a community, dubbing it a "social connector and lubricant" while noting that pubs and tap houses were, like their caffeinated morning counterparts, coffee shops, epicenters for gathering humans—something they learned and appreciated as a business-driven philosophy while they became more educated in brewing.
"We quickly upgraded to all-grain brewing and continued to educate ourselves through the process of experimentation," Carroll said. "We came up with our core lineup of beers that we love to produce on a regular basis. After brewing for numerous friends weddings, serving at non-profit events, and sharing our beers with craft beer enthusiasts and other brewers, we felt we were on to something."
Now, Ambitious Ales has a home that will host a 10BBL brewing system pieced together from different breweries tanks and manufacturing equipment from all over the US. Joining the equipment will be a tasting room and patio where Ambitious will offer a core lineup that includes IPAs, saisons, barrel-aged brews, infused beers, and more.
"Our core lineup is our attempt to reinvent classic beer styles with unique ingredients that intrigue craft beer enthusiasts and engage those new to craft beer," Carroll said.
Think Belgian table beer with chamomile, lavender, and strawberries, as shown being made in the video above.
"Ambitious Ales is very excited to be part of the evolution of the Bixby Knolls and Long Beach beer movement," Carroll said.
Cheers to that.
Ambitious Ales is located at 4019 Atlantic Ave.
Brian Addison is a columnist and editor for the Long Beach Post. Reach him at [email protected] or on social media at Facebook, Twitter, Instagram, and LinkedIn.
Support our journalism.
Hyperlocal news is an essential force in our democracy, but it costs money to keep an organization like this one alive, and we can't rely on advertiser support alone. That's why we're asking readers like you to support our independent, fact-based journalism. We know you like it—that's why you're here. Help us keep hyperlocal news alive in Long Beach.