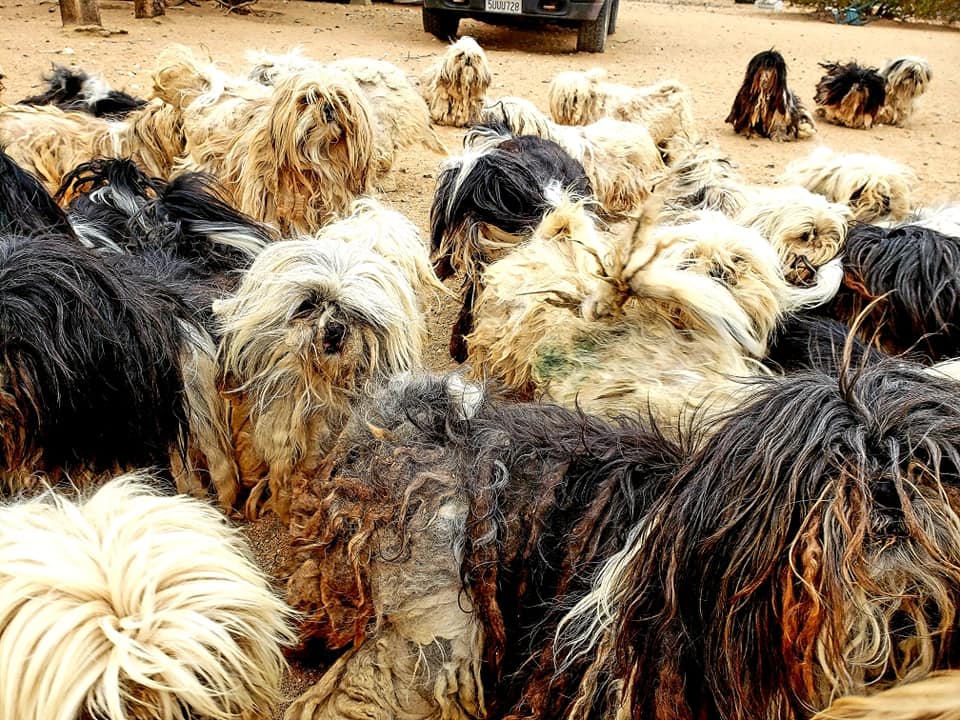 Hordes of hoarded dogs and their rescuers need our help
Pet Projects columns generally feature adoptive animals, usually from our shelter at Long Beach Animal Care Services but frequently from independent rescues that struggle for funding. The Jan. 4 column described efforts that local rescue Sparky and the Gang, with considerable help from their friends, put into effect to clean up, vet, and foster 72 animals that they pulled from a severe dog hoarding situation. Dogs ready to go home forever were featured to make room for the many foster homes needed for these unfortunates.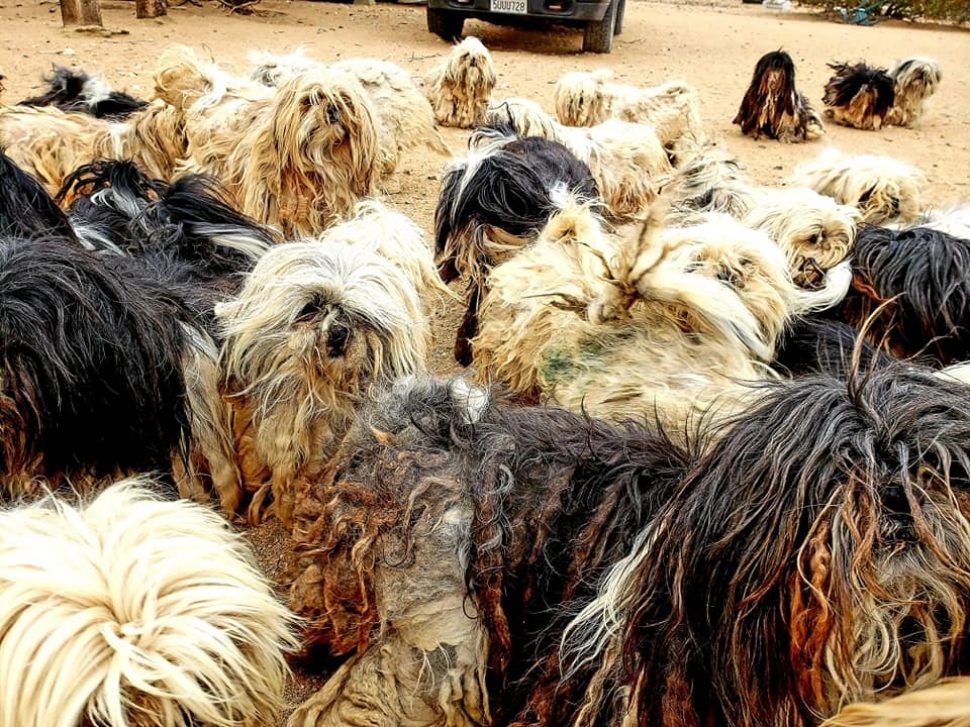 Here we go again. Check out the photo—another overwhelming multidog situation that Sparky and the Gang is presently handling. This one's a breeding situation. Imagine 81 Shih Tzu—at last count—in conditions like this, bred to be sold to gullible customers. Sparky and the Gang volunteers are still trying to gain access to the house to get the rest of the dogs who are in limbo inside and outside. Before any of them can be adopted, they need care and fostering, immediately and in quantity.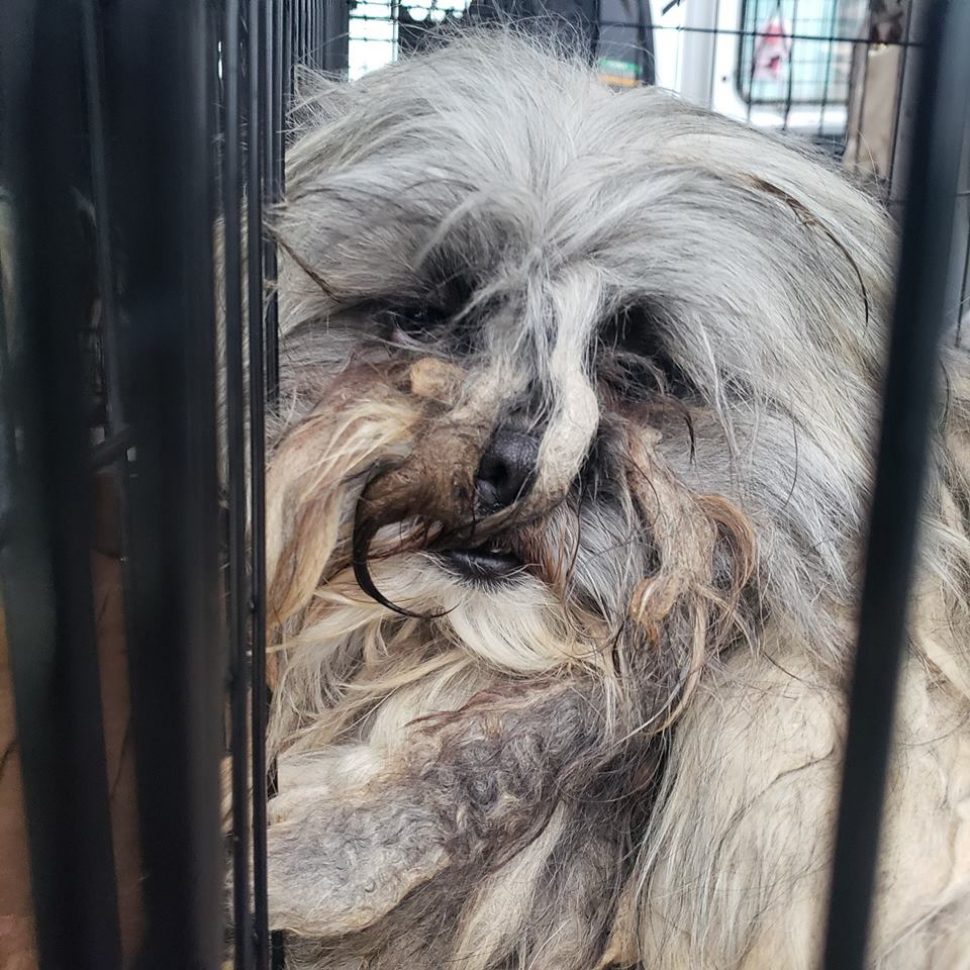 It was out of the question for the rescue to turn them over to the shelter. There's no room for them, and the volunteers didn't want to risk the possibility of euthanasia for anyone. So Sparky's founder, Sherri Stankewitz, mobilized her forces and spent weeks helping the wretched creatures. Groomers rose to the challenge, and other volunteers donated both time and money to help vet and feed the dogs. Veterinary and dental bills totaling hundreds of dollars still need to be paid.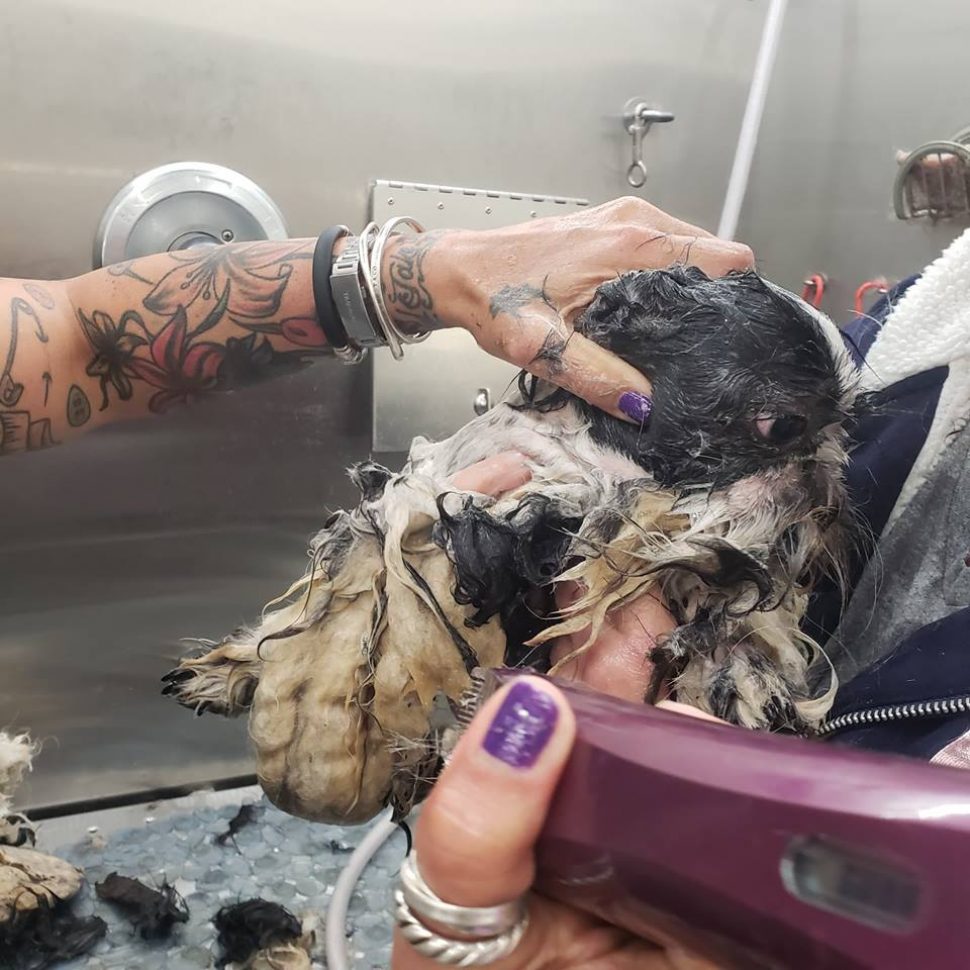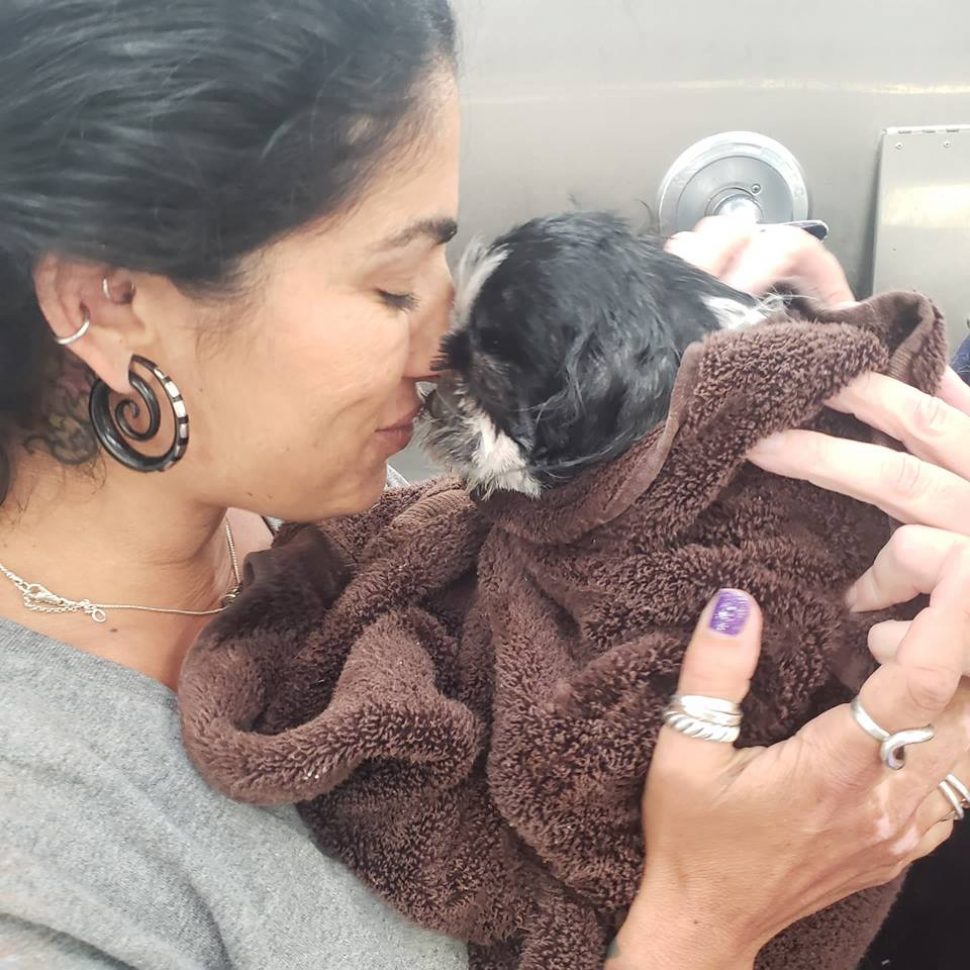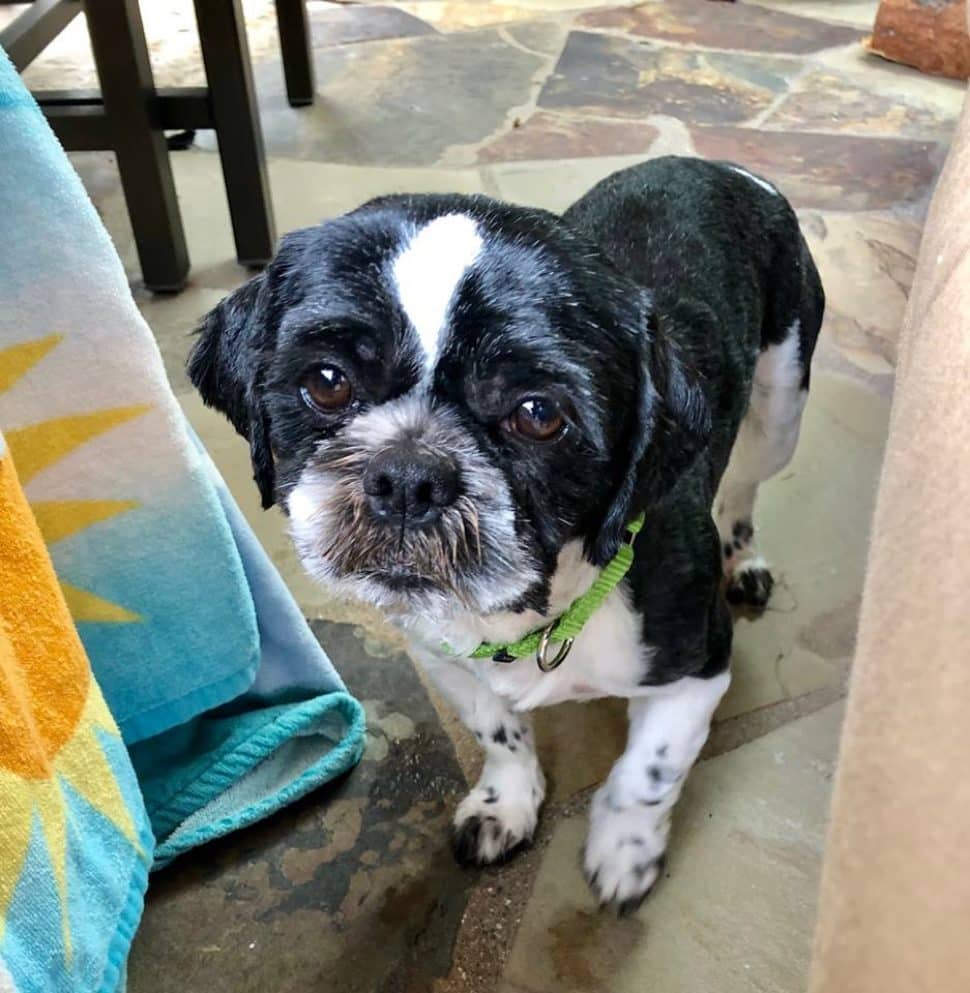 "We want to thank everyone that has come forward to help this horrific situation," Stankewitz said on the rescue's Facebook page. "My heart is happy to be surrounded by so many that have given up a Saturday night or a weekend to stop what they are doing and help the unfortunate—people stopping by to give sweaters after they shed 10 to 15 pounds of matted hair and dirt, holding them after a 20-hour day of trauma."
Stankewitz said she's exhausted beyond belief but has no regrets spending the last three weekends helping what she counted as 130 dogs in dire need. She and the other volunteers are asking for donations for vet bills, and they need fosters, and how.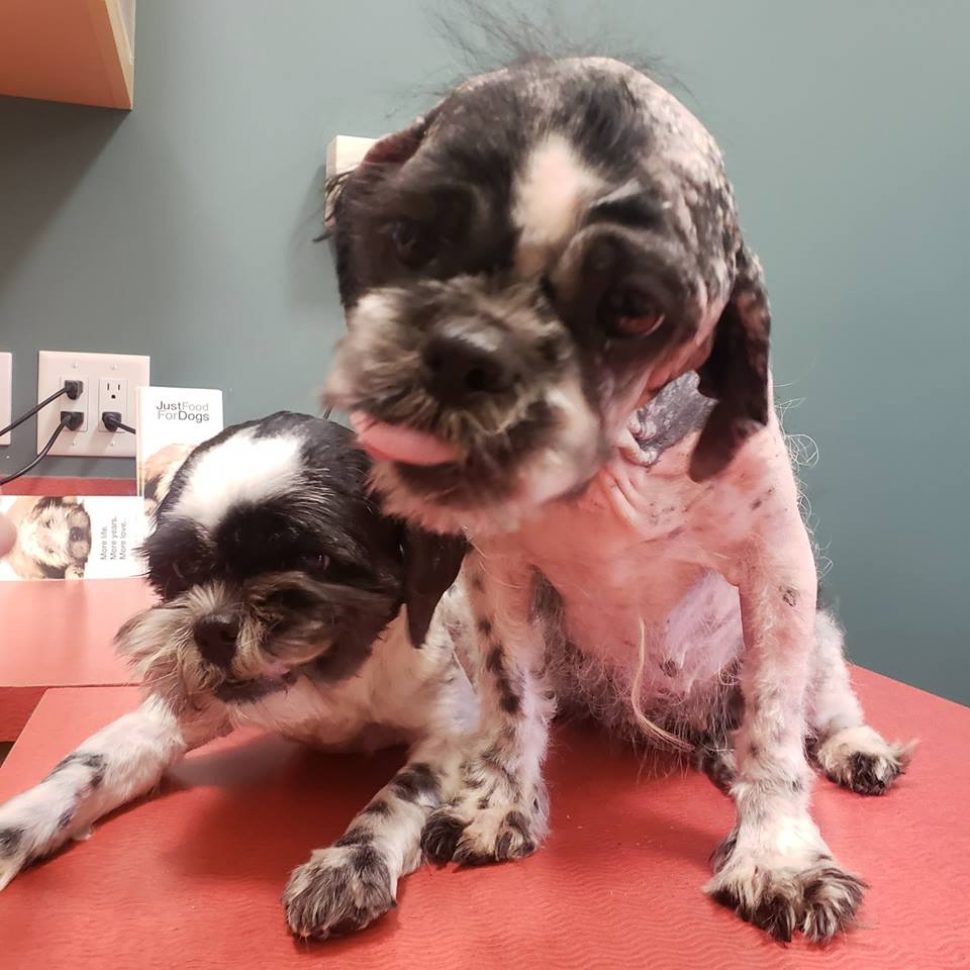 These are only two individuals, but from them have come at least 130 dogs in pathetic shape. And you know there are others. I couldn't possibly comment on the thought processes and motivation of the people who were responsible for this situation, but I will say that if we seriously want to make Long Beach or anywhere else a no-kill city, and surely we all do, it's not the shelter we have to start with. It's with entire community. It's funds for enforcement to turn off these faucets operated by people who will not spay or neuter their animals. It's people like the many who supported a single abused dog and showed their generosity by donating and their hearts by offers of adoption, and whom we're begging to extend it to these animals. If you haven't and can, please show up.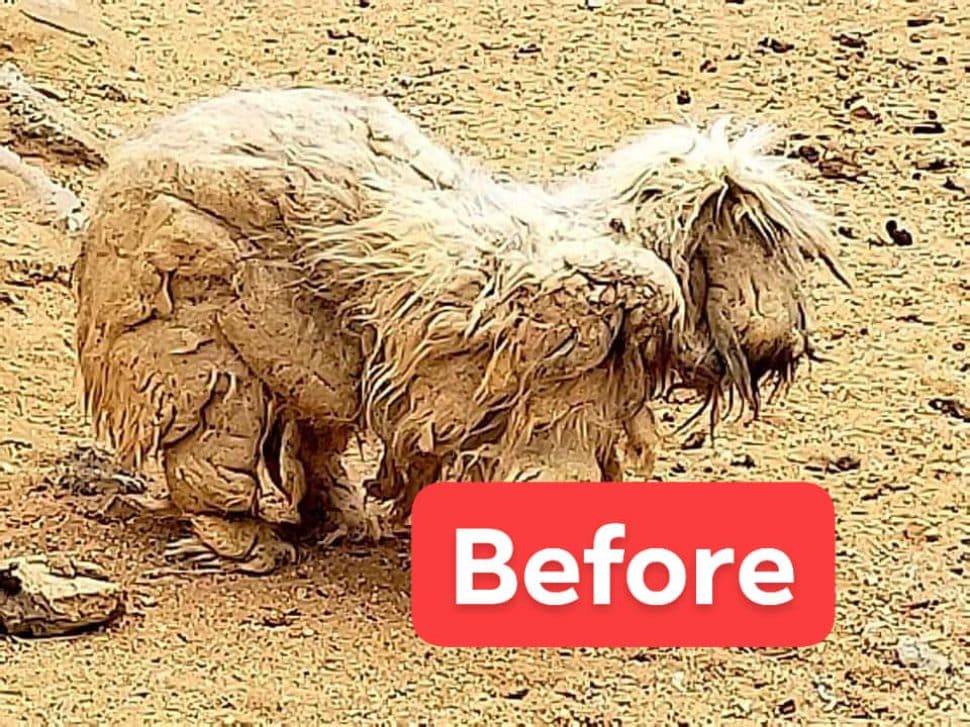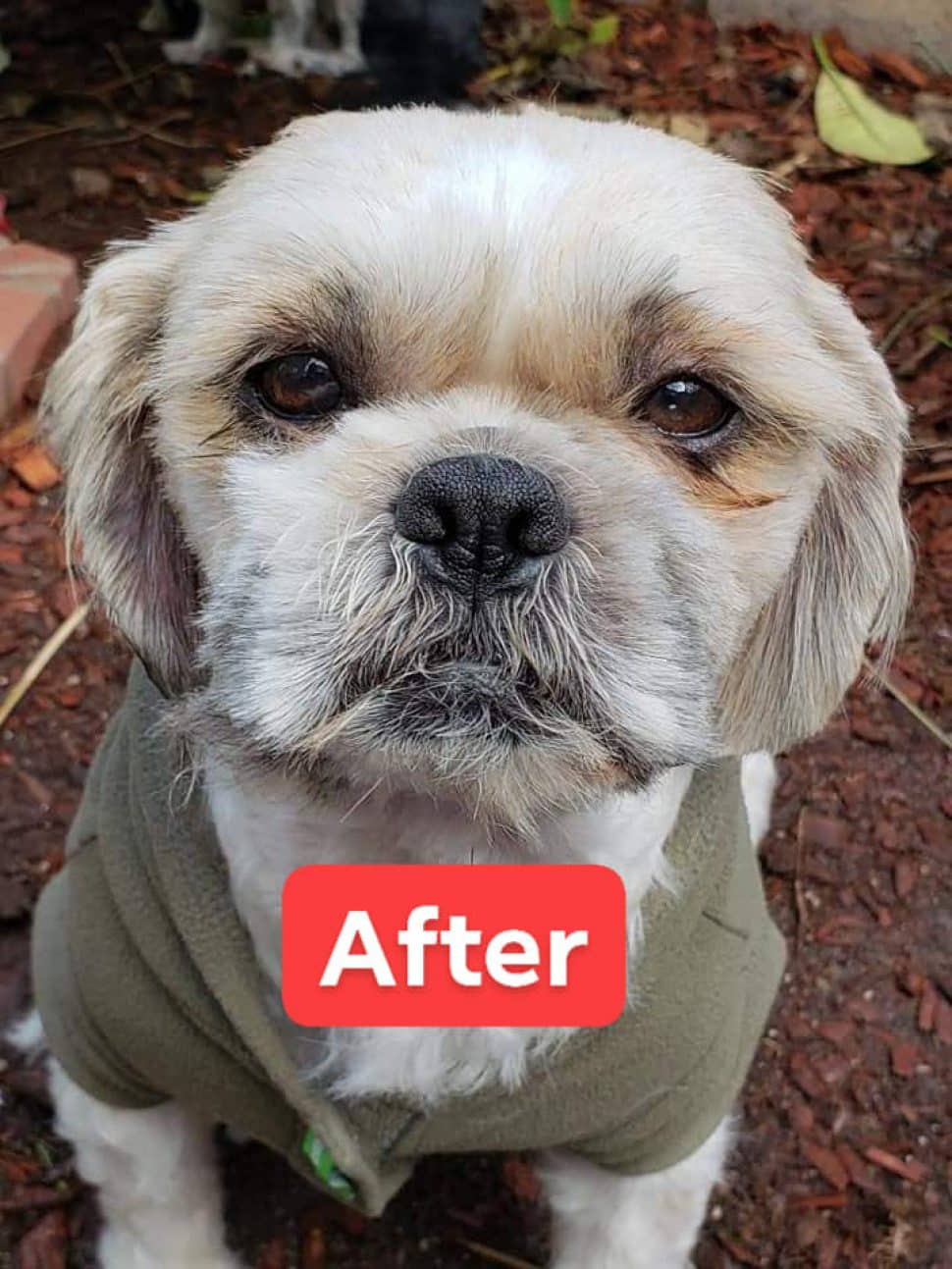 Sparky and the Gang are up to their butts in dogs and matted fur and haven't had time to respond to all the requests for fostering, for which they're grateful, let alone name most of them. But they plan to answer them all as time and energy permit. If you can help these good people and the little dogs in any way, please see this information:
To donate, please access the page and donate via Paypal.me/sparkyandthegang. There's also a Venmo option.
 To foster or for other information, call 510-708-9152 or email [email protected].
Sparky and the Gang thanks the following groomers for their assistance: The Standard Canine Spa, Sudsy Dog Grooming Lakewood, Soggy Dog Pet Grooming, Seal Beach Launderpet, The Ark Pet Salon.
 Things to do, pets to support
Please send any Long Beach or Seal Beach pet-related events or projects to [email protected]. Posting subject to approval.
Voucher, flea meds, and nail-trim event, sponsored by Fix Long Beach: Saturday, Jan. 12, 11 a.m.–1 p.m., Ramona Park.
Low-cost flea meds and nail trims as well as vouchers for free or low-cost spay/neuter procedures will be available at this event. The spay/neuter mobile van WILL NOT be there, but Fix volunteers will scheduling for the Cat Clinic at Cherry Avenue Park on Feb. 23 and the Dog Clinic at Bixby Park on March 9. You can also PM Fix Long Beach on its Facebook page to make an appointment.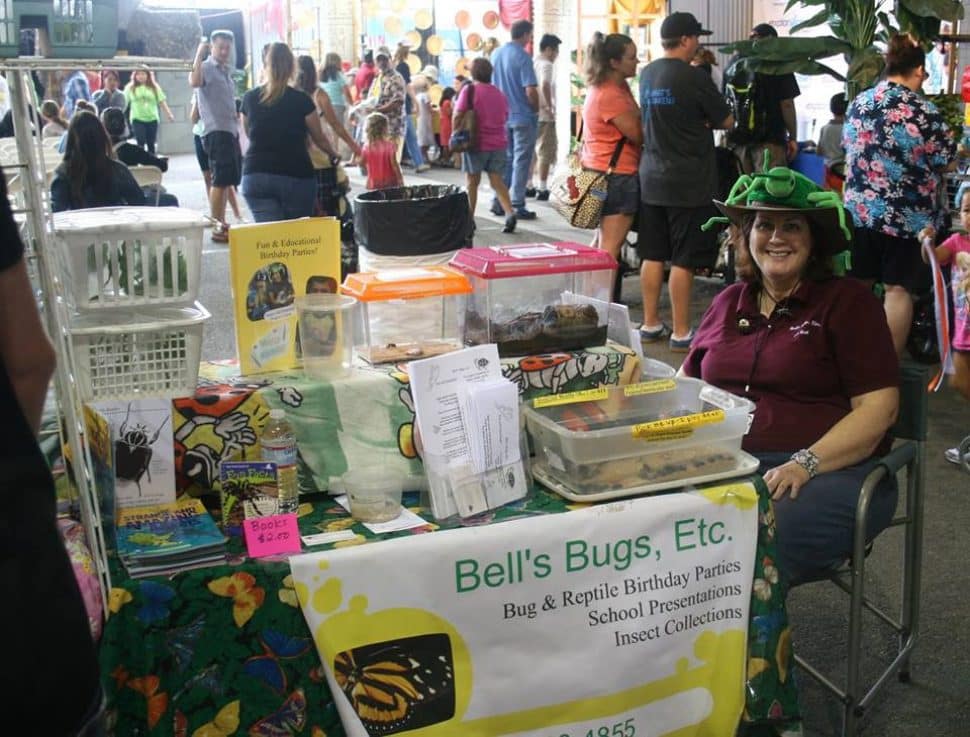 Bell's Bugs at Turtle & Tortoise Care Society, CTTC Long Beach Chapter: Friday, Jan. 18, 7:30 p.m., University Baptist Church, 3434 Chatwin Ave., Long Beach, free to member turtles and tortoises and their human companions
Bell's Bugs, Etc. will present about insects and arthropods that live in tortoise habitats. Enjoy 20 years of buggy lore from entomologists Lee and Bob Duff.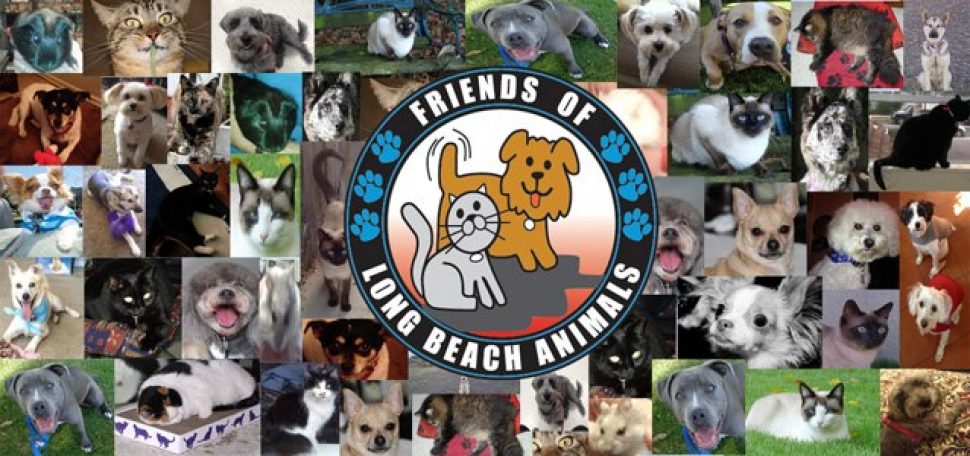 CAAAAT CLINIC! Fix Long Beach Free Spay/Neuter Clinic, sponsored by Friends of Long Beach Animals (FOLBA): Saturday, Feb. 23, 9 a.m.–3 p.m., Cherry Park, 1901 E. 45th St., Long Beach, free spay/neuter for qualifying Long Beach residents; free microchips; shots, flea-med doses, dewormers and nail trimmings $10 each.
It's the law to fix your pets in Long Beach and many Southern California cities. To add to this, cats can go into heat at 6 months old and have three litters a year, with an average of four kittens per litter. And those kittens have kittens. Who wants to do the math? Fix your cat instead! To provide this costly service to our Long Beach residents who otherwise couldn't afford it, Fix Long Beach offers this service free of charge. Make an appointment through IM or email at [email protected];include (1) your name, (2) address, (3) phone number, (4) pet's name, (5) age, (6) sex, (7) breed, and (8) weight. Standby available at 8:30 a.m. Vouchers are provided through Long Beach Animal Care Services (ACS) Spay/Neuter Assistance Voucher Program for pets without appointments or dogs too large to fit on the vehicle—they may be used at specified veterinary clinics. For both spay/neuter and vaccinations,all dogs must be on sturdy leashes and all cats must be in dedicated carriers.
Mayor's Animal Care Visioning Task Force meeting: Tuesday, Feb. 12, 11 a.m.–1 p.m., El Dorado West Community Center Social Hall, 2800 N. Studebaker Road, Long Beach; public invited.
Agenda to be announced.
Ongoing
Adopt, adopt, adopt
The following pet-related businesses regularly feature cat, dog and rabbit adoptions. If you're a Long Beach-area rescue and don't see your adoption event listed here, please email [email protected].
Petco Animal Supplies, Marina Shores, 6500 Pacific Coast Highway, Long Beach
Unleashed by Petco, 600 Redondo Ave.
Kahoots Pet Store, 18681 Main St. #102, Huntington Beach
PetSmart, Long Beach Exchange, 3871 N. Lakewood Blvd., Long Beach
PetSmart Signal Hill, 2550 Cherry Ave., Signal Hill
PetSmart Cerritos, 12741 Towne Center Dr, Cerritos
PetSmart Compton, 1775 South Alameda St., Compton
PetSmart Garden Grove, 9835 Chapman Ave, Garden Grove
PetSmart Seal Beach, 12341 Seal Beach Blvd., Seal Beach.
Pet Food Express, 4220 Long Beach Blvd., Long Beach:
 Gelson's Market, 6255 E. Second St.
Chase Bank, 5200 E. Second St.
Long Beach Little Paws Project needs donations
The most vulnerable animals in the public shelter system are kittens under two pounds. These fragile babies, especially those not yet eating on their own, are typically euthanized on intake at most public shelters. In an effort to change the fate of far too many kittens, two non-profit rescue organizations, The Little Lion Foundation and Helen Sanders CatPAWS, have launched a joint effort to create and operate a kitten nursery. This nursery will give kittens too young to be adopted or those who need medical care a safe place to heal and grow. Newborn kittens are fragile and vulnerable. You can tell by those photos—if you look closely, you'll see the beautiful cat that each of them will grow to be. Please read all about them here, and please, please donate. (Stay tuned for more about this project!)
Low-Cost Pet-Vaccination Clinics: For schedule, visit this link
Pet owners must be 18 years or older, all pets must be on leashes or in carriers, and only healthy and non-pregnant animals will be vaccinated. Please bring prior vaccination information with you to the clinic.
Free Pet Food Distributions
Pet food is available at Beacon for Him Ministries, 439 West Anaheim St., Mondays from 9 a.m. to noon and Saturdays from noon to 3 p.m. A dog-washing station with a stainless-steel tub is also available onsite at these hours. Donations and supplies such as shampoo, flea control meds and pet food are always gratefully accepted.
The Pet Food Bank is sponsored by Christian Outreach in Action, located at 515 E. Third St., Long Beach. Hours are Thursday from 9 to 11 a.m.
Pets of the Homeless provides many collection places across the country to help homeless people to feed and care for their animals. Please support them through a cash donation, or bring pet food to the Long Beach-area drop-off center, Trendi Pawz Grooming, 3726 E. Seventh St, Long Beach. Access this link for resources and donation areas in SoCal and across the country.
Shelter-enrichment supplies requested for ACS's cats, dogs and rabbits: drop-off Wednesdays through Fridays, 10 a.m.–4 p.m., shelter side of P.D. Pitchford Companion Animal Village, 7700 E. Spring St., Long Beach
Creamy peanut butter, yogurt, beef and chicken broth, pipe cleaners, toilet-paper and paper-towel rolls, catnip, canned pet food, wine-bottle corks (for cat toys) and ice cube trays all are needed. Donations are tax deductible.
Support our journalism.
Hyperlocal news is an essential force in our democracy, but it costs money to keep an organization like this one alive, and we can't rely on advertiser support alone. That's why we're asking readers like you to support our independent, fact-based journalism. We know you like it—that's why you're here. Help us keep hyperlocal news alive in Long Beach.