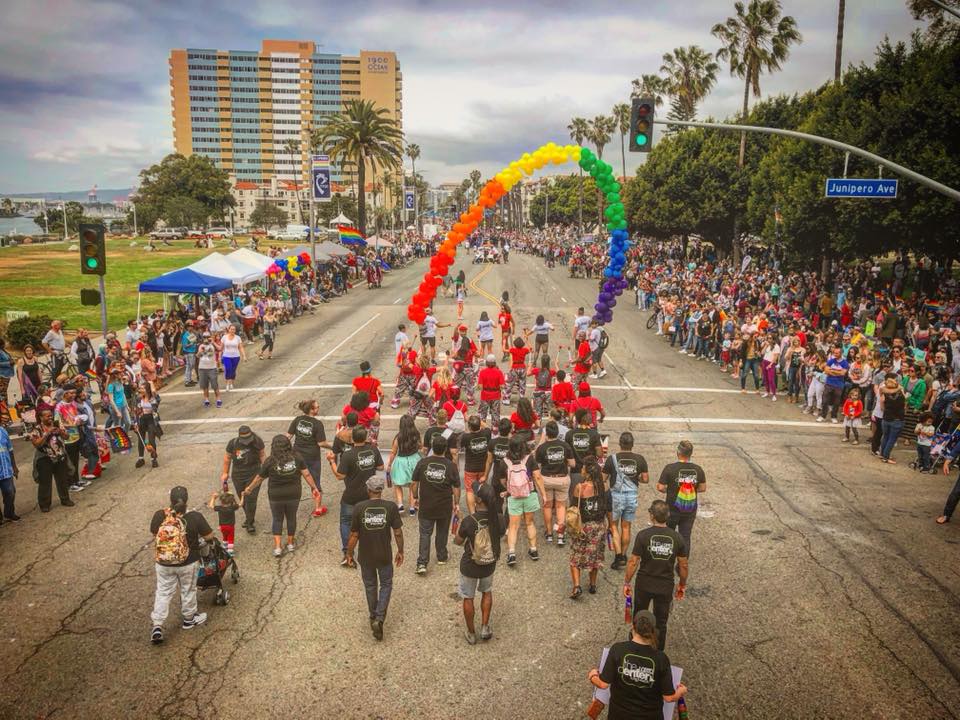 After compiling data regarding hotel accessibility, flight prices, travel searches, and Pride celebrations, Long Beach was named the fourth best city in the States to celebrate Pride, which has kicked off every May in Long Beach since 1984.
In data led by travel agency Orbitz, Long Beach sits below Provincetown, Massachusetts; St. Petersburg, Florida; and Atlanta, Georgia, each of which occupy the first, second, and third best positions. New York City's own celebration sat in the fifth position while our neighbor to the north, San Francisco, sat at Number 10. Los Angeles failed to make the list, likely due to how costly the event is, how quickly it often sells out, and the expense of nearby hotels.
The data, according to Orbitz account coordinator Kayla Frauenheim, was created after Orbitz saw hotel searches for Pride weekends have already increased in 2019 by more than double digits compared to last year.
"Almost 75 percent of Pride travelers said that knowing whether or not a place is LGBTQ+ friendly impacts their decision to travel there," Frauenheim said. "That's significant and lends toward the idea that Pride cities, especially cities with relatively new Pride histories, need to be aware that simple policy changes can also create economic benefits."
The history of Pride in Long Beach is one that is both rich and rather frightening to look back on: The cavalry of LGBTQ-ers marching down Ocean Boulevard didn't just magically appear out of nowhere—and the initial stages of the festival were created in times when pro-gay agendas were often maligned by most politicians.
In fact, after the first parade in 1984 is when those who were agitated by queer life decided to fight the gay community on Long Beach Pride. Seeking approval the second parade and festival, founders Vanessa Romain, Marilyn Barlow, Bob Crow and Judith Doyle were met with the vitriol of a homophobic City Council. Then-councilmembers Warren Harwood and Edd Tuttle along with former mayors Eunice Sato and Ernie Kell were outspoken opponents of the festival, not to mention critics of LGBTQ rights in general. Harwood explicitly stated at Council that he "didn't want a buncha queers in the trees."
Then-City Manager John Dever joined the anti-queer coalition, attempting to stifle the celebration to one day and requesting the group provide millions in an insurance policy. Sans proper permits and safety, Boom Boom and crew still walked down Ocean Boulevard, some sporting bulletproof vests for fear that the hateful's hate might become more tangible.
Brian Addison is a columnist and editor for the Long Beach Post. Reach him at [email protected] or on social media at Facebook, Twitter, Instagram, and LinkedIn.
Support our journalism.
It's been one year since the Long Beach Post began asking you, our readers, to contribute to keeping local journalism alive in the city.
Thousands have contributed over the past year giving an average contribution of $12.39 a month.
Please consider what the news and information you get every day from the Post means to you, and start a recurring monthly contribution now. READ MORE.