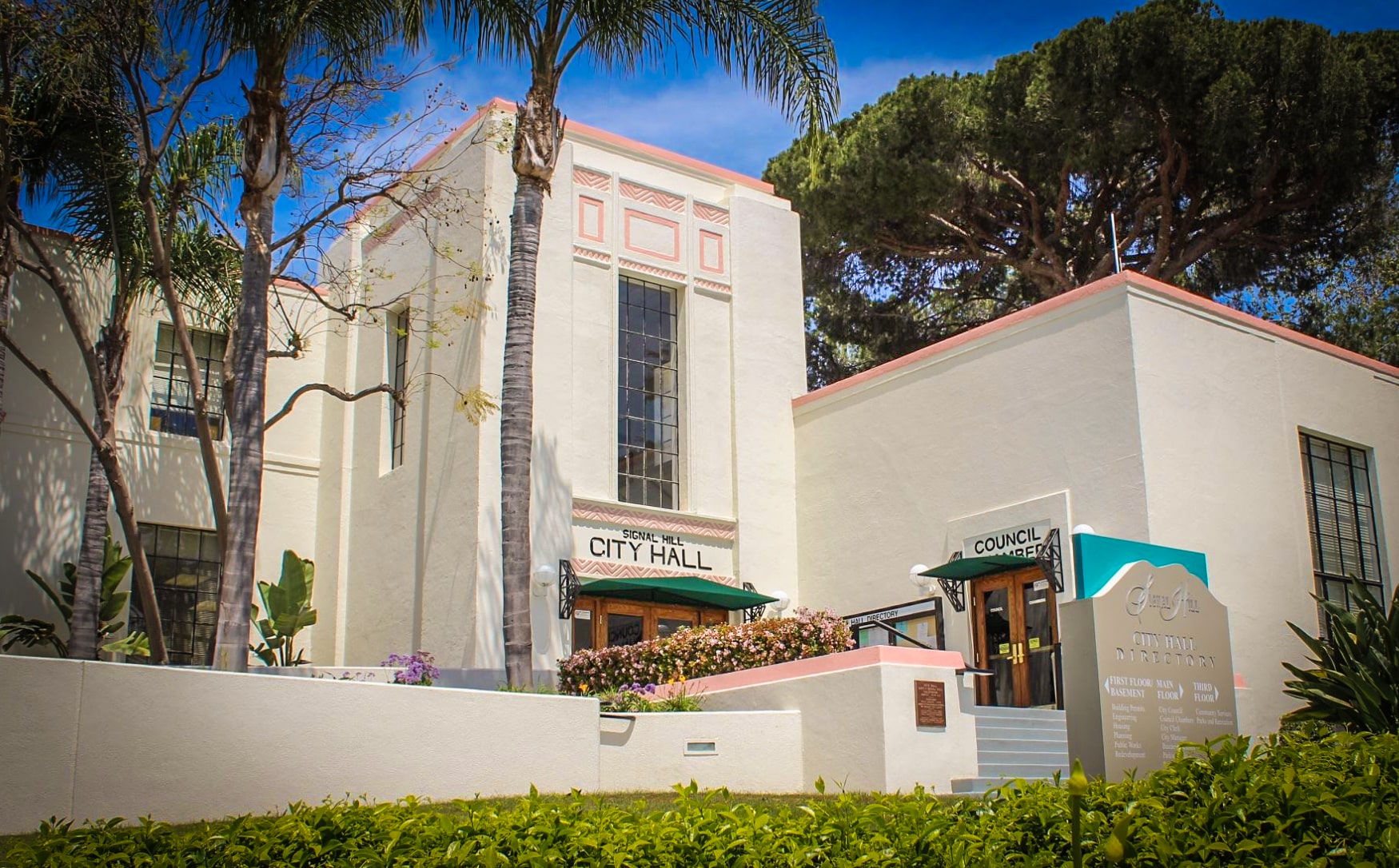 Despite having openly gay councilmembers and mayors—like Larry Forester, who was not only one of the state's first openly HIV-positive politicians but whose name is also on the wall of fame at Harvey Milk Park in Long Beach—Signal Hill has never flown the Pride flag.
Until now.
Councilmember Keir Jones, recent elected, successfully passed his first agenda item: To fly the Pride flag over Signal Hill's City Hall in honor of Harvey Milk Day as well as recognizing the presence of LGBTQ leaders over the past 27 years including Forester, former Mayor Mike Noll, former Councilmember Ellen Ward, City Treasurer Larry Blunden and Jones himself. The motion also ensures that the flying of the Pride flag will occur every third week of May until the end of June each year.
Jones noted in a press release that the flag will not only lift up the LGBTQ community in and around Signal Hill but also boost the city's score on within Human Rights Campaign's Municipal Equality Index.
Signal Hill will now join several cities including Long Beach, Anaheim, Fullerton and West Hollywood that have taken opportunities to showcase support for the LGBTQ community by raising the rainbow flag at their respective City Halls and declaring June as LGBTQ Pride Month.
Long Beach first flew the Pride flag back in 2013.
Brian Addison is a columnist and editor for the Long Beach Post. Reach him at [email protected] or on social media at Facebook, Twitter, Instagram, and LinkedIn.
Support our journalism.
It's been one year since the Long Beach Post began asking you, our readers, to contribute to keeping local journalism alive in the city.
Thousands have contributed over the past year giving an average contribution of $12.39 a month.
Please consider what the news and information you get every day from the Post means to you, and start a recurring monthly contribution now. READ MORE.