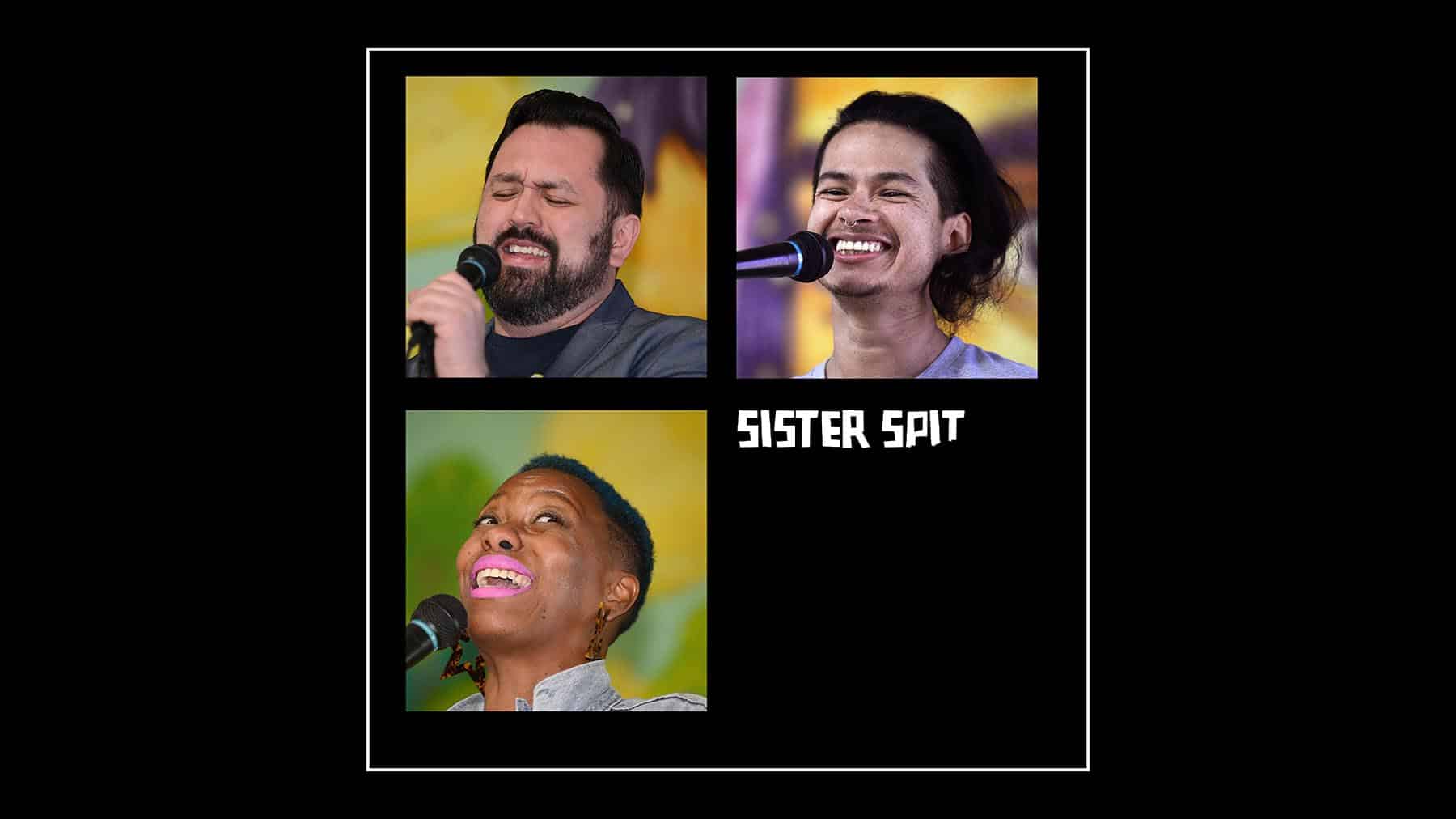 When Sister Spit emcee Imani Sims introduced Baruch Porras Hernandez, she did so with a caveat.  Baruch had spent much of that day in a Kaiser ER and would be performing that night under the heavy influence of morphine.
"But he's here and queer and a ready to delight you," Sims said.
If Hernandez tells you that he doesn't remember much of the evening, you can assure him that he kicked butt. Literally. His posterior jokes drew belly laughs from the more than 250 people who attended the Sister Spit spoken word showcase at the Icehouse on Saturday evening.
Sister Spit is a touring queer spoken word company. They were hosted by the LGBTQ Center of Long Beach.
"Sister Spit's annual stop is hands down one of the most creative, innovative and acclaimed LGBTQ arts events in Long Beach," said The Center's executive director, Porter Gilberg.
As to what caused Baruch's medical detour, he figured it had something to do with his addiction to donuts.
Cristy C. Road gave a rousing performance when she paid homage to Queen and got the audience involved with a "We Will Rock You" stomp to one of her songs.
Imani Sims later performed the most provocative set, highlighted by a narrative between a therapist and "Patricia", which is Sims' nickname for her southern region.
Not that naughty part nicknames are that unusual, some very powerful folks have given monikers to their business parts: Warren G. Harding referred to his "member of congress" as Jerry and though his name was "Johnson", LBJ's White House diaries make references to entertaining Oval Office guests with his friend "Jumbo."
Sims postulated as to what would be an appropriate nickname for the current Commander in Chief's man part.
"It should be something orange to match his hair," Sims said. "Maybe Lil' Cheeto? But definitely not of the flaming hot variety."
She paused as her face lit up when she came up with a better sobriquet.  "For someone as delusional as he is, I think an excellent name would be Dong Quixote!"
Support our journalism.
It's been one year since the Long Beach Post began asking you, our readers, to contribute to keeping local journalism alive in the city.
Thousands have contributed over the past year giving an average contribution of $12.39 a month.
Please consider what the news and information you get every day from the Post means to you, and start a recurring monthly contribution now. READ MORE.