President-elect Obama noted in his first press conference that the selection of a dog had generated the most hits on his Web site, and we've been finding daily it on the news.

Obama said that a major factor in pet selection would be the effect of the dog on his older daughter's allergies. Everyone's weighed in, from breeders offering free dogs to animal-rights organizations who begged the new First Family to adopt from a shelter.

The comment the president-elect made about purebreds being his best bet because shelter animals are mainly mixed breeds raised a few hackles from animal advocates and rescuers. On the Channel 2 News, L.A.'s Animal Services Department's general manager, Ed Boks, showed two canine brothers who looked like poodle mixes—shelter personnel had named Obama and Barack. Boks said that this would be a perfect time to raise awareness of the number of purebreds and mixes that people can adopt from shelters and thus avoid pet stores who get their dogs from puppy mills (and we have a few such stores in Long Beach).

Saturday's L.A. Times revealed that a rescue or shelter dog is now mandatory in the selection (the man does listen!). Even with this in place, the Obamas will be hard-pressed to select just one from the many so-called hypoallergenic breeds and mixes available at shelters and rescues; so many of them have been dumped or abandoned by thoughtless people. The Long Beach Animal Care Center Pet Gallery houses many Obamadoptable animals as well, and so do rescues.

"All our dogs are shelter overflow so don't tell us that all shelter dogs are 'mutts like us,'" said Jennifer Cloake, advisory board member of Hearts for Hounds (HFH). "Hell, let's get all the rescues to drive [to the White House] with a carload and set up on their lawn. They can pick all they want."

With all the animals that the First Family now has to choose from, they can only select one. Now, those of who want a dog forever to walk down Main Street have the opportunity to take up the cause and adopt a rescue animal, hypoallergenic or not. Dr. Peter Ihrke, chief of veterinary dermatology at The American College of Veterinary Dermatology at UC Davis, advised us that allergic reactions come not from shed fur but from surface dead skin cells on dogs with skin diseases, and that care should be taken to frequently bathe and treat a dog who may have such an affliction. Our featured rescue groups, HFH and Animal Match Rescue Team (AMRT) address all known medical problems, and new adoptive families are entitled to a free veterinary check with HFH's selected veterinarian within the first two weeks of adoption. You can also purchase health insurance; Judy has had good experience with PetFirst Healthcare.

Dr. Melissa Bain, assistant professor of veterinary behavior and education at UC Davis says that the most important thing is to choose a pet that fits in with a lifestyle—in this case, well socialized and well mannered (important when they show the press around the hot spots on the lawn), able to be trained to keep in step with the Secret Service and stay off the Lincoln bed, and good with kids and their friends. Bain says that there are a lot of mixes, mutts and breeds that fit this description. We found several breeds with American in their name. We liked the Kerry blue, but—wrong election year. Maybe an Afghan-retriever would at least fit in with policy—and there's one in a rescue on petfinder.com (click here).

We asked Cloake to send us a selection of candidates that the Obamas might choose. If you wannabe like the Obamas but don't want to look at a family pet as if it were election memorabilia and send it back to storage when the election elation is over, here's an opportunity to be the First Family—the first real family—to a wonderful new member. Are we shamelessly capitalizing on the election to promote our own agenda? You bet your fuzzy butts we are!

Jennifer Cloake contributed to this article.




How many puppies would it take to cover the White House lawn?

"Do I gotta pay taxes now?"—Sprout, 2-year-old male Brussels griffon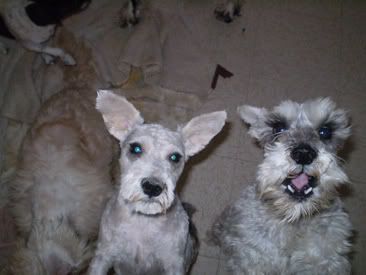 "A man I'm proud to call my friend. A man who will be the next president of the United States...."

"My fellow Americans—shelter dogs rule!"—Barringer, 18-month-old male cockapoo

"Obama made it to the White House, and so can I."— Muffin, a 4-month-old Maltese-Shih Tzu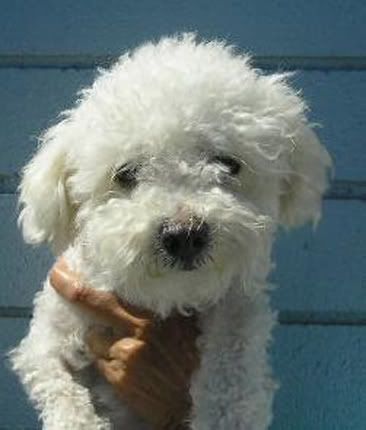 "Yes we can!" Male poodle-malt Timmy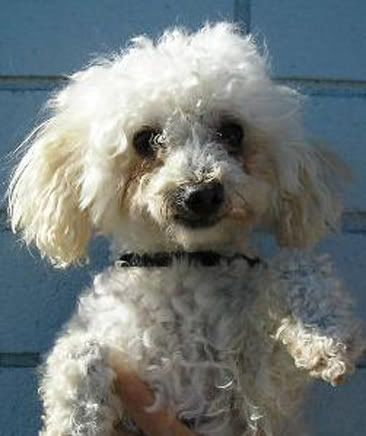 "Hey, Mr. Prez-Elect—how about funding a veterinary-care health plan?"—Snowball, 2-year-old male Malti-poo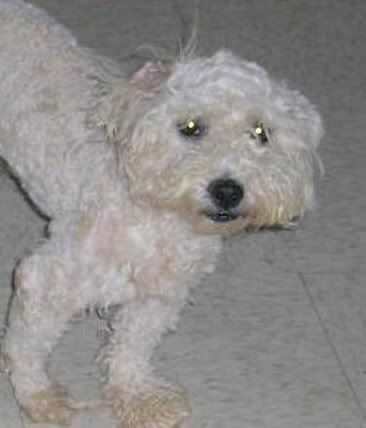 Vote for the überdog—male poodle mix Chandler