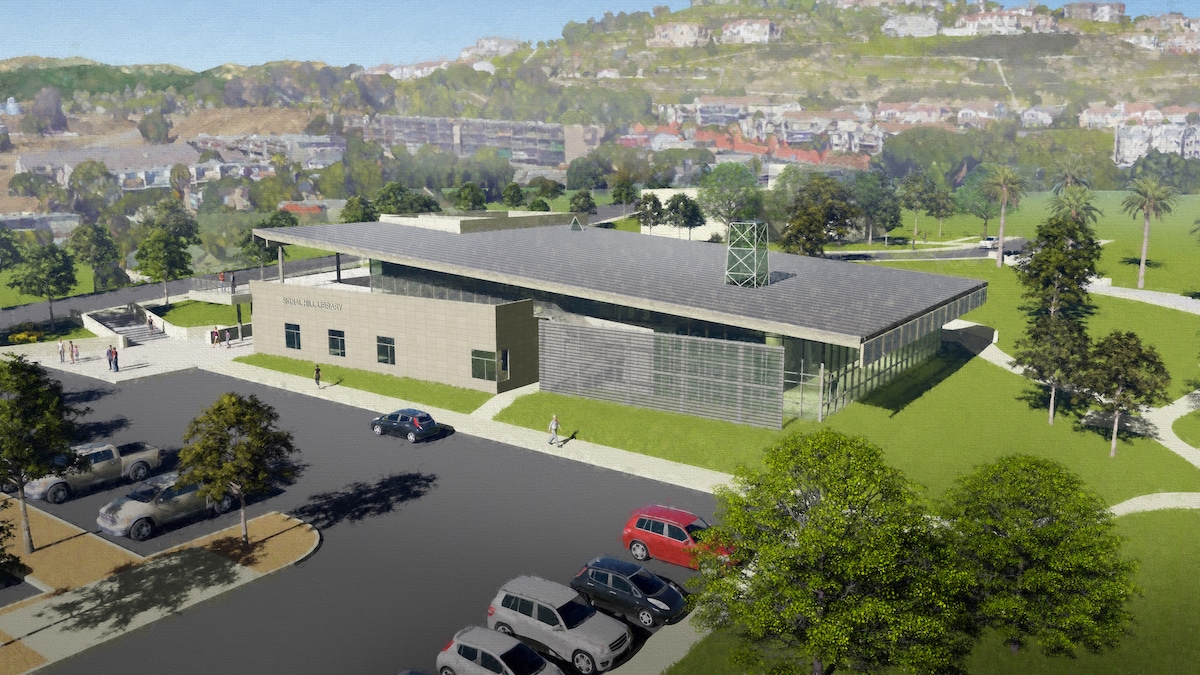 Artists invited to submit outdoor art proposals for new Signal Hill library
Artists have until Thursday, May 30 to submit proposals to design, produce and install a five-panel art piece that will go outside the City of Signal Hill's new library, expected to open this summer. The artist selected will be paid up to $50,000 to implement the project which will begin in late summer or early fall this year.
"We want artists to get creative with their application and think beyond the oil history," said Cristina Bond, City of Signal Hill spokesperson. "The art can be any five elements or aspects of Signal Hill, either historic or present."
The piece can be in a variety of mediums, including tile, mosaic, mural, wood or mixed media, Bond added. Each of the five panels will be 4-feet-by-4-feet in size. The artwork will be attached to a concrete retaining wall in the library's outdoor patio.
An art selection committee will review and discuss the selected artist's proposal with the artist, a concept drawing will be presented to the city's Parks and Recs Commission in mid-June with a final concept presented to city staff in late July.
"The $50,000 has to cover the entire cost of the project—material, installation, everything," Bond said. "We understand that this budget may not work for all art forms and mediums for some artists, but that is what we have to work with."
The Signal Hill Historical Society is funding the community art project.
The old library, which was originally built as a firehouse in the '30s, did not have any art or outdoor elements; Bond said Signal Hill now generally tries to incorporate public art into their parks and facilities. The new structure is part of a gateway including city hall, community and youth centers, and an amphitheater, as well as Spud field.
Artists can find more information and submit their proposals via the "Bids" tab on the City of Signal Hill's website here; submissions are due Thursday, May 30 by 4 p.m.
Asia Morris is a Long Beach native covering arts and culture for the Long Beach Post. You can reach her @hugelandmass on Twitter and Instagram and at [email protected].
Support our journalism.
It's been one year since the Long Beach Post began asking you, our readers, to contribute to keeping local journalism alive in the city.
Thousands have contributed over the past year giving an average contribution of $12.39 a month.
Please consider what the news and information you get every day from the Post means to you, and start a recurring monthly contribution now. READ MORE.