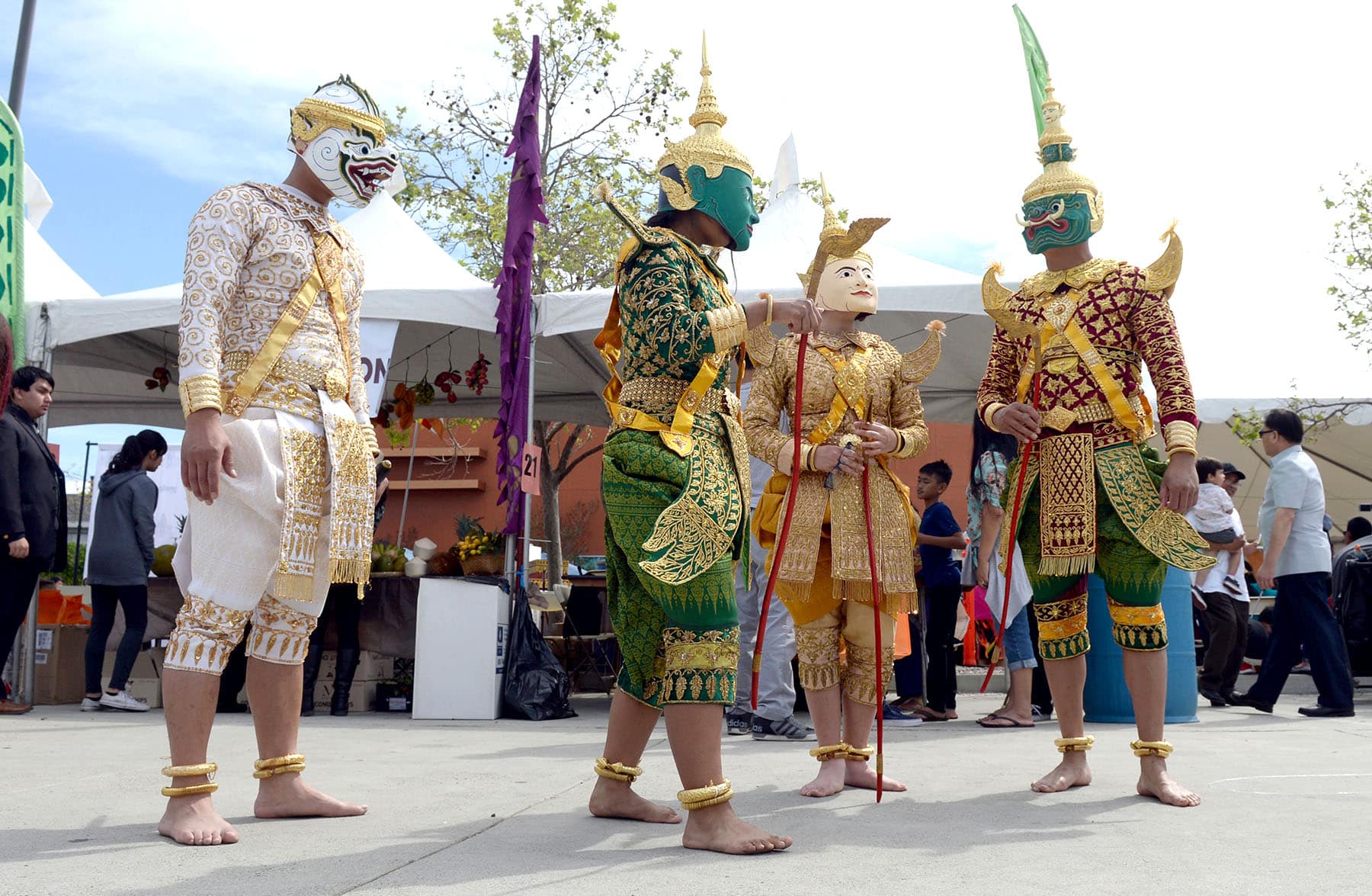 IN PICTURES: Eat, drink and classical dance at the 11th Annual Cambodia Town Culture Festival
The 11th Annual Cambodian New Year Celebration on Sunday featured classical and popular dance performances, food and demonstrations of various forms of art.
This is the year of the pig.
Among the arts and cultural exhibits on display were Cambodian costuming, drawing, shadow puppets, music, musical instruments, textiles, dressmaking, weddings, gardening, and cooking. The event at Mark Twain Public Library was free and open to the public.
Video by Stephen Carr.
Free news isn't cheap.
We believe that everyone should have access to important local news, for free.
However, it costs money to keep a local news organization like this one—independently owned and operated here in Long Beach, without the backing of any national corporation—alive.
If independent local news is important to you, please consider supporting us with a monthly or one-time contribution. Read more.