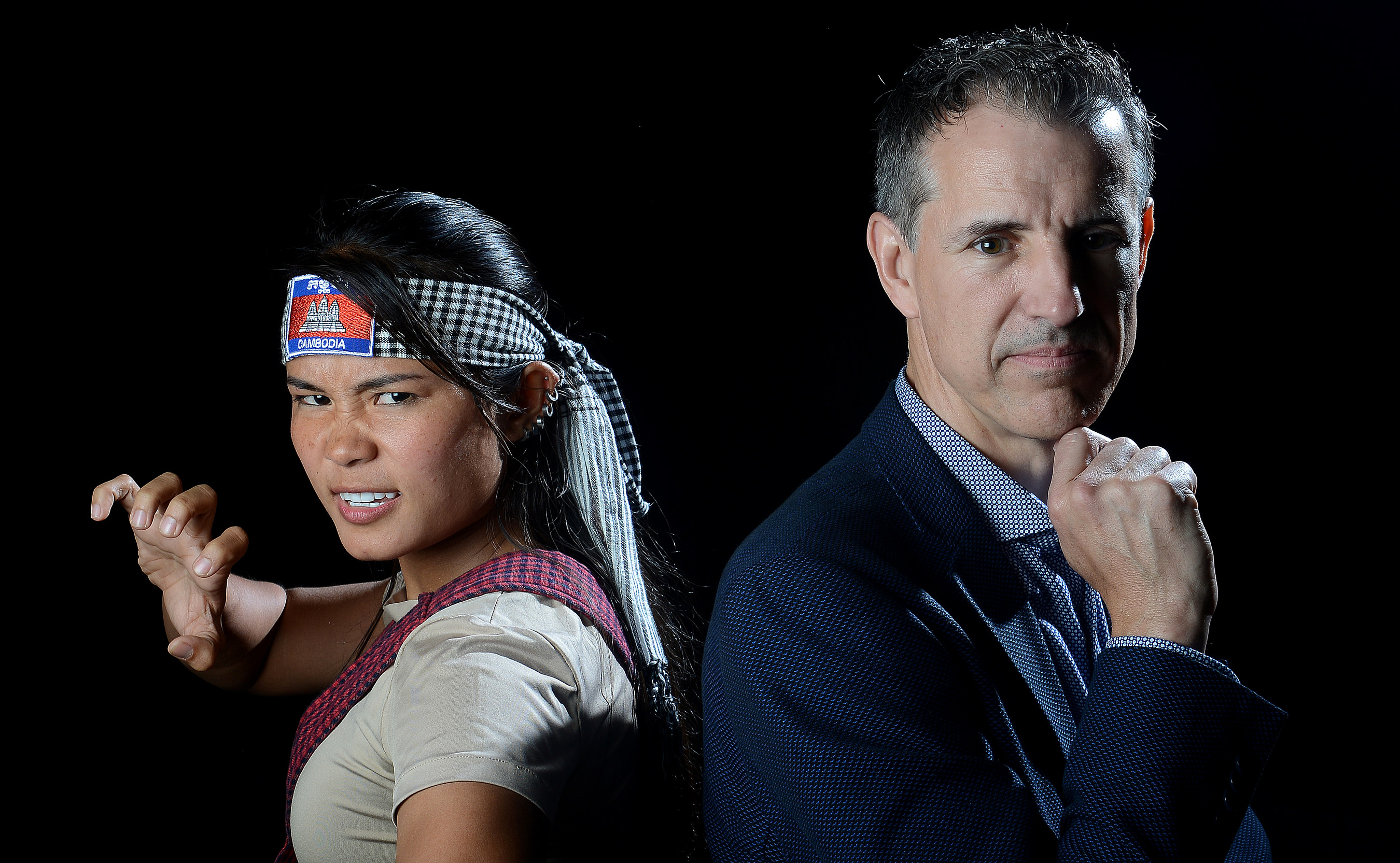 The martial art of Bokator can be simultaneously balletic and brutal. The world's most well-known female Bokator fighter is Tharoth "Little Frog" Sam. She looks angelic and lithe—she tips the scales at less than 120 pounds—but if you're pitted against her in the MMA octagon do not underestimate this woman.
"I am a badass," Sam said.
Tharoth is one of the main subjects in the documentary "Surviving Bokator," which screened at the Khmer Arts Academy on Saturday.
The "Little Frog" accompanied the film's director Mark Bochsler at the screening.
The documentary focuses on Cambodian grandmaster San Kim Sean's efforts to revive Bokator by teaching the discipline to young students like Tharoth Sam. (She got the "Little Frog" sobriquet from her love for a Cambodian amphibian delicacy.)
"When I researched places to show the movie I found out that Long Beach is an epicenter for Cambodian immigrants in the U.S.," Bochsler said.
Bochsler followed San Kim Sean for more than five years. The grandmaster successfully taught local youth in Phnom Penh including Tharoth Sam, but he wanted to re-establish the art throughout all of Cambodia. Some of the living masters were nearly 90 years old, but their age wasn't the challenge. These men still held fears of the terrors of the Pol Pot regime.
The Little Frog is Cambodia's Bokator shining star—literally and figuratively. She's an MMA superstar and a movie star as well. She's been in eight movies including Angelina Jolie's historical thriller "First They Killed My Father."
"In Bokator you must fight with your head," she said.
And despite her size, she won't deny that she has the heart of Muhammad Ali.
"I can float like a butterfly and sting like a bee," she said.
"But I can also jump like a frog."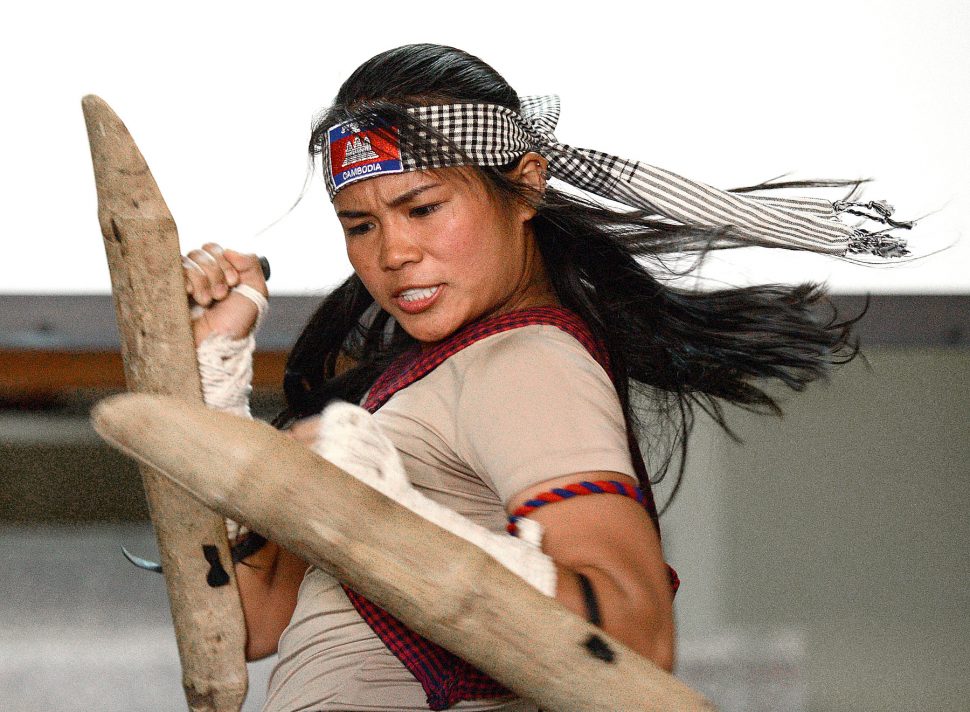 Tharoth "Little Frog" Sam, one of the stars of the documentary "Surviving Bokator," demonstrates the martial art after the film's screening at the Khmer Arts Academy in Long Beach on Saturday, June 8, 2019. Photo by Bill Alkofer.
Support our journalism.
It's been one year since the Long Beach Post began asking you, our readers, to contribute to keeping local journalism alive in the city.
Thousands have contributed over the past year giving an average contribution of $12.39 a month.
Please consider what the news and information you get every day from the Post means to you, and start a recurring monthly contribution now. READ MORE.