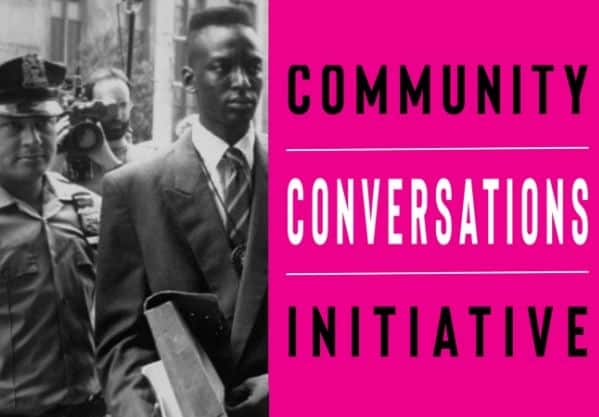 Long Beach Opera will tackle race, equity and justice during a series of community talks starting Saturday
Long Beach Opera is complementing its 40th anniversary season centered on justice with a series of community conversations focusing on race, equity and justice beginning this Saturday.
The five-event series is scheduled to take place over the next five months and will feature multiple organizations, artists and community leaders.
The opera company says it believes that discussions inspired by art should extend beyond a theater lobby.
"By gathering together artists, thinkers and community leaders, we are hoping that the public can walk away from these Community Conversations with new ideas and a deeper understanding of our world, and at the same time be able to have a better appreciation of the operas themselves," said the opera company's Executive Director Jennifer Rivera.
The Community Conversations, which is funded by a Knight Foundation grant, is meant to align with the opera's 2019 season theme of justice and its programming, which includes:
In the Penal Colony (April 25-May 5) based on the Kafka short story of an uncivilized world order and the dawn of a humane justice system.
The Central Park Five (June 15, 22, 23) based on the true story of five black and Latino teens unjustly convicted of a crime in 1989 only to be exonerated 13 years later through DNA evidence.
The Community Conversations Initiative will also include three youth programs but those will not be open to the public.
The first public event, titled "Dismantling Racism as a Community," will be led by Long Beach Opera's manager of education and engagement and self-proclaimed Blacktivist Derrell Acon who is also the project director of the Community Conversations Initiative.
He will be joined by Sabrina Sanders, director of student affairs projects and initiatives at Cal State University Office of the Chancellor, who will serve as moderator and panelists Senay Kenfe, a local activist, community organizer Audrena Redmond, nonprofit leader Paula Wood and Katie Balderas of the city's Office of Equity.
The event will take place at 2 p.m. on Saturday, Feb. 9, at the Michelle Obama Neighborhood Library, 5870 Atlantic Ave.
The next Community Conversations are:
"Equity and Diversity in the Arts" at 3 p.m. on Sunday, March 10, at the Museum of Latin American Art, 628 Alamitos Ave.
"Life Beyond Prison" at 6 p.m. on Tuesday, April 30, at the CSULB Studio Theater, corner of 7th Street and East Campus Drive.
"Guilty Until Proven Innocent" at 3 p.m. on Saturday, May 25, at Long Beach City College, Dyer Hall, 4901 E. Carson St.
"Black Lives, the Arts, and Mattering" at 6 p.m. on Thursday, June 6, at Council Chambers, 333 W. Ocean Blvd.
All conversations are free and will be live-streamed on Facebook. To RSVP and read more about conversation participants click here.
Stephanie Rivera covers immigration and the north, west and central parts of Long Beach. Reach her at [email protected] or on Twitter at @StephRivera88.
Support our journalism.
It's been one year since the Long Beach Post began asking you, our readers, to contribute to keeping local journalism alive in the city.
Thousands have contributed over the past year giving an average contribution of $12.39 a month.
Please consider what the news and information you get every day from the Post means to you, and start a recurring monthly contribution now. READ MORE.