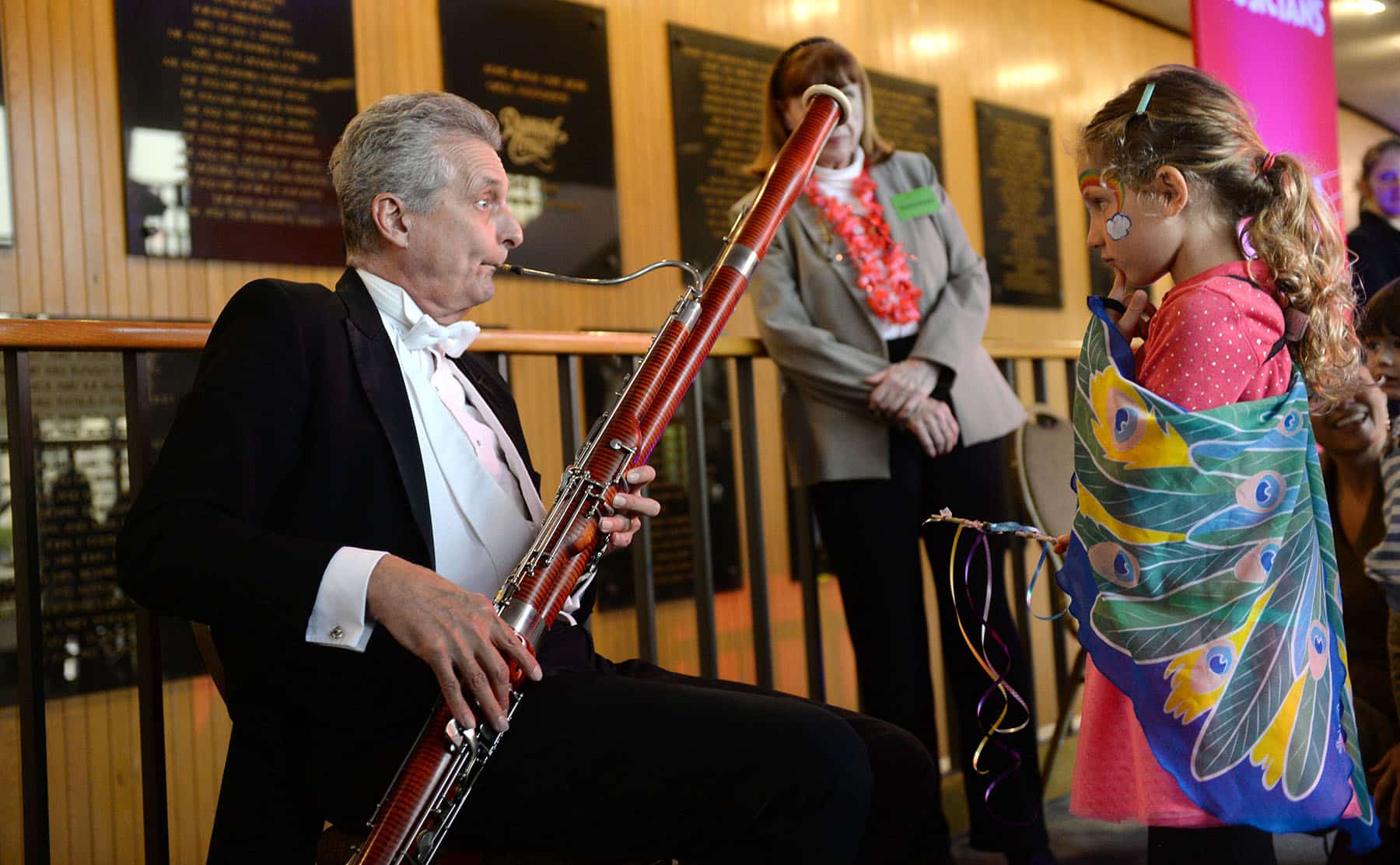 Long Beach Symphony flies away with second annual family concert
Rain storms Saturday afternoon couldn't keep an estimated crowd of 3,000 children and families from attending the Long Beach Symphony's second annual family concert at the Terrace Theater, sponsored by the Earl B. and Loraine H. Miller Foundation.
With an aerial theme of "Up! Up! And Away!" the concert featured a full symphonic performance celebrating things that fly: from bumblebees to birds, kites to magic carpets, dragons to aliens, and superheroes to starships.
Saturday's family concert followed seperate student-focused performances by the Symphony earlier in the week. As part of the Toyota Youth Concert Series, 12,000 fourth and fifth grade students from Long Beach Unified School District and several Wilmington schools visited the Long Beach Performing Arts Center on Thursday and Friday to experience a live performance by the orchestra.
The Symphony's 2018-19 season continues through June.
Support our journalism.
It's been one year since the Long Beach Post began asking you, our readers, to contribute to keeping local journalism alive in the city.
Thousands have contributed over the past year giving an average contribution of $12.39 a month.
Please consider what the news and information you get every day from the Post means to you, and start a recurring monthly contribution now. READ MORE.