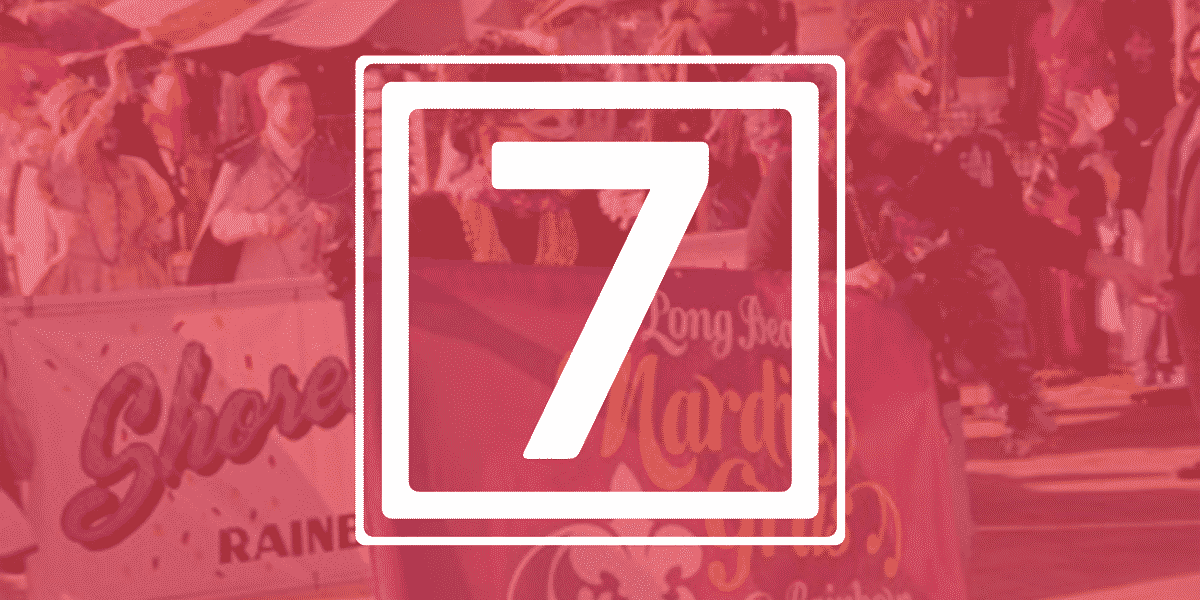 Aside from my annual purchase of cookies from Girl Scouts standing outside a local market, I have very little contact with cults. Sure, I've been told at dinner parties that I, as a Roman Catholic, am already a member of a cult, but this doesn't upset me since, one, I'm many times told this by other Catholics and, two, I know that I am called to listen to such things with an open heart and ears in order to gather as much information and personal data as possible to pass along to officials of the regional Swiss Guard Re-Education Center.
And then I came to work at the Long Beach Post. I was not here long before I started to notice the signs. The knowing glances followed by hearty/maniacal laughter; the enforced donning of drab clothing (matching sweatshirts), the forced marches (Christmas parades) the constant discussion and consumption of coffee and baked goods, the latter usually made by either Lindsey Dobruck, wife of breaking news editor Jeremiah Dobruck (yes, this thing runs deep) or managing editor Melissa Evans, who both create their "treats" with a generous helping of love and, I assume, psychotropic drugs. (Mind-numbingly delicious!)
Still, I didn't see it. Who does? Back me up, Patty Hearst. Then, a couple of weeks ago, in this column, I wrote a couple of things about my dear friend and Zumba consultant, Asia Morris, that may have been considered, if one stood on your head and looked at it a certain way, as critical. I may have intimated that Asia could not be trusted, had a homicidal streak where living things were concerned and had come to work hungover.
Almost immediately, I was set upon by every member of the staff/coven. They said I pursued easy targets, i.e. heavy drinking journalists, and called my writing cliched as if it was the first time I had heard that. Fat chance! Leading the charge was the person I have come to identify as leader of all of this: Dennis Dean.
As is the case with these types of situations, they have a formal title for him, Director (of operations), and he does in fact, run nearly every aspect of the paper from his Bat Cave-like cubicle at the back of the office, a hidden, disembodied voice directing what people do or don't do with the kind of authority one associates with the Wizard of Oz, if the Wizard had really magnificent hair. Spectacularly magnificent. Jesus's scalp should be so lucky.
Anyway, Dean was the leader in saying that my column was proof I had "phoned it in" or words to that effect. Being a professional, he kept his criticisms in-house, in that, when I read Dean's comments on Twitter, I was sitting in-(my)-house.
It wasn't long before he and my dear friend Asia were huddled together, giggling as they spoke in their incomprehensible Twins Language, I could only make out such guttural utterances as "hack" and "what a hack" followed by howls as I walked by. I have no doubt that they are plotting my demise, much like Asia has to lo, so many plants.
The point is, if I happen to pop up somewhere, my body clad in nothing but a Long Beach Post sweatshirt and coffee cake crumbs… Follow the hair!
AVENGE ME! FOLLOW THE HAIR!
But first, have fun this weekend…
THURSDAY
The wonderful Art Theatre is presenting a delicious cinematic smorgasbord today, starting at 12:30 p.m. with the presentation of all the animated short films nominated for the 2019 Academy Awards. What follows is presentations of two similarly nominated films in the categories of documentary shorts and live action shorts. The evening is topped off with an 8:45 p.m. showing of Peter Jackson's ground-breaking documentary "The Shall Not Grow Old" which, through interviews and the amazing restoration and coloring of archival films, manages to lend blood and breath to a conflict often overlooked or ignored because of the blurry images of fast-walking, cartoonish soldiers we've seen on grainy films.
The Art Theatre is located at 2025 E 4th St. For more information click here.
FRIDAY
The 73rd annual Fred Hall Show at Long Beach Convention Center is one of the world's largest sports fishing shows, while also managing to be California's largest boat show and is huge into international hunting and fishing travel. That's a lot of wetness. Consider that this enormous event features more fishing tackle manufacturer displays than any other show and that it features California's largest display of marine accessories, plus hundreds of fishing tackle booths as well as hundreds of international fishing and hunting travel booths, casting ponds, kayak demonstration rides, hunter- and angler-specific vehicles and free dive and SCUBA diving equipment. The show runs through Sunday.
Long Beach Convention Center is located at 300 E. Ocean Blvd. For more information or tickets, click here.
SATURDAY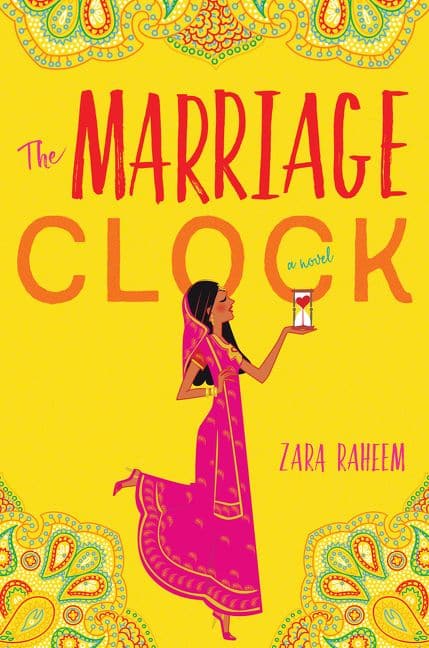 Literary Women was created in 1982 when two local women, Harriet Williams and Virginia Laddey, were appalled to discover the scarcity of women authors represented in the reading lists of local high schools. They created Literary Women to showcase female authors and have, in more than 35 years, attracted an impressive array of talent including Octavia Butler, Aimee Bender, Carolyn See and Barbara Kingsolver, to name a very, very few. This year's festival, which takes place at the Long Beach Convention Center, boasts Amy Bloom, author of "White Houses," Tayari Jones, author of "An American Marriage" and Attica Locke, author of "Bluebird Bluebird." While the festival is designed to make terrific writers available to their reading public, it is also there to encourage and recognize young writing talent. One of those being recognized at this year's festival is Zara Raheem, an MFA student at Cal State Long Beach, whose first novel "The Marriage Clock" will be published this summer.
Long Beach Convention Center is located at 300 E. Ocean Blvd. For more information click here.
The annual Long Beach Mardi Gras at Shoreline Village and Rainbow Harbor returns on Saturday, March 9. OK, yes, you may have caught on that this is a bit unusual given that Ash Wednesday was last Wednesday and Mardi Gras normally ends on the Fat Tuesday before that. Yes, actually this event was supposed to be the previous Saturday, March 2. But, as we are discovering, one of the most evil things about this evil, evil rain we've been having is that it really puts a crimp into one's ability to party. The Mardi Gras is one of the largest annual free events in the city, rife as it is with music, parades, novelty acts and beads, beads, beads! Everyone is welcome and participation is free, with the event benefitting the Long Beach Boy Scouts.
Long Beach Mardi Gras takes place at Shoreline Village located at 401-435 Shoreline Village Dr. with additional parking available at the Aquarium of the Pacific and The Pike. For more information click here.
The wildly interesting "Hello, Welcome" art show closes tonight after a very successful run at the Ice House. When the show opened in mid-January, it attracted more than 1,000 people and was hailed as the art event of the year. Featuring 13 large-scale murals by local and regional artists, the show seemed to not only embody an aesthetic but an energy and attitude: No spaces available for our art? Fine, we'll do it ourselves. This is your last chance to see the current murals and celebrate a beautiful season of the Hello Gang art before the walls are cleared for a new season! Sunrise. Sunset. Tickets are free, and you can also upgrade to a Hello Pass for $10 and receive an Ink and Drink Zine and three raffle tickets for Hello, Welcome artwork and merchandise.
The Ice House is located at 625 W. Anaheim St. For more information, click here.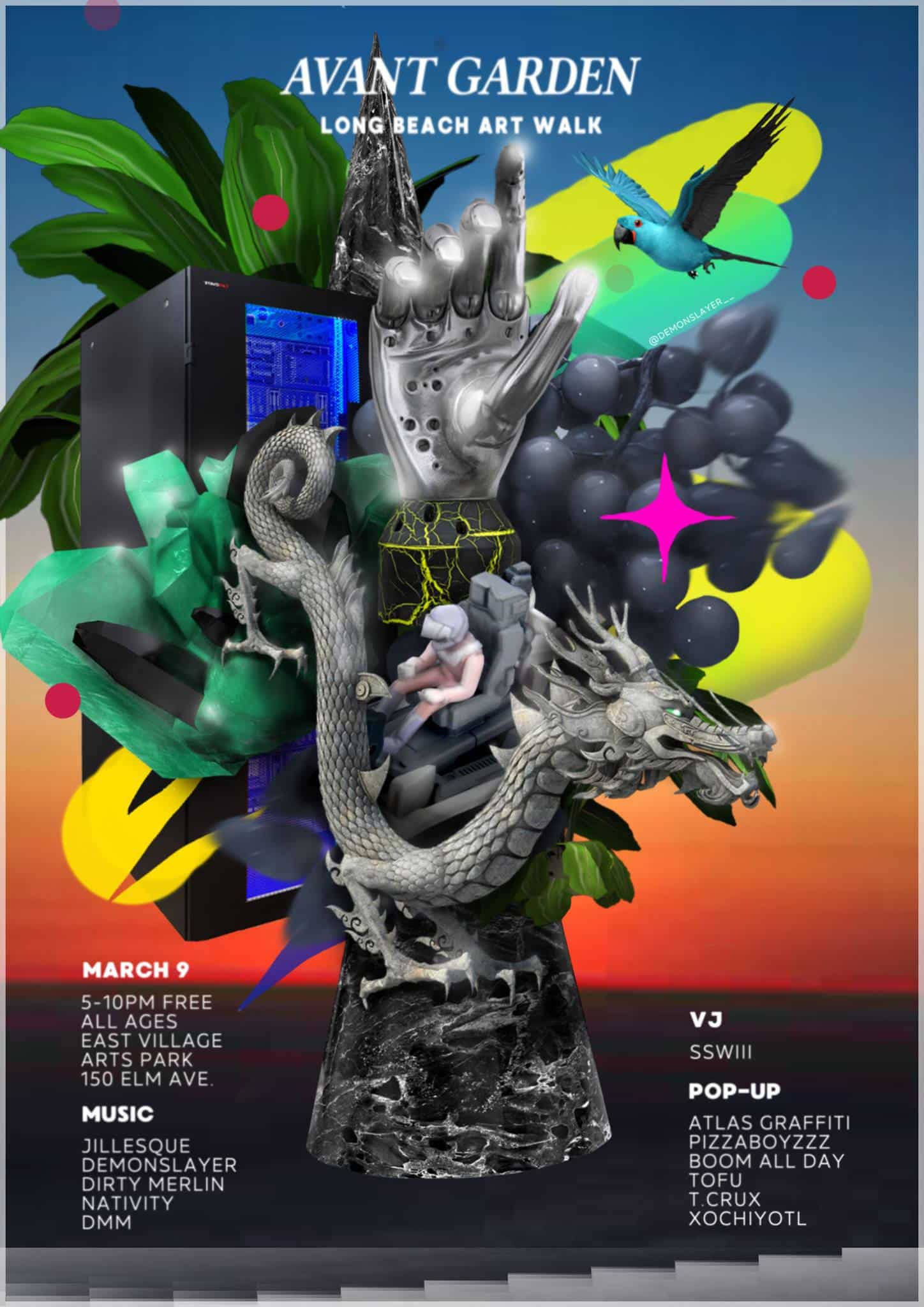 If you're looking for even more local energy, check out Avant Garden in the East Village Arts Park. Avant Garden, which runs from 5 to 10 p.m. is a kind of one-stop snapshot of all things currently happening in the local, developing scenes: music, arts, crafts, culture, and the bond that unifies them all. The evening will include live performances from rising artists, collectives and bands, live visual arts performances from new media (visual projection) and live painting. There will also be vendors of art-related, artist-created goods as well as DIY merchandise and space for independent publishing (zines, art books, stickers, paintings).
East Village Arts Park is located at 150 Elm Ave. For more information, click here.
SUNDAY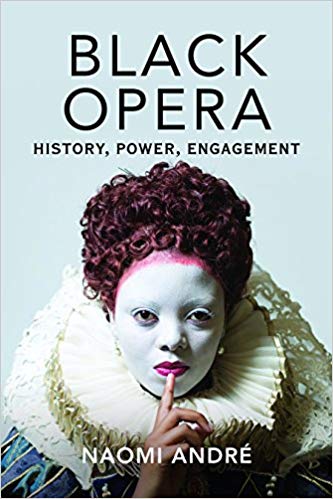 Long Beach Opera, whose present season is themed around social justice, will present the second in a series of community conversations, at the Museum of Latin American Art at 3 p.m. "Equity & Diversity in the Arts" and will be held in the museum's Viva Events Center featuring Dr. Naomi Andre, author of "Black Opera: History, Power, Engagement." Also on the panel will be operatic tenor Lawrence Brownlee.
The Museum of Latin American Art is located at 628 Alamitos Ave. For more information, click here.
Support our journalism.
It's been one year since the Long Beach Post began asking you, our readers, to contribute to keeping local journalism alive in the city.
Thousands have contributed over the past year giving an average contribution of $12.39 a month.
Please consider what the news and information you get every day from the Post means to you, and start a recurring monthly contribution now. READ MORE.