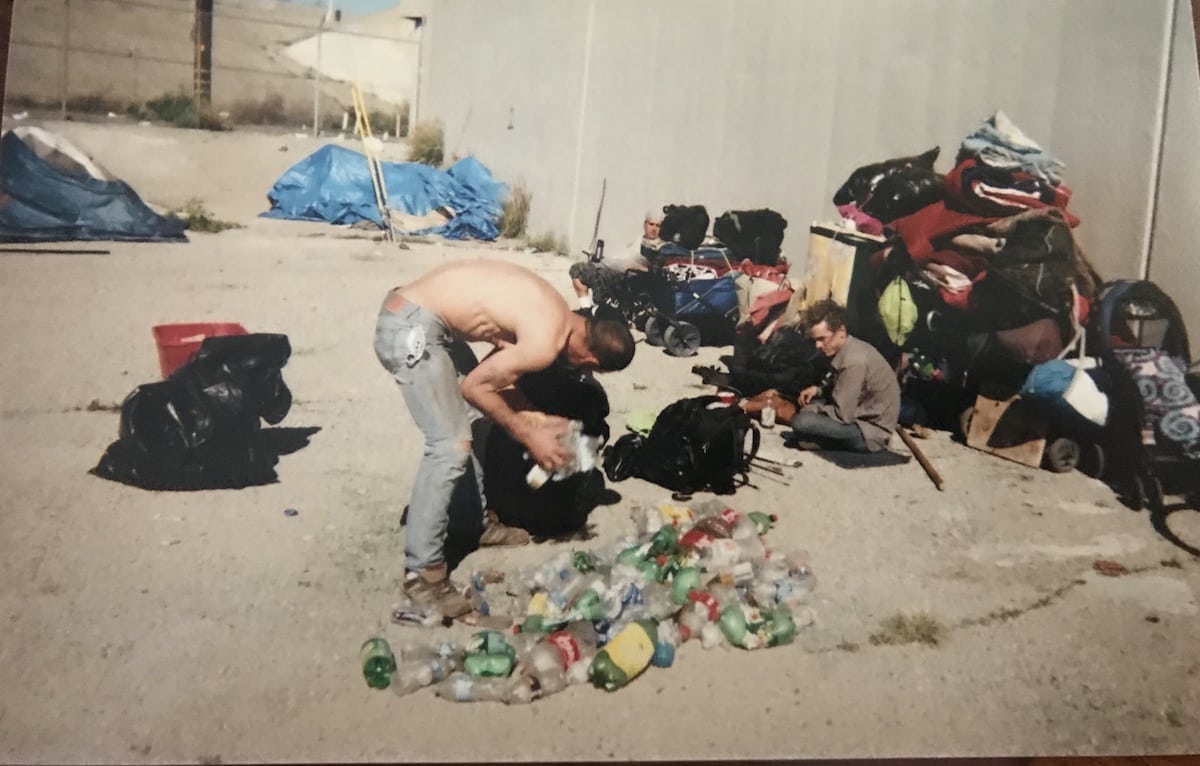 'World Through My Lens' challenges assumptions of what it's like to be homeless
Organizers of a photography show are hoping to challenge viewers' preconceived notions of what it's like to be homeless.
"The World Through My Lens," a project developed by four Masters of Social Work students at Cal State Long Beach, Hayley Iwig, Ibeth Chavez, Jennifer Guardado and Laura Cruz, opens tonight at Cultural Alliance of Long Beach and features photos taken by a group of people experiencing homelessness who were given disposable cameras to document their day-to-day lives.
The result: photos taken from a rarely seen perspective, of those living on the streets of Long Beach.
"This project has been humbling for me," Iwig said. "I am amazed by the way in which people experiencing homelessness welcomed us into their communities and shared their stories with us."
The students worked with a mental health services agency as well as a volunteer agency called Wrap the Kids, an organization founded and run by community members without homes who make blankets for children and others in need. Wrap the Kids founder Susanna Twaite connected the students to willing participants.
Chavez said the photos are a "raw and intimate window into the lives of our neighbors in Long Beach."
"We hope that [viewers] learn more about the people experiencing homelessness and that they are able to challenge their own preconceptions about what it means to be unhoused," Iwig said.
It's an opportunity for these individuals to tell their story through their own experiences as photographers and co-curators of the exhibit, said CALB spokesperson Efren Luna.
"The World Through My Lens" is free and takes place Friday 6 to 10 p.m. at Cultural Alliance of Long Beach. The entrance to the gallery is in the alley (Salana Court) behind 737 Pine Ave. Look for Suite B and a door marked with the organization's logo.
The show will be up for one night only, but Luna said he's trying to extend the show or bring it to other venues. Follow CALB on Facebook for updates here. The students created an Instagram to document the progress of "The World Through My Lens." Follow along @empowerlights.
Asia Morris is a Long Beach native covering arts and culture for the Long Beach Post. You can reach her @hugelandmass on Twitter and Instagram and at [email protected].
Free news isn't cheap.
We believe that everyone should have access to important local news, for free.
However, it costs money to keep a local news organization like this one—independently owned and operated here in Long Beach, without the backing of any national corporation—alive.
If independent local news is important to you, please consider supporting us with a monthly or one-time contribution. Read more.