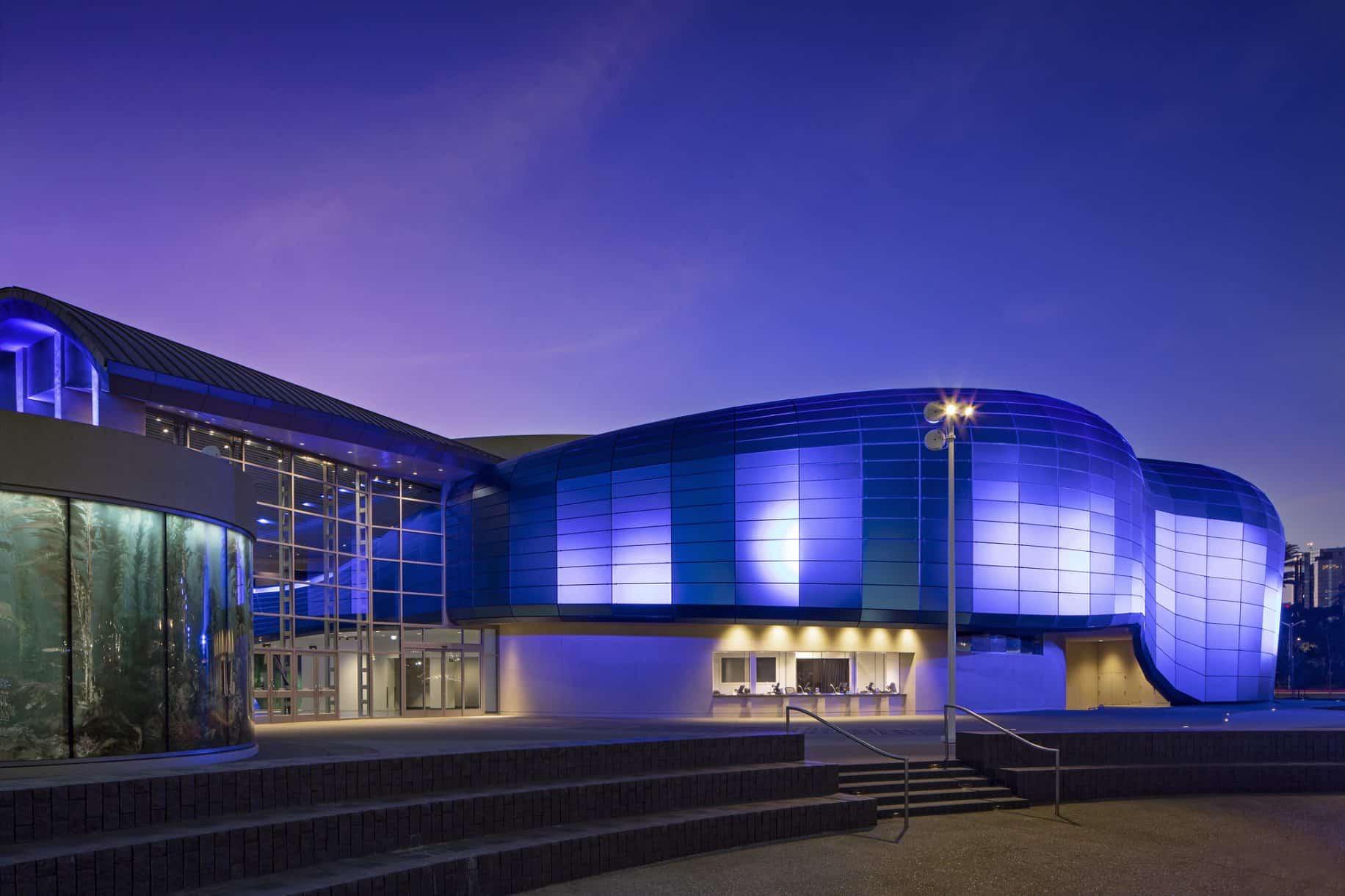 Aquarium offers an early glimpse into 'The Making of Pacific Visions' this Thursday
There's been a growing excitement around the opening of Pacific Visions, the Aquarium of the Pacific's first major expansion, which will be officially unveiled on Memorial Day weekend. This Thursday, however, the public will have an advance opportunity to experience the new wing and hear from the project architect, the exhibit and content creator, a scientific advisor, and the project director at a panel discussion led by the Aquarium's President and CEO Dr. Jerry Schubel.
The panel will take an in-depth look at the biomorphic design, bird-friendly glass façade, interactive game tables, art installation built with data collected from the world's ocean, original film with multi-sensory effects, the science informing next steps we all can take to make a new planet here on Earth, and more. Attendees will get a sneak peek at the Honda Pacific Visions Theater and view its new film during the free event in advance of Pacific Visions' public opening on May 24, 2019.
In addition to the Aquarium's president, the panel will include Duncan Ballash, president of EHDD, the architecture firm that designed the expansion; Joe Cortina, president of Cortina Productions, who produced the Pacific Visions film and interactive exhibition content; Peter Kareiva, director of the Institute of the Environment and Sustainability at UCLA, and a science advisor for Pacific Visions; and Fahria Qader, project director of Pacific Visions and architecture at the Aquarium of the Pacific.
The panel discussion will take place at the new, state-of-the-art, Honda Pacific Visions Theater (which is connected to the Aquarium of the Pacific, located at 100 Aquarium Way) on Thursday, May 16th from 7:00 p.m. to 9:00 p.m. Guests can reserve tickets online here or call (562) 590-3100. The discussion will also be streamed live and archived at aquariumofpacific.org.
Support our journalism.
It's been one year since the Long Beach Post began asking you, our readers, to contribute to keeping local journalism alive in the city.
Thousands have contributed over the past year giving an average contribution of $12.39 a month.
Please consider what the news and information you get every day from the Post means to you, and start a recurring monthly contribution now. READ MORE.