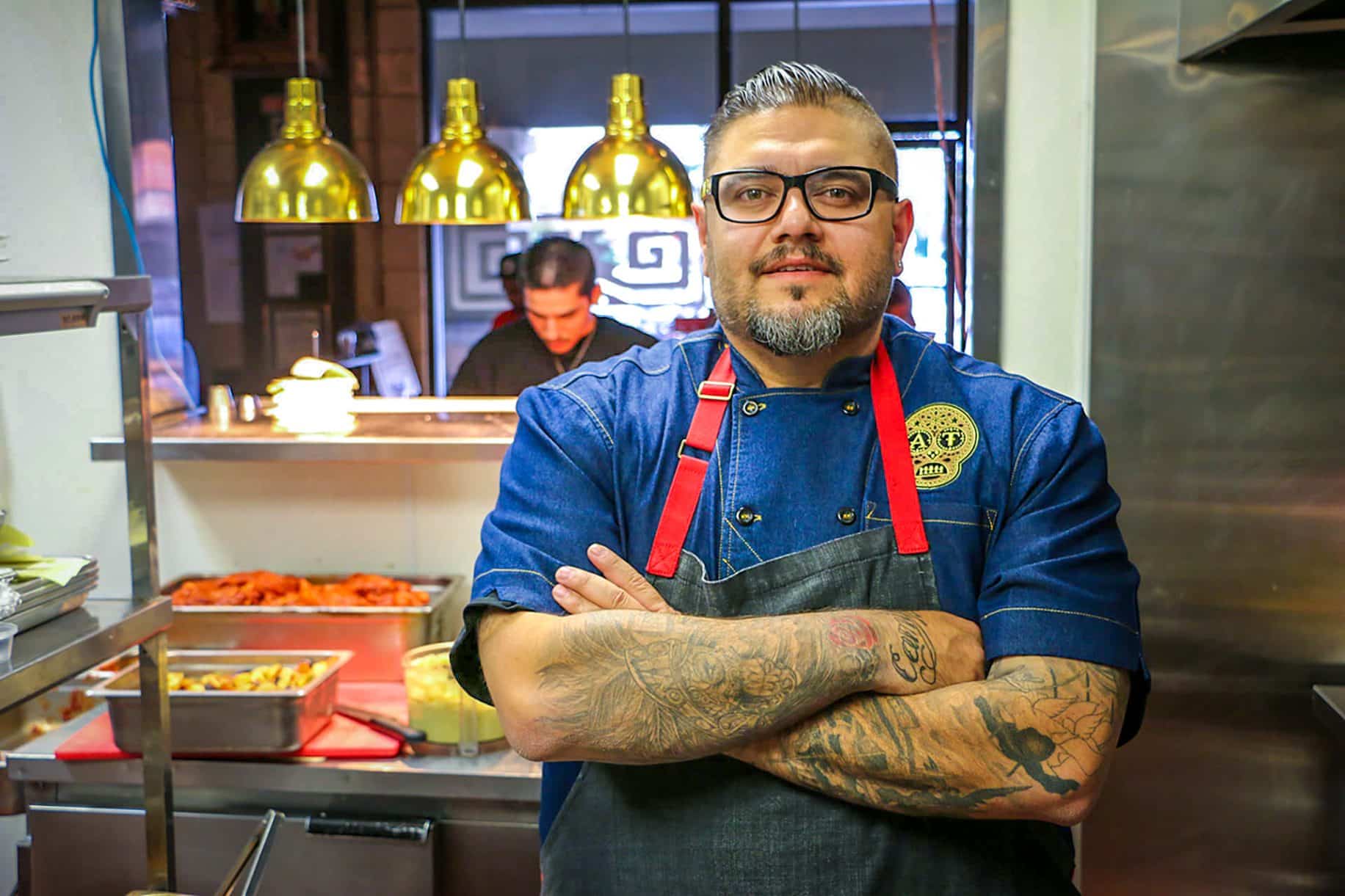 Chef Thomas Ortega and HiroNori Ramen recognized in Michelin Guide's 'Bib Gourmands'
Originally introduced in 1997, the Bib Gourmand category "highlights restaurants that serve high-quality meals which include two courses and a glass of wine or dessert for $40 or less," according to its New York Guide.
This year, the guide's new exploration of Southern California brought Long Beach more connected to the Michelin than ever: Chef Thomas Ortega, the man behind Playa Amor and Amorcito in Long Beach, was recognized in this category for his flagship Cerritos restaurant, Amor y Tacos. Meanwhile, the gentlemen behind HiroNori Craft Ramen, with its flagship location in Irvine and its other location in Bixby Knolls, were also recognized.
Speculation over whether Michelin visited any Long Beach restaurants—from Ellie's in Alamitos Beach to the aforementioned Playa Amor over on our easternmost edge—is running high and, at least for me, my hopes of that possibility have dropped a bit.
The glaring downer to this is that Ortega's flagship restaurant was chosen over his two, arguably better locations in Long Beach under this category. But this doesn't necessarily mean that they aren't saving something like Playa Amor (or other Long Beach restaurants) for their more formal rankings next week.
Either way, eat up, Long Beach—because the world might just be watching.
Brian Addison is a columnist and editor for the Long Beach Post. Reach him at [email protected] or on social media at Facebook, Twitter, Instagram, and LinkedIn.
Support our journalism.
It's been one year since the Long Beach Post began asking you, our readers, to contribute to keeping local journalism alive in the city.
Thousands have contributed over the past year giving an average contribution of $12.39 a month.
Please consider what the news and information you get every day from the Post means to you, and start a recurring monthly contribution now. READ MORE.