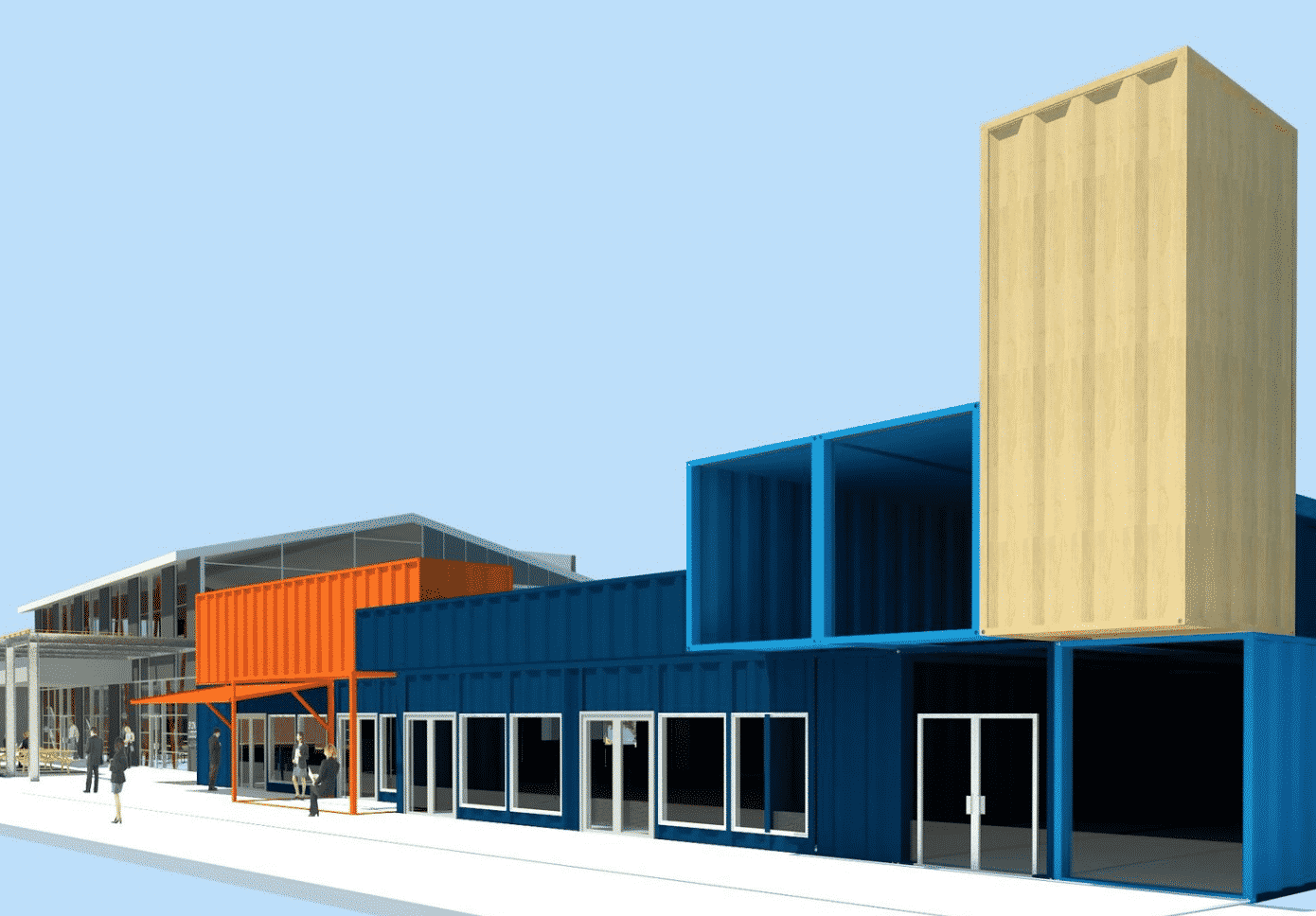 Long Beach Beer Lab, Tierra Mia join list of tenants in Northside development
Keeping up with his tradition of opening in spaces and places outside the usual suspects—like Downtown or Bixby Knolls—Levi Fried of the the Beer Lab announced that he will create a taproom in 19,000 square feet of commercial space known as The Uptown, a development at the southwest corner of Atlantic Avenue and Harding Street headed by Westland Real Estate Group.
Essentially, Fried is providing North Long Beach with its first dip into the independent brewing scene.
"Our Uptown development will house a satellite taproom for LBBL coming in the summer of 2019, which is one part of a larger expansion the brewery is undertaking both in manufacturing and retail," said Fried. "LBBL is dedicated to Long Beach and North Long Beach has been neglected from the artisan scene for too long. We would like to bring the entire Long Beach scene into the fold—it's in our name and a huge part of our mission."
Joining Fried will be Latin-inspired coffee masters Tierra Mia opening their second Long Beach location after taking over a former Taco Bell three years ago and seeing much success. Opening in Latino-centric neighborhoods like South Gate and Huntington Park, Tierra Mia has built a name for itself by simultaneously introducing third-wave coffee to communities while also deeply embracing Latino culture. Blended horchata meets espresso macchiatos.
In other words, it will fit right in to the coffee scene in North Long Beach, which saw its first independent coffee shop, Black Ring Coffee, open in 2017.
Also joining the Beer Lab and Tierra Mia will be slider burger chain BurgerIM, which opened its first Long Beach location in Downtown's The Streets development about two years ago.
The Uptown is not to be confused with the Uptown Commons, the northern counterpart development taking over an empty, two-acre lot at 6600 Atlantic Ave. in a design headed by Newport Beach-based firm Bickel Group Architecture. Nor is it connected with the North Long Beach development from the man behind Orange County's Anti-Mall, Shaheen Sadeghi.
Brian Addison is a columnist and editor for the Long Beach Post. Reach him at [email protected] or on social media at Facebook, Twitter, Instagram, and LinkedIn.
Support our journalism.
It's been one year since the Long Beach Post began asking you, our readers, to contribute to keeping local journalism alive in the city.
Thousands have contributed over the past year giving an average contribution of $12.39 a month.
Please consider what the news and information you get every day from the Post means to you, and start a recurring monthly contribution now. READ MORE.