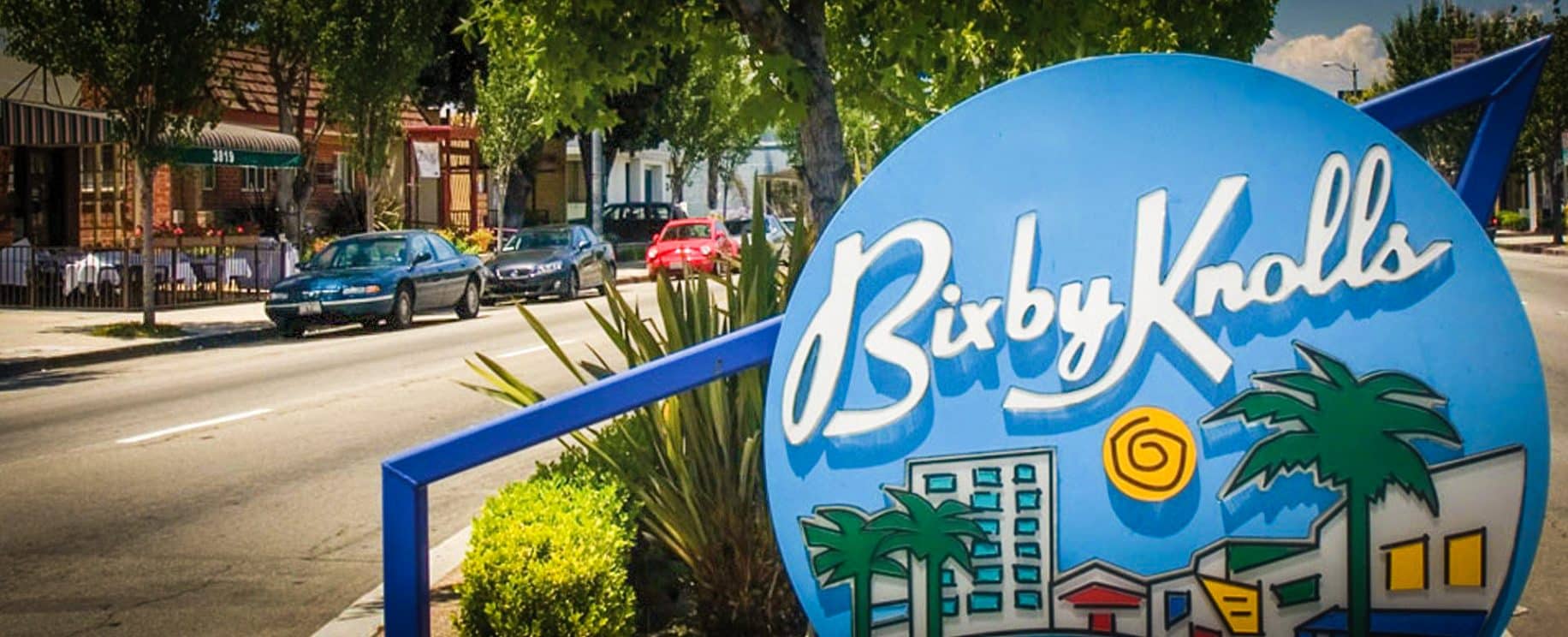 This monthly trolley will take you through Bixby Knolls in search of beer—and it's free
Beer came to Bixby. Beer saw the Knolls. Beer conquered and dubbed thee Brewery Knolls.
A new monthly trolley dubbed "Brewery Knolls" will kick off this Sunday, Feb. 17, to give its riders a safe ride in order to properly explore the definitively adorable neighborhood's definitively solid beer scene: From in-house breweries like (the vastly underrated) Liberation Brewing Co. and Ambitious Ales—opening this weekend, FYI—to gastropubs like Rasselbock and Dutch's Brewhouse.
The best part? It's entirely free—the ride; not the beer—and loops between places constantly from 1 p.m. to 4 p.m.
Ambitious Ales, Liberation Brewing Co. Are Set to Create a Long Beach Beer Heaven in Bixby Knolls
Blair Cohn, the head honcho of the Bixby Knolls Business Improvement Association, has long held a desire to better connect businesses in the area to both locals and outsiders. Think of it as a "Destination Bixby Knolls" marketing strategy that has doused the neighborhood in programming, from a literary society?? to Knights of the Round (Turn)Table. But this trolley idea hadn't really been drawn out until Dutch's Brewhouse first opened. That was followed by an onslaught of beer-centric businesses that eventually solidified—organically, no less—into the "Brewery Knolls Beer Trolley (and some wine)" concept.
"This is really a tribute to our local small business operators, many of whom live in the neighborhood and have chosen to invest here," Cohn said. "Take a bedroom community like Bixby Knolls, create events and monthly programs over time that connect the community to its business corridors and you get to see the fruits of the labors with more businesses opening up and putting a 'there, there.' This is a good first piece of an overall larger outreach for us."
And yes, that outreach includes oenophile riders, who will get to enjoy a pit stop at the Willmore Wine Bar on the tour as well as food lovers, where stops at joints like Lola's and Rasselbock are scheduled—the latter of which a vastly underrated spot that I need to do a better job of talking about: solid, thoroughly-German fare that allows one to escape the onslaught of heavily-hopped West Coast ales in favor of lagers and pilsners and trippels. Add onto this great food—the elk sausage is great—and a patio space that can accommodate beer drinkers with children and you have a hidden gem in the Long Beach food scene.
The full list includes:
Rasselbock
Lola's Mexican Cuisine
Dutch's Brewhouse
Stateside Crafts
EJ's Pub
The Knolls Restaurant
Ambitious Ales
Smog City at Steelcraft
Liberation Brewing Co.
Willmore Wine Bar
The ultimate hope, according to Cohn, is to attract folks from beyond the neighborhood and city as well as create more tours.
"The long-term goal is to draw from adjacent areas and bring more people to our corridors where people can go from place to place to try to the beers (and wine), but also get a tour of what's happening in Bixby Knolls," Cohn said. "Next, we can show off the ramen spots and other great eateries. After that it's the retailers. And then it's all the services that make up the district, and so on."
The Brewery Knolls trolley tour is Sunday, Feb. 17 from 1 p.m. to 4 p.m., beginning at Rasselbock, located at 4020 Atlantic Ave. The trolley tour will occur monthly thereafter. For more information, click here.
Brian Addison is a columnist and editor for the Long Beach Post. Reach him at [email protected] or on social media at Facebook, Twitter, Instagram, and LinkedIn.
Support our journalism.
It's been one year since the Long Beach Post began asking you, our readers, to contribute to keeping local journalism alive in the city.
Thousands have contributed over the past year giving an average contribution of $12.39 a month.
Please consider what the news and information you get every day from the Post means to you, and start a recurring monthly contribution now. READ MORE.