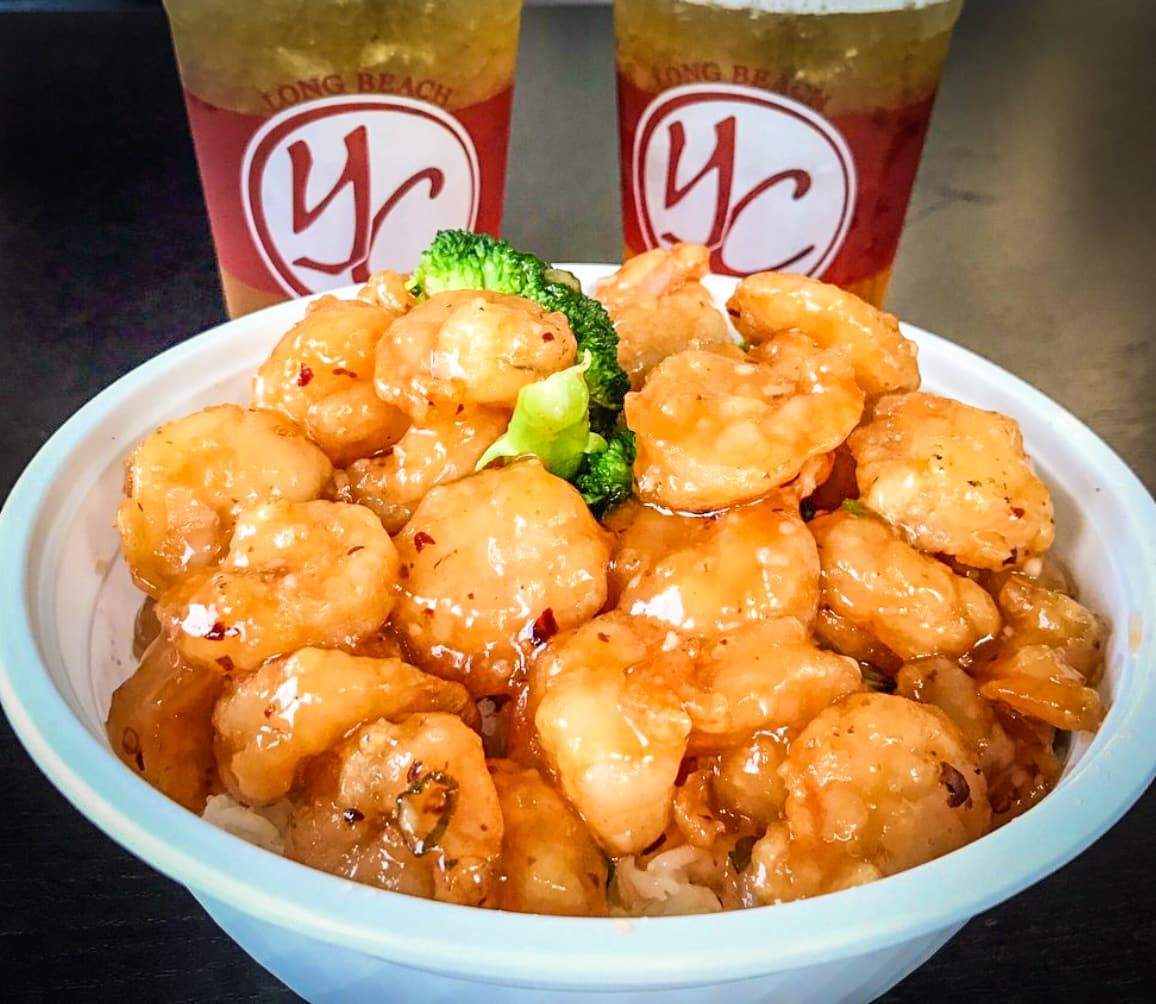 When it comes to Downtown L.A.'s Chinatown, there are few joints with the history (or popularity) that comes with its Yang Chow Restaurant—and now, owners have officially opened their newest location in East Long Beach.
Taking over the space at 2932 Clark Ave.—just south of the new Steady Brewing Co. taproom and longtime neighborhood favorite Baja Sonora—Yang Chow 2.0, as it is dubbed, the Yun family seeks to bring a slice of SoCal food history right to the streets of Long Beach.
The "2.0" makes sense when seeing the menu: Decidedly slimmer than the original location, it seems the second iteration of Yang Chow is focused on speed and simplicity.
Here, you won't find dishes like shrimp toast. (Long before avocado toast reigned supreme, Yang Chow was serving this spectacular, carby gem: Deep fried white bread, dusted with sesame, is topped with shrimp that is whipped to a creamy, mousse-like consistency, covered with water chestnuts, and paired with a sweet'n'sour sauce that created one of L.A.'s most perfect appetizers).
You will, however, find select bowls filled with other classics, including their spectacular Slippery Shrimp, the dish that truly put them on the map. Shrimp are dipped in a batter, redolent of garlic and vinegar and ginger, fried, and tossed in a sauce that is both inimitable and addictive. (For vegetarians and vegans, they offer Slippery Tofu as well.)
You can also score Szechuan beef, sweet and sour pork, Kung Pao chicken, and more.
The larger points are two: For one, Long Beach finally has some decent Chinese-American fare. Secondly, and more beautifully, for the first time in decades, an immigrant family has finally pushed out of its Chinatown borders and into other markets—a feat that should be celebrated given their rich history.
Throughout the 1960s, a plethora of Chinese and Chinese-American families opened up restaurants in the heart of Chinatown, flooding Angeleno senses with the world, flavors, smells, and styles of China's key cuisines: Szechuan, Hunan, Cantonese, Shandong, and more. The Yun Family was no stranger to this scene, having opened the Lotus Garden—a business endeavor that was not fortunate enough to see the success that Yang Chow, opening in 1977, saw and continues to see.
Within a short period, Yang Chow stood out as clear fan favorite, driven by its dedication to Szechuan cuisine that was, at the time, unparalleled.
Yang Chow 2.0 is located at 2932 Clark Ave.
Brian Addison is a columnist and editor for the Long Beach Post. Reach him at [email protected] or on social media at Facebook, Twitter, Instagram, and LinkedIn.
Support our journalism.
It's been one year since the Long Beach Post began asking you, our readers, to contribute to keeping local journalism alive in the city.
Thousands have contributed over the past year giving an average contribution of $12.39 a month.
Please consider what the news and information you get every day from the Post means to you, and start a recurring monthly contribution now. READ MORE.