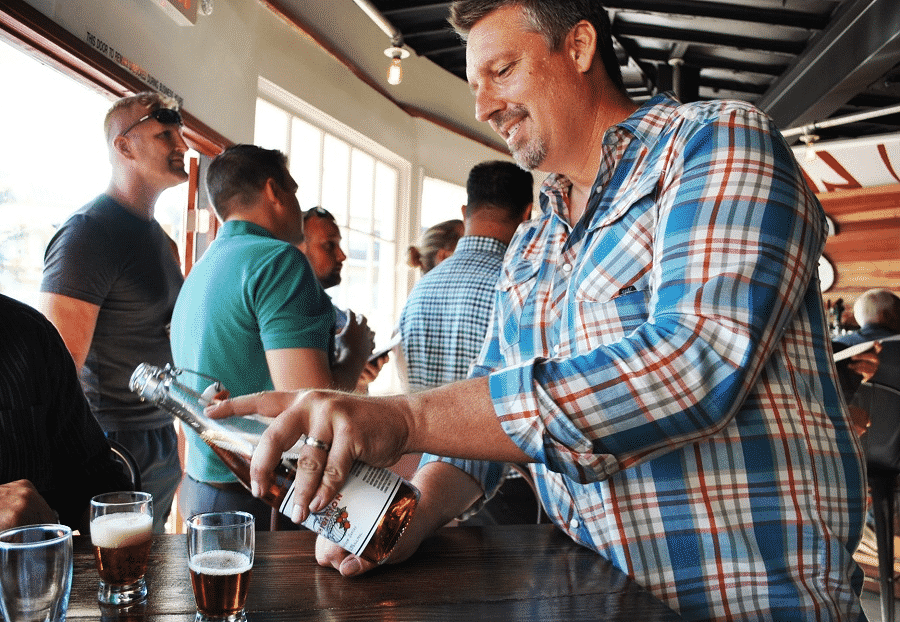 Announced in a letter to their patrons, owners Brenda and Otto Radtke said they hope to go out in style, offering $5 pours of cider and mead tonight, March 11, and tomorrow, March 12, until the last drop is served.
"We're selling the business as a choice to enhance our long-term well-being," the letter read. "It's time for us to spend more time together, have kids and see our friends and relatives more often."
Before Great Society, a cider house was a rarity in this area: Outside of Carson's Honest Abe's tiny taste room, the nearest would be off the 101 just south of Thousand Oaks for 101 Cider or, along the same route, at Atascadero for Bristol Cider House—and even then, these establishments are cideries that only serve their own ciders. In fact, before Great Society, it would take a trek to San Francisco's Upcider to find a pub solely dedicated to serving the best cider around—and that is precisely why husband-and-wife team were ahead of their time when they took over the former Peppercorner restaurant at the northeast corner of Broadway and Atlantic Avenue.
"To our family and friends," they wrote, "get out the cheese and crackers, we'll be visiting you soon and seeing what we missed the past three years."
While it would have been quite the easy crawl to have Long Beach's first cidery, Ficklewood, a couple blocks down from Long Beach's first cider house, at least Great Society proved a point: Cider has, in many ways, grown up—at least for American audiences. An English staple, especially in the West Country, cider's base is quite simple: take the juice of any apple—historically, it's been the cider apple, hence its name—and ferment to give it alcohol. And while many think of cider as super sweet concoctions like Angry Bird or maybe the common Strongbow, the Radktes were (and still are) intent on introducing the sophisticated, culinary side of cider to the SoCal masses.
"The great thing about the craft beer explosion is that it is really communally driven," Otto told me when they opened. "It's experimental and dynamic—and cider is in the same place craft beer was a decade ago. I want to share that with people because, honestly, I think they'll love it. Cider is this really fascinating alternative to beer."
Cheers.
Great Society was located at 601 E. Broadway.
Brian Addison is a columnist and editor for the Long Beach Post. Reach him at [email protected] on social media at Facebook, Twitter, Instagram, and LinkedIn.
Support our journalism.
It's been one year since the Long Beach Post began asking you, our readers, to contribute to keeping local journalism alive in the city.
Thousands have contributed over the past year giving an average contribution of $12.39 a month.
Please consider what the news and information you get every day from the Post means to you, and start a recurring monthly contribution now. READ MORE.