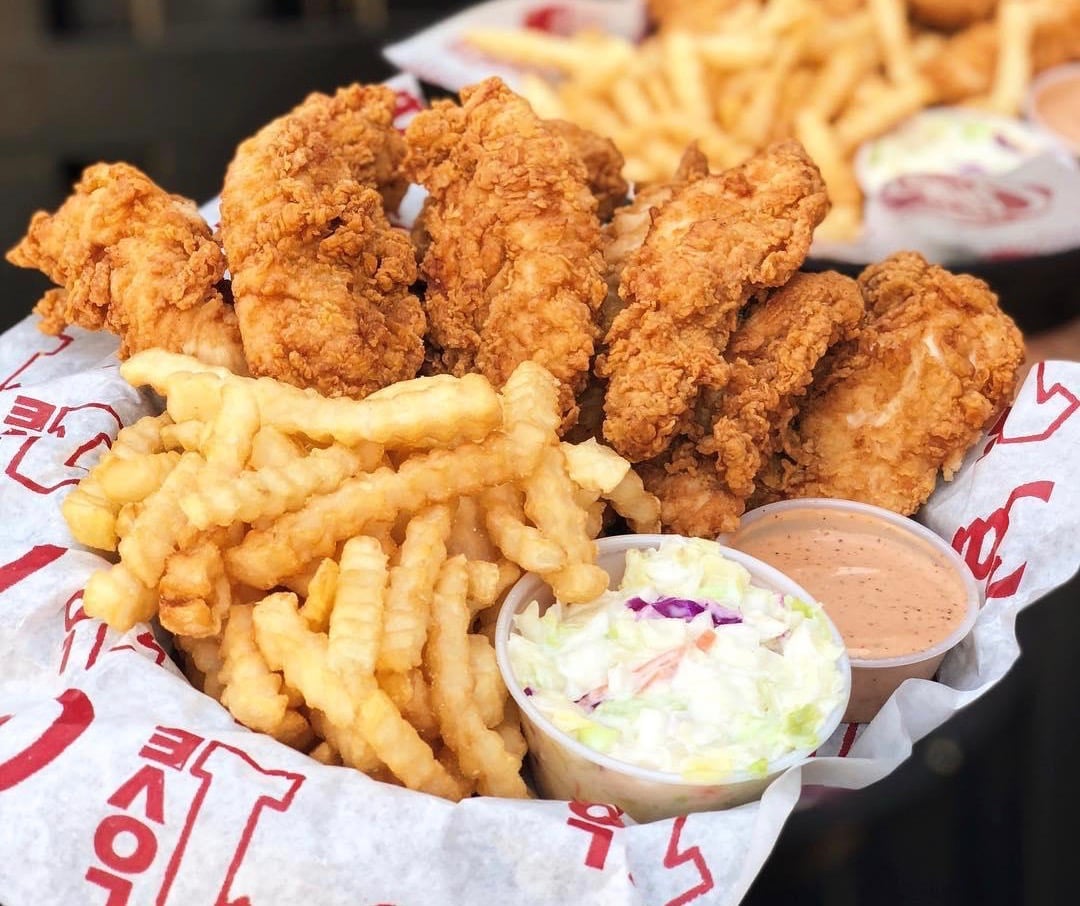 Louisiana-based fried chicken finger chain, Raising Cane's, will be moving into the southeast corner of Atherton Street and Outer Circle across the street from Chick-fil-A, Fourth District Council Member Daryl Supernaw announced in his Friday newsletter.
Known for its minimal menu, the fast food restaurant's main draw is fried chicken fingers, where the other options are mostly sides—coleslaw, Texas toast, crinkle-cut fries and a chicken finger sandwich—meant to complement the hand-battered meal.
Raising Cane's also makes daily a secret-recipe Cane's sauce and offers fresh-squeezed lemonade and freshly brewed sweet tea.
Founded by Todd Graves in 1996, Raising Cane's boasts more than 420 restaurants worldwide with its first Long Beach location one of nine new businesses opened or opening east of the Traffic Circle, something Supernaw called a "remarkable retail renaissance".
The closest Raising Cane's to Long Beach is in Lakewood (known to have long lines), with locations in Downey and La Habra.
Asia Morris is a Long Beach native covering arts and culture for the Long Beach Post. You can reach her @hugelandmass on Twitter and Instagram and at [email protected].
Free news isn't cheap.
We believe that everyone should have access to important local news, for free.
However, it costs money to keep a local news organization like this one—independently owned and operated here in Long Beach, without the backing of any national corporation—alive.
If independent local news is important to you, please consider supporting us with a monthly or one-time contribution. Read more.