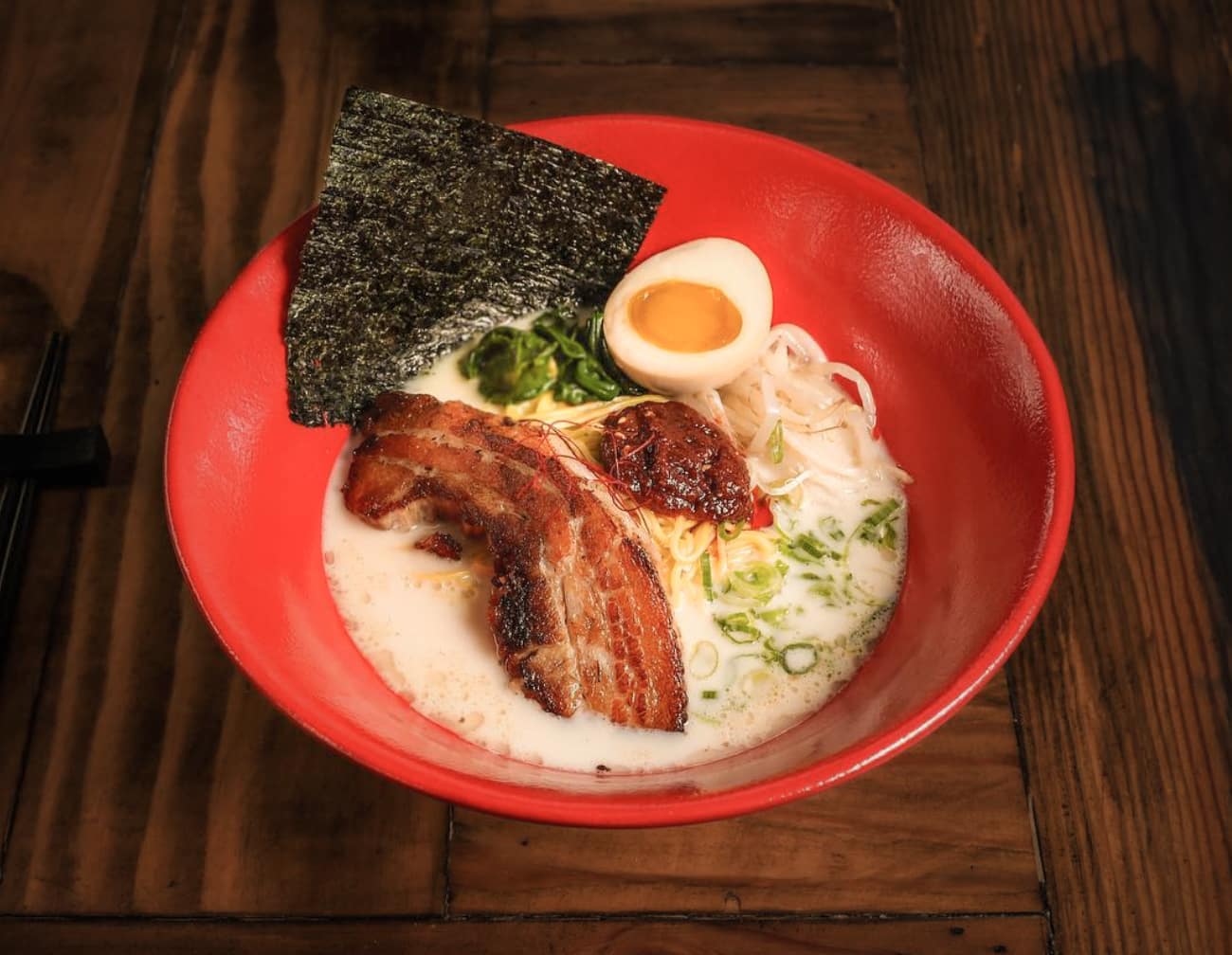 Let's be clear here: This is not a review nor a recommendation, rather it is about a very smart pivot by the owner of the restaurant space at 1035 E. Fourth St.
When Sid Soffer initially took over the space, he flung the doors open to welcome folks to 1035 Thai Place. Remember? Probably not, since the decision proved ill-fated: with Star of Siam, Thai Silk, Blue Heaven, Thai District, Naree Thai, and Bai'plu all within a 1.5-mile radius, it wasn't long before the pricey Thai Place was no more.
Enter Jounetsu Ramen.
Following the abrupt closure of Mr. Makoto (which served mediocre ramen at best), Jounetsu's soft opening—which happened after a very quick turnover by its owners that spanned less than three months—is a welcomed addition to the Fourth Street scene.
For $11 to $12 a bowl, Jounetsu serves up a multitude of different ramens: Shoyu, which is Asahikawa-style ramen with a soy-based broth that can you can make vegan or meaty; Miso, which is Sapporo ramen based out of the Hokkaido region of Japan; classic Hakata-style, with its rich tonkotsu, Korabuto pork-based broth; and a vegetable ramen. This comes with small selections of rolls, rice bowls, and appetizers.
For now, Jounetsu Ramen is continuing its soft opening, looking to sneak in as a part of the neighborhood once they have their wheels well-greased. Until then, I am sure the revelers of Fourth will find this place a happy addition to their noodle offerings.
Brian Addison is a columnist and editor for the Long Beach Post. Reach him at [email protected] or on social media at Facebook, Twitter, Instagram, and LinkedIn.
Free news isn't cheap.
We believe that everyone should have access to important local news, for free.
However, it costs money to keep a local news organization like this one—independently owned and operated here in Long Beach, without the backing of any national corporation—alive.
If independent local news is important to you, please consider supporting us with a monthly or one-time contribution. Read more.