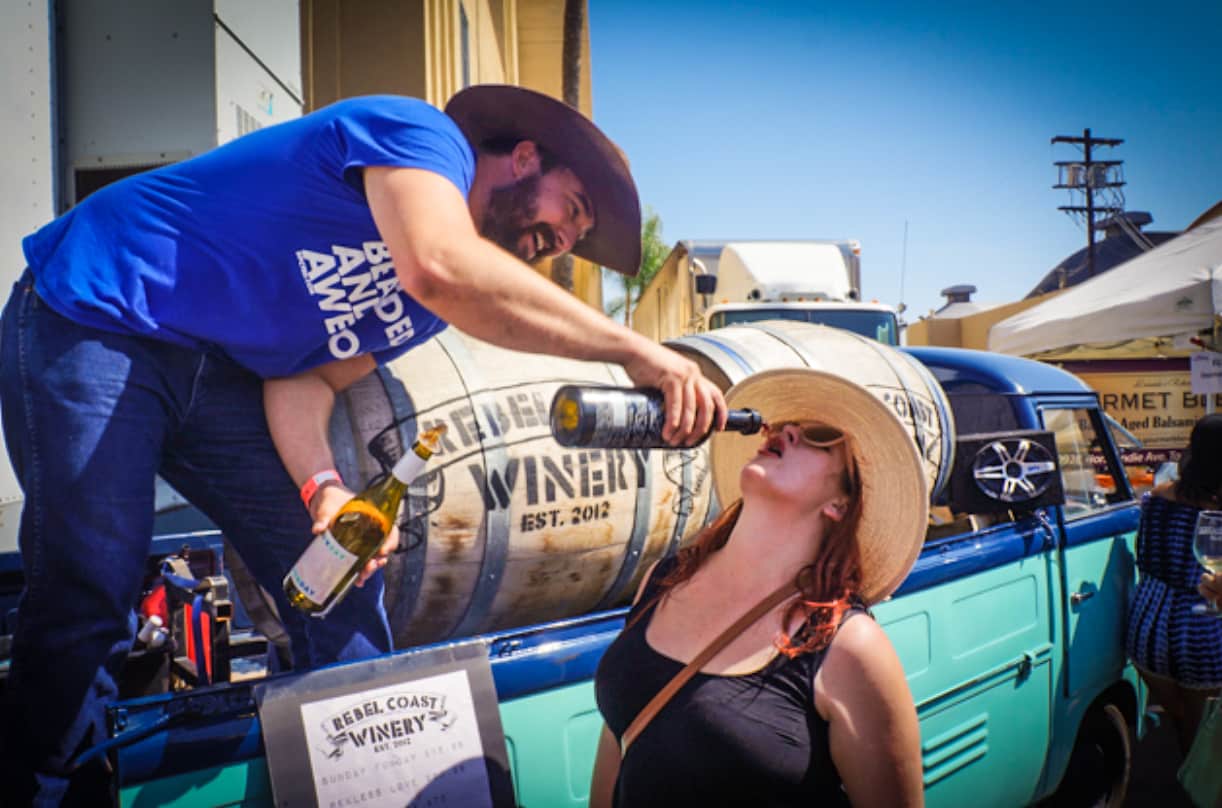 After serving the formal community of Los Angeles for over a decade, the 14th annual LA Wine Fest will have a Long Beach showing at The Pike Outlets on June 1 and 2.
The massive event catering to everyone's inner oenophile—one that provides unlimited pours upon entry of both beer and wine—has attracted 5,000 attendees annually and is expected to draw the same numbers for its debut in Long Beach.
This year's list of wineries include:
Ascension Cellars*
Cloak & Dagger*
Dusty Nabor Wines*
Frisco Cellars*
Greyscale Wines*
Herzog Cellars
Kooksoondang Brewery (Bekseju USA, INC)
LAWineFest
Lasorda Family Wines*
Lucky Dogg Winery
Malibu Family Wines
New Zealand Wine Navigator* (Wines from New Zealand)
Obvious Wines*
PB Importers (Hungarian Wine)
Twickel Wine Estate
Tackler Wines
PRP Wine International
Rescue Dog Wines*
Riboli Family Wine Estate of San Antonio Winery
Séka Hills
South Coast Winery
Temecula Valley Winegrowers Association (A variety of wines from winery association members)
Velvet Bee Wine*
Wedell Cellars*
The Wine Caterers / [email protected]
WineSociety (canned wine from Napa valley)
Yarden Wines
* A special ticket is required.
And that's just the wine. The beer and cider options includes:
Anchor Brewing
Common Space Brewery
High Water Brewing
Iron Triangle Brewing Co.
Old Stump Brewing Co.
Pacific Plate Brewing Company
Reel Brew Co.
Rekorderlig Hard Cider
Rev Winery & Brewing Co.
And then there's the food, which includes Coolhaus (known for its architecture-inspired ice cream sammies), Cousins Maine Lobster (the truck offshoot of the restaurant just launched in Los Angeles and offers everything from lobster tots to lobster tacos), Goshen Cuisine (known for their sushi burrito), Slammin' Sliders (with a seemingly endless list of sliders, and The Berlin Truck (known for their takes on grilled cheeses and sausages like their curry chicken grilled cheese and mac'n'cheese dog).
For more information, click here.
Brian Addison is a columnist and editor for the Long Beach Post. Reach him at [email protected] or on social media at Facebook, Twitter, Instagram, and LinkedIn.
Free news isn't cheap.
We believe that everyone should have access to important local news, for free.
However, it costs money to keep a local news organization like this one—independently owned and operated here in Long Beach, without the backing of any national corporation—alive.
If independent local news is important to you, please consider supporting us with a monthly or one-time contribution. Read more.