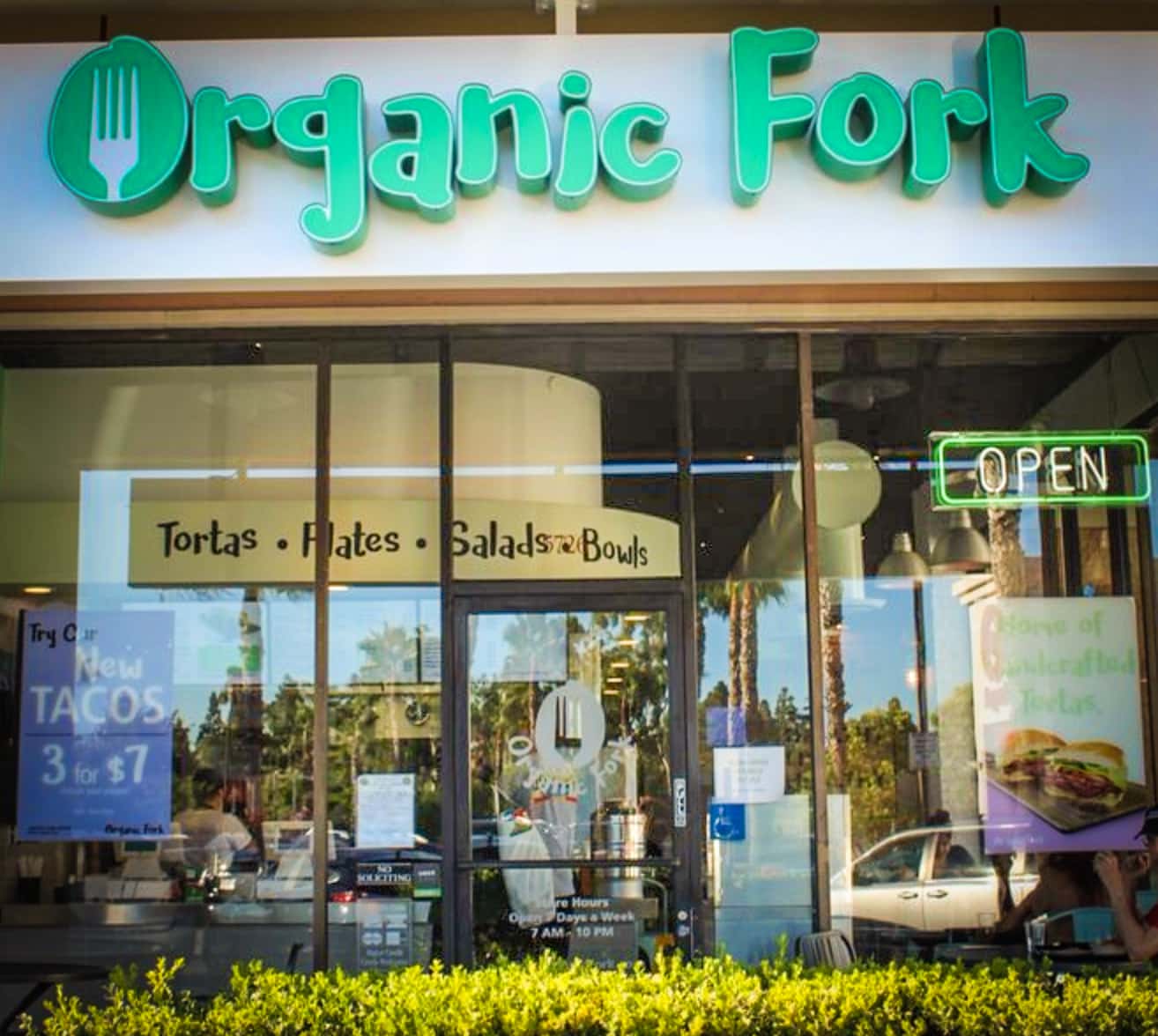 While restaurants across the city have been closing for various reasons, ranging from rent increases to rising wages, The Organic Fork is shuttering its windows simply because there wasn't enough of a market to sustain a patronage.
"For those of us that liked it, loved it," said Dava Lazaro, marketing director of The Buffalo Spot. "But unfortunately, we were unable to create an audience that would allow to continue business. So we will continue to keep our lease here and re-open as The Buffalo Spot."
The brainchild of Flores while he was growing the brand of The Buffalo Spot, The Organic Fork was both an homage to his Mexican heritage and his newfound love of natural, organic foods that eschewed excess lard and focused on proteins and vegetables.
After opening inside Bixby Village Plaza next door to longtime East Long Beach staples Cha for Tea and Z Pizza, Flores offered many things made in-house from the best ingredients he could source: Bowl of bone broth for the weary and tired. Cups of solid esquites, tortas that garnered a following among the gluten-free crowd with its gluten-free bread option as well as the attention of vegans and vegetarians with its ample veggie-focused options.
All served, mind you, in plant-based and biodegradable to-go containers should you be dining at home or your office.
However, the restaurant's identity—pricey for fast casual but cheaper than Tender Greens—left the restaurant in a bit of a crisis when it came to finding a market in an area that is largely driven by college crowds and cheap eats.
"We haven't entirely given up on the concept," Lazaro said. "We're hoping to re-open in a market that can sustain the concept; it's simply about finding a space that's appropriate."
The space is set to become The Buffalo Spot by next week.
The Organic Fork is located at 5726 E. Seventh St.
Brian Addison is a columnist and editor for the Long Beach Post. Reach him at [email protected] or on social media at Facebook, Twitter, Instagram, and LinkedIn.
Support our journalism.
It's been one year since the Long Beach Post began asking you, our readers, to contribute to keeping local journalism alive in the city.
Thousands have contributed over the past year giving an average contribution of $12.39 a month.
Please consider what the news and information you get every day from the Post means to you, and start a recurring monthly contribution now. READ MORE.