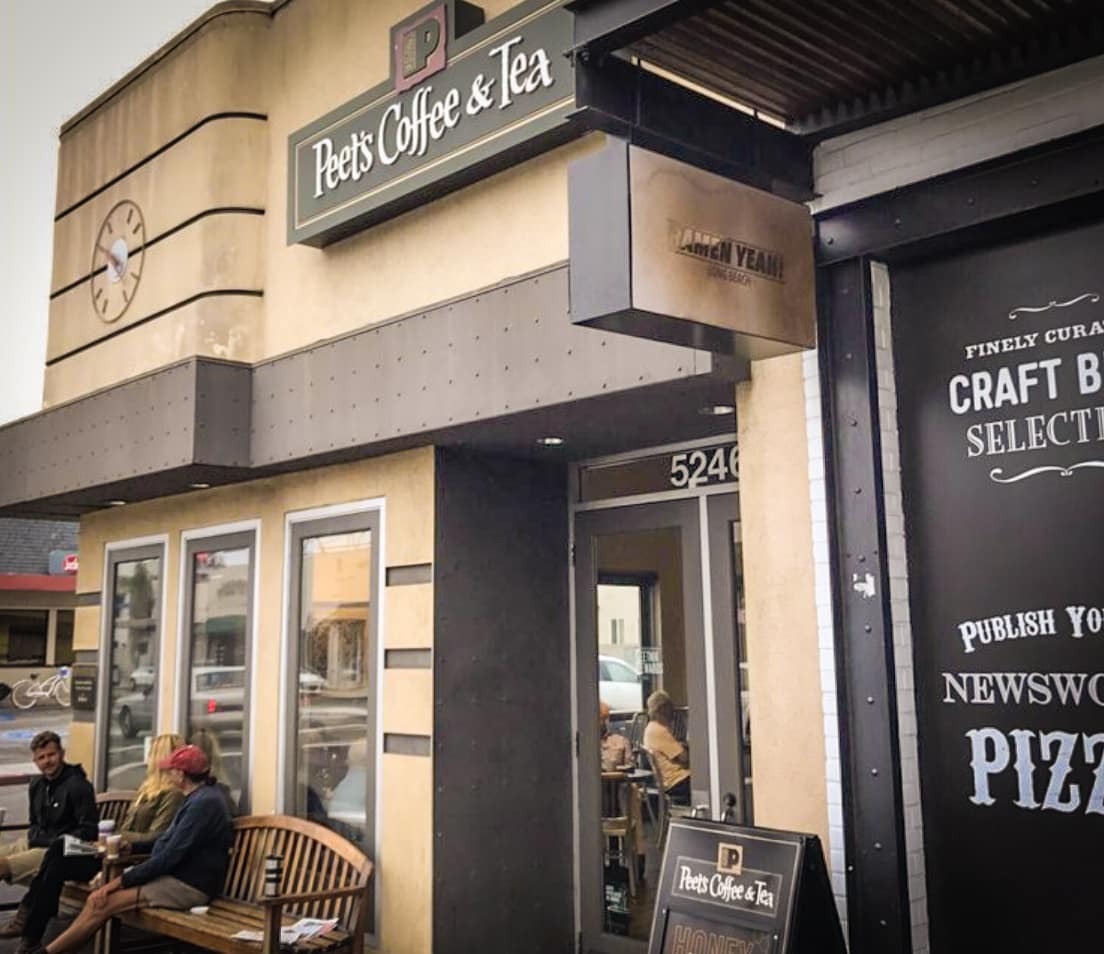 Peet's Coffee in Belmont Shore to close Jan. 25 after serving for over a decade
Longtime caffeine staple Peet's Coffee & Tea shop in Belmont Shore will be closing on Jan. 25 according to a notice inside the shop.
Having served the community since 2006, Peet's became a local favorite amid fighting much larger chains like Starbucks (which, at its peak, had two locations at each end of the Shore, the eastern most one now Aroma di Roma).
Philz Coffee, Earl of Sandwich opening up first Long Beach locations in Belmont Shore
While Peet's spokesperson Elizabeth Ricardo has yet to return comment for this story, the question arises of whether the Shore location was simply losing its patronage slowly over time or if the onslaught of specialty coffee—particularly the new Philz Coffee that opened late last year just east of Peet's in the Shore as well as more locally focused options like Vibes on the nearby Peninsula—hastened the shop's demise.
Peet's is located at 5246 E. Second St.
Brian Addison is a columnist and editor for the Long Beach Post. Reach him at [email protected] or on social media at Facebook, Twitter, Instagram, and LinkedIn.
Support our journalism.
It's been one year since the Long Beach Post began asking you, our readers, to contribute to keeping local journalism alive in the city.
Thousands have contributed over the past year giving an average contribution of $12.39 a month.
Please consider what the news and information you get every day from the Post means to you, and start a recurring monthly contribution now. READ MORE.