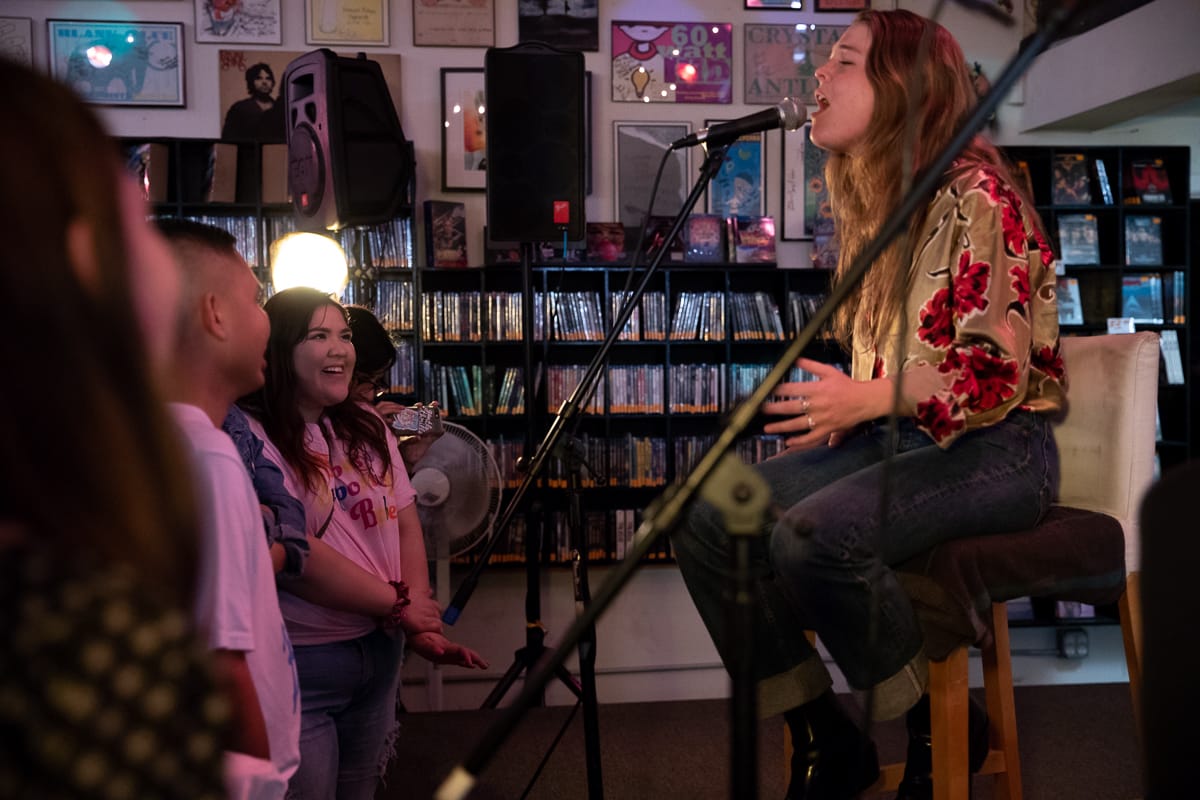 IN PICTURES: Fans sway, cry and smile during Maggie Rogers performance at Fingerprints Music
Hundreds of fans came out to the East Village Arts District Saturday night to hear singer-songwriter Maggie Rogers perform at the record shop Fingerprints Music.
Rogers showcased her debut album with Capitol Records, "Heard It in a Past Life," performing a few songs with guitarist Elle Puckett and a few by herself.
Fans smiled, swayed and even cried as they watched and listened to Rogers perform. After the event, she stuck around and signed album covers.
Free news isn't cheap.
We believe that everyone should have access to important local news, for free.
However, it costs money to keep a local news organization like this one—independently owned and operated here in Long Beach, without the backing of any national corporation—alive.
If independent local news is important to you, please consider supporting us with a monthly or one-time contribution. Read more.