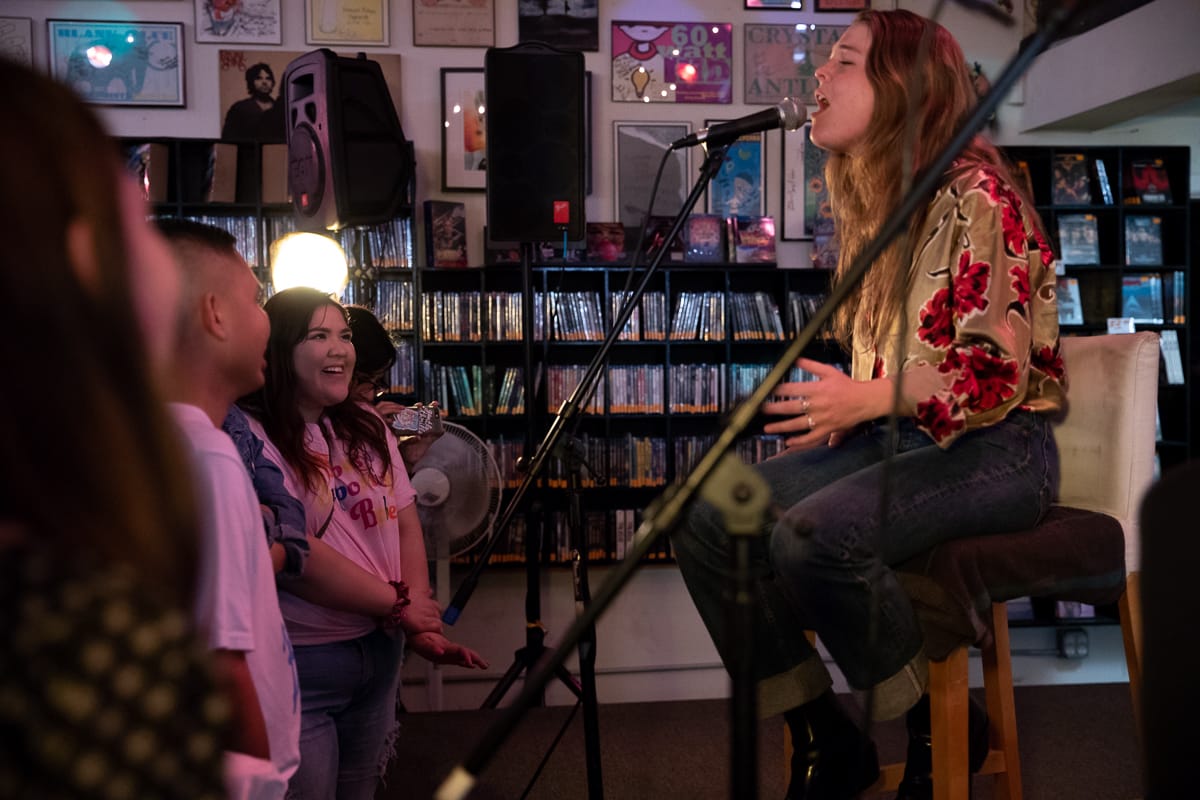 IN PICTURES: Fans sway, cry and smile during Maggie Rogers performance at Fingerprints Music
Hundreds of fans came out to the East Village Arts District Saturday night to hear singer-songwriter Maggie Rogers perform at the record shop Fingerprints Music.
Rogers showcased her debut album with Capitol Records, "Heard It in a Past Life," performing a few songs with guitarist Elle Puckett and a few by herself.
Fans smiled, swayed and even cried as they watched and listened to Rogers perform. After the event, she stuck around and signed album covers.
Support our journalism.
It's been one year since the Long Beach Post began asking you, our readers, to contribute to keeping local journalism alive in the city.
Thousands have contributed over the past year giving an average contribution of $12.39 a month.
Please consider what the news and information you get every day from the Post means to you, and start a recurring monthly contribution now. READ MORE.