Shortly after announcing their much-anticipated lineup last week, Goldenvoice and Uncle Snoop's Army have announced a second date for their "Once Upon a Time in the LBC" festival, with tickets going on sale at 10 a.m. on Friday, March 22 for the second festival date, Sunday, July 28.
Previously dubbed Summertime in the LBC, which came to the Queen Mary in 2017 and brought Snoop Dogg back to his hometown stage a year later, "Once Upon a Time in the LBC" will have Snoop headline on both Saturday, July 27 and now Sunday, July 28. Joining Snoop will be YG, The Game, DMX, Bone Thugs, and another local son, Warren G.
The full lineup includes: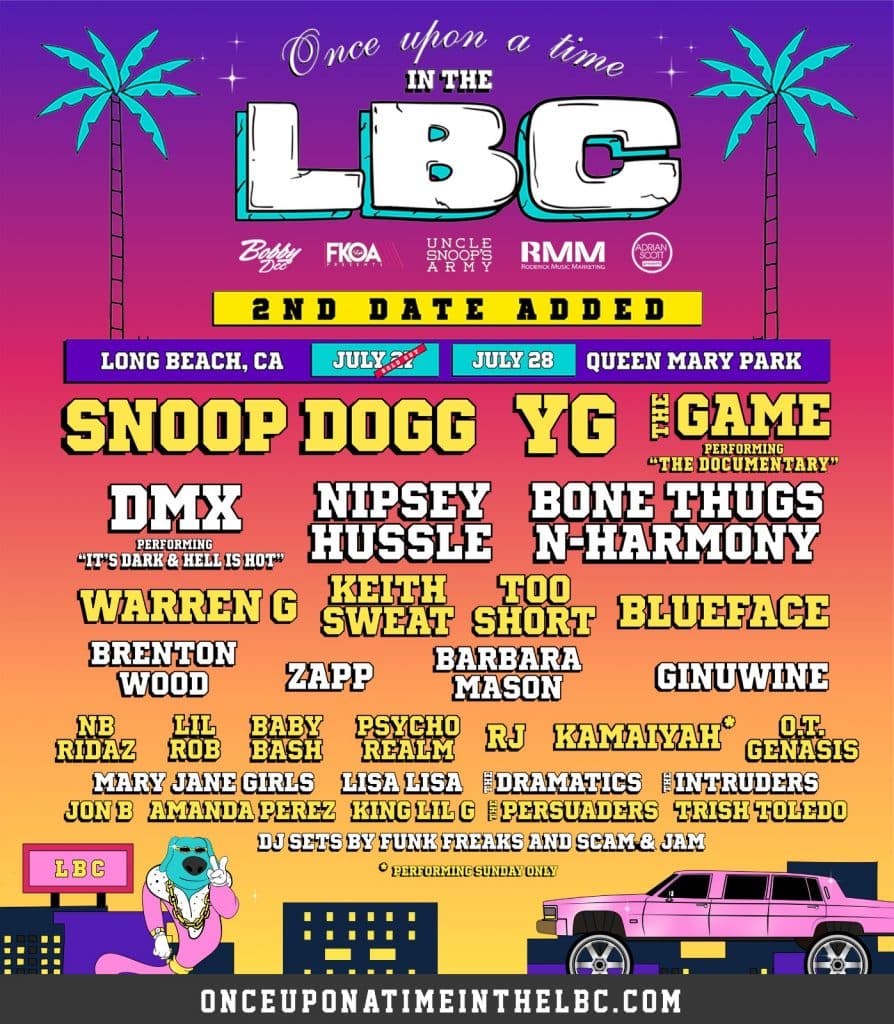 The effect of concert promoter and producer Goldenvoice, the company behind massive festivals like Coachella and Desert Trip, inking its deal with the Queen Mary in 2017 to bring large-scale music festivals and concerts cannot be denied.  A subsidiary of AEG, Goldenvoice has turned the grounds of the Mary into the city's leading music venue: Tropicalia proved to be one of the year's hottest tickets (even sans Cardi B; SZA stole the show). While the announcement of the much-anticipated Just Like Heaven festival led to a sell-out in less than a week, prompting the promoters to add an additional show.
For more information on the festival, click here.
Brian Addison is a columnist and editor for the Long Beach Post. Reach him at [email protected] or on social media at Facebook, Twitter, Instagram, and LinkedIn.
Support our journalism.
It's been one year since the Long Beach Post began asking you, our readers, to contribute to keeping local journalism alive in the city.
Thousands have contributed over the past year giving an average contribution of $12.39 a month.
Please consider what the news and information you get every day from the Post means to you, and start a recurring monthly contribution now. READ MORE.