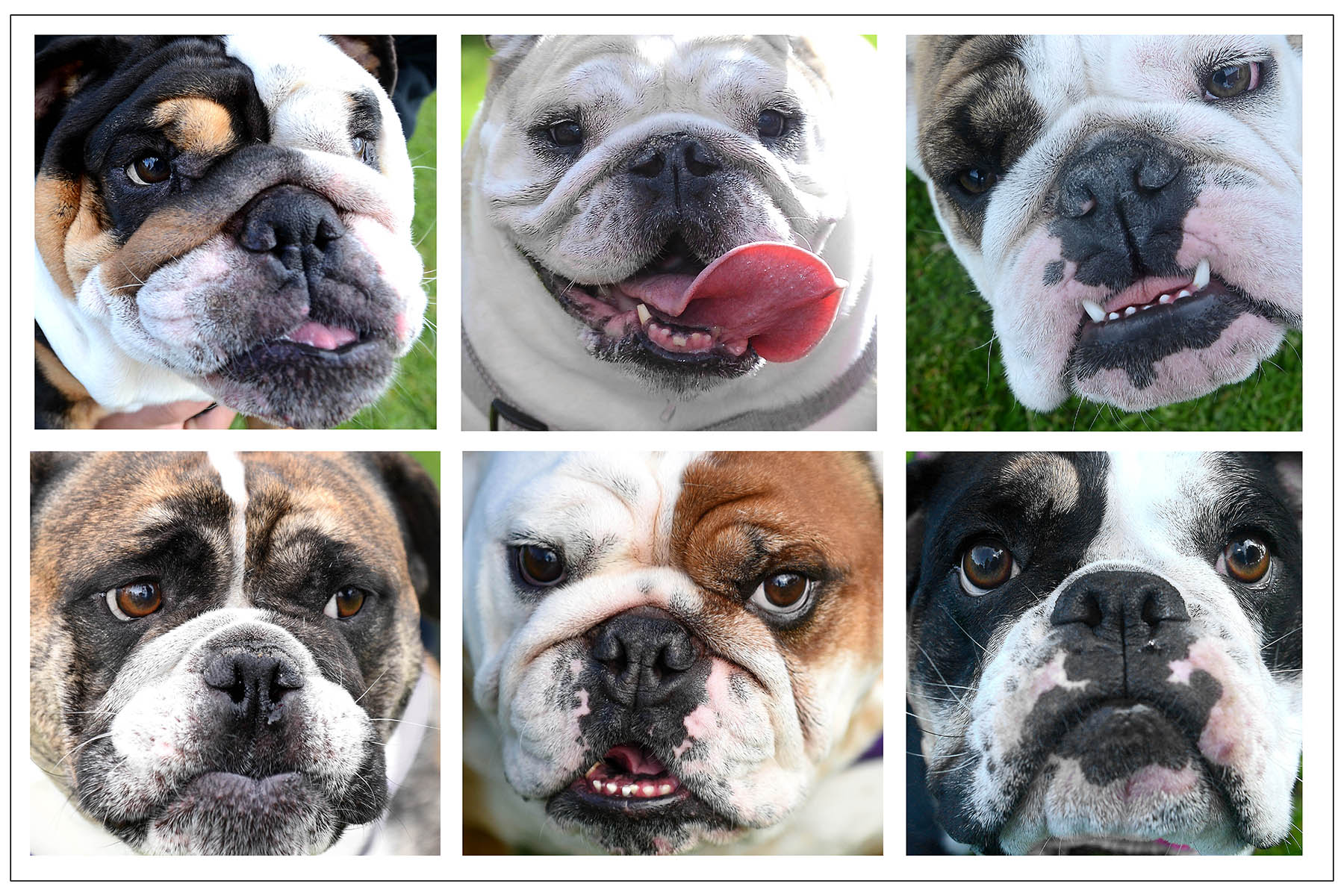 IN PICTURES: It didn't rain till the tail end of the 'Best Bulldog Butt' contest
Heavy rain stayed away for most of the Bulldog Beauty Contest at Marine Stadium, Sunday. The downpour didn't hit until the "Best Bulldog Butt" contest, at the tail end of the event. Fortunately, all 19 of the dog day afternoon and morning events were contested.
Coming away with the top honor was Mary Clarkebrown's four-year-old, Sparkie, who will reign supreme as 2019's most beautiful English bulldog.
"He's such an amazing spirit, it's almost creepy," Clarkebrown said.  "Everybody loves him. Even people who don't like dogs."
This is the 15th year that Justin Rudd's Community Action Team (CAT) has put on the show. The dreary weather didn't keep too many bulldogs away from the contests. More than 200 people and their pets were registered.
"That shows how important this competition has become to Long Beach,"  Rudd said.
He said that the event is the largest gathering of English bulldogs in the world.
Thor, Peanut, Lucky, Daisy, Rio, Bella, Hercules and Jimmy Dean and dozens more made their way down a red carpet runway and were judged by area beauty queens including Miss Long Beach, Alicia Diaz.
But, in the end, it was Sparkie that took home the blue ribbon. The dog has been through more than his share of health problems but Clarkbrown said he has conquered them all.
"He's a wonderdog," she said. "Maybe St. Francis is watching over him."
Free news isn't cheap.
We believe that everyone should have access to important local news, for free.
However, it costs money to keep a local news organization like this one—independently owned and operated here in Long Beach, without the backing of any national corporation—alive.
If independent local news is important to you, please consider supporting us with a monthly or one-time contribution. Read more.