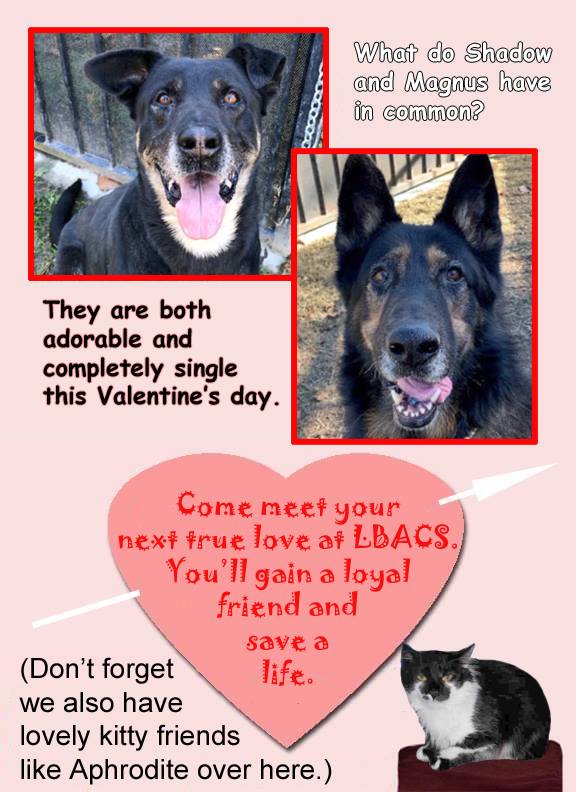 So your date last night was named Loki, and he had a furry belly, four legs and a tail. Frankly, you could do worse than all that unconditional love. Undoubtedly, every day is Valentine's Day at your house.
Not for our shelter pets, though. Sure, they get rubs and walks and treats from the volunteers and staff, but they're in short supply and can't give it 24/7. With that in mind, every February before Valentine's Day, community activist Justin Rudd, who has a full bingo card of everything anyone could do to support a community, brings his Royal Court to our shelter at Long Beach Animal Care Services to announce the winners of his Haute Dogs Valentine's Day Card Contest, after which there's a Yappy Hour at which kids, parents and teachers can grab goodies for themselves. Before the big day, kids design cards for the pets-in-waiting. Each card is reviewed by the Royal Court and attached to the animals' kennels. It's a festive sight, in all its crayoned and pasted glory.
Happy Valentines Day ❤️❤️❤️ from our furry friends; Squishy, Jared & Jackie. These 3 cuties want to wish all a wonderful day filled with love & joy. They're adoptable from our shelter. #LBadoptapetSquishy #A621134: https://bit.ly/2X5ah0OJared #A620645: https://bit.ly/2SS4zjnJackie #A619832: https://bit.ly/2UT57D4

Posted by City of Long Beach Animal Care Services on Thursday, February 14, 2019
https://www.facebook.com/LongBeachAnimalCare/videos/2163789323697815/?t=9
https://www.facebook.com/LongBeachAnimalCare/videos/2238162766424150/?t=4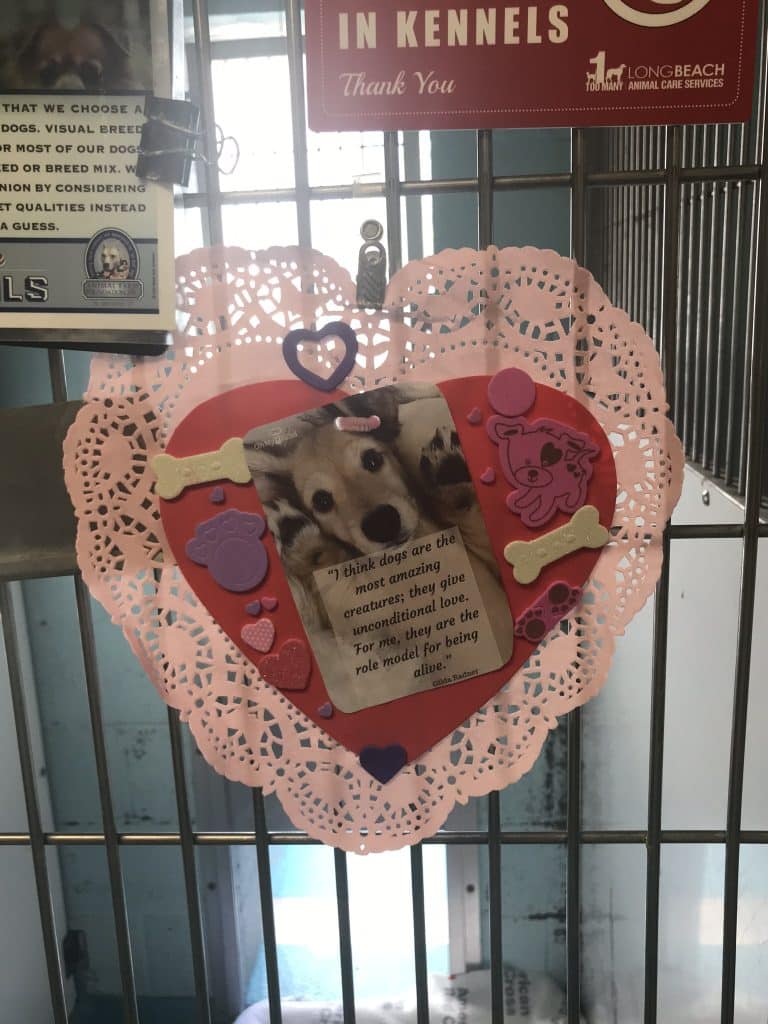 Things to do, pets to support
 Please send any Long Beach or Seal Beach pet-related events or projects to [email protected]. Posting subject to approval.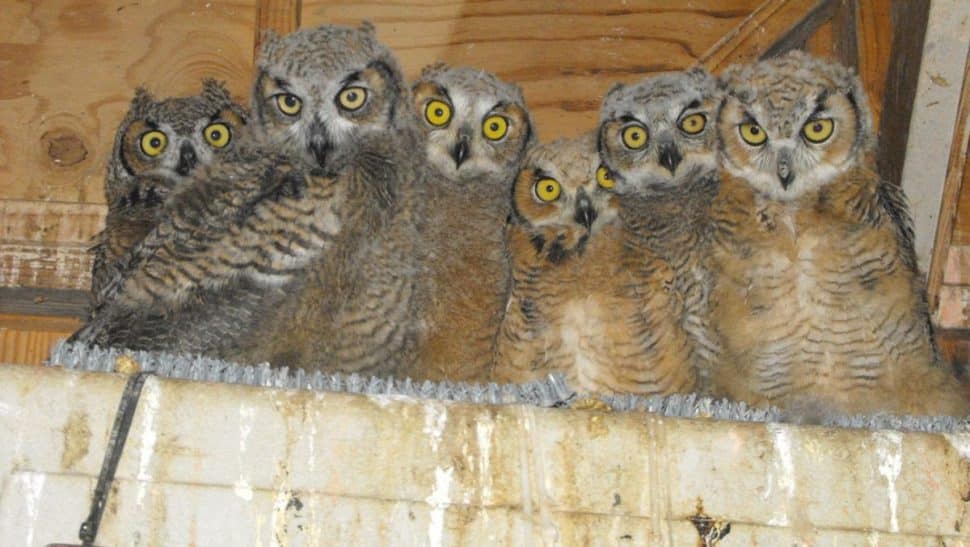 Turtle & Tortoise Care Society, CTTC Long Beach Chapter meeting: Friday, Feb. 15, 7:30 p.m., University Baptist Church, 3434 Chatwin Ave., Long Beach, free.
The Turtle and Tortoise Care Society has decided that it would be wise to venture further into the area of wildlife. So if you give a hoot about owls, enjoy this eye-popping presentation about them from Christina, from the South Bay Wildlife Rehab Center. She'll discuss the rehabilitation the Center does for injured, sick and orphaned California native birds, and she might even bring a couple of owls in her care—whoooo knows?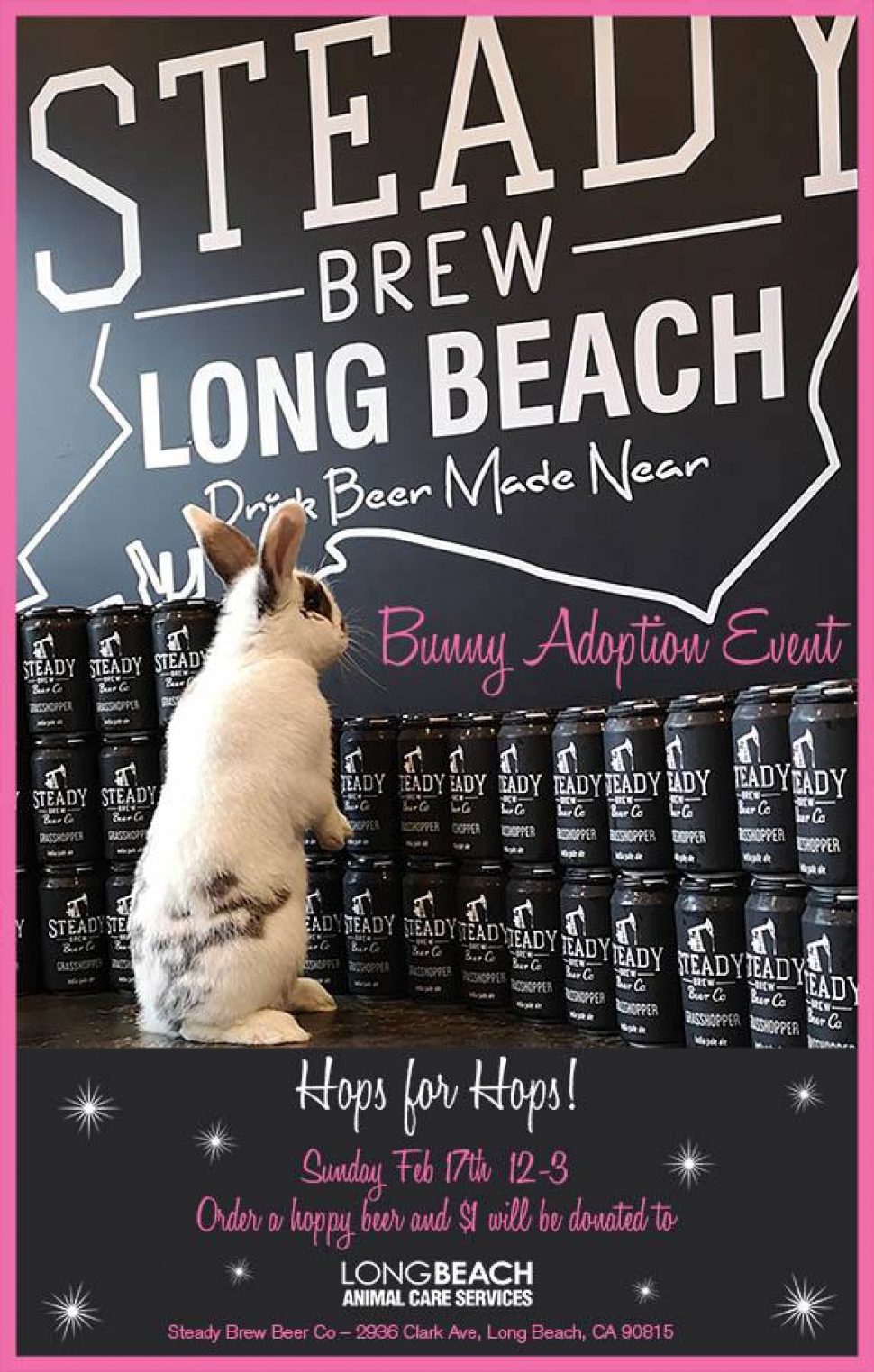 Hops for Hops fund-raiser and rabbit-adoption event: Sunday, Feb. 17, noon–3 p.m., Steady Brewing Beer Co. 2936 Clark Ave., Long Beach, menu prices vary.
Beer and bunnies! Nothing makes a more likely pair except for maybe tuna-flavored Oreos and axolotls. Seriously, though—if you buy suds from Steady, $1 from each glass will go to Long Beach Animal Care Services, and if you don't want a beer at noon, order something else and make a donation. The shelter will welcome cash and other goodies for all kinds of animals—sealed bags of rabbit pellets, small blankets, towels, pet clothing and toys. No bunnies will belly up to the bar, unless it's Harvey the Pukka rabbit—they'll all be warm and dry in the shelter's Adoption Waggin'. So hop your cotton tails over to Steady Brewing on Sunday!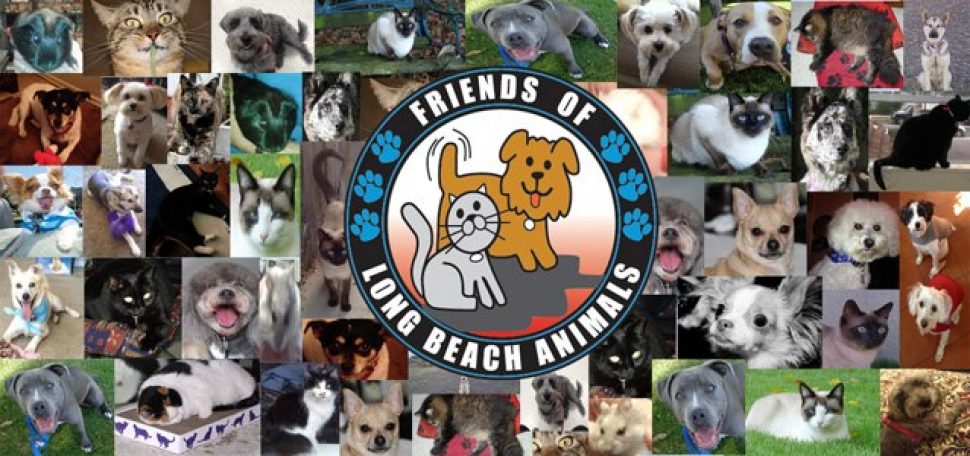 CLINIC! Fix Long Beach Free Spay/Neuter Clinic, sponsored by Friends of Long Beach Animals (FOLBA): Sunday, March 3, 9 a.m.–3 p.m., Cherry Park, 1901 E. 45th St., Long Beach, free spay/neuter for qualifying Long Beach residents; free microchips; shots, flea-med doses, dewormers and nail trimmings $10 each.
It's the law to fix your pets in Long Beach and many Southern California cities. To add to this, cats can go into heat at 6 months old and have three litters a year, with an average of four kittens per litter. And those kittens have kittens. Who wants to do the math? Fix your cat instead! To provide this costly service to our Long Beach residents who otherwise couldn't afford it, Fix Long Beach offers this service free of charge. Make an appointment through IM or email at [email protected];include (1) your name, (2) address, (3) phone number, (4) pet's name, (5) age, (6) sex, (7) breed, and (8) weight. Standby available at 8:30 a.m. Vouchers are provided through Long Beach Animal Care Services (ACS) Spay/Neuter Assistance Voucher Program for pets without appointments or dogs too large to fit on the vehicle—they may be used at specified veterinary clinics. For both spay/neuter and vaccinations,all dogs must be on sturdy leashes and all cats must be in dedicated carriers.
Mayor's Animal Care Visioning Task Force Public Workshop: Saturday, March 3, 1:30 p.m., details to follow.
Mayor's Animal Care Visioning Task Force meeting: Tuesday, March 26, 3:30 p.m., El Dorado West Community Center Social Hall, 2800 N. Studebaker Rd., Long Beach, public invited
Agenda details to follow.
Ongoing
Adopt, adopt, adopt
The following pet-related businesses regularly feature cat, dog and rabbit adoptions. If you're a Long Beach-area rescue and don't see your adoption event listed here, please email [email protected].
Chase Bank, 5200 East Second St., Long Beach
 Gelson's Market, 6255 E. Second St.
Kahoots Pet Store, 18681 Main St. #102, Huntington Beach
Petco Animal Supplies, Marina Shores, 6500 Pacific Coast Highway, Long Beach
Pet Food Express, 4220 Long Beach Blvd., Long Beach:
PetSmart Cerritos, 12741 Towne Center Drive, Cerritos
PetSmart Compton, 1775 South Alameda St., Compton
PetSmart Garden Grove, 9835 Chapman Ave., Garden Grove
PetSmart, Long Beach Exchange, 3871 N. Lakewood Blvd., Long Beach
PetSmart Signal Hill, 2550 Cherry Ave., Signal Hill
PetSmart Seal Beach, 12341 Seal Beach Blvd., Seal Beach.
Unleashed by Petco, 600 Redondo Ave.
Long Beach Little Paws Project needs donations
The most vulnerable animals in the public shelter system are kittens under two pounds. These fragile babies, especially those not yet eating on their own, are typically euthanized on intake at most public shelters. In an effort to change the fate of far too many kittens, two non-profit rescue organizations, The Little Lion Foundation and Helen Sanders CatPAWS, have launched a joint effort to create and operate a kitten nursery. This nursery will give kittens too young to be adopted or those who need medical care a safe place to heal and grow. Newborn kittens are fragile and vulnerable. You can tell by those photos—if you look closely, you'll see the beautiful cat that each of them will grow to be. Please read all about them here, and please, please donate.
Low-Cost Pet-Vaccination Clinics: For schedule, visit this link
Pet owners must be 18 years or older, all pets must be on leashes or in carriers, and only healthy and non-pregnant animals will be vaccinated. Please bring prior vaccination information with you to the clinic.
Free Pet Food Distributions
Pet food is available at Beacon for Him Ministries, 439 West Anaheim St., Mondays from 9 a.m. to noon and Saturdays from noon to 3 p.m. A dog-washing station with a stainless-steel tub is also available onsite at these hours. Donations and supplies such as shampoo, flea control meds and pet food are always gratefully accepted.
The Pet Food Bank is sponsored by Christian Outreach in Action, located at 515 E. Third St., Long Beach. Hours are Thursday from 9 to 11 a.m.
Pets of the Homeless provides many collection places across the country to help homeless people to feed and care for their animals. Please support them through a cash donation, or bring pet food to the Long Beach-area drop-off center, Trendi Pawz Grooming, 3726 E. Seventh St., Long Beach. Access this link for resources and donation areas in SoCal and across the country.
Shelter-enrichment supplies requested for ACS's cats, dogs and rabbits: drop-off Wednesdays through Fridays, 10 a.m.–4 p.m., shelter side of P.D. Pitchford Companion Animal Village, 7700 E. Spring St., Long Beach
Creamy peanut butter, yogurt, beef and chicken broth, pipe cleaners, toilet-paper and paper-towel rolls, catnip, canned pet food, wine-bottle corks (for cat toys) and ice cube trays all are needed. Donations are tax deductible.
Support our journalism.
It's been one year since the Long Beach Post began asking you, our readers, to contribute to keeping local journalism alive in the city.
Thousands have contributed over the past year giving an average contribution of $12.39 a month.
Please consider what the news and information you get every day from the Post means to you, and start a recurring monthly contribution now. READ MORE.