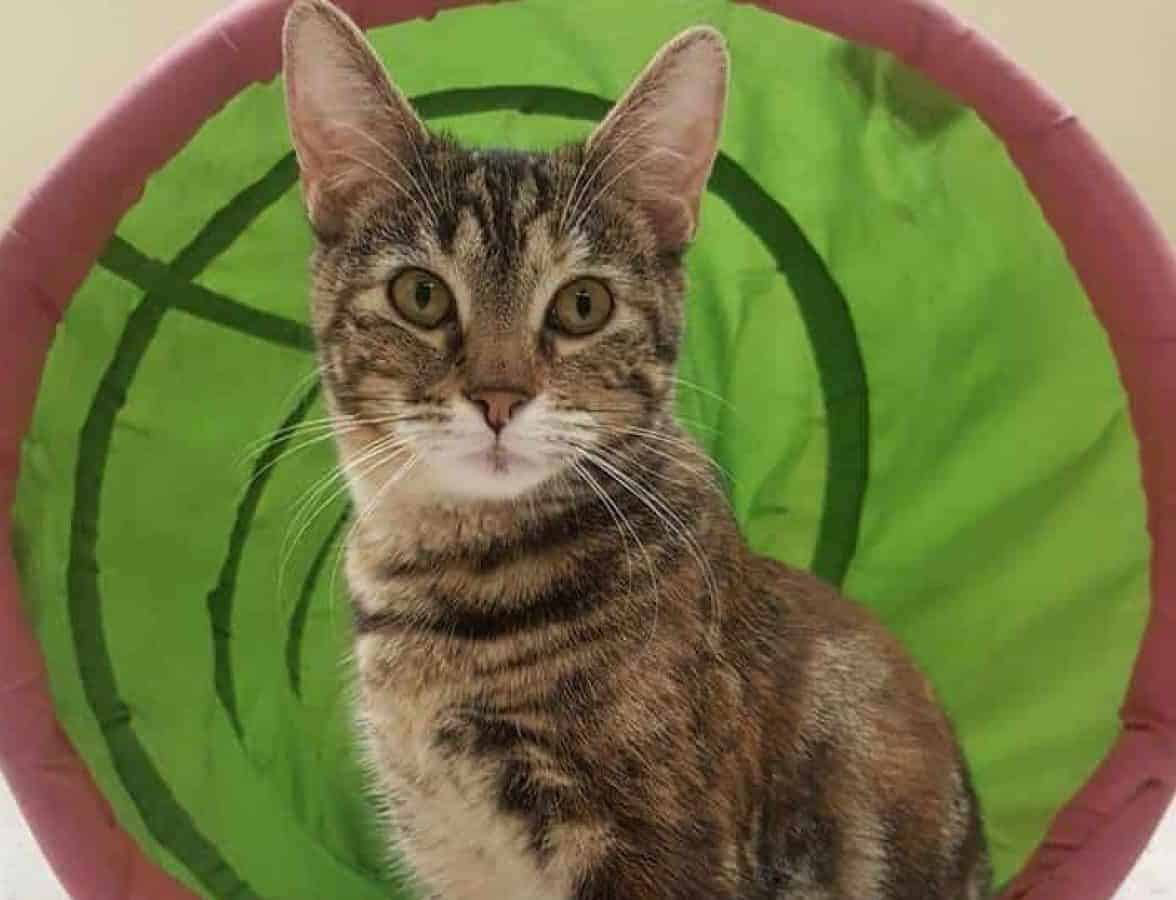 How is a cat like a bowling pin?
Aside from frequently looking like a tap (that, friends who don't bowl, is defined by bowlingball.com as a single pin left standing after the other nine are knocked down, but I don't even know if that's accurate because I don't bowl either and I had to look it up), nothing comes to mind. I suppose I could look up a few more terms to make cat puns with, but few come to mind—except maybe sleeper—so I'll spare you. Oh, sorry. You'd rather see the cats anyway.
In honor of Helen Sanders CatPAWS' bowling fundraiser that takes place Saturday (see Things to do, pets to support), we've lined up the little kingpins and queenpins in their lane and have even included a bowling ball. CatPAWS is a nonprofit cat rescue and partner in the Long Beach Little Paws Project Kitten Nursery. So they need funds. And these guys need loving forever homes. And lots of love taps. Heh.
Things to do, pets to support
Please send any Long Beach or Seal Beach pet-related events or projects to [email protected]. Posting subject to approval.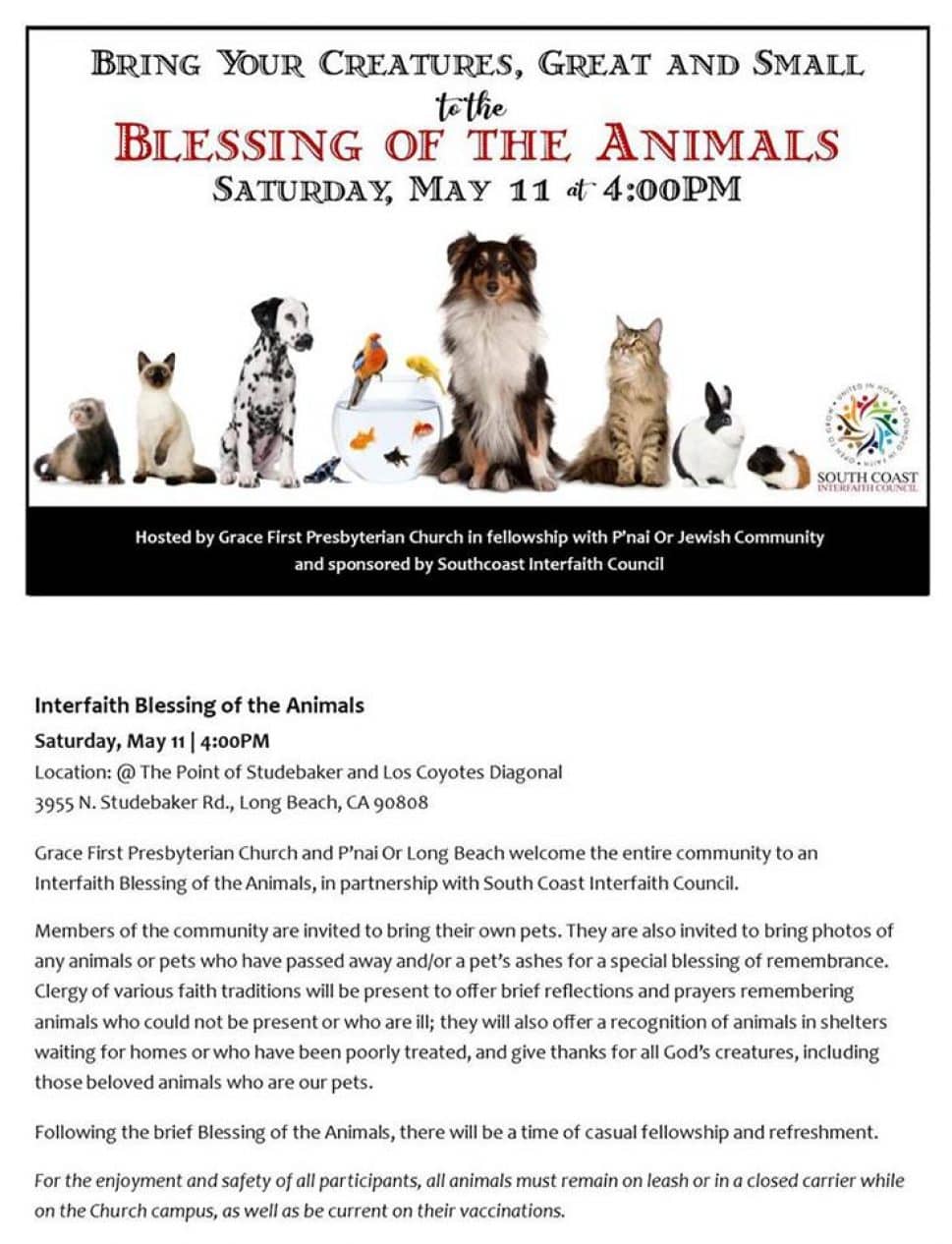 Interfaith Blessing of the Animals: Saturday, May 11, 4 p.m., Grace First Presbyterian Church, 3955 N. Studebaker Road, Long Beach, free event.
The community is welcome to bring their pets or photos and ashes of their late pets, no matter what species, to this event held. in partnership with South Coast Interfaith Council. Clergy of various faith traditions will offer benediction to all animals present, honor those who couldn't come because they're ill or just plain cats who'd rather stay home, remember those who've gone over the rainbow; and give special blessings for our shelter animals, especially the ones who have been abused and neglected. hey will also offer a recognition of animals in shelters waiting for homes or who have been poorly treated. Refreshments will follow. For the safety and health of all participants, all animals must be current on shots and remain on leashes or in closed carriers while on the Church campus.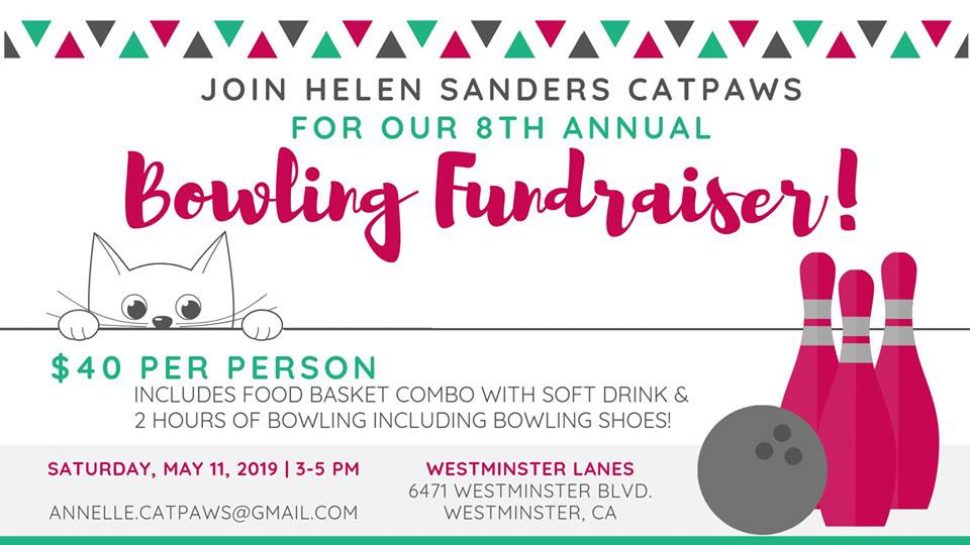 Helen Sanders CatPAWS Bowling Fundraiser: Saturday, May 11, 3–5 p.m., Westminster Lanes, 6471 Westminster Blvd., Westminster, $40 per person, includes food, drink and shoes.
You do know that if you draw whiskers on the head of a bowling pin and paste pointed ears on the crown that it'll resemble a cat sitting up? That and the fact that it's a good fund-raising idea for the cats and kittens under the care of Helen Sanders CatPAWS rescue. This annual event raises money for food, veterinary bills (they mount) and neonatal care, including the free DIY kits for bottle-feeders that CatPAWS makes available free of charge at the shelter. Details are on the flyer—so roll one down an alley for the alley cats!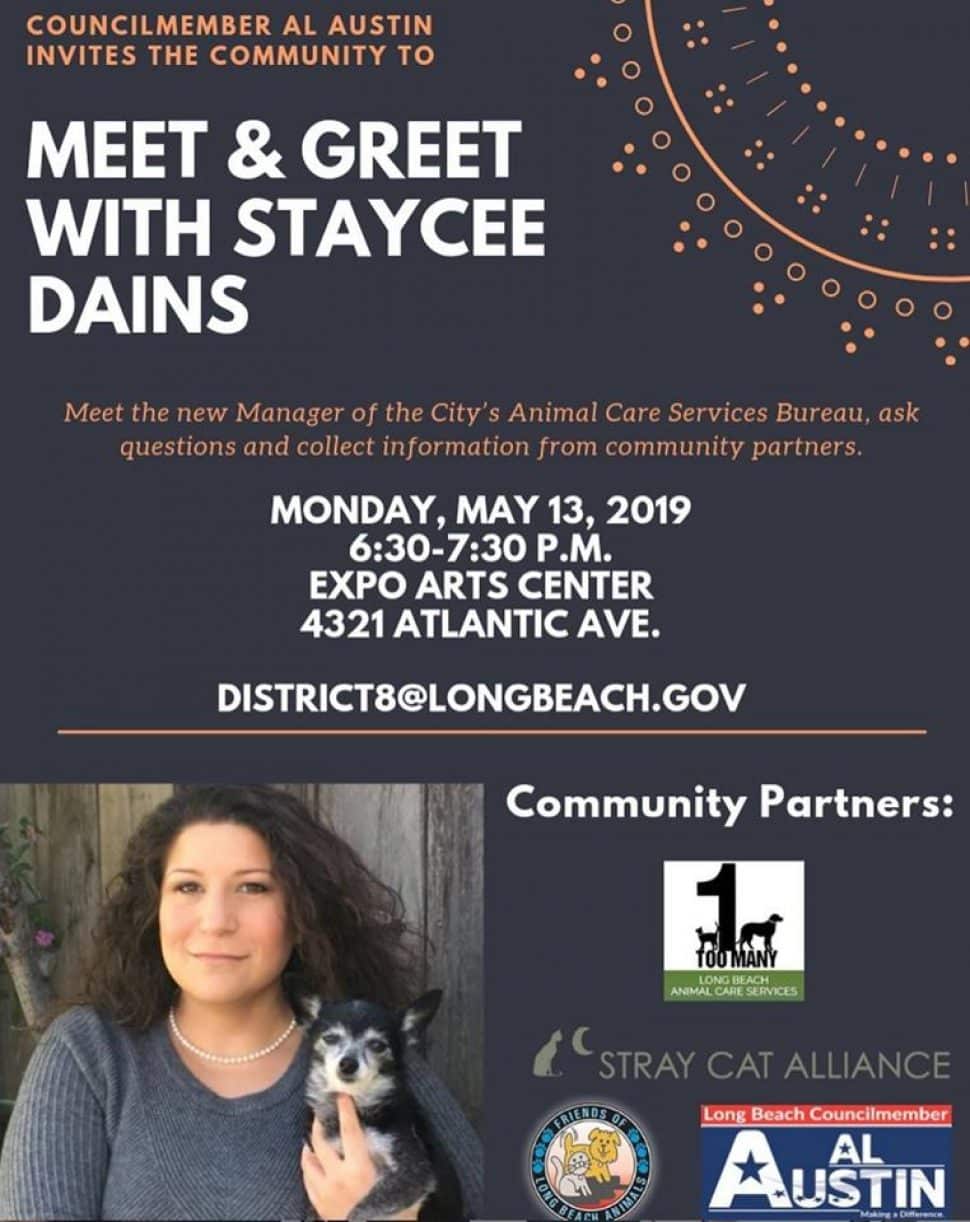 Meet-and-Greet with Long Beach Animal Care Services Manager Staycee Dains: Monday, May 13, 6:30–7:30 p.m., Expo Arts Center, 4321 Atlantic Ave., Long Beach, free
Long Beach's new shelter manager is getting more face time with the public than a Labrador retriever at a 5-year-old's birthday party. Dains will take attendees' comments and answer all questions asked in order to have the best outcome possible for every shelter pet.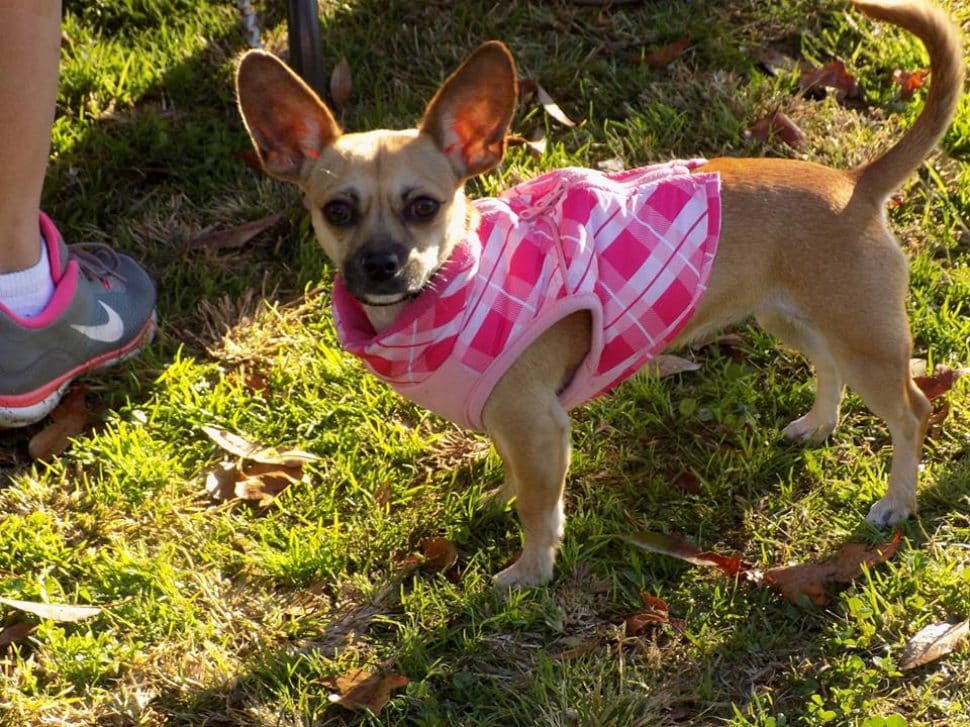 Fix Long Beach Free Spay/Neuter Clinic: Saturday, May 18, 9 a.m.–3 p.m., Ramona Park, 3301 E. 65th St., Long Beach, free spay/neuter for qualifying Long Beach residents, with appointment; free microchips, shots, flea-med doses, dewormers and nail trimmings $10 each—no appointment necessary. Appointments available for future clinics—come make one. Full details are available here.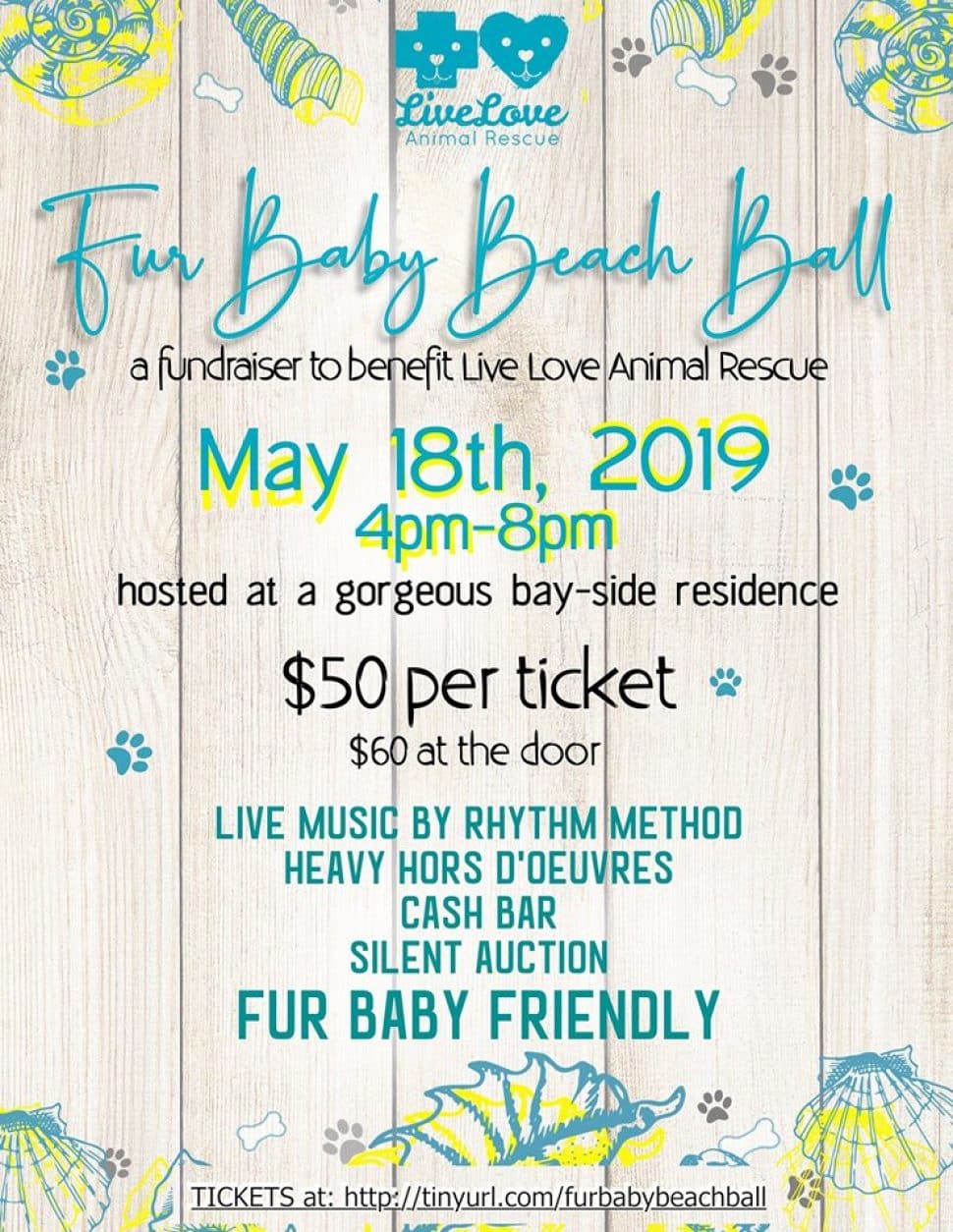 Fur Baby Beach Ball fund-raiser for Live Love Animal Rescue: Saturday, May 18, 4–8 p.m.; location TBA to ticket buyers; $50 online, $60 at door
Live Love Rescue has pulled hundreds of otherwise unwanted dogs from shelters and fostered or adopted out just as many. All that vetting, neutering, spaying and training costs money. What better way to fund it all than with an exclusive Hamptons-type do at a private home? All dogs and their well-behaved humans are welcome!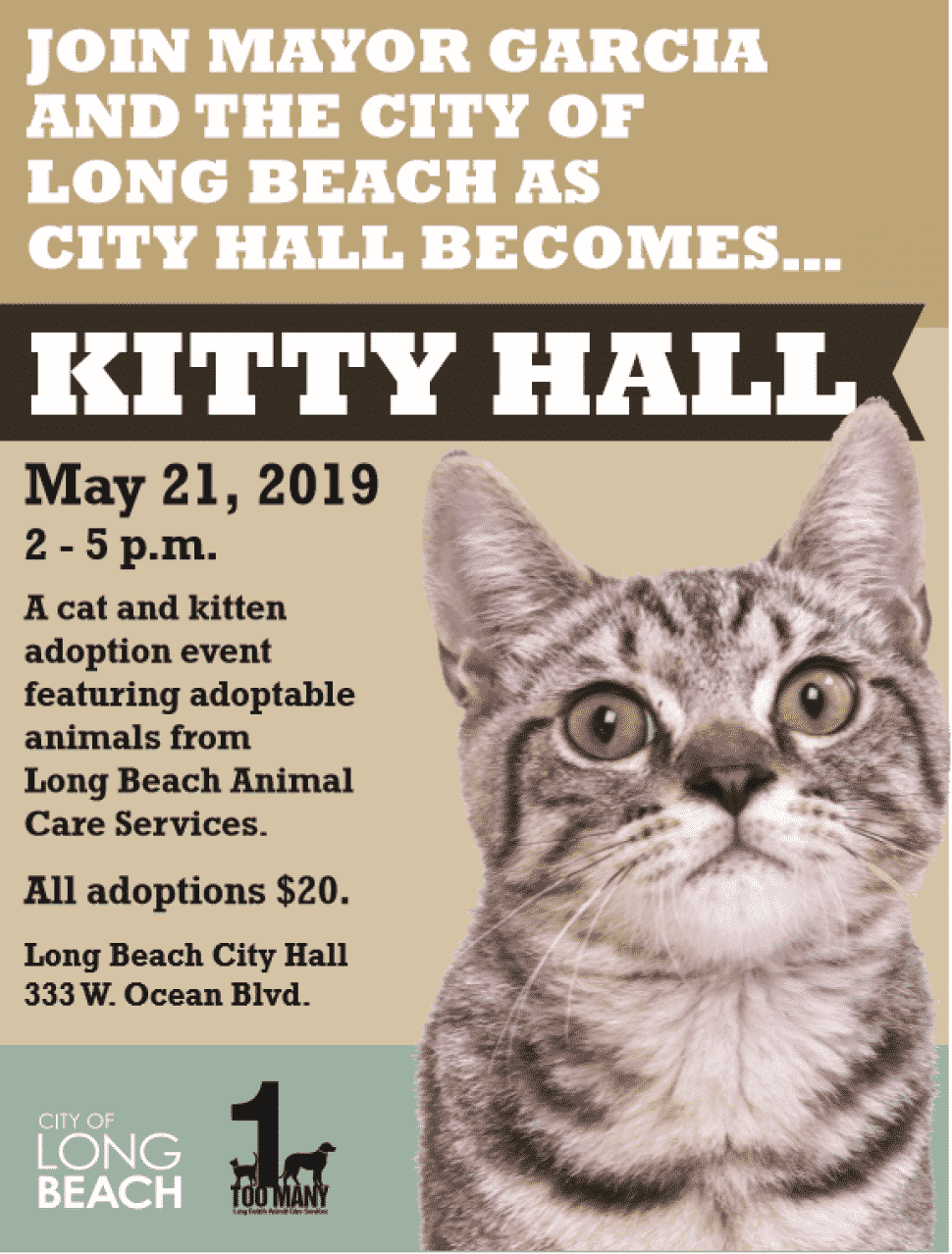 Kitty Hall: : Tuesday, May 21, 2–5 p.m., Long Beach City Hall, 333 E. Broadway, Long Beach, $20 adoption fee.
Cats and kittens from area shelters and rescues will lobby for good homes during this successful event. Each of them will enjoy his or her own platform, as long as something's dangling over it.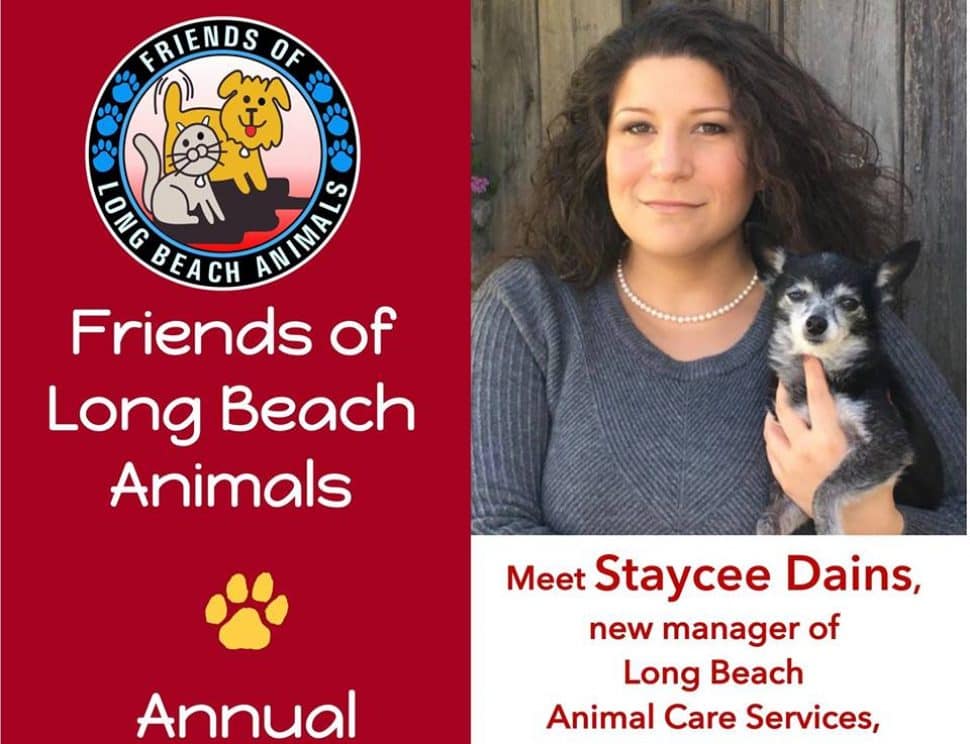 Friends of Long Beach Animals Annual Membership Meeting, with Long Beach Animal Care Services manager Staycee Dains: Thursday, May 23, 6:30–9:30 p.m., Long Beach Playhouse, 5021 E. Anaheim St., Long Beach, free
Friends of Long Beach Animals, founded in 1990, is among the most venerable pet-welfare nonprofits in town. This year's membership meeting will also be a welcoming party for Staycee Dains, Long Beach Animal Care Services' new manager. The job is no bed of catnip, so this will be an easy meet-and-greet, with appetizers, wine, beer and conversation with Staycee! Please RSVP at 562-988-7647 or [email protected].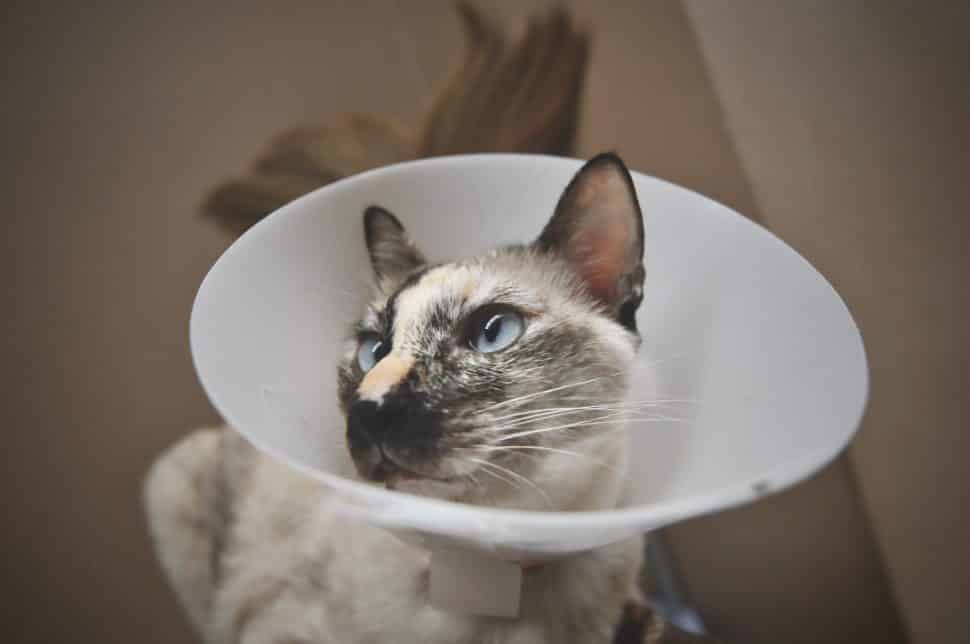 Fix Long Beach Free CAT Spay/Neuter Clinic: Sunday, May 26, 8:30 a.m.–2 p.m., Ramona Park, 3301 E. 65th St., Long Beach, free spay/neuter for qualifying Long Beach residents, with appointment; free microchips, shots, flea-med doses, dewormers and nail trimmings $10 each—no appointment necessary.
Newborn kittens are the most euthanized pets in shelters, ours included. The best way to stop a flood is to tamp the source, and that's why we're here. Our appointments are fully booked, but you can come for standby at 10:30 a.m. Appointments are available for future clinics—come make one. Full details are available here.
For Sunday May 26 we will be at Ramona Park (3301 E 65th St, Long Beach, CA 90805 (next to the community center and tennis courts). We will be fixing cats, but will have vaccines, etc for cats and dogs. WE are fully booked and our waitlist is closed. Standby time for both males and females is 10:30am.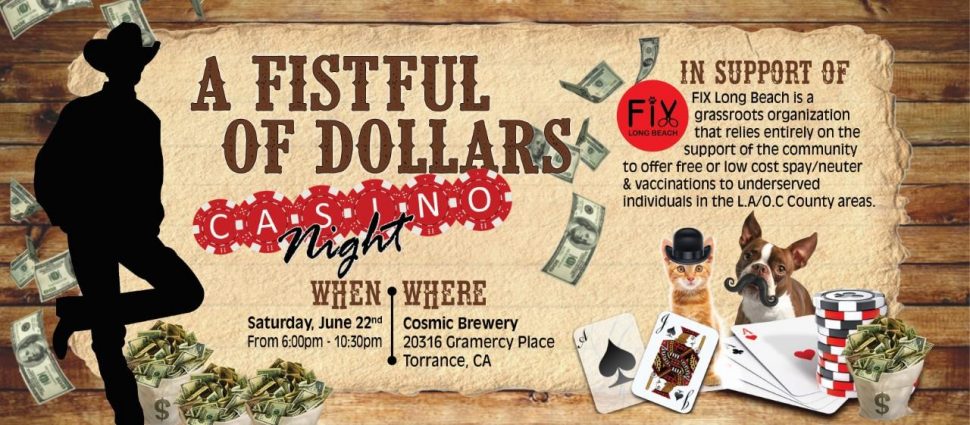 Fix Long Beach's 'A Fistful of Dollars' Casino Night: Saturday, June 22, 6–10:30 p.m., Cosmic Brewery, 20316 Gramercy Place, Torrance, $20 per ticket, available here.
It shouldn't be a gamble to see whether Fix Long Beach can spay and neuter as many cats and dogs as possible as well as support the fosters. But it sure can be a neat way to fund the clinics, if last year's event was any indication! The event includes a burger bar with a vegan option, s'more bar, discounts on beer and wine, and $50 casino cash for full-size craps, poker, roulette and blackjack tables. Come dressed to win in your favorite Western wear, and have fun during the Best Moustache contest; the 50/50 drawing; the silent auction; which includes some amazing trips; and the opportunity drawing. Prizes will go to the biggest casino winners. Tickets are available here.
Ongoing
The following pet-related businesses regularly feature cat, dog and rabbit adoptions. If you're a Long Beach-area rescue and don't see your adoption event listed here, please email [email protected]. Click on the links for each rescue in case of updates or changes.
Chase Bank, 5200 East Second St., Long Beach
 Gelson's Market, 6255 E. 2nd St.
Kahoots Pet Store, 18681 Main St. #102, Huntington Beach
Petco Animal Supplies, Marina Shores, 6500 Pacific Coast Highway, Long Beach
Pet Food Express, 4220 Long Beach Blvd., Long Beach:
PetSmart Cerritos, 12741 Towne Center Drive, Cerritos
PetSmart Compton, 1775 South Alameda St., Compton
PetSmart Garden Grove, 9835 Chapman Ave., Garden Grove
PetSmart, Long Beach Exchange, 3871 N Lakewood Blvd., Long Beach
PetSmart Signal Hill, 2550 Cherry Ave., Signal Hill
PetSmart Seal Beach, 12341 Seal Beach Blvd., Seal Beach.
Unleashed by Petco, 600 Redondo Ave.
Donations accepted for Pets of the Homeless
Pets of the Homeless' home page gives a self-description as the only organization focusing only on providing food and care for pets belonging to homeless people. Businesses and other organizations across the country receive in-kind donations of food and other needs that the dogs and cats' human families can pick up at outreach locations. The following Long Beach businesses will accept your donations:
Trendi Pawz, 255 Redondo Ave., Long Beach
Belmont Heights Animal Hospital, 255 Redondo Ave., Long Beach
Paw Shoppe Pet Center, Inc., 6416 E. Spring St., Long Beach
Food and supplies are available at Beacon for Him Ministries, 1535 Gundry Ave. Long Beach, Mondays from 9 a.m. to noon and Saturdays from noon to 3 p.m.; and at Christian Outreach in Action, 515 E. 3rd St., Long Beach,Thursday from 9-11 a.m. Donations will be gratefully accepted at these locations as well.
Shelter-enrichment supplies requested for ACS's cats, dogs and rabbits: drop-off Wednesdays through Fridays, 10 a.m.–4 p.m., shelter side of P.D. Pitchford Companion Animal Village, 7700 E. Spring St., Long Beach
Canned kitten food (Royal Canin), yogurt, beef and chicken broth, pipe cleaners, toilet-paper and paper-towel rolls, catnip, canned pet food, wine-bottle corks (for cat toys) and ice cube trays all are needed. Donations are tax deductible.
Support our journalism.
It's been one year since the Long Beach Post began asking you, our readers, to contribute to keeping local journalism alive in the city.
Thousands have contributed over the past year giving an average contribution of $12.39 a month.
Please consider what the news and information you get every day from the Post means to you, and start a recurring monthly contribution now. READ MORE.