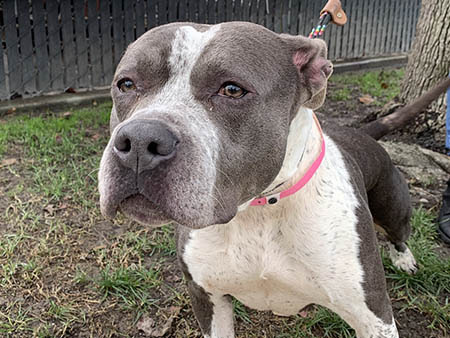 Want to help one of the most dumped dog breeds get a life? Adopt a pit bull from our shelter!
Judging by last Saturday's meet-and-greet, Chloe-mania hasn't subsided. Between 300 and 400 people showed up for Chloe selfies, cuddles, and big, wet kisses, and pets from several rescues went home or had applications made. A couple of them were adoptables featured in last week's Virtually Pets.
Our girl's leaving quite the living legacy. You can follow Chloe's progress on the Saving Chloe page, which Fix Long Beach will keep alive.
Meanwhile, back at the P.D. Pitchford Companion Animal Village, which houses our city shelter at Long Beach Animal Care Services and the private shelter spcaLA, you can pick out a pit bull or bully mix and pick your own adoption fee as well (see Ongoing below—you have until April 14).
Pit bulls get dumped in shelters all the time and have long been cited as the breed most likely to be at or near the top of shelter populations. They're also the most likely to be euthanized. A recent listing of adoptable dogs on Animal Care Services' Adoption page showed 51 on the roster; 25 were bully breeds or mixes—a tail wag away from half.
The good news is, I meet up with an increasing number of them on leashes all the time, and when I ask if I might meet the dog, I and whomever I'm with get an enthusiastic yes from the human and a huge, goony smile from the dog.  Sometimes, we rate a big, smeary kiss. A couple of Long Beach Post staff members have shelter pit alumni, and they're just as goony over them. Remember Petey the Pup from "The Little Rascals"? Yup—Petey was a pittie. If these guys aren't ambassadors for their breed, I don't know who is.
Chloe and her rescuers inspired people through her survival and the determination of her rescuers as well as that of the community to see that she made it. Nothing like a video to inspire you to consider coming to the shelter and picking out a pittie. Here are four, all at Animal Care Services.
https://www.facebook.com/LongBeachAnimalCare/videos/366001760671723/
Hello, Athena! This adorable 4-year-old cutie can play with her ball (or Kong) for hours. She's filled with love and is ready to share it with a new adoptable family. Ask for ID#A556095.
Have you ever met a dog that is just too happy playing most of the day? Meet Tanner #A623600. This handsome guy will make a perfect companion for someone looking for such a dog. He's adoptable and remember, take advantage of our "Pick a Pittie" promotion until April 14th. #LBadoptapetTanner's Info: https://bit.ly/2IaT154

Posted by City of Long Beach Animal Care Services on Wednesday, April 3, 2019
Have you ever met a dog that is just too happy playing most of the day? Meet Tanner. This handsome guy will make a perfect companion for someone looking for such a dog. He's just a little over a year old. Ask for ID#A623600.
https://www.facebook.com/LongBeachAnimalCare/videos/386691211912375/
How could you not love a Bubba? Bubba's a volunteer favorite and an absolutely silly goose. He's in love with life. Can you give it to him? Ask for ID#A559488.
Things to do, pets to support
Please send any Long Beach or Seal Beach pet-related events or projects to [email protected]. Posting subject to approval.
Fix Long Beach Free Spay/Neuter Clinic: Saturday, April 13, 9 a.m.–3 p.m., Ramona Park, 3301 E. 65th St., Long Beach, free spay/neuter for qualifying Long Beach residents with appointment; free microchips, shots, flea-med doses, dewormers and nail trimmings $10 each—no appointment necessary. Appointments available for future clinics—come make one.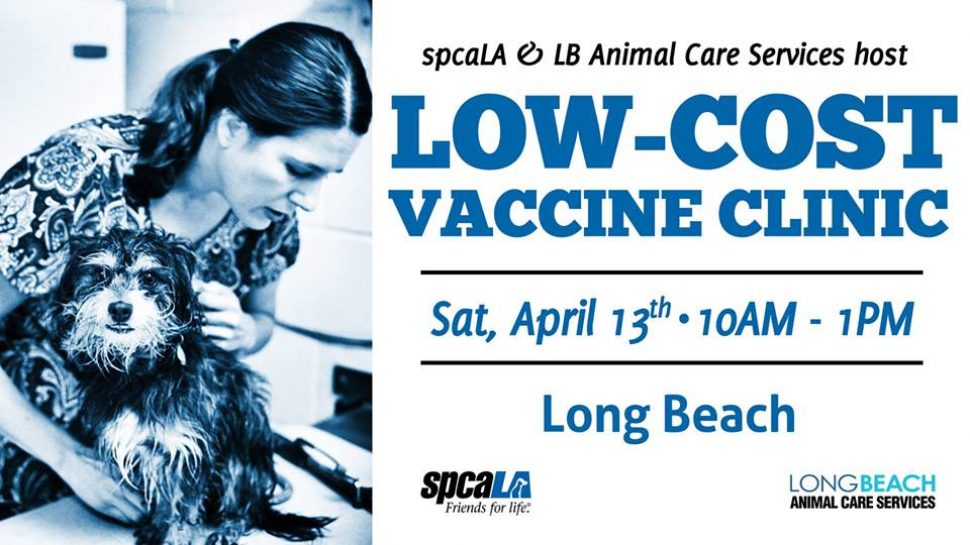 Low-Cost Vaccine Clinic, sponsored by Long Beach Animal Care Services and spcaLA: Saturday, April 13, 10 a.m.–1 p.m., Silverado Park, 1545 W. 31st St., Long Beach, see text for pricing.
In addition to the vaccinations, Animal Care Services will bring their Adoption Waggin' for pet adoptions and a pet licensing specialist. $10 bordetella vaccinations for dogs; $20 CIV** vaccinations for dogs; $15 DA2PPV vaccinations for dogs; $15–25 deworming for cats and dogs; $15 FeLV vaccinations for cats; $15 flea treatment for cats and dogs; $15 FVRCP vaccinations for cats; $25 microchips for dogs and cats; $7 rabies vaccinations for cats and dogs; $45 kitten package for kittens 6–12 weeks old, includes FVRCP, dewormer and microchip; $55 puppy package for puppies 6–12 weeks old, Includes DA2PPV, bordetella, dewormer and microchip. All dogs on leash or carrier, all cats in carriers. Bring medical records if you have them. Cash and credit accepted.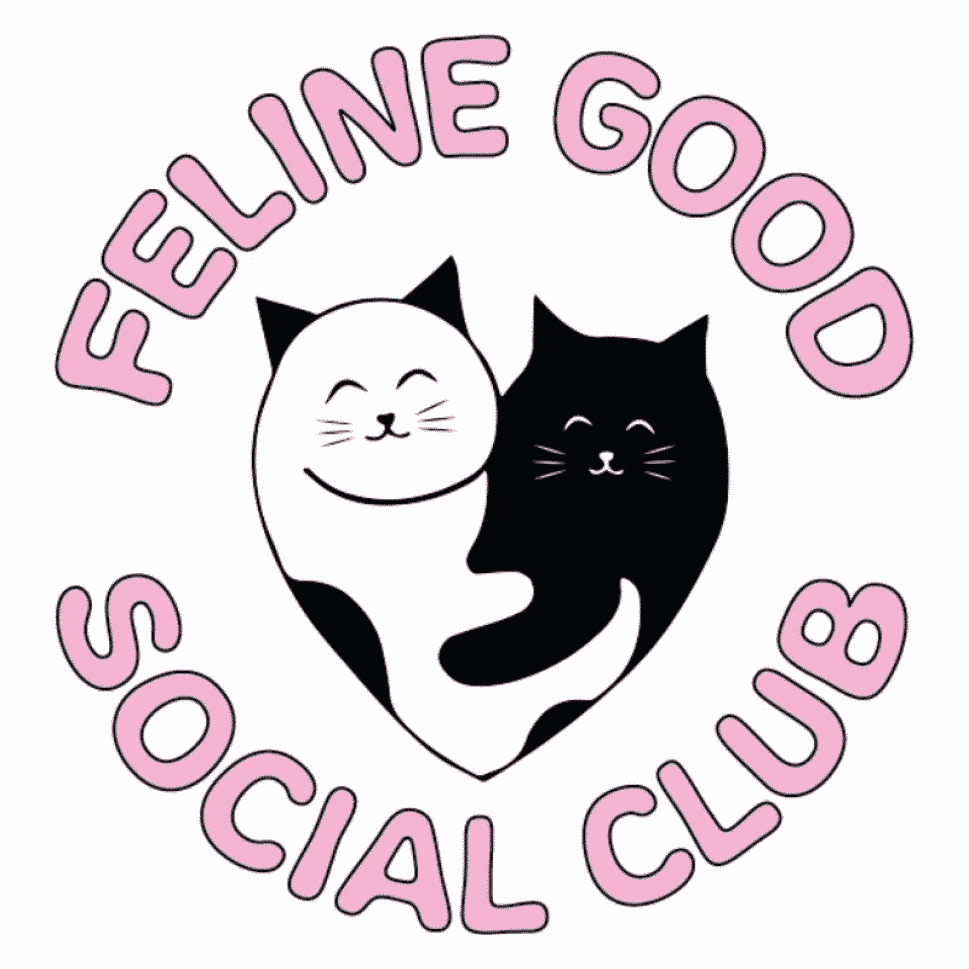 Feline Good Social Club Grand Opening: Saturday, April 27, 10 a.m., 301 Atlantic Ave., Long Beach, adoption fees apply.
We don't need coffee to keep us awake for this event! Finally, feline-ally, Long Beach is getting its own permanent cat café! Three entrepreneurial, passionate cat ladies have pounced on this opportunity to place rescue cats in a permanent and loving home. The Feline Good Social Club will have its grand opening in the heart of Downtown Long Beach and will offer a unique opportunity to socialize with adoptable cats in a playful environment supplemented with unlimited gourmet coffee and tea.
The grand opening will feature a VIP Package with exclusives perks for those who would like additional time with the cats in a luxury setting, and merch bags filled with cat-themed gifts are sure to tickle your whiskers. All of the cats are rescued from the local rescue group Long Beach Felines.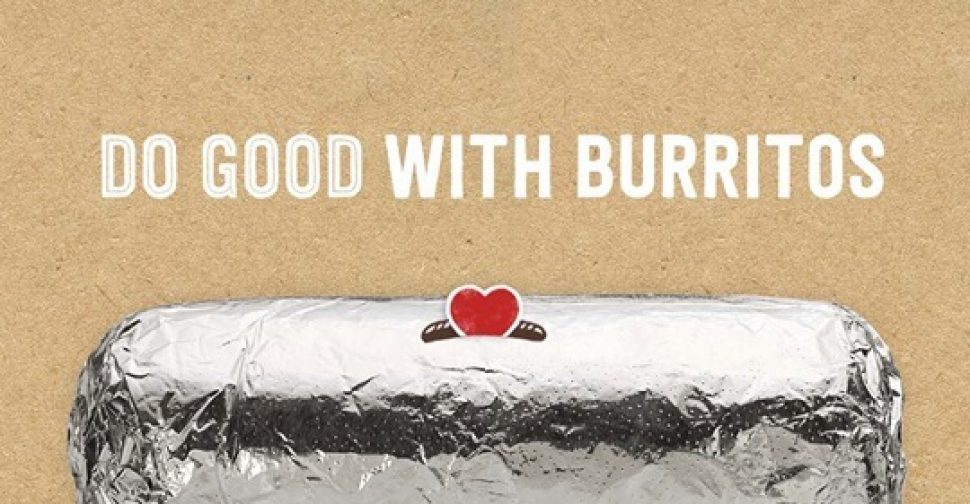 Do Good with Burritos Fundraiser: Sunday, April 28, 4–8 p.m., Chipotle, Marina Pacifica Mall, 6376 E. Pacific Coast Highway, Long Beach, menu prices apply.
Whoever would have thought that fundraising would be such a gas! Dine at Chipotle during this event, show the above flyer on your phone or printed out, and 33 percent of the proceeds will benefit Fix Long Beach to help spay and neuter as many cats and dogs as possible. Cool beans, right?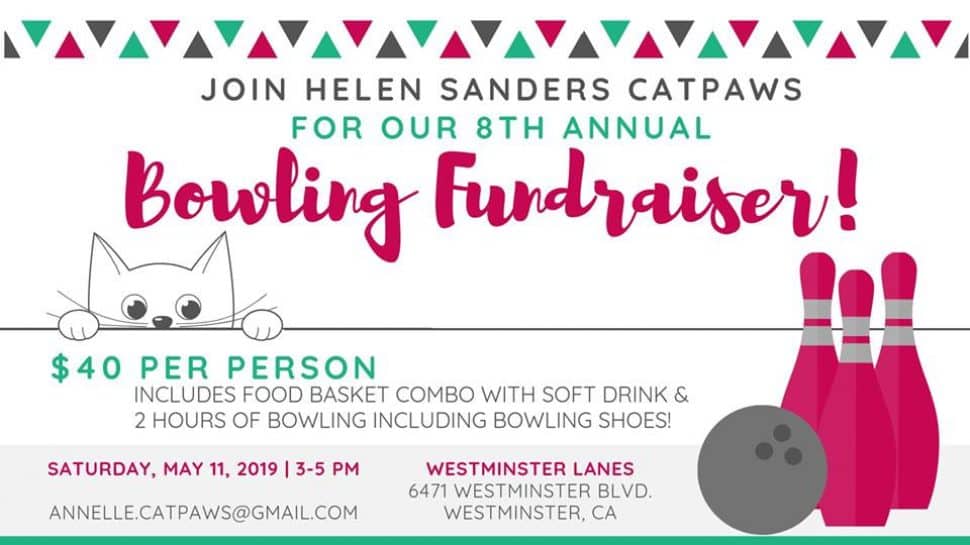 Helen Sanders CatPAWS Bowling Fundraiser: Saturday, May 11, 3–5 p.m., Westminster Lanes, 6471 Westminster Blvd., Westminster, $40 per ticket.
You know that if you draw whiskers on the head of a bowling pin and paste pointed ears on the crown that it'll resemble a cat sitting up? That and the fact that it's a good fund-raising idea for the cats and kittens under the care of Helen Sanders CatPAWS rescue. This annual event raises money for food, veterinary bills (they mount) and neonatal care, including the free DIY kits for bottle-feeders that CatPAWS makes available free of charge at the shelter. Details are on the flyer—so roll one down an alley for the alley cats!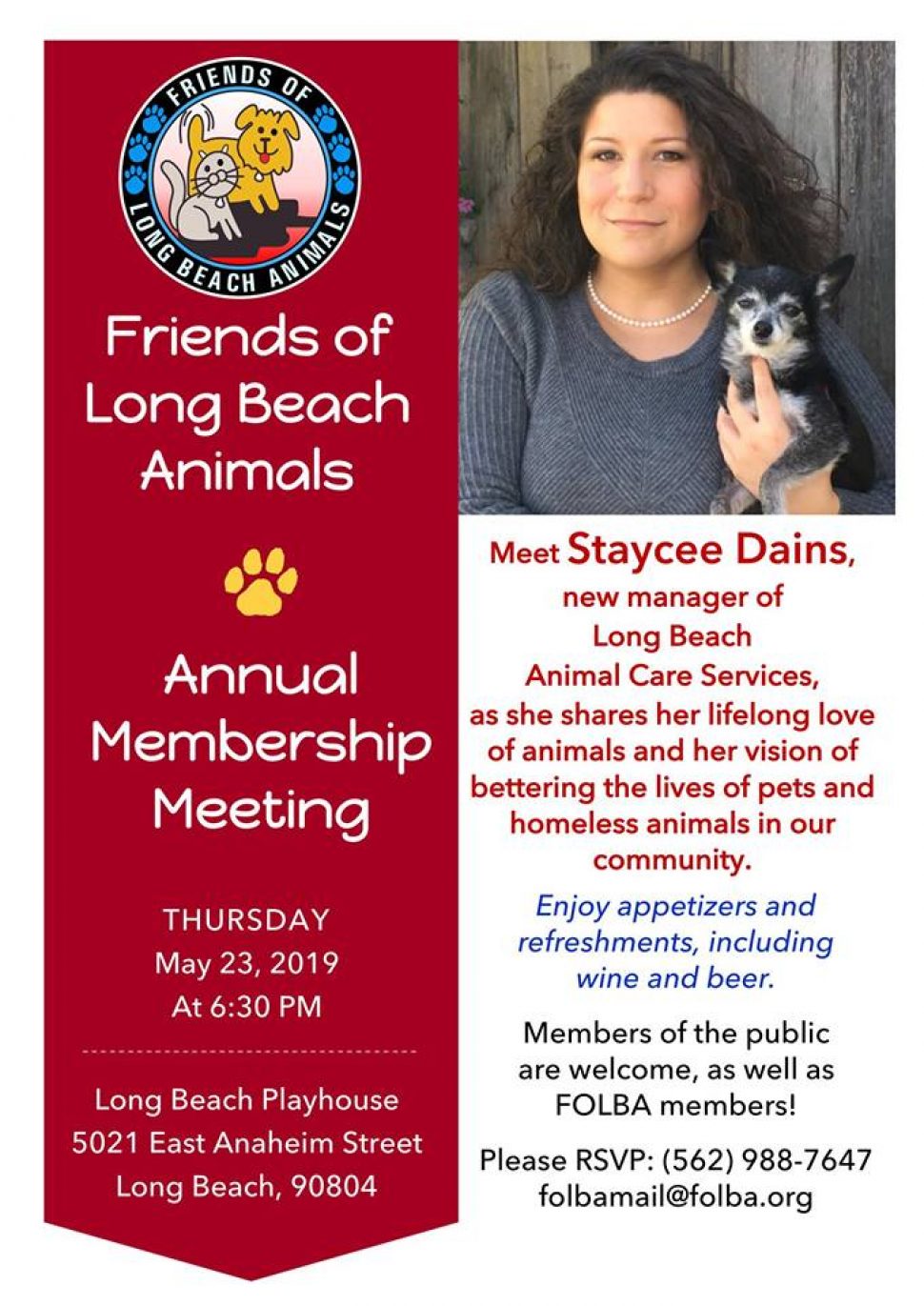 Friends of Long Beach Animals (FOLBA) annual membership meeting, featuring shelter manager Staycee Dains: Thursday, May 23, 6:30–8 p.m., Long Beach Playhouse, 5021 E. Anaheim St., Long Beach, free.
Join Friends of Long Beach Animals in welcoming new Animal Care Services Manager Staycee Dains. Staycee will be sharing her lifelong love of animals and her vision of bettering the lives of pets and homeless animals in our community. FOLBA members and the community at large are welcome.
Ongoing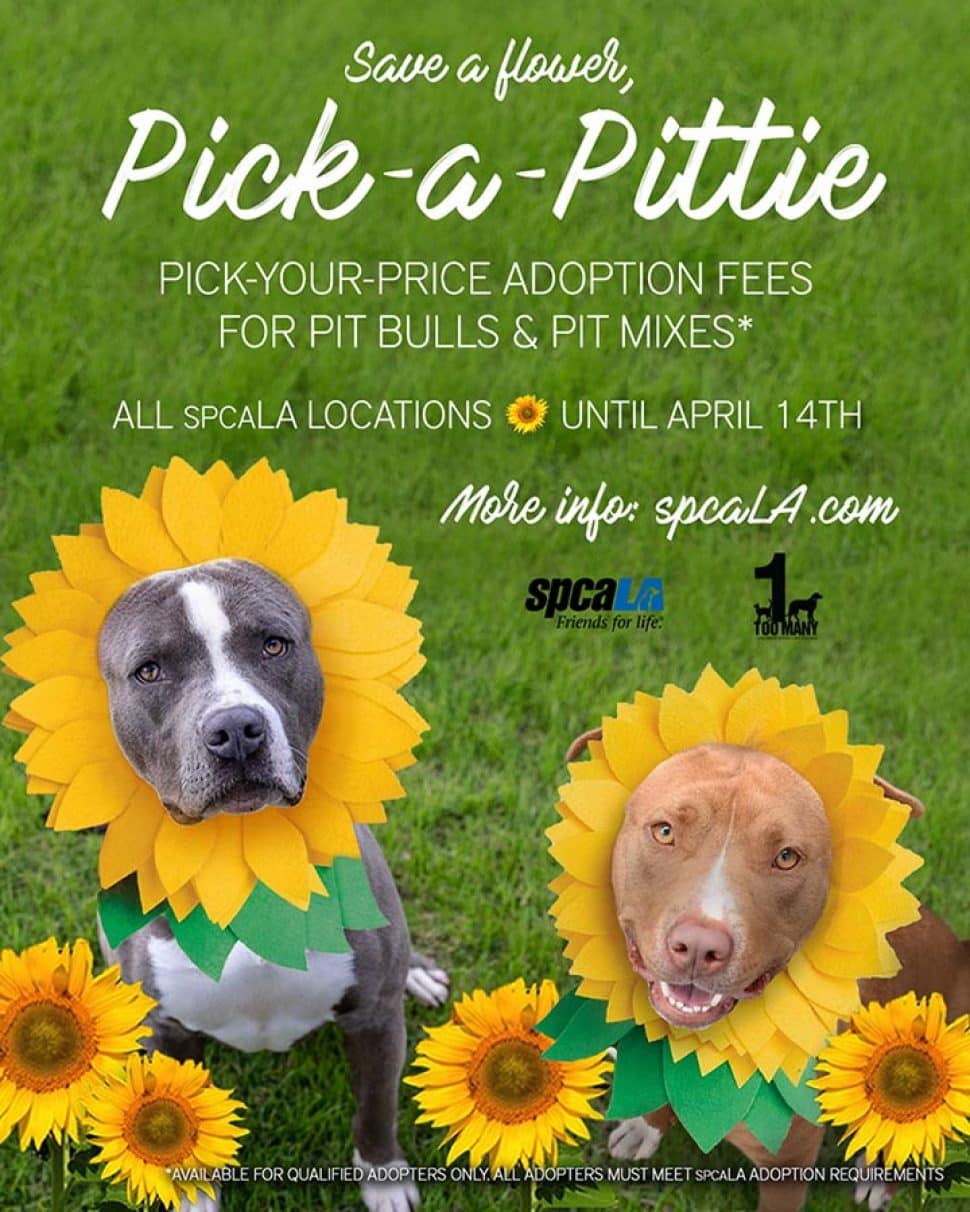 Pick-a-Pittie adoption opportunity: shelter hours, through April 14, Long Beach Animal Care Services and spcaLA, 7700 E. Spring St. (at entrance to El Dorado Park), Long Beach, choose your own adoption fee.
Pit bulls are among the most common types of dogs found in shelters. They're also largely misunderstood. Thankfully, they're becoming popular as loyal companion pets. If you'd like to add one to your family, here's your chance to not only pick a pittie but also pick the price you'll pay for the adoption fee! The special is for qualified adopters only.

Adopt, adopt, adopt
The following pet-related businesses regularly feature cat, dog and rabbit adoptions. If you're a Long Beach-area rescue and don't see your adoption event listed here, please email [email protected].
Chase Bank, 5200 E. Second St., Long Beach
 Gelson's Market, 6255 E. Second St.
Kahoots Pet Store, 18681 Main St. #102, Huntington Beach
Petco Animal Supplies, Marina Shores, 6500 Pacific Coast Highway, Long Beach
Pet Food Express, 4220 Long Beach Blvd., Long Beach:
PetSmart Cerritos, 12741 Towne Center Drive, Cerritos
PetSmart Compton, 1775 S. Alameda St., Compton
PetSmart Garden Grove, 9835 Chapman Ave., Garden Grove
PetSmart, Long Beach Exchange, 3871 N. Lakewood Blvd., Long Beach
PetSmart Signal Hill, 2550 Cherry Ave., Signal Hill
PetSmart Seal Beach, 12341 Seal Beach Blvd., Seal Beach.
Unleashed by Petco, 600 Redondo Ave., Long Beach
Long Beach Little Paws Project needs donations
The most vulnerable animals in the public shelter system are kittens under two pounds. These fragile babies, especially those not yet eating on their own, are typically euthanized on intake at most public shelters. In an effort to change the fate of far too many kittens, two non-profit rescue organizations, The Little Lion Foundation and Helen Sanders CatPAWS, have launched a joint effort to create and operate a kitten nursery. This nursery will give kittens too young to be adopted or those who need medical care a safe place to heal and grow. Newborn kittens are fragile and vulnerable. You can tell by those photos—if you look closely, you'll see the beautiful cat that each of them will grow to be. Please read all about them here, and please, please donate.
Free Pet Food Distributions
Pet food is available at Beacon for Him Ministries, 439 W. Anaheim St., Mondays from 9 a.m. to noon and Saturdays from noon to 3 p.m. A dog-washing station with a stainless-steel tub is also available onsite at these hours. Donations and supplies such as shampoo, flea control meds and pet food are always gratefully accepted.
The Pet Food Bank is sponsored by Christian Outreach in Action, located at 515 E. Third St., Long Beach. Hours are Thursday from 9 to 11 a.m.
Pets of the Homeless provides many collection places across the country to help homeless people to feed and care for their animals. Please support them through a cash donation, or bring pet food to the Long Beach-area drop-off center, Trendi Pawz Grooming, 3726 E. Seventh St., Long Beach. Access this link for resources and donation areas in SoCal and across the country.
Shelter-enrichment supplies requested for ACS's cats, dogs and rabbits: drop-off Wednesdays through Fridays, 10 a.m.–4 p.m., shelter side of P.D. Pitchford Companion Animal Village, 7700 E. Spring St., Long Beach.
Canned kitten food for mothers and babies (Royal Canin), yogurt, beef and chicken broth, pipe cleaners, toilet-paper and paper-towel rolls, catnip, canned pet food, wine-bottle corks (for cat toys) and ice cube trays all are needed. Donations are tax deductible.
Free news isn't cheap.
We believe that everyone should have access to important local news, for free.
However, it costs money to keep a local news organization like this one—independently owned and operated here in Long Beach, without the backing of any national corporation—alive.
If independent local news is important to you, please consider supporting us with a monthly or one-time contribution. Read more.