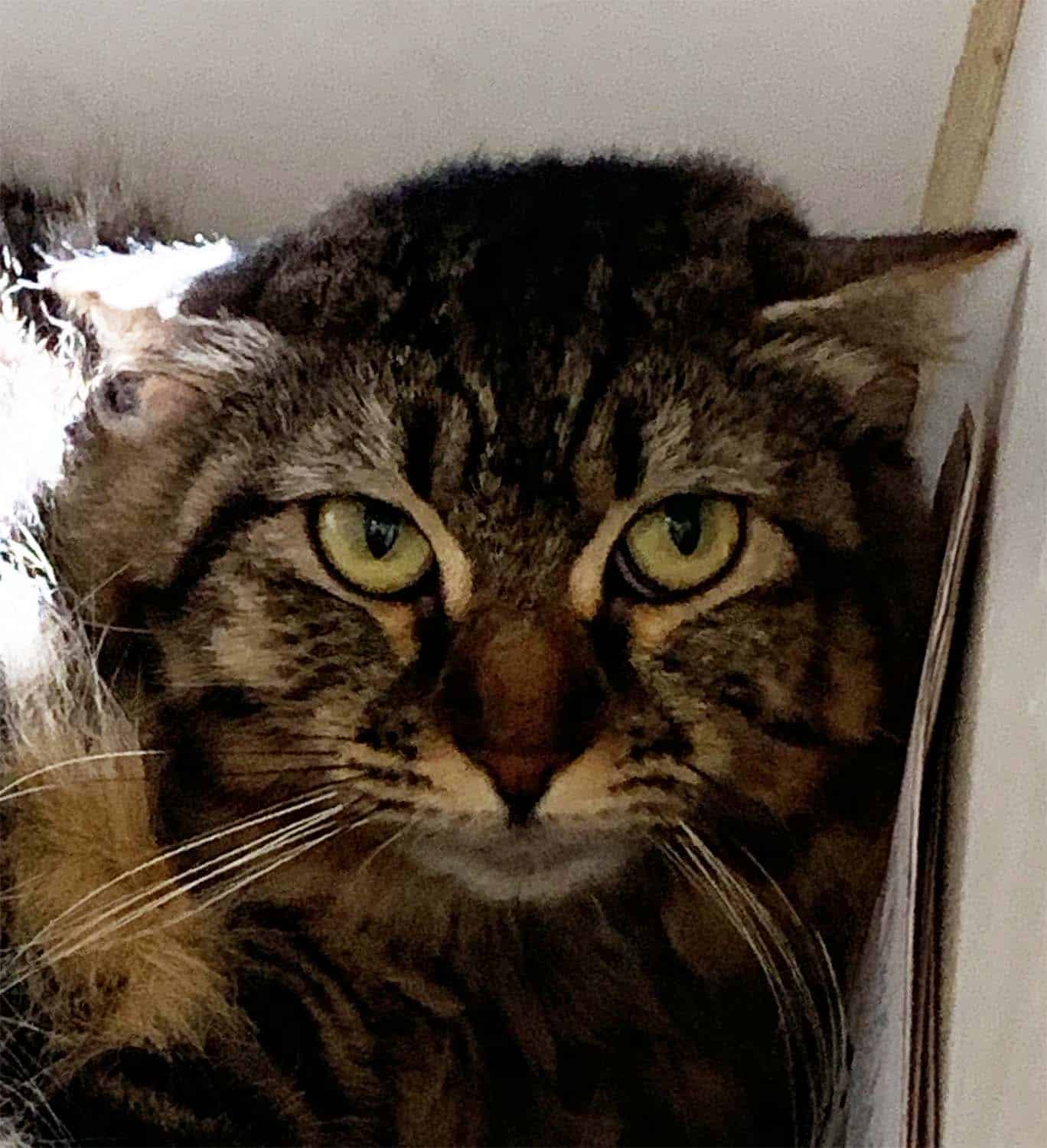 This week, my cat-people colleagues, editor Melissa Evans and reporter/videographer Valerie Osier (actually, Valerie digs the doggies, too and was scouting for one of her own), visited the shelter at Long Beach Animal Care Services to celebrate National Love Your Pet Day to show the readers some of the animals who weren't someone's pet to love and deserve to be. The big orange guy in the first part of the video, who was head-butting Melissa to charm her into adopting him, appealed to someone else immediately after and went home with them instead.
Before I go any further, here's Big Zong, an 8-year-old medium hair brow tabby. Not all animals are meant for laps, and it's generally because of their history with humans. This doesn't mean that they deserve a suitable home any less than the rest of the pets-in-waiting do. Big Zong was found inside a home after the owner passed and is having a very hard time at the shelter. He's not social with humans, and he needs a place where he'll just be allowed to be himself. If he can adjust to a barn environment, that would help as well. Go into the shelter to see him if you're interested and speak to the adoption team.
Videos have it all over still photographs—even those unsettling, Harry Potterish live ones on smartphone cameras—to show anyone's true self. Here are a few more from our shelter:
https://www.facebook.com/LongBeachAnimalCare/videos/2266341273687928/
These guys are called the Motley [dare I say Muttley?] Crew—a bunch of funny little guys who have a great time socializing. In order of appearance, they are:
Things to do, pets to support
 Please send any Long Beach or Seal Beach pet-related events or projects to [email protected]. Posting subject to approval.
Moon Cat Café adoptions at Fourth Friday: Friday, Feb. 22, 6–9 p.m., outside Artistic Edge, 410 St Louis Ave., Long Beach, adoption fees vary, $12 includes beverage, pastry and a visit with the cats.
Moon Cat Café is a unique vehicle for adoption—literally. It's a café on wheels with some of the best coffee and pastries you'll ever experience, and the cats are even better. This Friday, Moon Cat will be hosting adoptable cats from Fix Long Beach's fosters: Titus, Purrdy and Lightning. Come on out and enjoy live music, extended business hours, art shows, and, of course, coffee with adoptable kitties! 10 percent of the proceeds go to Fix Long Beach to help them educate the public about spay/neuter, provide mobile spay/neuter clinics, and foster adoptable cats and dogs. Best get a rideshare, a bike or a scooter as parking can be a challenge!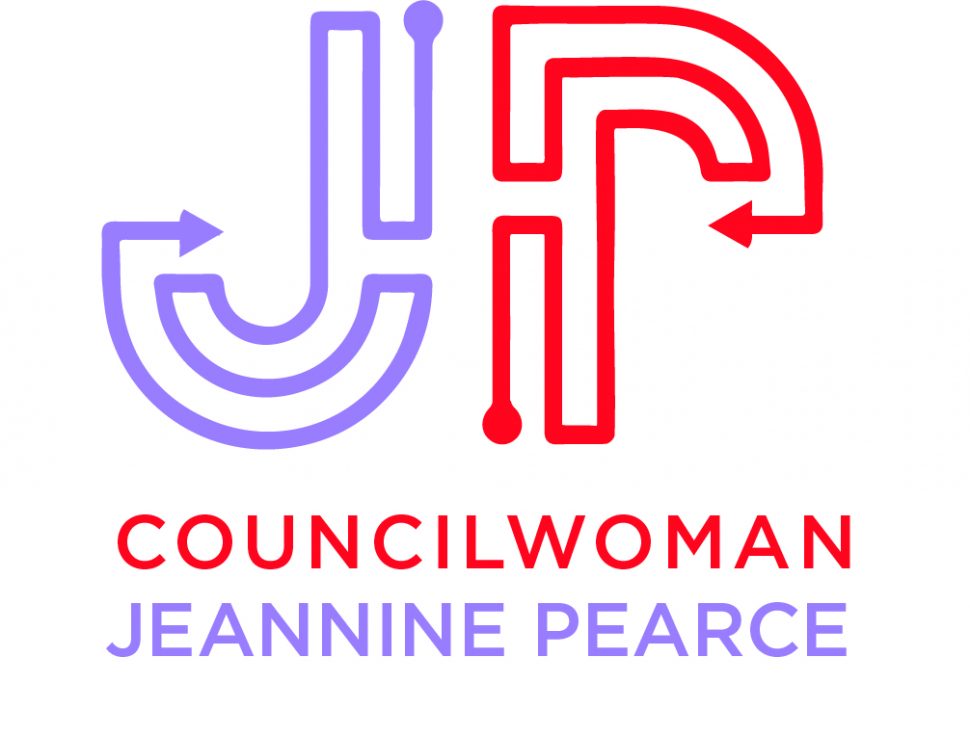 Fix Long Beach Free Spay/Neuter Clinic, sponsored by Councilwoman Jeannine Pearce and District 2: Saturday, March 9, 9 a.m.–3 p.m., Cherry Park, 1901 E. 45th St., Long Beach, free spay/neuter for qualifying Long Beach residents; free microchips; shots, flea-med doses, dewormers and nail trimmings $10 each.
The week after the cat clinic, Fix Long Beach will join forces with District 2 to spay and neuter as many dogs as we have appointments! We're booked, but feel free to pop by and check the waiting list. No appointments are necessary for low-cost vaccinations, nail trimmings or free microchips. Be sure your dogs are on sturdy leashes and cats are in dedicated carriers for their shots. Coloring and humane education activities for kids, and a couple of silly contests. THANK YOU, COUNCILWOMAN PEARCE!
Mayor's Animal Care Visioning Task Force Public Workshop: Saturday, March 3, 2800 N. Studebaker Road, Long Beach, time to follow.
The Long Beach Parks and Recreation Department invites the community at large to a workshop for their input about implementing details of phases one and two of the city auditor's review of Long Beach's shelter.
Ongoing
The following pet-related businesses regularly feature cat, dog and rabbit adoptions. If you're a Long Beach-area rescue and don't see your adoption event listed here, please email [email protected].
Chase Bank, 5200 East Second St., Long Beach
 Gelson's Market, 6255 E. 2nd St.
Kahoots Pet Store, 18681 Main St. #102, Huntington Beach
Petco Animal Supplies, Marina Shores, 6500 Pacific Coast Highway, Long Beach
Pet Food Express, 4220 Long Beach Blvd., Long Beach:
PetSmart Cerritos, 12741 Towne Center Dr, Cerritos
PetSmart Compton, 1775 South Alameda St., Compton
PetSmart Garden Grove, 9835 Chapman Ave, Garden Grove
PetSmart, Long Beach Exchange, 3871 N Lakewood Blvd., Long Beach
PetSmart Signal Hill, 2550 Cherry Ave., Signal Hill
PetSmart Seal Beach, 12341 Seal Beach Blvd., Seal Beach.
Unleashed by Petco, 600 Redondo Ave.
Long Beach Little Paws Project needs donations
The most vulnerable animals in the public shelter system are kittens under two pounds. These fragile babies, especially those not yet eating on their own, are typically euthanized on intake at most public shelters. In an effort to change the fate of far too many kittens, two non-profit rescue organizations, The Little Lion Foundation and Helen Sanders CatPAWS, have launched a joint effort to create and operate a kitten nursery. This nursery will give kittens too young to be adopted or those who need medical care a safe place to heal and grow. Newborn kittens are fragile and vulnerable. You can tell by those photos—if you look closely, you'll see the beautiful cat that each of them will grow to be. Please read all about them here, and please, please donate.
Low-Cost Pet-Vaccination Clinics: For schedule, visit this link
Pet owners must be 18 years or older, all pets must be on leashes or in carriers, and only healthy and non-pregnant animals will be vaccinated. Please bring prior vaccination information with you to the clinic.
Free Pet Food Distributions
Pet food is available at Beacon for Him Ministries, 439 West Anaheim St., Mondays from 9 a.m. to noon and Saturdays from noon to 3 p.m. A dog-washing station with a stainless-steel tub is also available onsite at these hours. Donations and supplies such as shampoo, flea control meds and pet food are always gratefully accepted.
The Pet Food Bank is sponsored by Christian Outreach in Action, located at 515 E. Third St., Long Beach. Hours are Thursday from 9 to 11 a.m.
Pets of the Homeless provides many collection places across the country to help homeless people to feed and care for their animals. Please support them through a cash donation, or bring pet food to the Long Beach-area drop-off center, Trendi Pawz Grooming, 3726 E. Seventh St., Long Beach. Access this link for resources and donation areas in SoCal and across the country.
Shelter-enrichment supplies requested for ACS's cats, dogs and rabbits: drop-off Wednesdays through Fridays, 10 a.m.–4 p.m., shelter side of P.D. Pitchford Companion Animal Village, 7700 E. Spring St., Long Beach.
Creamy peanut butter, yogurt, beef and chicken broth, pipe cleaners, toilet-paper and paper-towel rolls, catnip, canned pet food, wine-bottle corks (for cat toys) and ice cube trays all are needed. Donations are tax deductible.
Support our journalism.
It's been one year since the Long Beach Post began asking you, our readers, to contribute to keeping local journalism alive in the city.
Thousands have contributed over the past year giving an average contribution of $12.39 a month.
Please consider what the news and information you get every day from the Post means to you, and start a recurring monthly contribution now. READ MORE.