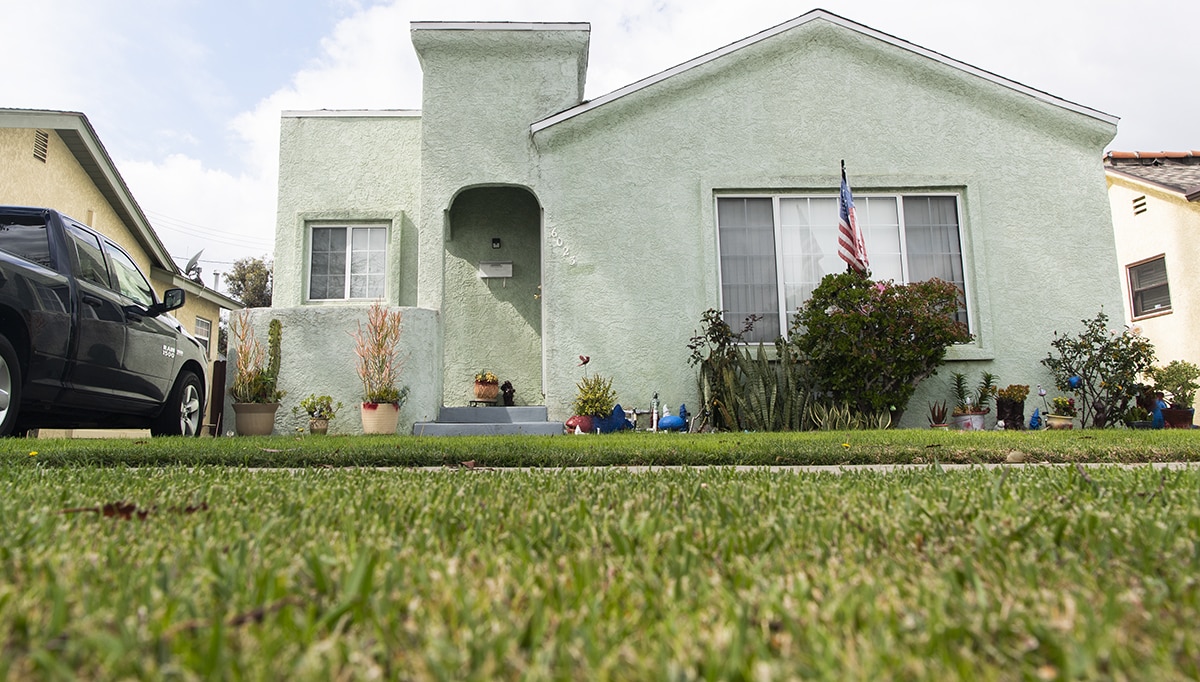 Sometimes a lack of style is its own style. And it's the near absence of ornamentation and outside architectural  influences that marks the homes on Walnut Avenue, between 60th and 61st streets in North Long Beach's Grant neighborhood.
A string of 19 homes on Walnut Avenue has been nominated by its neighborhood association as a historic landmark district. It would be the first such district in North Long Beach and the 18th in the city.
A public hearing on the matter of whether the neighborhood should be given historic status will be held at 5 p.m. Tuesday, March 5, at the City Council meeting in the council chambers on the first floor at 333 W. Ocean Blvd., followed by a vote by the council.
"North Long Beach largely hasn't been recognized for its history," said Long Beach Councilman Rex Richardson, whose 9th District is in North Long Beach.
"The Grant neighborhood has a unique character," he said. "It has nice homes and the neighbors take pride in, but it's been overlooked. It hasn't been the focus of groups that give grants to support historic preservation or recognition."
Richardson cited some historic fixtures located in the Grant neighborhood:  The original Fire Station No. 12, which is a historic landmark; the American Legion Hall, the New Philadelphia AME Church.
The neighborhood, named for its elementary school, goes from the 91 Freeway to South Street between Orange and Cherry avenues, but it's the stretch of simple, small homes on Walnut that are in line to be the city's new Historical Landmark District.
The homes don't pop out at you as structures of historical significance. They're notable for having been built in the low-falutin' Minimal Traditional style, which was popular during the Great Depression and during Long Beach's population boom from the 1920s through the post-war years when there was a need for quick and economical construction without money- or time-squandering frills like fancy cabinetry, spindlework, lavish masonry or other purely decorative features.
The homes are also of some interest as examples of residences that began popping up with the advent of the personal automobile, allowing the creation of affordable suburban homes farther away from city centers.
If you want to live in a historic district on a budget, the Grant neighborhood is perfect for you. There are none of the million-dollar mansions you'll find in most historic districts that are generally noted for their more elaborate architecture, like the homes in Bluff Park or Belmont Heights.
The homes on Walnut, though there are currently none on the market, have value estimates on real estate sites ranging from the high $300,000s to the low $500,000s.
Typically, you'll get a two-bedroom, one-bath residence with a one-car garage sprawled over 800-900 square feet. Many of the homes on the block of Walnut now are owned by retirees, or, as Richardson says, "people who don't need a lot of room."
And people who don't require a lot of excessive style. The Minimalist Traditional school of architecture is still appreciated by architects, if only for its economic and stylistic simplicity alone.
IS Architecture, a La Jolla-based firm that specializes in historic preservation and restoration of existing structures, notes in an article on Minimal Traditional, "Unfortunately, many of these homes have been significantly altered due to their perception as uninteresting or style-less. Their connection with suburban tract development does make them likely contributors to historic districts."
Tim Grobaty is a columnist and the Opinions Editor for the Long Beach Post. You can reach him at 562-714-2116, email [email protected], @grobaty on Twitter and Grobaty on Facebook.
Support our journalism.
It's been one year since the Long Beach Post began asking you, our readers, to contribute to keeping local journalism alive in the city.
Thousands have contributed over the past year giving an average contribution of $12.39 a month.
Please consider what the news and information you get every day from the Post means to you, and start a recurring monthly contribution now. READ MORE.