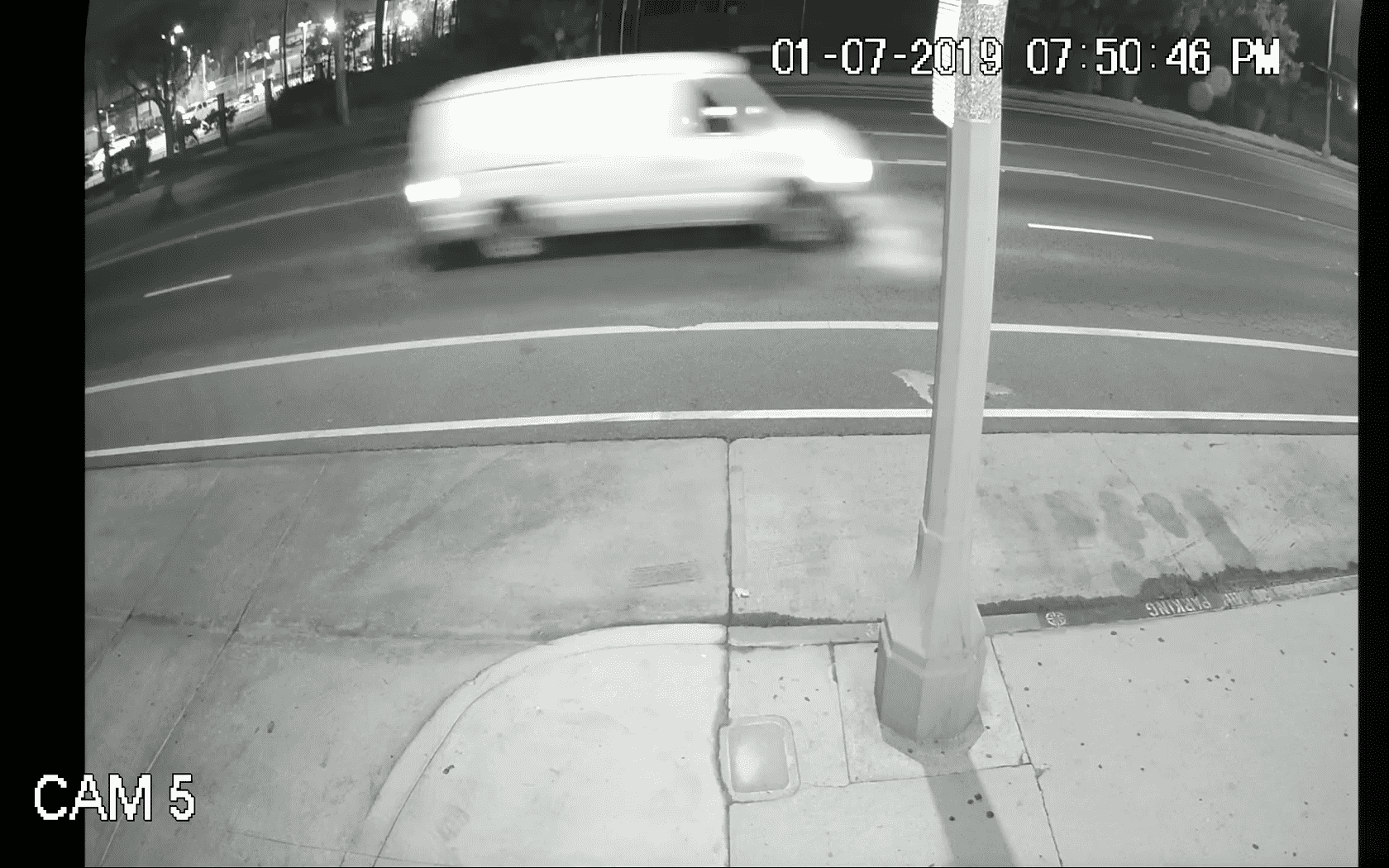 Police need help finding hit-and-run driver of van that dragged pedestrian to his death
Police on Friday released photos and security camera video of a van they say was involved in a deadly hit-and-run crash where a pedestrian was dragged 900 feet down a North Long Beach street earlier this week.
Police said the van appears to be a Ford E series, possibly an E350 4th generation Econoline van from between 1994 to 2009.
Police said whoever was in the van drove off after hitting a 79-year-old man crossing South Street at Paramount Boulevard around 7:50 p.m. Monday.
Investigators believe the van was headed west on South Street when it hit the man before the driver turned right on Paramount.
"The cargo van then dragged the pedestrian approximately 900 feet northbound on Paramount Boulevard," police said in a statement. "The cargo van fled the scene making no attempt to stop, render aid or notify police or paramedics."
The crash left the man lying in the roadway where an SUV also hit him, according to authorities. That driver stayed at the scene and cooperated with police, they said.
Police said the pedestrian was in a crosswalk with the right-of-way when the van hit him. Police identified the pedestrian as Elias Sanchez, a Long Beach resident.
They asked anyone who recognizes the van to call police at 562-570-7355.
Editor's note: This story was updated with a new description of the van.
Jeremiah Dobruck is the breaking news editor of the Long Beach Post. Reach him at [email protected] or @jeremiahdobruck on Twitter.
Free news isn't cheap.
We believe that everyone should have access to important local news, for free.
However, it costs money to keep a local news organization like this one—independently owned and operated here in Long Beach, without the backing of any national corporation—alive.
If independent local news is important to you, please consider supporting us with a monthly or one-time contribution. Read more.