Cal State Long Beach sees decade of record demand
Since it was established in 1949, Cal State Long Beach has prided itself for its affordability and accessibility.
But over the past decade, the university has risen to become one of the country's top 10 colleges with the most applications, as tens of thousands of new students apply each year.
The record number of applications has led to a record number of rejection letters, leaving administrators scrambling to find solutions for the impacted campus.
From 2012 to 2018, the university saw a 34% increase in applications from potential students. Last year, Cal State Long Beach received a record 102,879 applications, making it the most popular university in the 23-campus Cal State University system.
Despite the growing demand, the admittance rate in recent years has dropped to around 30%.
While Cal State Long Beach has become less accessible for some students in the past decade, administrators are working to increase enrollment in the coming decade.
One major effort is to boost graduation rates. For this school year, Cal State Long Beach was able to enroll 2,000 more students, for an increase of 20% compared to 2015.
In her 2019 Convocation in August, President Jane Close Conoley said more students are graduating thanks to increased support and engagement.
The university in 2018 awarded 8,986 bachelor's degrees, up from from 7,800 in 2015. The four-year graduation rate for first-time freshman has jumped to 32% in recent years, while the six-year graduation rate climbed to 73% this year, up from 69% last year.
Cal State Long Beach is also working on its BEACH 2030 campaign, which aims to lead the university through major changes in technology, the job market and population over the next decade.
The university next year will enlist feedback from staff, students and faculty on its new vision, which may include adding some programs, and closing others.
"While the future is in many ways an open question, we know there will be forces of change that will require our adaptation," Conoley said in her speech. "I need your best and most creative ideas."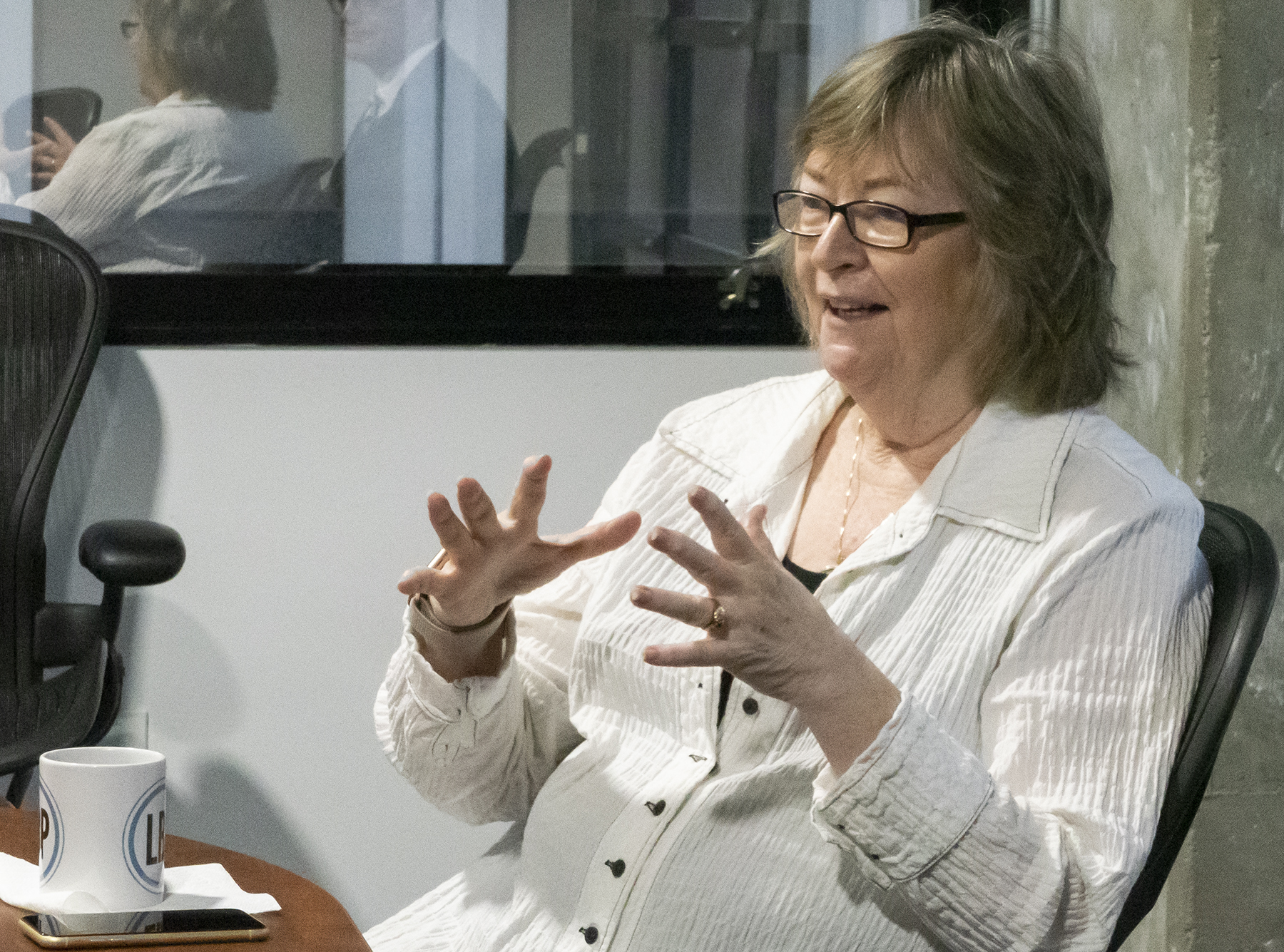 President of Cal State Long Beach Jane Close Conoley visits the Long Beach Post newsroom in Long Beach Thursday, September 26, 2019. Photo by Thomas R. Cordova.
Though Cal State Long Beach remains in high demand, that could change in the coming decade with a drop in the birthrate.
Regardless of its admission rates, Cal State Long Beach will continue to have support from the community, Conoley said.
"We benefit from a strong reputation, in-demand programs, and a thriving region."
Support our journalism.
Hyperlocal news is an essential force in our democracy, but it costs money to keep an organization like this one alive, and we can't rely on advertiser support alone. That's why we're asking readers like you to support our independent, fact-based journalism. We know you like it—that's why you're here. Help us keep hyperlocal news alive in Long Beach.