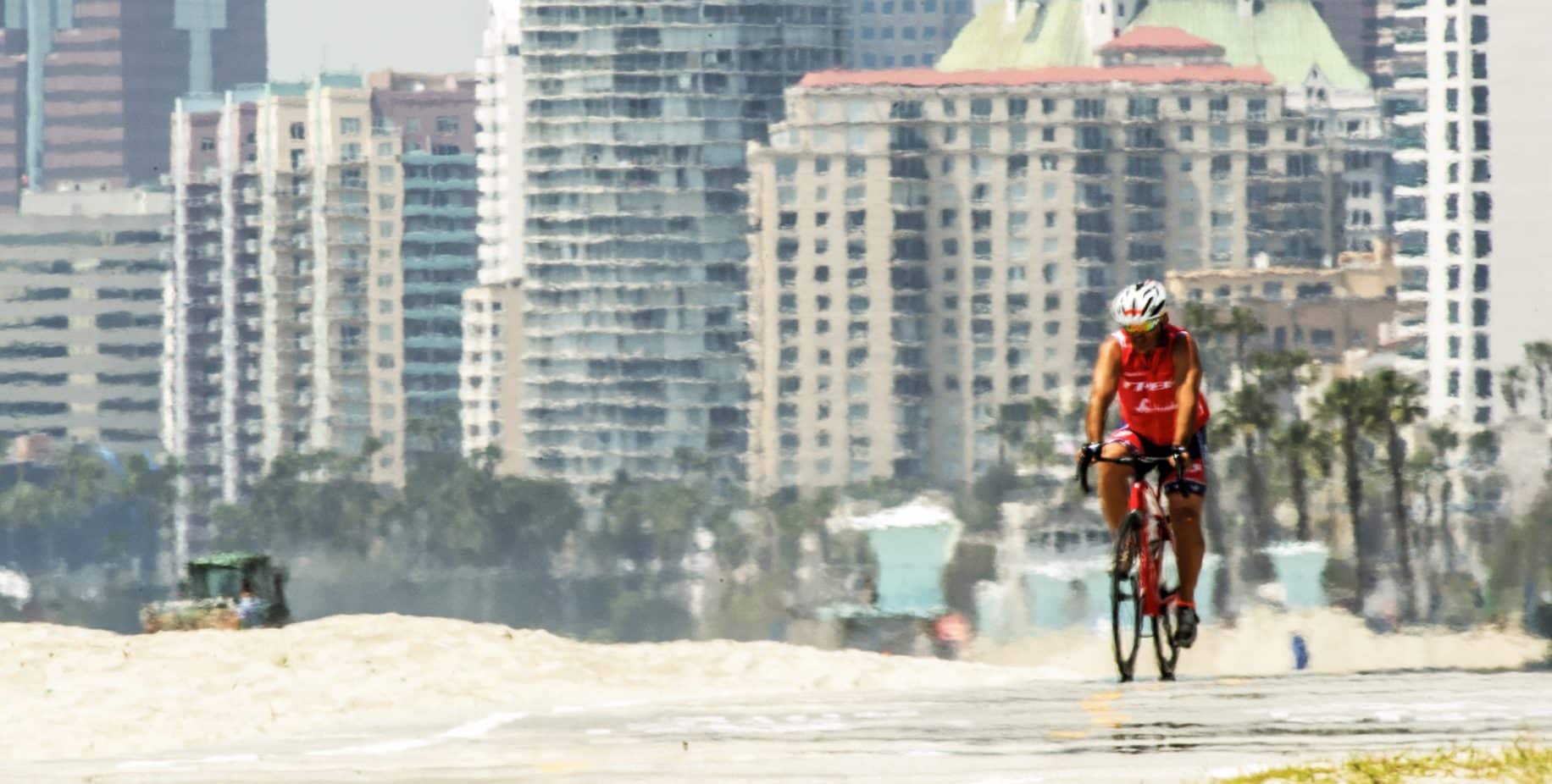 High heat and humidity are back today in Long Beach, Los Angeles
Temperatures once again will hit the 90s in Long Beach and low 100s in the valleys of L.A. County today amid slight threats of thunderstorms and high humidity, which will make the muggy weather feel even hotter than it will be.
Even without factoring the humidity, temperatures will be 5 degrees above normal along the coast and 10 degrees higher than normal inland, according to the National Weather Service.
The NWS  forecast sunny skies in L.A. County and highs of 84 at LAX; 87 in Avalon and on Mount Wilson; 93 in Downtown L.A.; 94 in Long Beach; 96 in Burbank and San Gabriel; 99 in Pasadena; 101 in Saugus; 102 in Palmdale; 103 in Lancaster; and 104 in Woodland Hills.
Cooler temperatures will materialize on Saturday.
Sunny skies were also forecast in Orange County, along with highs of 81 in Newport Beach; 82 in San Clemente; 83 in Laguna Beach and on Santiago Peak; 91 on Ortega Highway at 2,600 feet; 95 in Fullerton; 96 in Irvine and Yorba Linda; and 97 in Anaheim, Mission Viejo, Trabuco Canyon and Fremont Canyon.
Temperatures will be slightly cooler Thursday at the start of a cooling trend that will accelerate Saturday.
Support our journalism.
Hyperlocal news is an essential force in our democracy, but it costs money to keep an organization like this one alive, and we can't rely on advertiser support alone. That's why we're asking readers like you to support our independent, fact-based journalism. We know you like it—that's why you're here. Help us keep hyperlocal news alive in Long Beach.