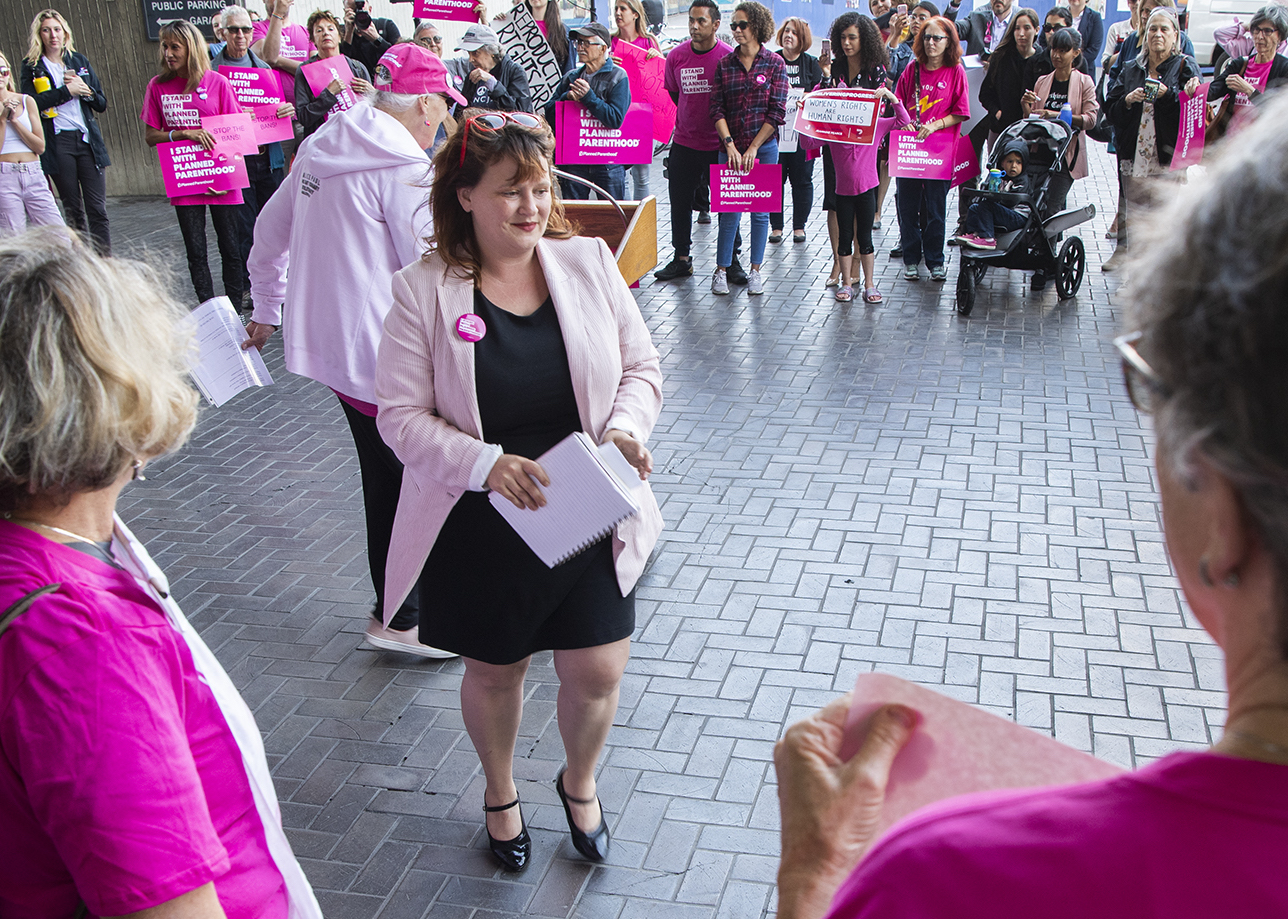 City prosecutor reviewed conflict-of-interest report on councilwoman, sent it to DA
If a Long Beach councilwoman broke the law by accepting undisclosed consulting payments, any prosecution would have to come from the Los Angeles County District Attorney's office, according to Long Beach's local prosecutor.
In a statement today, City Prosecutor Doug Haubert said he reviewed the recent allegations that Councilwoman Jeannine Pearce may have broken the law by working for companies with interests in the Queen Mary and cannabis without recusing herself from at least one related vote.
But Haubert said he won't be the one making any determination on whether Pearce committed a crime.
"If true, the conduct would be misdemeanor violations of the Political Reform Act, and misdemeanors occurring in Long Beach are normally prosecuted by the Long Beach City Prosecutor's Office," he said. "However, state law expressly gives jurisdiction for criminal prosecution of the Political Reform Act to the district attorney of the county where the violation occurred."
Haubert said he discussed Pearce's case with specialized prosecutors at the D.A.'s offices as soon as he had access to a city-commissioned report released earlier this month that found she failed to disclose income from businesses linked to the cannabis industry and the Queen Mary, which are two major issues in her 2nd District.
The city commissioned the report was based on a May 30 Long Beach Post story in which Pearce acknowledged working for Dan Zaharoni, the development manager of Urban Commons, which operates the historic ship.
The Public Integrity Division of the D.A.'s office confirmed Wednesday that it received a complaint about Pearce, and the Fair Political Practices Commission, an independent state ethics watchdog, is also investigating.
In a written statement, Pearce said she welcomes the FPPC investigation. "It will be fair, based on facts, unlike an investigation from a politically elected City Attorney. I expected this next step given the fact that the City Attorney's office did not complete an investigation. If in fact the FPPC finds there was a violation I of course will abide by their decision."
In his statement, Haubert cautioned that nothing he said should be construed to mean any decision has been made about whether Pearce committed a crime.
If the D.A. does file charges, they'd also handle any related cases, such as operating a business without a permit, according to Haubert.
"I have every reason to believe the Los Angeles District Attorney's Office will handle this matter in a thorough, competent, and fair manner," he said.
In a letter, Pearce's attorney questioned whether the councilwoman really had a conflict of interest because it's unclear if anyone gained anything from her actions as a councilwoman.
Support our journalism.
Hyperlocal news is an essential force in our democracy, but it costs money to keep an organization like this one alive, and we can't rely on advertiser support alone. That's why we're asking readers like you to support our independent, fact-based journalism. We know you like it—that's why you're here. Help us keep hyperlocal news alive in Long Beach.