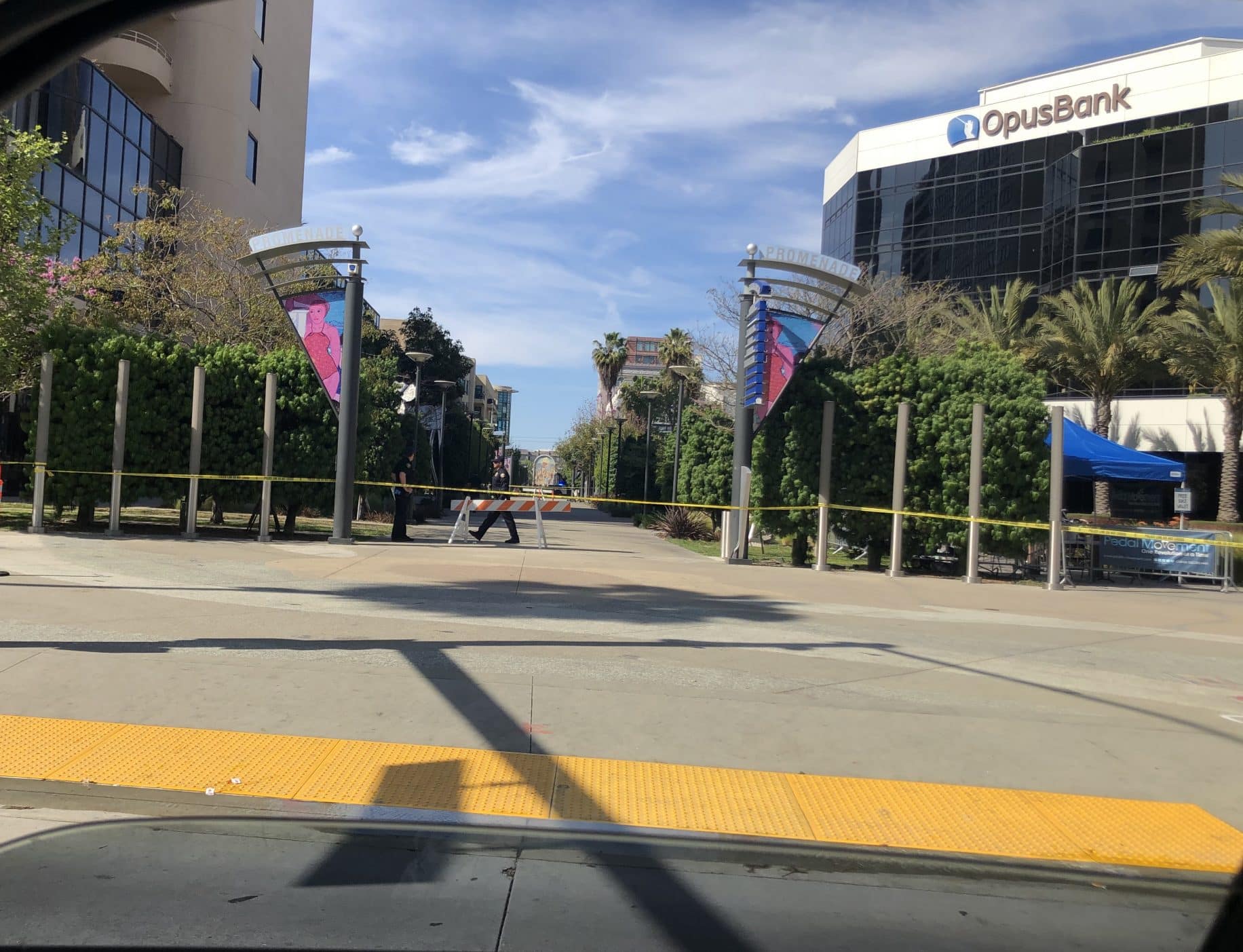 Reports of a suspicious device shuts Downtown during busy Grand Prix Sunday
A suspicious device Downtown that authorities later determined was not explosive closed off roads to motorists and pedestrians alike just as the Grand Prix was coming to an end Sunday afternoon.
Authorities said a call came in about a suspicious device at First Street and The Promenade at 2:55 p.m.
Responding officers observed the device next to a vehicle at the location and subsequently called the Los Angeles Sheriff's Department bomb squad, said Long Beach police Lt. James Richardson.
The bomb squad determined the device was not explosive, he said.
"A containment was set around the area to keep the public a safe distance away," Richardson said.
Pine Street was closed between First Street and Ocean Boulevard.
The building that houses the Long Beach Post offices, which is adjacent to where the device was found, was also impacted. A parking attendant selling parking spaces was told by police to stop letting cars inside the building's garage.
Long Beach Transit's Transit Gallery, also adjacent to the device's location, was also closed.
Stephanie Rivera covers immigration and the north, west and central parts of Long Beach. Reach her at [email protected] or on Twitter at @StephRivera88.
Support our journalism.
It's been one year since the Long Beach Post began asking you, our readers, to contribute to keeping local journalism alive in the city.
Thousands have contributed over the past year giving an average contribution of $12.39 a month.
Please consider what the news and information you get every day from the Post means to you, and start a recurring monthly contribution now. READ MORE.