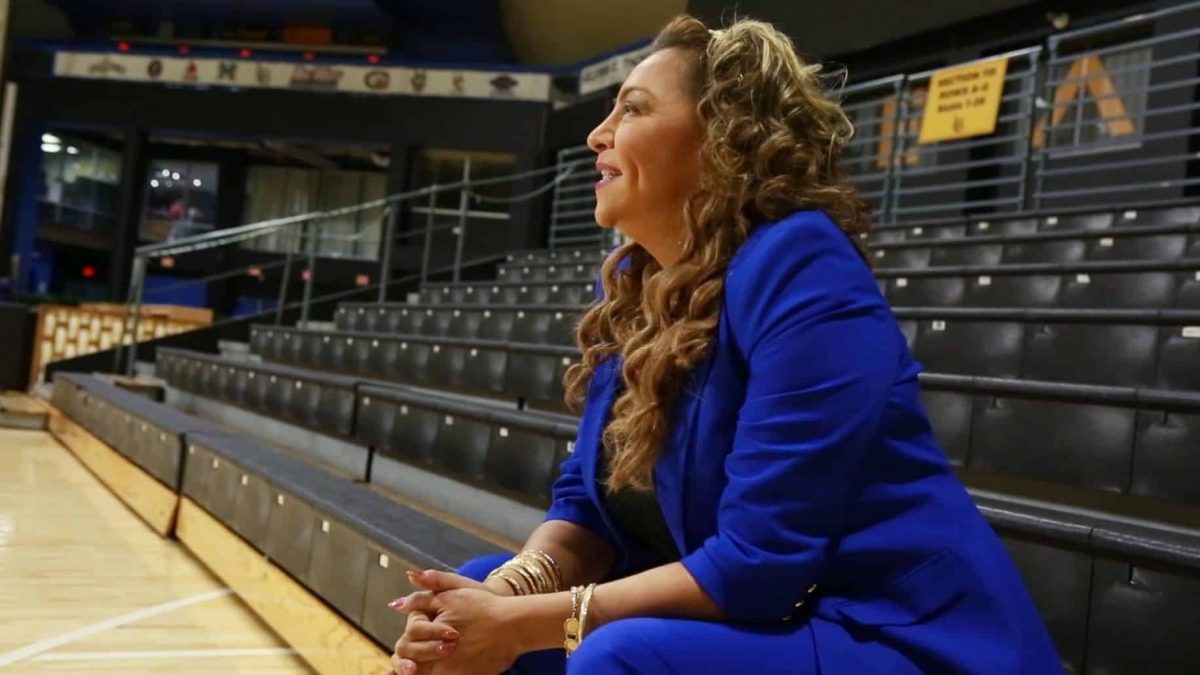 UPDATE: Mayor, 5 council members received letters warning defamation suits from state senate candidate
UPDATE | A memo from the Long Beach City Attorney's office to Mayor Robert Garcia shows that at least six city elected officials received letters warning of legal action by 33rd District State Senate candidate Leticia Vasquez Wilson this month.
The letters state that anyone making false statements about Vasquez Wilson "will be immediately sued for defamation." Long Beach City Council members Jeannine Pearce and Rex Richardson confirmed receipt of the letters last week.
A memo obtained by the Post Thursday afternoon showed that Garcia as well as council members Al Austin, Roberto Uranga and Lena Gonzalez also received similar letters.
Gonzalez, like Vasquez Wilson, is running to replace Ricardo Lara who was elected to the state's insurance commissioner post last year. Austin was campaigning but decided to drop out of the race earlier this year, but his name will still appear on the ballot during the special election scheduled for March 26.
The memo was sent by Assistant City Attorney Mike Mais to Garcia on Feb. 13, one day before Pearce posted on social media that she had received the notice. An image of Pearce's letter shows that the notice was dated Jan. 7. The letters were from attorney Ronald N. Wilson, who is also Vasquez Wilson's husband.
Mais' memo states that the letters were incorrectly delivered to the city attorney's office because they were mistaken for lawsuits against the city.
Mais said his office received the letters from a person who had dropped them off at the front desk of the city attorney's office and were redirected upstairs to the council offices within about one to two days.
Mais, who has worked for the city for over 30 years, said these kinds of warnings were unusual in a election campaign.
"I've never seen anything like this," Mais said.
A spokesperson for Vasquez Wilson's campaign said last week that the letters were prompted by an effort to ensure that "fake news isn't being shared to voters in an effort to unfairly and wrongly influence the outcome of this election."
Previously: Candidate in Senate race threatens Long Beach leaders with defamation warning
2/15/19 at 4:11 p.m. An attorney for Leticia Vasquez Wilson, one of the candidates in the 33rd District Senate race, sent letters to at least two Long Beach councilmembers warning that anyone making false statements about her "will be immediately sued for defamation."
The letter from attorney Ronald N. Wilson, who is also Vasquez Wilson's husband, was sent to Councilwoman Jeannine Pearce and Councilman Rex Richardson.
"I don't think this sort of threatening tactic will work in our modern electoral society," said Richardson, who is campaign chairman for another candidate in the race, Councilwoman Lena Gonzalez. "It's a poor tactic, and it's really unfortunate to see it. People see through these bully tactics."
Pearce, who has also endorsed Gonzalez, on Thursday posted to her Facebook page a letter dated Jan. 7 which she said she received from Wilson.
"This is bullying," Pearce wrote, which she confirmed in an interview. "I've never mentioned (Vasquez Wilson's) name, I didn't even know who she was. This would never stand up in court."
The letter references a civil case for defamation brought by Vasquez Wilson in 2017 against Brian Hews, publisher of the Los Cerritos Community News. Hews wrote a story in 2016 accusing Vasquez Wilson of attempting to extort campaign contributions from a housing developer.
The judge ultimately sided with Hews, finding no evidence of "actual malice" — a requirement for defamation cases against public officials — in the news report.
When asked what prompted the letters to local elected officials, Jasmyne Cannick, a spokeswoman for Vasquez Wilson, said in an email that it is important to ensure that "fake news isn't being shared to voters in an effort to unfairly and wrongly influence the outcome of this election.
"Unfortunately, in order to make sure that misleading and false information about Leticia Vasquez Wilson isn't used during the election, we felt it was necessary to take certain steps to make sure everyone [was] aware of the situation and Ms. Vasquez Wilson's legal rights."
She did not say how many letters were distributed.
Gonzalez responded to Pearce's Facebook post, writing that everyone supporting her got a "nice little letter" like this.


In a phone interview, Gonzalez said other of her supporters also received the letter. She said she was aware of the Hews lawsuit, but that no one affiliated with her campaign has brought up the information.
"This seems like a racket," she said of the letter.
Earlier this week, revelations of a DUI arrest Gonzalez received in 2012 also became public after the Post and others received an email with court case information from a group connected to one of Vasquez Wilson's campaign aides.
Cannick denied any knowledge of the arrest or involvement by the campaign in disseminating the information.
Campaign donations
Gonzalez is perhaps the leading candidate for the 33rd Senate seat, left vacant after Ricardo Lara was elected state insurance commissioner in 2018. She is the lone candidate in the race from Long Beach—which has an advantage because of its size compared to other cities in the district, which mostly runs along the 710 Freeway corridor.
According to campaign finance reports released Thursday, she also raised the second-largest amount of money, behind Lynwood Mayor Jose Solache, for the reporting period of Jan. 1 to Feb. 9. During that time, Gonzalez raised $166,853, and had a cash balance of $154,614, while Solache raised $171,315 and had $143,615 in cash.
Other candidates in the race reported the following to the Secretary of State:
South Gate Councilwoman Denise Diaz raised $43,440 and had a cash balance of $16,051.
Councilman Al Austin, who dropped out of the race earlier this month, raised $42,634 and had $28,881 in cash.
Bell Councilwoman Ana Maria Quintana raised $93,165, and had $91,717 in cash.
Bell Councilman Ali Saleh raised $79,009 in the reporting period, and had $44,910 in cash.
The Secretary of State did not post information from Vasquez Wilson.
The election is March 26.
Support our journalism.
Hyperlocal news is an essential force in our democracy, but it costs money to keep an organization like this one alive, and we can't rely on advertiser support alone. That's why we're asking readers like you to support our independent, fact-based journalism. We know you like it—that's why you're here. Help us keep hyperlocal news alive in Long Beach.