November is Lung Cancer Awareness Month, and City of Hope Orange County is addressing lung cancer in the Long Beach community and educating residents about available resources for prevention, early detection, and highly specialized lung cancer care.
"Long Beach deserves its best shot against lung cancer," says Sassan Farjami, M.D., a medical oncologist and hematologist practicing at City of Hope's Long Beach Elm and Long Beach Worsham locations and one of very few medical oncologists in the U.S. with quadruple board certifications. "Successfully treating lung cancer comes with decades of singular, unwavering focus. City of Hope's leading-edge lung cancer screenings, innovative prevention programs and renowned lung cancer experts are delivering outstanding outcomes that are difficult to achieve elsewhere."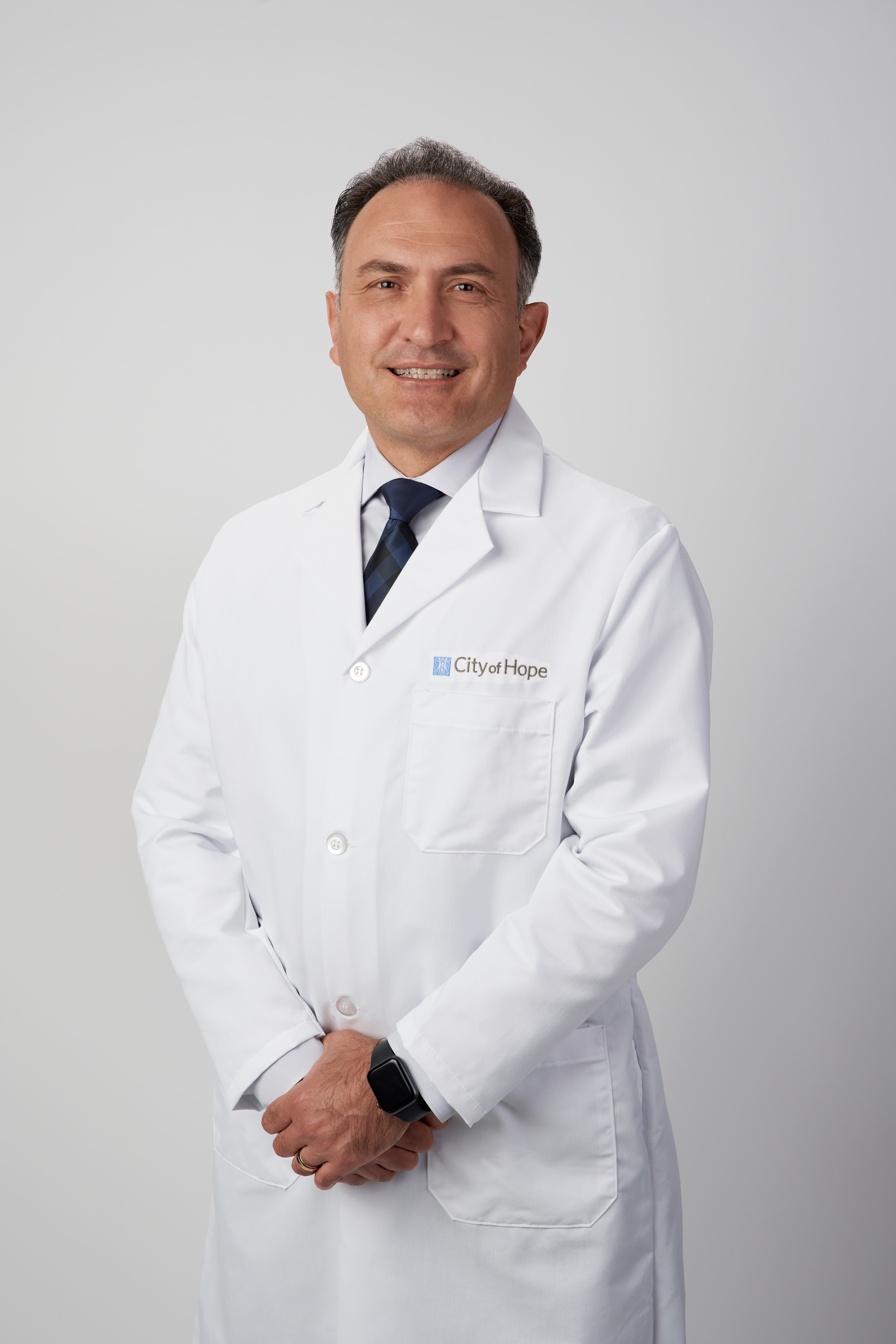 City of Hope is a nationally ranked top-10 cancer center and one of the largest cancer research and treatment organizations in the country. Its comprehensive network of advanced cancer care includes City of Hope Long Beach Elm, City of Hope Long Beach Worsham, and City of Hope Orange County Lennar Foundation Cancer Center — the most advanced comprehensive cancer center in Orange County.
City of Hope's team of renowned lung cancer specialists include Jyoti Malhotra, M.D., M.P.H., the director of thoracic medical oncology at City of Hope Orange County. Dr. Malhotra's expertise in precision medicine is bringing new hope to people with lung cancer.
"Lung cancer is the second most common cancer in Orange County, where only seven percent of adults smoke cigarettes," says Dr. Malhotra. "Fortunately, mortality rates from the most common lung cancer, non-small cell lung cancer, have fallen sharply in recent years, thanks to advances in research, early detection and treatment."
City of Hope's advanced treatments for lung cancer include:
Minimally invasive techniques – including laparoscopic and robotic surgery that make recovery faster and improve outcomes
Video-assisted thoracoscopic surgery – using advanced computer and video technology to perform minimally invasive biopsies and surgeries
Interventional pulmonology program – the most advanced diagnostic and therapeutic interventions available, including rigid bronchoscopy, medical pleuroscopy and robot-assisted bronchoscopy
Genetic tests to determine specific tumor biology and tailor treatments to stop the tumor from growing
Ultraprecise radiation therapy techniques including helical TomoTherapy and 4D computed tomography scanning
City of Hope leads a wide variety of clinical trials evaluating the latest immunotherapy and targeted therapy approaches for lung cancer, including a Phase 1b trial of an innovative combination therapy to treat advanced EGFR mutated non-small cell lung cancer. More than 800 clinical trials are conducted at City of Hope each year, giving patients access to leading-edge discoveries, not tomorrow, but today.
Renowned for a legacy of pioneering research and cancer breakthroughs, City of Hope discoveries impact 100 million people around the world each year. Patients have access to City of Hope's 600 physicians and 1,000 researchers and scientists solely dedicated to ending cancer. Breakthrough treatments, leading-edge technology, precision medicine and compassionate care are rooted in more than 100 years of expertise.
If you or someone you love has been diagnosed with lung cancer or is concerned about lung cancer risk, seek care from an expert at City of Hope Orange County. The lung cancer story is changing, and it's about hope.
Hope is where cancer loses and life wins.
888.333.HOPE (4673) | CityofHope.org/OC