Any avid thrifter knows that thrift shopping is all about patience and luck. Finding that set of crystal champagne glasses or brand new pair of Levi jeans is as much about putting in the hours rifling through racks as it is about being in the right place after the right donation. And, as of late, thrift shopping in Long Beach appears to have gotten a whole lot luckier.
"People who don't come in here and prowl around are really missing it," said Tammy Kline, store manager of Assistance League Thrift store. "Because we get these things, and we open up a bag and say, 'I can't believe somebody just donated this, it's crazy. '"
Chanel, Ralph Lauren, Michael Kors, Levi, Merrell athletics and Vans are just some of the higher-end brands thrift stores like Assistance League and Long Beach Rescue Thrift have noticed filtering into their bins. While some report more steady streams of donations in the past than others, personnel at stores like Out-Of-The-Closet, St. Vincent de Paul, Assistance League Thrift Store and Long Beach Rescue Mission all say they notice an increase in donations since the beginning of January which, notably, coincides with the debut of a popular Netflix show entirely dedicated to decluttering.
Enter Marie Kondo, Japan's pixie version of "Hoarders" Dorothy Breininger. Tiny but mighty, the four-foot-eight, organizational guru has sparked a nationwide cleaning buzz thanks to her series, "Tidying Up with Marie Kondo" wherein the focus of one's decision to purge relies solely on a joyful feeling—kind of like that spark of giddiness one feels when staring at puppies through a glassy storefront window.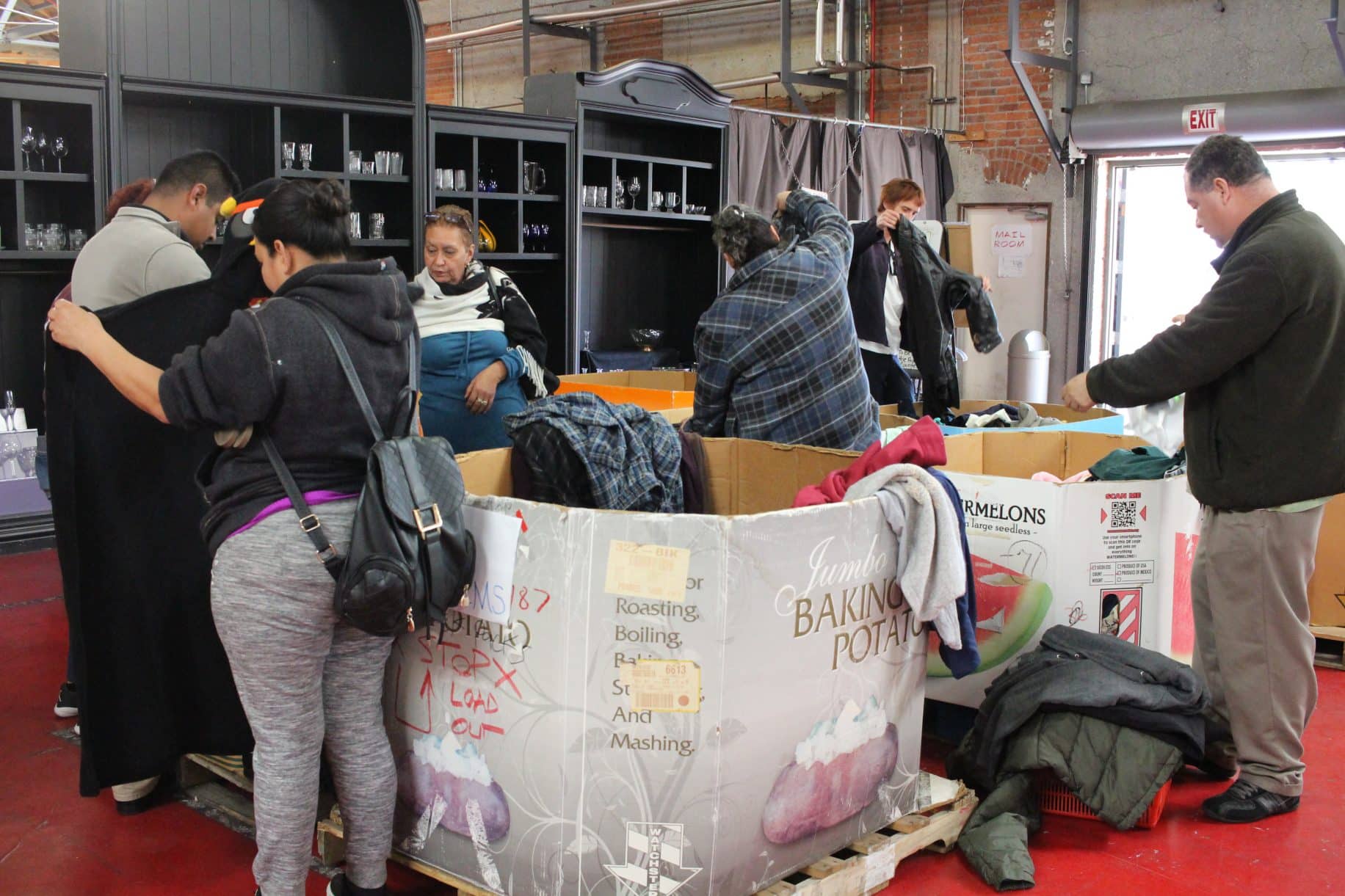 Rather than tackle clutter room-by-room, Kondo instructs her pupils to tackle the process by way of category. Dubbed the "KonMari" method, one starts with clothing, then moves on to books, papers, sentimental objects and komono (Japanese for miscellaneous, which means pretty much everything else). This procedure, Kondo explains in her best-selling book, The Life-Changing Magic of Tidying Up, is a far more efficient way to eliminate excess once and for all.
Although the process may be lengthy, Kondo's method is simple. Touch an item, if it "sparks joy," keep it, if it does not, then into the black garbage bag abyss it goes, often destined for a thrift store.
"I feel like everyone is stuck in their closets or in their bookshelf," Kline said, explaining why she thinks Assistance League Thrift Store has seen such an uptick in vintage clothing, formal shoes, accessories and books.
Still, it's difficult to pinpoint whether or not the rise in donations are a direct result of Kondo's presence or a general trend that occurs after the ball drops.
"People welcome the new year by clearing out their homes to give themselves a 'fresh start,'" Gabriela Perez, store manager at St. Vincent De Paul said. "I don't know if it is because of [Kondo's] show or not, but my warehouse is full right now."
Kellie Micks, manager of Long Beach Rescue Mission Thrift store, says she sees swells in donations in and around every Christmas and New Year's. All thrift store tends to experience them, though the reasons may vary.
"There is always a big push towards the end of the year because people want their [charity tax] write-offs," Micks said. "And in January people are cleaning out their closets because people took in a lot of gifts."
While the evidence may be inconclusive, the case for Kondo's influence is strong, especially if social media is any indication. Since the show aired, #MarieKondo has nearly 200,000 related posts on Instagram and over 80,000 mentions on Twitter, many depicting mountains of clothing piled high on beds and stacks of books and papers strewn across floors. People are cleaning up and throwing out, which means thrift stores and maybe you—if you're lucky—are reaping the rewards.