My Weekend: Lessons learned
My son, who lives in San Francisco, was moving into a new place, Saturday. I told him I'd help him, so…
#MyWeekendLBP begins here, with a question: If so many people claim to love to travel, why do so many people look so miserable at the airport? Asia @hugelandmass? @CheantayJensen? @tomhoffarth? @jeremiahdobruck @david_sommers @___abcdennis pic.twitter.com/0Ce5rgechn

— Steve Lowery (@SteveLowery12) May 31, 2019
A few people came back with the "I like travel, I don't like traveling" line, also known as the "Bewitched Corollary." Yes, it's awful when you know there's a potentially wonderful result waiting somewhere for you but it requires you first go through some horrible gauntlet, you know, like dating in college.
My anxiety with flying is best summed up by four words written strung together by the great Don DeLillo: "silver gleaming death machine."
No truer words… Because of that, I'm usually pretty somber when on a plane. I was this time as well, that is until I arrived at my seat to find…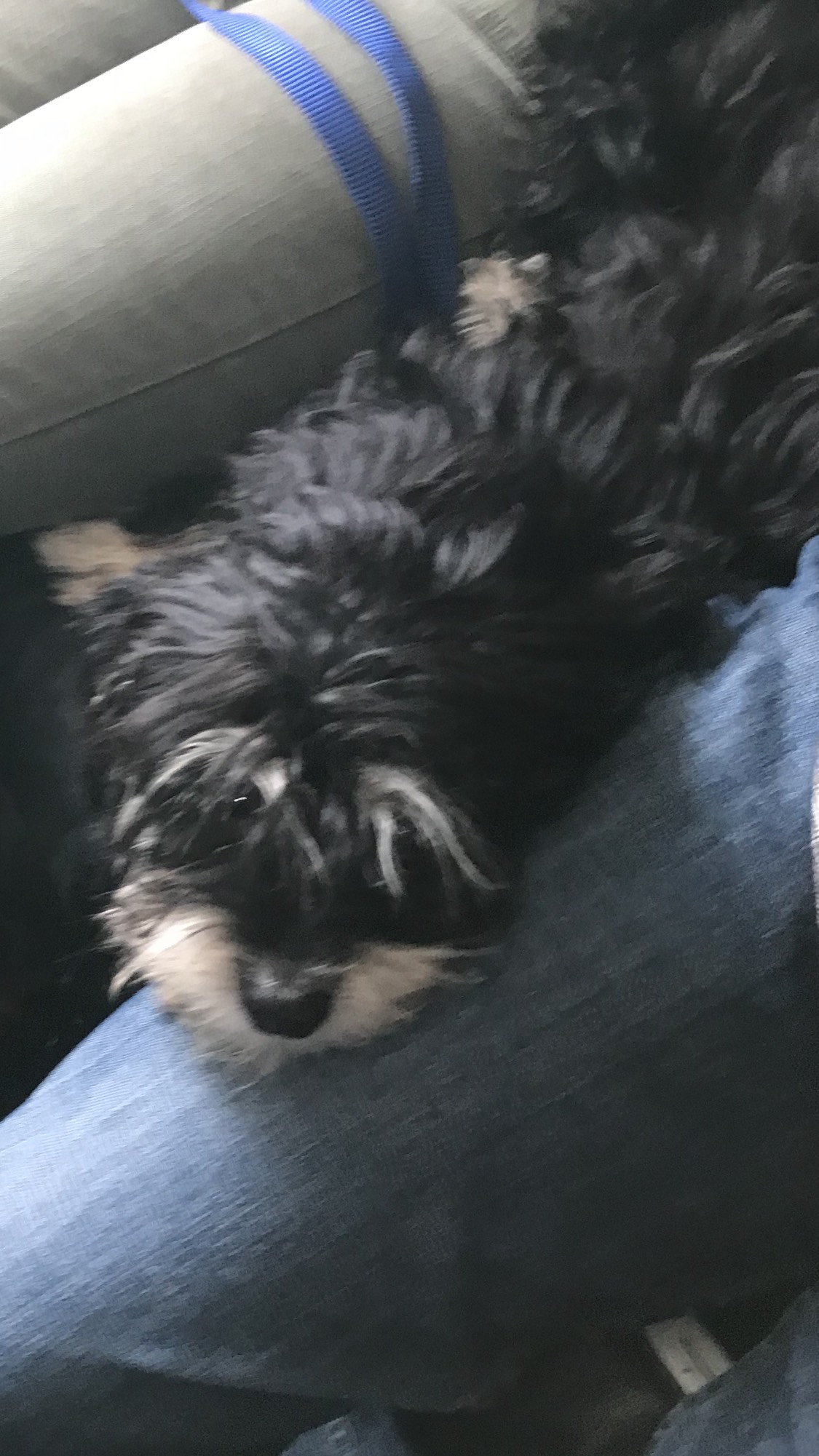 I was told his name was Moose and his companion asked if I was going to mind sitting next to him for the duration of the flight, though it was hard for me to answer with Moose licking the circumference of my face. It was at this point that a voice from behind asked what row my seat was in? When I said 24, they informed me, in the nicest way possible, that this was row 25 and these were their seats. My row was a seat ahead where the chances of getting more licks was 50-50, at best. I asked the man if he'd like to take my seat and he answered, in the nicest way possible, no.
I hate people.
Friday in San Francisco is a lovely thing. Everyone flows out of work and into myriad eateries and drinkeries and, it turns out, smokeries. First, my son and I went to a great chicken place, an unassuming spot that served wonderful food that I would have liked to chronicle for you but I am still learning how surprisingly critical timing is in food journalism.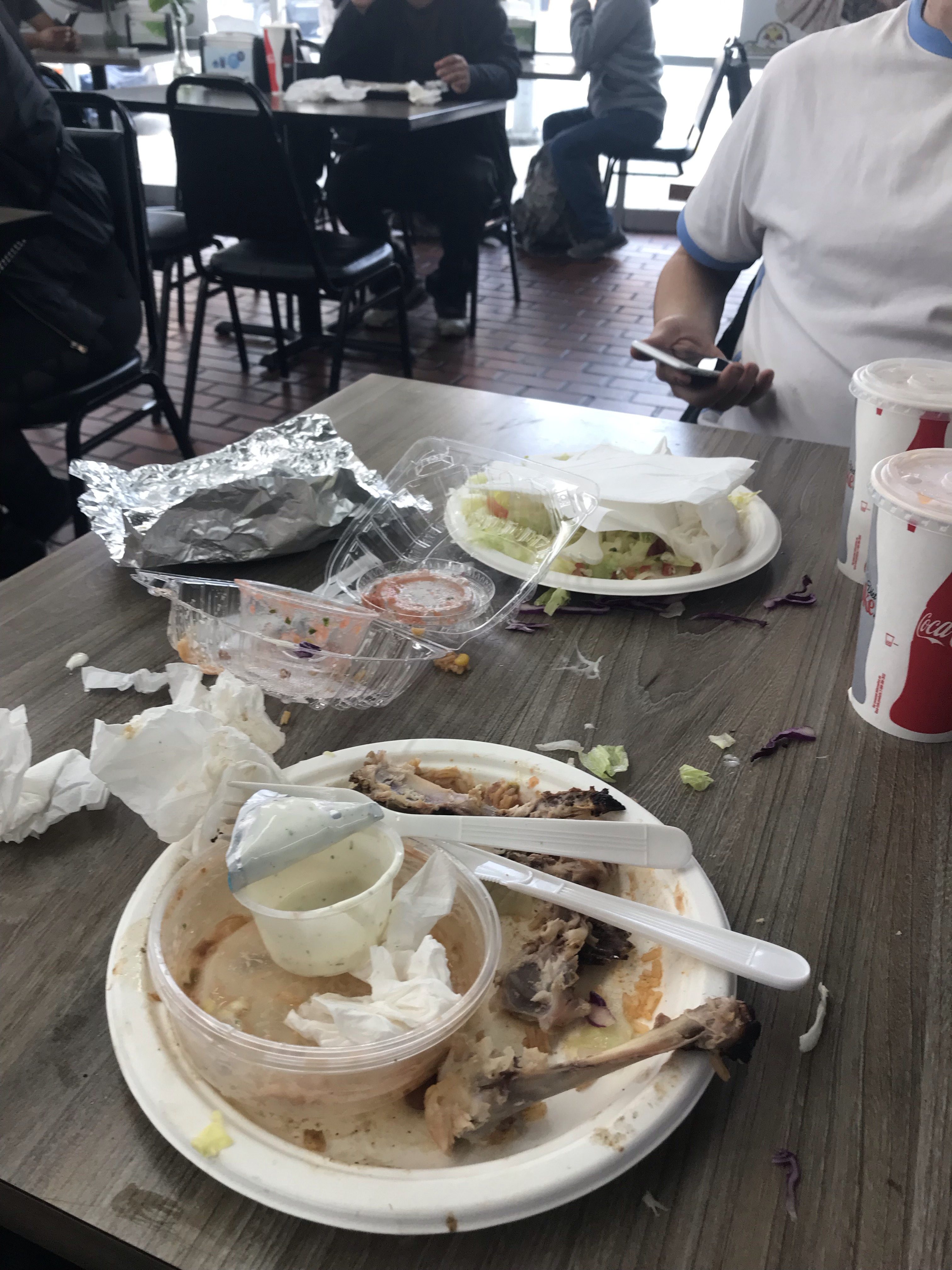 Take my word for it, it was really good.
Later, my son, his girlfriend and I ended up at a fun place called Zeitgeist which, stop me if this sounds familiar, used to be a true working person's/biker bar and now, merely looks the part while serving a clientele that ranges from professional to hipster to professional hipster. Still, the beer was great, so were the wings and what was really lovely was sharing it all on their outdoor space where you could also partake of a bit of cannabis. An utterly wonderful thing and one that makes me wonder why we can't do this in Long Beach?
Can we do this in Long Beach? It seems every time I think we can do something with cannabis, it being legal and all, I find you can't because apparently, some intoxicants are legaler than others.
Anyway, it was a nice, healing experience given what was happening first thing Saturday morning: moving day.
Now, there is no such thing as an easy move. Sometimes it's because your friend says there's just a couple things to move and those couple of things end up being a side-by-side refrigerator they haven't cleaned out and a cast iron sofa. Sometimes it's because they say they "just have to move some boxes" only for you to discover, upon arrival, they had yet to actually put anything in those boxes.
In my son's case, he didn't have a lot of large items and he'd done a great job of packing, still, this move would be made quest-like. That is because there are two things San Francisco has in bulk: puzzling provincialism and stairs.
So. Many. Stairs.
To move my son's stuff we would have to climb eight steep steps, then carry it across the breadth of a cluttered home he shared with six other guys and then down another steep, rather slippery 15 steps. It was the kind of move that reminds you no matter what kind of shape you think you're in, there is nothing that attacks your muscles like moving. After all, isn't weightlifting just moving in a very small amount of space? Hail and fair weather to the entrepreneur who figures out how to get the cider crowd at Zeitgeist to buy into an exercise routine that blasts their core with a combo of cardio and couch.
But we got through it, put it all into a large van, drove it over to his new place, where I was greeted by… another seven steps.
We got him all moved in and I even had a chance to meet his new roommates. They were charming people but, well, hmmm, you ever do that thing where you meet your kid's new roommates and while you want to be polite and engaging, you also want to communicate subtly but clearly—the way you gaze upon your offspring, how you speak glowingly of their handwriting—that if it's going down and there's a choice to be made regarding survival, you will walk by and/or over them, deaf to their cries, just to get to your progeny and not give it a second thought? Because I don't either.
Before I knew it, the weekend was past and I was sitting in a bakery in the Mission having a farewell breakfast with my son, enjoying this incredible concoction—a soft boiled egg inside a pastry—at Craftsman and Wolves. It was salty and sweet, something I didn't learn until: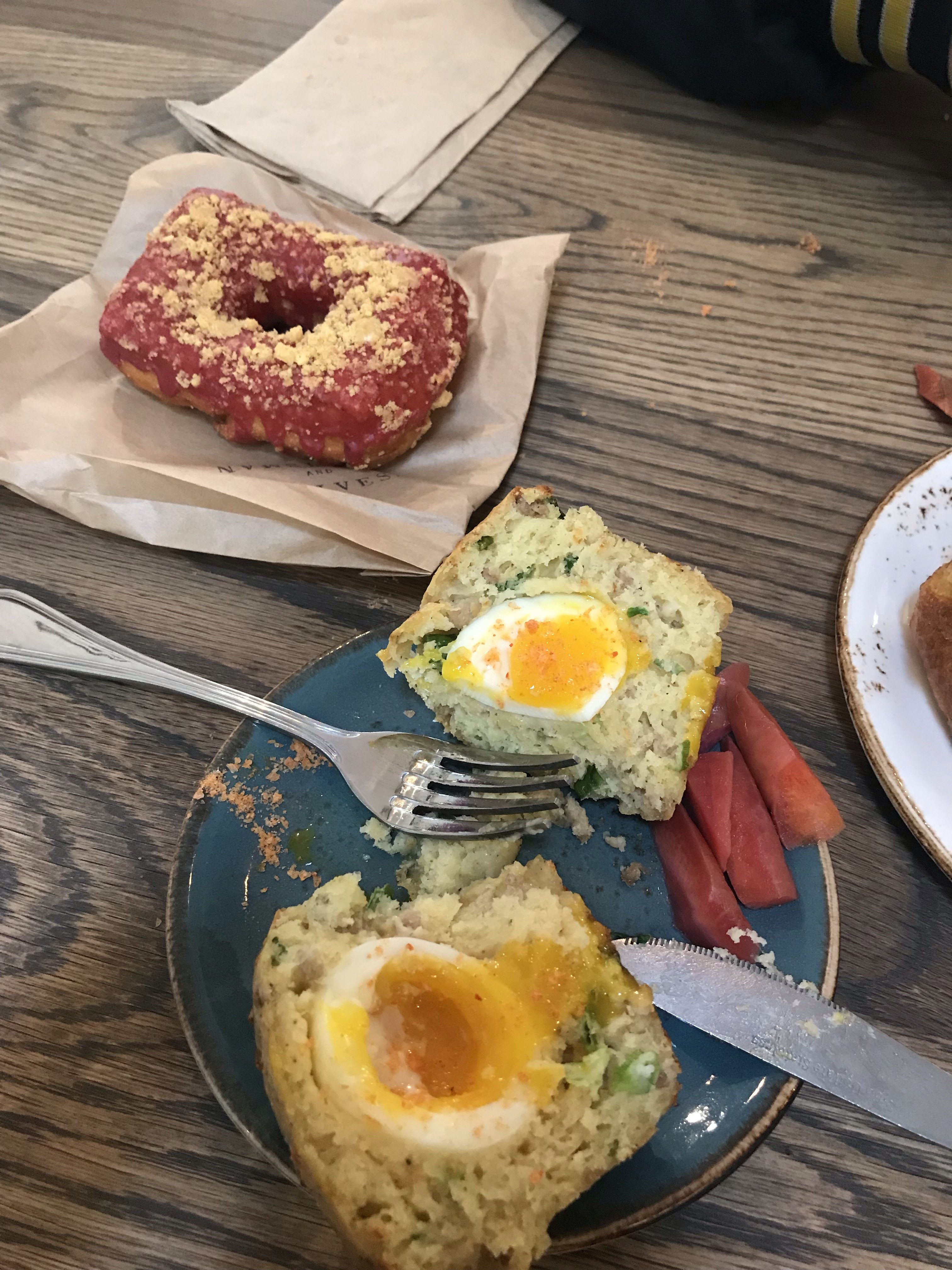 I'm on to you, Addison. Before…
And, before I knew it, or wanted, I was back aboard a plane about to take off for L.A. Now, it may be that the modern flight crew, knowing that people in airports are tense, are trying to relax us by playing it real casual in the cabin. I appreciate the thought, but, honestly, in places like planes and operating rooms, I'm absolutely fine with stone-faced efficiency at the expense of charm.
I mean, I don't mind an off-handed joke by the pilot or the flight attendant giving you safety instructions, but when you begin those instructions with the opening to Prince's "Let's Go Crazy" ("Dearly Beloved, we are gathered here today to get through this thing…") and continue to use the lyrics throughout the entirety of your safety presentation, only to be interrupted by the pilot who then goes into some schtick about each of the flight attendants, only to be spoken over by the head attendant still doing the Prince thing—this really happened—only to be interrupted again by the flight deck to say they got one of the attendants' names wrong—"I had one job!"—only to go back to "Crazy" a song that contains the line "Pills and thrills and daffodils will kill."
Again, I don't want to seem ungrateful, but an off-handed comment is fine, prepared show fodder makes me feel like you haven't spent all the time you could have to make the plane less crashy.
Anyway, we got home, I got off the plane and, for a moment, felt pretty happy. I got to see my son, we moved him into his new wonderful place, with his new, wonderful roommates who know exactly where I stand on matters, and now I was home. I even kind of bounced a bit inside the terminal when I came upon a couple standing nearly nose to nose, passing them just in time to hear this:
"Why would you want to go in there for coffee when we are almost out of this fucking place?"
The first rule of travel: no matter where you go, there you are.
Support our journalism.
Hyperlocal news is an essential force in our democracy, but it costs money to keep an organization like this one alive, and we can't rely on advertiser support alone. That's why we're asking readers like you to support our independent, fact-based journalism. We know you like it—that's why you're here. Help us keep hyperlocal news alive in Long Beach.